Welcome, fellow humans! We are an eclectic bunch, aren't we? With our varying tastes, preferences, and quirks, finding common ground can seem like hunting for a needle in a haystack. Yet, there are a few universally acknowledged truths, a set of things that we, as a species, have a shared disdain for.
So, buckle up, prepare to nod vigorously, and maybe exclaim, "Oh, I thought it was just me!" as we take a whimsical journey through the 20 things that 90% of us loathe. Ready to witness the power of collective frustration? Let's dive in!
Mosquitoes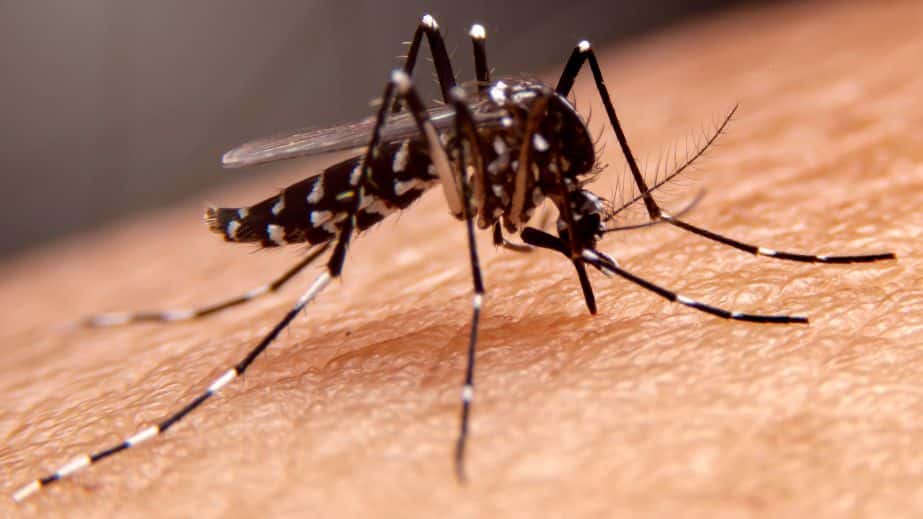 The tiny, relentless, buzzing creatures that emerge from the shadows of the night, relentlessly disrupting our sleep and feasting on our blood.
These tiny, blood-sucking devils have a knack for turning peaceful slumber into a haunting battle against their persistent onslaught.
Tangled Earphones
It's like they have a secret life in your pocket. Each time you reach in to grab them, they have magically and methodically twisted themselves into a hopelessly tangled mess of wires and cords!
Biting Your Tongue
It's your mouth. How do you miss it? Somehow, no matter how careful you are, you have a knack for biting your tongue. Whether it's from eating too fast or an unfortunate accident, the pain is real!
Running Out of Battery
The modern-day equivalent of being stranded on a deserted island, running out of battery, is an all-too-familiar feeling.
With the rising number of devices that rely on batteries to function, it's no wonder we're constantly struggling to keep up with a power supply!
Spoiled Milk
A surprise no one wants to find in their coffee: spoiled milk. It's best always to check the expiration date of your dairy products before you pour a cup, or else you'll be left with an unpleasant, sour taste in your mouth.
Buffering Videos
There is nothing like a spinning wheel to kill the mood during a binge-watch session. Buffering videos can be incredibly frustrating, especially when all you want to do is lie down and relax!
Auto-correct Fails
It can be frustrating when "Ducking auto-correct" ruins a perfect text message. We've all experienced auto-correct fails at some point, but that doesn't make them any less aggravating!
Missed Calls from Unknown Numbers
They never leave a message, and the mystery is infuriating. Missed calls from unknown numbers always make us wonder who it is.
Traffic Jams
Because who doesn't love moving at a snail's pace? Traffic jams are the absolute worst, and they never seem to be at convenient times. Everyone has experienced the headache that comes along with being stuck in traffic.
Empty Toilet Paper Rolls
The silent dread of every restroom visitor: empty toilet paper rolls are the worst. They always seem to happen at the most inopportune times, leaving us feeling stranded and helpless!
Being Put on Hold
The heart-wrenching ballad "Your call is important to us" is no one's favorite tune. Being put on hold can take a toll on your patience, not to mention your mental well-being.
Wet Socks
Because squishy is only suitable for cute animal videos, not your feet, nothing is worse than putting on fresh socks to find out they are still wet from the wash. You can't wear them, and you don't have any other options!
Loud Chewing Noises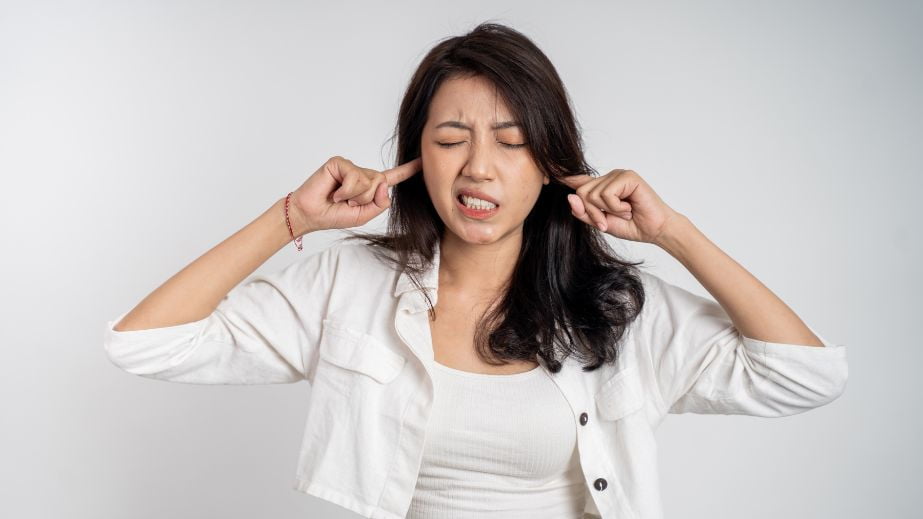 The soundtrack no one asked for at the dinner table. Whether it's your partner, roommate, or colleague – loud chewing noises can damper the conversation.
Slow Walkers
Especially when you're running late. Every. Single. Time. Slow walkers make it challenging to get anywhere on time and leave you constantly frustrated.
Unskippable Ads
Because nothing says "I hate this," like a 5-minute ad on a 2-minute YouTube video. If you're trying to watch something quickly, it can be unpleasant when ads prevent you from doing so.
Waiting in Line
Patience is a virtue that few possess when stuck in an endless queue. Waiting in line is inevitable regarding groceries, post offices, or amusement parks – but that doesn't mean it has to be horrible!
Alarm Clocks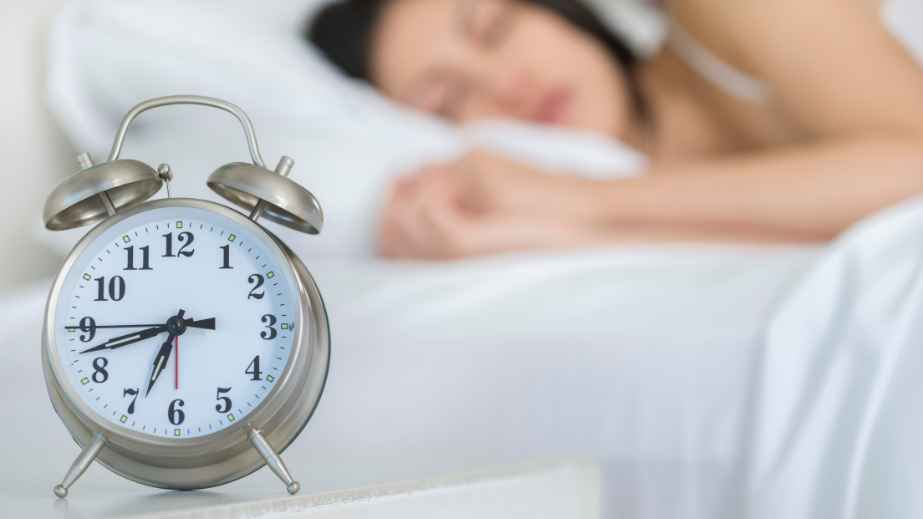 These are necessary evils that rudely interrupt our beautiful dreams. There's no better way to start your day than being startled out of bed by a loud alarm. Wrong!
Internet Disconnecting
Life comes to a standstill when the WiFi breaks from the world. We try to reconnect, but nothing seems to work! It's like getting lost in a strange city without GPS.
Unexpected Spoilers
Nothing can ruin a good book or a TV series faster than an unsolicited spoiler. This is especially true when you're trying to stay late to finish the last few pages or catch the season finale!
Stepping on Legos
It's a universal truth — the pain of stepping on a Lego brick is a brutal experience that transcends language and culture. No one, young or old, is ever happy to find the plastic pieces embedded in their feet!
Source: Quora. 
27 Things the MAGA Movement Ruined Forever For People
The question at hand is not about the impact of the MAGA movement on the US and the world. Rather, it aims to shed light on what MAGA ruined for individuals—brace yourselves for some truly heart-wrenching responses. Prepare to be both captivated and crushed.
27 Things the MAGA Movement Ruined Forever For People
8 Best Dog Backpacks for Hiking and Outdoor Adventures
Dog backpacks are designed to fit comfortably on your dog's back, freeing up your hands for carrying other things. In addition, they typically have multiple pockets for storing food, water, and toys, and some even have built-in bowls for easy feeding on the go. This post provides all the information you need to select the best dog backpack for your furry friend as clearly and concisely as possible.
8 Best Dog Backpacks for Hiking and Outdoor Adventures
12 Bad Behaviors That Will Push People Away From You
Herein, we delve deep into the 12 characteristic behaviors that can repel people and provide insights into how one can evolve for healthier relationships.
12 Bad Behaviors That Will Push People Away From You
10 Things People Voted Are Massive Wastes of Money, but You Keep Spending on Them
Saving money is a challenge because we can make many tempting daily purchases. A user on a popular online forum wonders, "What's something that you think is a waste of money, but no one else seems to think so?" Members share their replies in the comments. Do you agree with their thoughts?
10 Things People Voted Are Massive Wastes of Money, but You Keep Spending on Them
14 Habits of People Who Never (or Rarely) Get Anxious, According to Therapists
Therapists have spilled the beans on the daily habits that set these anxiety-proof individuals apart. It's not about being immune to life's ups and downs; rather, they've mastered how to handle them. So, what's their secret? Let's dive into the 14 habits of people who rarely, if ever, experience anxiety.
14 Habits of People Who Never (or Rarely) Get Anxious, According to Therapists