While the United States is a land of freedom and opportunities, it also harbours a surprising number of activities and behaviours that one might assume are legal but is, in fact, not.
Some of these regulations may seem peculiar and are often the result of historical or cultural contexts specific to certain regions. This piece will uncover 15 everyday activities that, unbeknownst to many, are illegal in some regions of the U.S.
Downloading Copyrighted Materials
Downloading copyrighted materials without explicit permission from the copyright owner is another activity that may seem harmless and legal. Yet, it's quite the opposite in the U.S. This act infringes on intellectual property rights and can lead to severe repercussions under the Digital Millennium Copyright Act.
While you might think it's just a matter of obtaining a movie, song, or software without paying, this piracy constitutes theft and can result in hefty fines and even imprisonment. Always remember, if it's available for purchase, it's likely illegal to download it for free.
Recording Phone Calls Without Consent
It may surprise many, but recording phone calls without consent is illegal in many parts of the U.S., falling under the category of 'wiretapping.' While it might seem like a harmless act, especially when done for personal reference or note-taking, the law views it differently.
In fact, in 'two-party consent' states, both parties involved in the call must be aware of and agree to the recording. Violating these laws can result in substantial fines and even jail time, emphasizing the importance of gaining consent before hitting the record button.
Using Someone Else's Wi-Fi Without Permission
While it may seem harmless to hop onto a neighbor's unsecured Wi-Fi network to quickly check your email or browse the internet when it is down, this act is illegal in the U.S. The Computer Fraud and Abuse Act states that unauthorized access to someone else's Wi-Fi is considered a federal crime.
Penalties can range from a hefty fine to imprisonment, de  pending on the nature and extent of the violation. Despite how common this activity may seem, respecting others' digital boundaries is essential, just as we would respect physical ones.
Selling Counterfeit Goods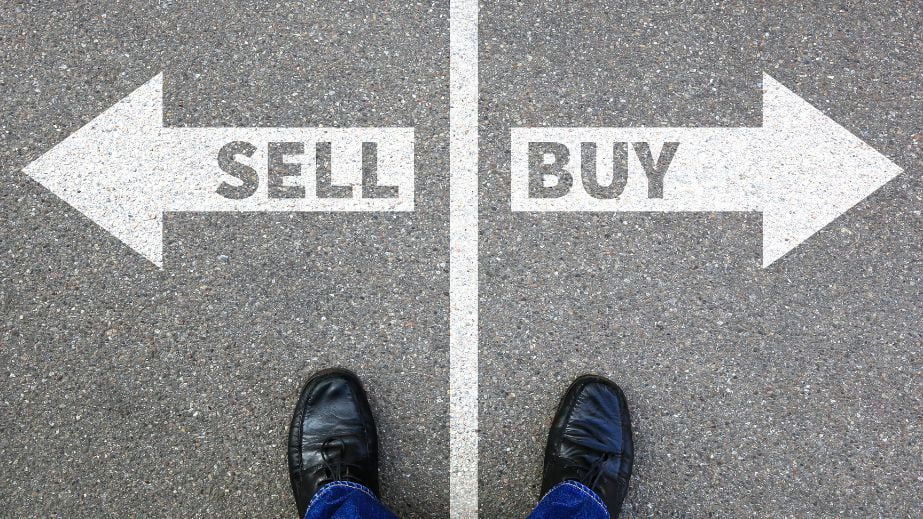 Selling Counterfeit Goods is a crime that's often mistaken as a victimless and, therefore, harmless activity. Yet, it's far from legal in the U.S. This practice, which involves distributing imitation products portrayed as genuine items, breaches intellectual property rights and can lead to significant fines and even imprisonment.
Counterfeit goods can range from designer clothing and jewelry to electronics and DVDs. Not only does this crime harm the businesses that manufacture the original products, but it also deceives consumers who believe they're purchasing legitimate goods.
Possessing Certain Exotic Pets
Possessing sure exotic pets is one of those things that may seem perfectly legal. Still, it is not in the U.S. Many American citizens may not be aware that owning animals like monkeys, slow lorises, and tigers is against the law.
This is due to regulations that protect endangered species and public safety measures. These laws vary by state, but federally, it's illegal to own any animal that hasn't been bred in captivity for generations. These regulations are in place to prevent the cruelty often accompanying the exotic pet trade and keep potentially dangerous animals from endangering humans.
Sharing Prescription Medications
Sharing prescription medications might seem benevolent, especially if someone is in pain or cannot afford them. However, this act is, in fact, illegal in the U.S. Prescription drugs are strictly regulated and intended to be used only by the person for whom they were prescribed.
Distributing these medications to others can lead to harmful health outcomes, as the drugs may interact adversely with other substances or conditions. Moreover, doing so could result in serious legal consequences, including fines and imprisonment.
Falsifying Academic Credentials
Falsifying academic credentials is a deceptive practice that may seem harmless. Still, it's pretty illegal in the U.S. This includes making up degrees, altering grades, or even claiming to have attended institutions one hasn't.
The consequences of this activity are severe; if discovered, the offender could face criminal charges, potential fines, or even imprisonment. The repercussions are legal and professional, as such dishonesty can lead to loss of professional credibility and career opportunities.
Hosting a Gambling Game Without a License
One might think that a friendly, low-stakes poker game at home would be perfectly legal; however, hosting a gambling game without a license is, in fact, illegal in many parts of the U.S. If the house takes a cut or if the game is operated as a business, it falls under illegal gambling operations.
Even if it's among friends and for minimal amounts, the law doesn't distinguish between private and commercial games. Always understand your local laws and regulations before hosting a casino night or poker game in your home.
Impersonating Someone Else Online
Impersonating someone else online is another act that may seem harmless or even a jest. Still, it is illegal in the U.S., known as 'Catfishing', which involves creating and using a fictitious online profile to deceive people.
While it might appear to be a case of internet mischief, it can lead to severe criminal charges, including identity theft and cyberstalking. The seriousness of these crimes is reflected in the legal penalties, including sizable fines and jail time. Consequently, the law emphasizes the importance of online honesty and authenticity.
Money Laundering
Despite its prevalence in popular culture and crime novels, money laundering isn't just unethical. It's also illegal in the United States. It involves making illegally obtained proceeds appear legal, often executed through complex sequences of bank transfers or commercial transactions.
The primary intention is to obscure the origin of the money, making it harder for authorities to trace and prosecute the perpetrators. Penalties for money laundering can be severe, including hefty fines and substantial prison sentences.
Insider Trading
While it may sound legitimate, insider trading is illegal in the United States. This practice involves trading stocks or other securities by individuals who have access to non-public, material information about the company.
While it might seem like a savvy business move to some, the Securities and Exchange Commission (SEC) views it as an unfair practice because it disrupts the level playing field that is a fundamental principle of the stock market. Penalties can be severe, including hefty fines and jail time. It's a stark reminder that not everything that seems legal or harmless is necessarily so.
Driving Under the Influence of Prescription Drugs
While most people know that driving under the influence of alcohol or illicit substances is against the law, it's less commonly known that driving under the influence of prescription drugs can also be illegal in the United States. Certain prescription medications, such as opioids, benzodiazepines, and some types of antidepressants, can significantly impair driving ability, leading to reduced reaction times, impaired judgment, and even loss of consciousness.
Even though these medications are legally prescribed, operating a vehicle when under the influence is still illegal and dangerous if they impair your ability to drive safely. Understanding the potential side effects of any medication you're taking and discussing them with your doctor or pharmacist before getting behind the wheel is essential.
Discrimination in Housing
Discrimination in housing, although it appears to be legal due to its rampant and often subtle execution, is illegal in the United States under the Fair Housing Act. This federal law prohibits differential treatment based on race, colour, national origin, religion, sex, familial status, or disability when renting or buying a home, obtaining a mortgage, seeking housing assistance, or engaging in other housing-related activities.
This includes the blatant refusal to rent or sell housing and more hidden forms of discrimination, such as imposing different prices or conditions, steering clients towards or away from certain neighbourhoods, or providing unequal services or facilities. Despite these stringent laws, housing discrimination continues to be a pervasive issue, often under legal scrutiny.
Not Reporting Certain Sources of Income
While it may seem harmless or even sensible to omit certain sources of income when filing your tax returns, this practice is illegal in the U.S. The Internal Revenue Service (IRS) requires individuals to report all income from any source unless exempt by law.
This includes casual earnings from side jobs, freelance work, or other informal means. Failure to report these incomes to the IRS can lead to penalties, audits, or criminal charges. Therefore, to stay on the right side of the law, it is vital to report all sources of income, no matter how insignificant they seem.
Cyberstalking
Cyberstalking, despite appearing as a seemingly innocuous act in the age of digital connectivity, is a significant offense in the United States. It involves menacing or causing substantial emotional distress to an individual by using electronic communication mediums like email, instant messaging, or social media platforms.
Often mistaken as a harmless act of persistent messaging, it is, in reality, a criminal act that constitutes a severe invasion of privacy. Due to its clandestine nature and the immense psychological pressure it puts on the victim, it is deemed illegal under federal law, carrying severe penalties on conviction.
15 Things You Think Are Illegal, but Are Actually Perfectly Legal
We all know that breaking the law can land you in trouble. But did you know there are plenty of activities that people think are illegal – when they're actually totally fine? It turns out many common activities aren't against the law.
The Ultimate Guide to the Best Luggage Sets in 2023
When it comes to choosing the best luggage set to buy, there are a lot of factors you need to consider. For example, what type of traveler are you? How often do you travel? What is your budget? Do you need a hardshell or softshell suitcase? These are just some of the questions you must ask yourself before purchasing the best luggage sets. In this ultimate guide, we will help make the process a little bit easier for you.
The Ultimate Guide to the Best Luggage Sets in 2023
10 Illegal Baby Names in the U.S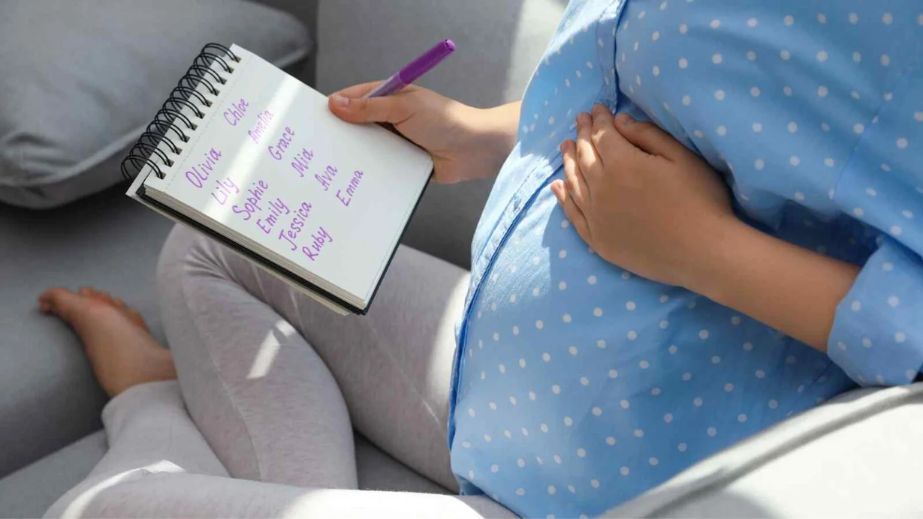 Most parents find it challenging when choosing a name for their children, which can extend beyond personal preference. It involves considering factors like preventing potential bullying at school and avoiding choices that may lead your child to resent you in the long run.
The Top 11 Scandals in the Tech Industry
The tech industry has been the source of some of the most groundbreaking innovations in modern times. But it's not all smooth sailing for Silicon Valley and its many giants. Over the years, these companies have seen their fair share of controversies, scandals, and public relations nightmares.
10 Most Dangerous American Cities You Should Only Visit If Necessary
The United States is known for its beautiful cities, but some stand out for all the wrong reasons. These ten cities, in particular, have been plagued with danger and mayhem, from sky-high murder rates to rampant drug use and gang violence.