Picture this: Dad jeans hitched up high, a Facebook post littered with far too many emojis or a fervent conversation about the good old days of rotary phones and snail mail. It's not that we don't appreciate the boomer's sense of style and their unique quirks, but let's face it – some trends should remain lovingly tucked away in the annals of history.
Fine China
Move aside, Fine China! This isn't your grandmother's tea party. Imagine the beads of sweat forming on your forehead when your clumsy cousin reaches for the porcelain—It's a disaster waiting to happen!
Plus, in the era of minimalist living, do we really need a cupboard full of dishes we use twice a year? Fine China, you may be a symbol of elegance and tradition, but you're not fooling the modern generation.
Khaki Capri Pants
This relic from the past just won't let go. While Boomers might perceive you as a versatile piece of clothing, perfect for a summer barbecue or a casual Friday at the office, the rest of us beg to differ.
Nothing screams "I gave up on fashion," quite like a pair of khaki capri pants. Not quite pants or shorts, they're stuck in a sartorial limbo that was never cool to begin with. Sorry Boomers, it's high time we bid adieu to the khaki capri pants.
High-Waisted Jeans
High-waisted jeans might evoke memories of simpler times – of disco balls and roller rinks – but let's be honest, it's time to let them rest. These denim skyscrapers, with zippers long enough to accommodate a novel, are more of a fashion faux pas than a style statement in today's world.
Listen, Boomers, we understand the allure of jeans that doubles as a girdle, but perhaps it's time for a wardrobe update that doesn't involve fabric reaching for the ribs.
Conspiracy Theories
It might be entertaining to debate whether we landed on the moon or if Elvis is still kicking it somewhere in a secret hideaway. But let's face it, these theories often spiral out of control faster than you can say "Area 51".
So, while they might seem like a cool, edgy way to question mainstream narratives, remember that not everything is a clandestine plot masterminded by shadowy figures. Sometimes, a cigar is just a cigar.
Crocs
Ah, the infamous Crocs! Boomers often hail these porous, rubbery clogs as the epitome of comfort, touting their practicality over their apparent lack of aesthetic appeal.
Yes, they're easy to slip on, and sure, they come in a rainbow of colors to match your mood or outfit. But these hole-y foot beasts have long been banished from the kingdom of cool, and it's high time the Boomers got the memo!
Socks Paired with Sandals
Here's one for the fashion police: Socks with Sandals. It's a style faux pas that has long been a Boomers' favorite, becoming synonymous with roadside rest stops and BBQs in the backyard.
While they may argue it's the epitome of comfort, in fashion, this duo should stay as separate as oil and water. Unless you're a time traveler from Ancient Rome, it's high time to kick this trend to the curb.
Denim From Head to Toe
Who doesn't remember the iconic Britney and Justin denim-clad moment at the 2001 American Music Awards? But unless you're staging a 90s revival party, this fashion statement is more passé than ever.
Donning denim from head to toe can be a fashion faux pas in the contemporary style landscape, where mixing textures, patterns, and fabrics is the norm. So, sorry Boomers, it's time to trade your denim hats, denim vests, and denim shoes for something more subtle.
Shag Carpets
Shag carpets are less "retro cool," and more "dust trap deluxe." While Boomers might treasure fond memories of their youthful days, sinking toes into an ocean of shag pile, the reality of these carpets is a far cry from the rose-tinted memories. They're notorious for being a hotbed for allergens, dust and a nightmare to clean.
So, unless you enjoy hunting for lost change or remnants of last week's popcorn movie night, perhaps it's time to appreciate shag carpets as a memory instead of a living room centerpiece.
24-hour News Channels
Sure, it's important to stay informed. Still, these channels often serve an all-you-can-eat buffet of anxiety-inducing headlines that repeat every 30 minutes. They also have an uncanny ability to transform a simple weather update into a nail-biting, edge-of-your-seat thriller.
Is it really necessary? Maybe it's time to embrace a more relaxed and balanced way to consume news—perhaps a weekly newspaper or a calm morning newsletter. Save your adrenaline for the crossword puzzle, folks!
Flared Jeans
Flared and bootcut jeans had their moment of glory, strutting their stuff on disco floors in the '70s and making a comeback in the '90s. They served a purpose, giving us all the illusion of longer legs and a cool, laid-back vibe.
Today, however, they've been relegated to the realm of 'fashion faux pas,' making the wearer look dated rather than chic. So, dear boomers, it might be time to trade in those flared and bootcut jeans for a pair that better suits the style of the new millennium.
Throw Pillows, Anyone?
Don't get us wrong; a tastefully chosen throw pillow can add just the right pop of color or texture to a room. But when your guest has to excavate a seat from a mountain of throw pillows, only to find their back against a veritable wall of more throw pillows, it might be time to admit you've overdone it.
The descent into the too-many-throw-pillows abyss can be slow, but remember: restraint is the essence of elegance!
Oh, the Cop Dramas!
Baby boomers may still be clinging to the edge of their seats, bewitched by the allure of gritty detective work. But let us be real for a moment. The intense car chases, the last-minute evidence revelations, the brooding detective with a mysterious past – it's all a bit much, isn't it?
The "bad guy gets caught, good guys win" plotline is overused, and honestly, haven't we seen enough grizzled detectives with a chip on their shoulder? It's time for a plot twist, folks!
Cursive Writing
To the Boomers, this may be the epitome of sophistication, the Marilyn Monroe of handwriting. It's a romantic relic, a sign of good "breeding" to them. But let's get real here, shall we?
This isn't the Age of Enlightenment, where we're scripting letters by candlelight. Sure, it looks pretty, but when did you last need to decode a cursive written note? Exactly.
The Bulky Yellow Bricks: Phone Books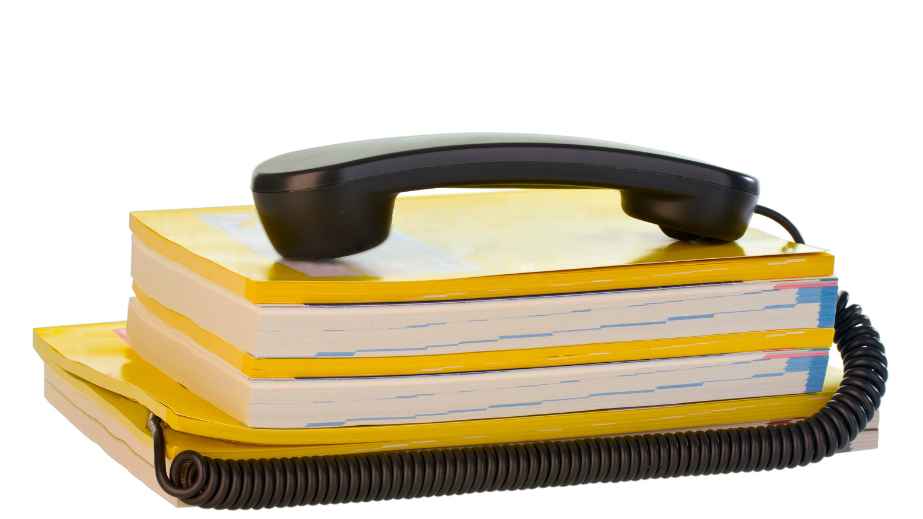 Once upon a time, phone books were the go-to source for finding contact information. However, the need for these paper behemoths has significantly diminished with the advent of online directories and smartphones.
Yet some boomers insist on keeping them around, like a pre-internet relic. Sorry, boomers, but it's time to acknowledge that phone books are less "vintage charm" and more "recycling bin fodder."
Wiggly, Jiggly, Colorful Jell-0
While this translucent treat might have been the party's hit back in the '60s, it doesn't exactly scream "gourmet" or "healthy" to the modern palate. And let's not even get started on those terrifying Jell-O salad recipes, complete with chunks of fruit and vegetables suspended like prehistoric bugs in amber.
Not only is this visually unsettling, but it also creates a confusion of textures and tastes that is far from appealing. Sorry boomers, but it's time to leave the Jell-O molds in the past.
Encyclopedias
Baby boomers might remember Encyclopedias as the sacred scribbles of knowledge, the first point of reference for school projects, or the ultimate 'settle-an-argument' tools. With their static information and yearly updates, encyclopedias simply cannot keep pace with the dynamic, ever-evolving era of Google and Wikipedia.
So, while the nostalgia factor might be high, let's be honest – encyclopedias are more likely to serve as a doorstop than a source of information these days.
Visors
Ah, visors. They're a staple in the boomer wardrobe that we've all come to know and tolerate. Theoretically, they offer the perfect solution, protecting your eyes from the sun while letting your head breathe.
But let's get real here—visors are essentially half a hat, and who wants to commit halfway? So, unless you're amid a heated tennis match or a golf game, maybe it's time to retire the visor.
Bar Soap
The slippery, easily dissolvable block sitting in a soap dish covered in residue is more reminiscent of a cheap motel stay than a deluxe spa experience. The traditional bar soap has lost its lather in the era of luxurious, fragrant body washes and exfoliating scrubs.
Not to mention, it's a breeding ground for bacteria. So, boomers, it's time to let go of the bar soap and embrace the liquid revolution. It's just cleaner – in every sense of the word!
Home Shopping Channels
Browsing through an endless parade of peculiar kitchen gadgets and bedazzled costume jewelry while an overly enthusiastic presenter sings their praises was a guilty pleasure. But let's face it, the 'add to cart' button has stolen their thunder.
With the advent of online shopping, the thrill of waiting for the next product to roll across your television screen is no match for the instant gratification of one-click purchases and two-day shipping. Trust me, you don't need that crystal-encrusted cat-shaped brooch as much as the TV channel wants you to believe!
Geometrically Bedazzled Vests
Once a beacon of sartorial aptitude, these groovy waistcoats have tumbled down the fashion ladder. Picture this – it's a casual Friday gathering, and Uncle Bob proudly dons his favorite checkered vest, convinced it's the epitome of 'cool.'
But here's the thing: It's not the '70s anymore, and these splashy vests just don't have the same panache. Sorry, Bob, it might be time to update the wardrobe.
30 Things We Can't Believe Baby Boomers Still Do
As we strut into the 21st century donning our VR glasses and organic, gluten-free socks, we occasionally glance over our shoulder at the trailblazers: The Baby Boomers. This remarkably persistent generation, with their cassette tapes and vintage denim, offers us a time capsule of bewildering and hilarious quirks. Let's dive into this treasure trove, shall we?
30 Things We Can't Believe Baby Boomers Still Do
5 Best Quiet Blenders of 2023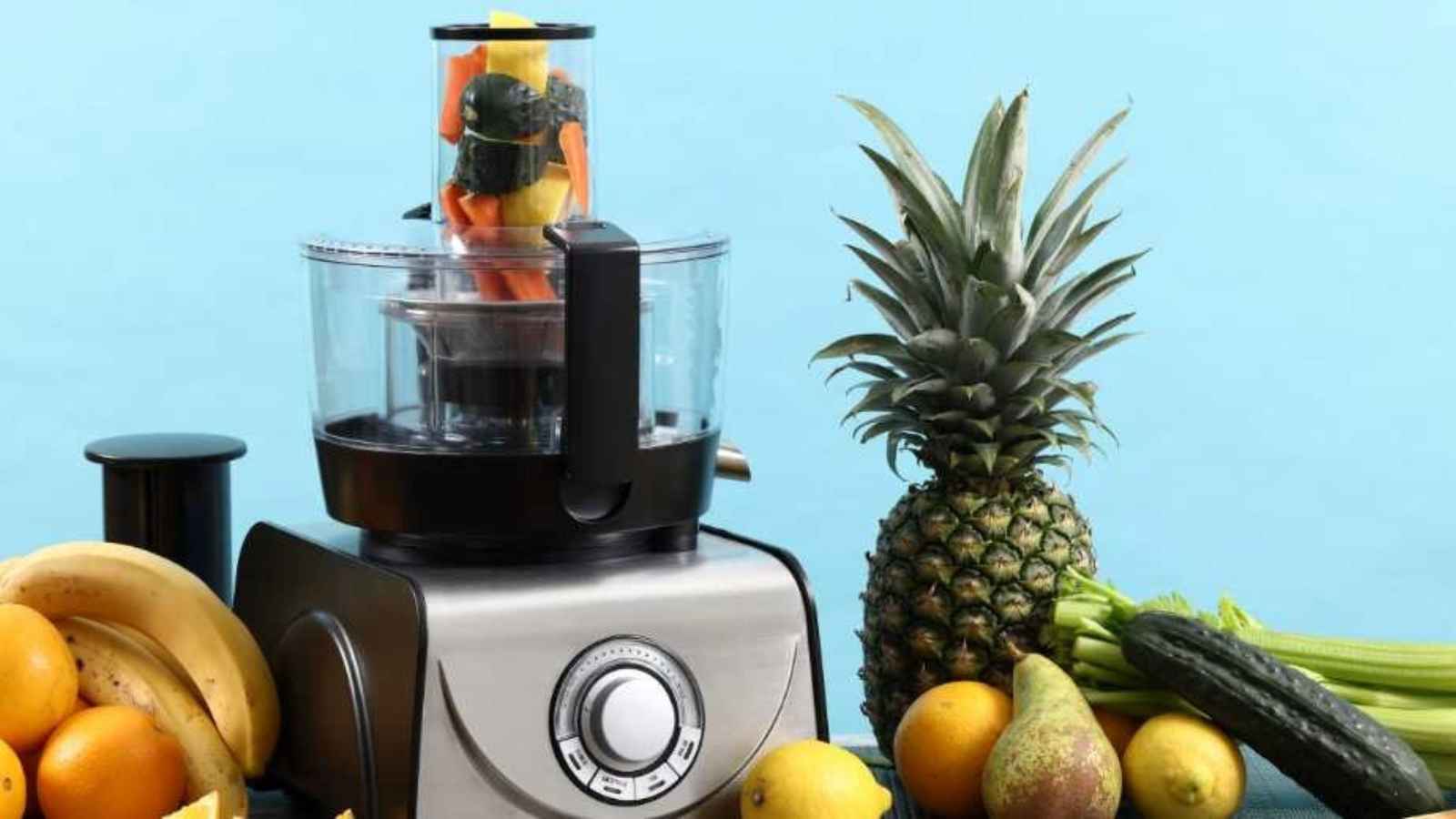 Do you want a blender that won't disturb your quiet? If so, you're in luck! In this post, we will be discussing some of the best quiet blenders on the market. These quiet blenders produce minimal noise by design, so you can blend without fear of disturbing those around you. 
We'll also be talking about some of the features you should look for when shopping for a soundproof blender. So whether you're looking for a new blender or want to know more about Quiet Blenders, read on!
10 Things the Internet Voted Will Die Out With Boomers. Do You Agree?
As the world ages, technology progresses. Those who live on Earth may not favor these inevitable changes, leading someone on an internet platform to ask, "What will die with boomers?" Do you agree with any of these?
10 Things the Internet Voted Will Die Out With Boomers. Do You Agree?
11 Stupid Actions of Baby Boomers That Have Made Life Pretty Difficult for Gen Zs & Younger Millennials
We're not just discussing questionable fashion choices, peace signs, or an unhealthy obsession with Elvis Presley. Oh no, we're delving into the deep-seated, systemic issues that have resulted in skyrocketing student debts, a climate on the brink, and an economy tougher to crack than a coconut.
11 Stupid Actions of Baby Boomers That Have Made Life Pretty Difficult for Gen Zs & Younger Millennials
12 Undeniable Reasons Why Boomers Are Bad/Terrible Business Partners
Before you raise your pitchforks and torches, let's acknowledge the elephant in the room; this isn't a boomer-bashing party. Is it their relentless obsession with fax machines? Or perhaps their penchant for long-winded, in-person meetings?
12 Undeniable Reasons Why Boomers Are Bad/Terrible Business Partners