Welcome, fellow reformers, to our whimsical exploration of "20 Things That Should Be Legal by Now but Still Aren't." We're embarking on a trek through the quirky, the misjudged, and the downright perplexing. These things make you scratch your head, raise an eyebrow, and cause you to bellow, "Why on earth is that not legal?"
So, hold tight and prepare to take a wild ride down the winding road of laws that have overstayed their welcome. It's legal to laugh, we checked.
Napping at Work
Studies show that a quick power nap can boost productivity and creativity. Researchers writing the journal Sleep Health examined 35,000 individuals participating in the British Biobank Survey and linked napping at work to bigger brains and higher productivity. Why isn't this a thing then?
Gambling and Betting
Gambling and betting is a pastime many enjoy occasionally, but surprisingly, it's illegal in some countries.
In the U.S., for example, laws vary significantly from state to state and even more so at county level. Worse, if you gamble online with real money, you could be prosecuted for breaking federal law.
Keeping Chickens in the City
Eggs for breakfast from your backyard? Sounds heavenly (and eco-friendly)! But unfortunately, it's not allowed in most cities. Urban areas often have restrictions on keeping animals due to the noise and smell they produce.
Even if you get a permit for a few chickens, size constraints, enclosure requirements, and other conditions must be met.
Collecting Rainwater
It's water falling from the sky. Literally. Why is this illegal in some places? In some states, collecting and storing rainwater for future use without a permit is unlawful.
This is because most water sources are owned by someone –– leaving you vulnerable to potential fines. Check with your local authorities before collecting any rainwater!
Ranked-Choice Voting
This isn't illegal if you live in Alaska, California, Hawaii, Kansas, Maine, or Utah. However, in most other states –– Ranked-Choice Voting is not allowed. Ranked Choice Voting (RCV) allows voters to rank their first-choice candidate as well as second and third choices, which makes sure that the winner of the election is someone who is supported by a majority of voters.
So, if your preferred candidate doesn't win, you still have a say in the final result. RCV has been popularized as an alternative to "winner take all" elections, which can often lead to divisive campaigns and polarized constituencies.
Psychedelic Substances for Medical Use
The implications of legalizing psychedelic substances for medical use are vast and far-reaching. Psychedelics have been used by ancient cultures to treat various physical and mental ailments, and more recently, research has shown that they can be effective in treating a range of health issues such as PTSD, depression, anxiety, addiction, and even end-of-life distress.
Going Topless (For Everyone)
The potential benefits of legalizing the topless dress code for everyone are endless. Studies have shown that women who go topless in public report feeling empowered and liberated, free from the constraints of societal expectations and gender roles.
Additionally, allowing people to dress as they wish could promote body positivity, help normalize different forms of physical expression, and foster a healthier relationship between men and women. Gender equality, anyone?
Drinking in Public
Though there are many laws prohibiting consuming alcohol in public places, legalizing it could have several positive impacts.
For instance, allowing people to drink in some outdoor regions or during special events could create a safer environment for everyone involved – from preventing individuals from over-consuming in private locations to discouraging violent behavior and petty crime. If handled responsibly, why not?
Jaywalking
Bureaucracy really shouldn't meddle with the act of crossing a street. Legalizing jaywalking could allow people to cross the street whenever it's safe – provided they comply with other road rules and regulations – making for a smoother traffic flow. Less red tape, more walking!
Marrying Yourself
Legally recognizing self-marriage may sound strange to some, but why not? Allowing individuals to marry themselves could open new opportunities for emotional growth and personal reflection.
It could also provide a sense of security and stability in times of struggle or hardship – potentially reducing the need for external validation from another person. Self-love is essential, people! The possibilities are endless!
Swearing on Live TV
It's about time we moved from Victorian-era sensibilities. If someone has something to say, let them say it! Allowing people to swear on live television could open up a new realm of expression and creativity.
Paired with other safety protocols or changes to the existing broadcasting regulations, this could give a platform for free speech that is both empowering and entertaining.
Same-Sex
Marriages
Everyone should have the right to marry whomever they please. Same-sex marriage has been a long-fought battle, and it's time we made it equal for everyone.
We can do this by repealing outdated laws restricting same-sex marriages or, even better, fully legalizing them in every state! The more acceptance and love there is, the better our society will be.
Women Going Out Without a Male Guardian
In many places worldwide, women cannot go outside without a male guardian. I'm afraid that's not right and needs to be changed. Women should have the same freedoms as men, including going out alone if they want to.
We can work towards this by creating laws that guarantee equal rights for women, punishing those who try to enforce outdated regulations, and educating people about the importance of gender equality.
Importing Kinder Eggs
It's chocolate and not a weapon of mass destruction. Kinder Eggs are a favorite treat that many people worldwide enjoy, but in the US, they are illegal.
Why is this? It makes no sense; we should allow these treats to be imported so everyone can enjoy them!
Euthanasia
Euthanasia should be a personal choice that people can make for themselves in extreme cases. Nobody should have to suffer when an option is available to save them from the pain and anguish of a terminal illness or unbearable condition. It is time for us to recognize this and create laws protecting people's rights.
Throwing Snowballs
Yes, it's illegal in some places. Let that sink in. Despite being harmless and fun, many people have been arrested and fined for throwing snowballs.
We should develop more reasonable laws that don't punish innocent people for having some wintertime fun.
Lemonade Stands Without a Permit
Let's let kids be kids. Shall we? Why should children need to get a permit to sell lemonade? Let's make it easier for entrepreneurial young minds to start their businesses as early as possible.
We can eliminate the paperwork and lengthy process required to obtain a business license or permit.
Using Mobile Devices on Flights
Are we still pretending this interferes with flight signals? We all know there is no scientific evidence to support this.
Let's make it easier for travelers and update our policies to reflect technological advances to reduce stress during flights. That way, people can spend less time worrying about their electronic devices and more time enjoying their journey.
Barefoot Driving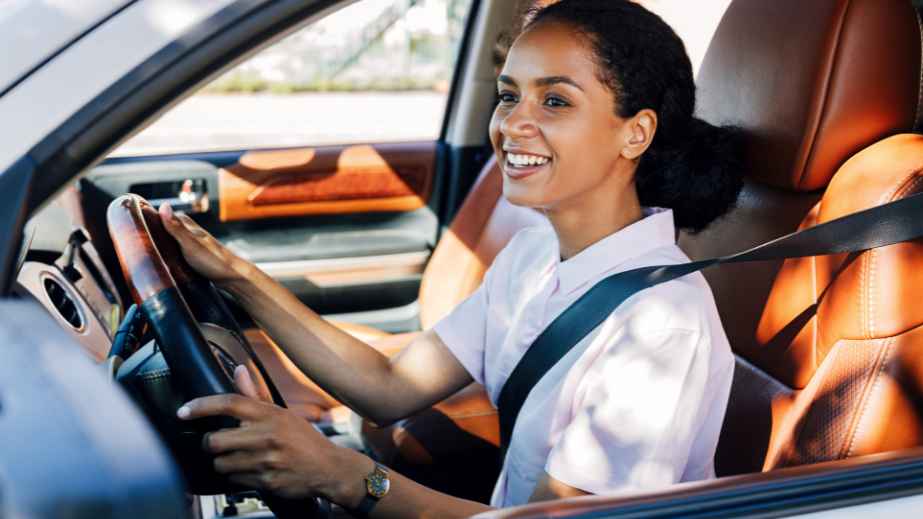 We can also make it easier for people to get around by eliminating the need for shoes while driving.
This would help create a more pleasant road experience since shoes often restrict movement and comfort while driving. As long as you can operate the pedals safely, who cares?
Collecting Roadkill
Waste not, want not, right? We could start a program of collecting roadkill and repurposing it for fertilizer, clothing, or other materials.
This would help reduce the amount of waste in landfills and contribute to a more sustainable future. Plus, it's better for the environment!
Did You Break the Law? 30 Illegal Things That Nearly Every American Has Done
Here is a thrilling and somewhat absurd world of "30 Illegal Things That Nearly Every American Has Done". Don't worry; we're not going to turn you in. Instead, we invite you to a lighthearted exploration of these crimes we commit daily, sure to leave you chuckling and, perhaps, just a tad more aware!
Did You Break the Law? 30 Illegal Things That Nearly Every American Has Done
The 13 Best Calming Dog Beds of 2023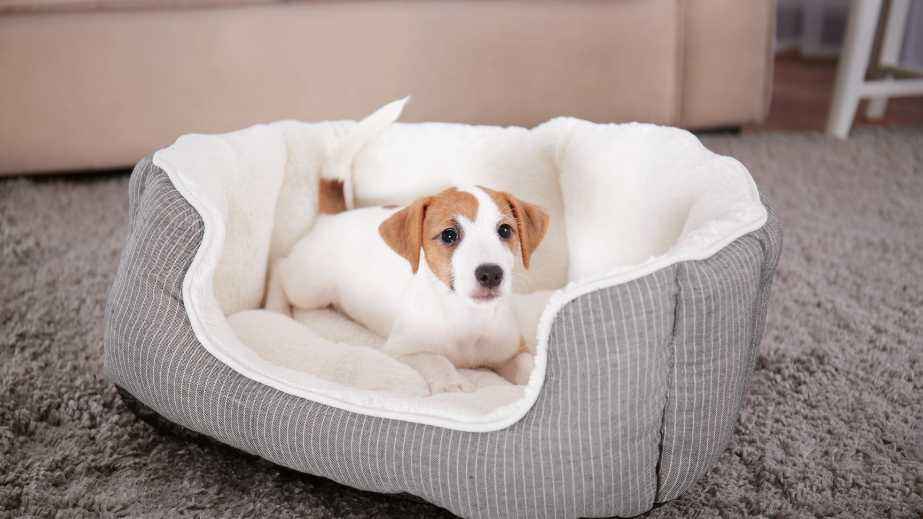 Dogs are usually pleased creatures but can have their anxieties. Dogs might have anxieties about being alone or being left in a particular place or situation; otherwise, many dogs might be anxious because of changes to their routine. And there is no better way to treat this than to help them feel safe and secure by getting them the best calming dog bed.
The 13 Best Calming Dog Beds of 2023
15 Things That Appear Legal But are Perfectly Illegal in the U.S
While the United States is a land of freedom and opportunities, it also harbors a surprising number of activities and behaviors that one might assume are legal but are, in fact, not.
15 Things That Appear Legal But are Perfectly Illegal in the U.S
15 Things You Think Are Illegal, But Are Actually Perfectly Legal
We all know that breaking the law can land you in a heap of trouble. But did you know there are plenty of activities that people think are illegal – when they're actually excellent? It turns out many common activities aren't against the law.
15 Things You Think Are Illegal, But Are Actually Perfectly Legal
20 Ways America Fails Miserably as a Country, but We Still Love It Anyway
Fasten your seatbelts, grab your popcorn, and let's get real. Because let's face it, we still wouldn't trade America for anywhere else. Right?
20 Ways America Fails Miserably as a Country, but We Still Love It Anyway