Garage sales, folks, are the ultimate treasure hunts. But we're not talking about pirate-style booty here. No, we're talking about the real, tangible, often dusty stuff that can give your home a dash of vintage charm or your wallet a nice little windfall.
It's a realm where one man's trash is another man's treasure, and you don't need a map to find the X that marks the spot. It would be best if you had a keen eye, a little patience, and our handy guide of the top 20 things to always look for at a garage sale. So buckle up and get ready to dive headfirst into the world of secondhand chic.
Furniture
Start your search with the heavy hitters. If you spot a sturdy dresser, bookshelf, or armchair—grab it! Just look closely for any signs of wear and tear before committing. Also, consider whether these pieces can be easily transported home without damaging them; otherwise, bring a few buddies to help get them there.
Rugs
Secondhand rugs can add a unique touch to any room in your home for a relatively low cost. Persian rugs are trendy for their intricate designs. Still, there's plenty of variety at most garage sales, so feel free to take a chance and go for something out of the ordinary!
Artwork
Artwork can bring life to any space, from paintings to sculptures. When looking for art at a garage sale, scrutinize pieces for condition and authenticity.
Baskets
If you're in search of some stylish storage solutions, baskets are your best friend! Not only do they come in many different shapes and sizes, but they also make for great organizers. Plus, you can find them in various materials like wicker and rattan to better match your home's décor.
Home Decor
Vases, mirrors, figurines—all types of knickknacks that can add charm to any room or shelf. And the best part? They won't cost you a fortune!
Lighting
The right kind of lighting can help elevate any room in your home, from lamps to light fixtures. Be sure to test out the electrical wiring before buying, and if it needs some work—no problem! Just make sure that it's something you're comfortable tackling yourself.
Books & Vinyl Records
Books and records add nostalgia to your living space. Not only will they give off an eclectic vibe, but they also make excellent conversation starters!
Outdoors & Gardening Gear
From patio furniture to planters, you can find all sorts of valuable outdoor or garden items at a garage sale. Just be sure to check for any signs of weather damage before committing.
Kitchenware
You can find all sorts of kitchen necessities at a garage sale, from dishes and glassware to appliances. Just be sure to inspect them thoroughly for any broken pieces or missing pieces before buying.
Clothing & Accessories
You might think secondhand clothing isn't worth the effort, but you'd be surprised! You can find high-quality items for great prices if you take the time to dig through them. Plus, there's always the chance of discovering something unique and unique.
Toys & Children's Gear
Garage sales are the perfect place to look if you're searching for age-appropriate toys or baby gear for your little ones. Just be sure to inspect items for safety and cleanliness before purchasing.
Electronics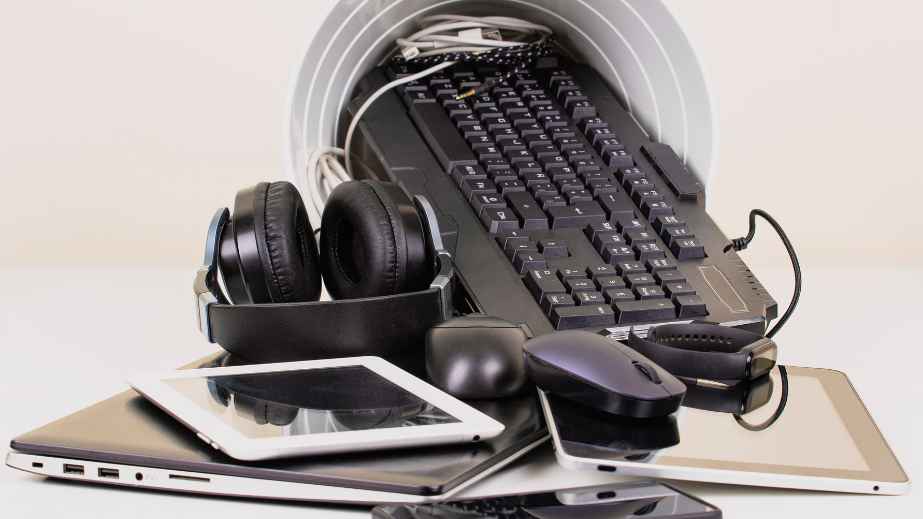 Whether you're searching for a vintage turntable or an old laptop, you can often find electronic gems at garage sales. Check the condition of cords and wires before buying, as these will be essential to ensuring your items work properly.
Hardware & Tools
You can get all sorts of handy tools at a garage sale, from hammers and screwdrivers to saws. Most will be in working condition, but it's still essential to test them out before buying to be safe.
Collectibles & Memorabilia
Look at your local garage sale for something unique. Whether it's a rare record or an antique doll, these one-of-a-kind items could be just what you need to add vintage charm to your home.
Bicycles
Used bicycles make great gifts and can be found at a fraction of the cost of newer models. Look out for any signs of wear and tear before committing, as these will ensure your bike is safe and usable.
Building Materials
If you're handy with tools, scouring garage sales for building materials could be a great way to save money on your next project. Just take a few minutes to inspect the items for any signs of damage before buying.
Sporting Goods
You can find all sports equipment at a garage sale, from golf clubs to tennis rackets. Before committing, take a few minutes to check the items for any wear and tear.
Jewelry
Whether costume jewelry or fine diamonds, there's always the possibility of striking gold at a garage sale. Take your time and look closely for any signs of damage or authenticity—you never know what gems you could find!
Office Supplies
Garage sales are absolute gold mines for office supplies. Think about it: those paperclips, staplers, file organizers, or even the occasional office chair, all are often in excellent condition – barely used, yet sold for pennies on the dollar.
Musical Instruments
Refrain from marching past the musical instruments! Hunting for a new guitar or an antique flute at a garage sale can feel like unearthing a hidden treasure. These musical gems are often sold at a fraction of their retail price because the seller doesn't know their value.
But remember, don't judge a trombone by its tarnish! Spit, polish, and TLC can make that dusty violin sing again. So, next time you're rummaging around a garage sale, strike a chord with the musical instruments. You never know; you might find your next symphony's key(note).
31 Forgotten Household Items from the Past
The blueprint of the quintessential American home has undeniably evolved over the decades. Whether you attribute it to the leaps in technology or the shifting sands of aesthetic tastes, the fact remains: items once deemed as household staples have now drifted into obscurity.
31 Forgotten Household Items from the Past
299 Essential Household Things To Buy for a New House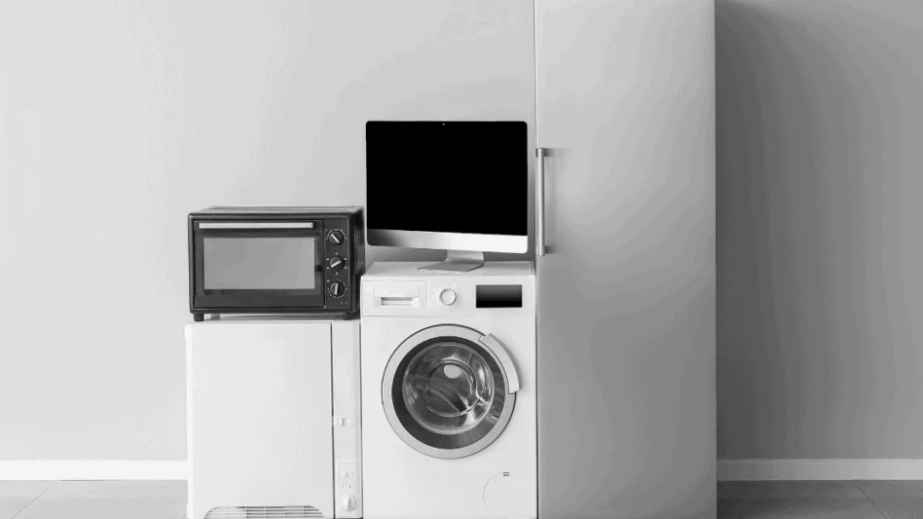 Whether you are just starting out on your own or living in the same place for years, these essential things to buy for a new house will make your life easier and help you maintain a healthy lifestyle.
299 Essential Household Things To Buy for a New House
15 Unpopular Yet Incredibly Useful Items Making Their Way Onto Every Home Upgrade Wish List
Home upgrades are a great way to improve the look and feel of your home and increase its value. With the increasing popularity of online shopping, there are now more options than ever before for upgrading your home. In particular, Amazon has become a hub for home improvement, with a wide selection of perfect products for any budget. From smart home devices to kitchen gadgets, there is something for everyone.
15 Unpopular Yet Incredibly Useful Items Making Their Way Onto Every Home Upgrade Wish List
Here's the Impact of Using 5 Types of Reusable Items
Plastics are convenient for packaging but can have detrimental effects on the environment and human health. In 2021, an estimated 583 billion plastic bottles were produced, totaling 100 billion more than in 2017. The practice of reusing items can have a positive impact on the environment because it helps to reduce air, land, and water pollution.
Here's the Impact of Using 5 Types of Reusable Items
30 Home Improvements That Will Double the Value of Your Home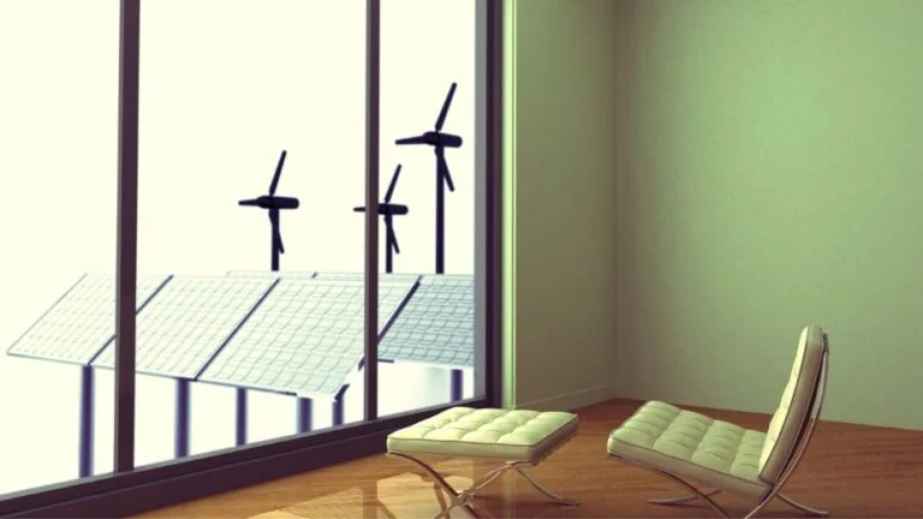 Unlocking the true potential of your home while maximizing its value is a homeowner's ultimate quest. This comprehensive guide delves into the art of transformation, presenting 30 meticulously curated home improvements that can enhance your living space and double the value of your property.
30 Home Improvements That Will Double the Value of Your Home