Ladies, gather around and lend an ear! Today we're shedding light on the dark side of the moon, the mysteries of the male psyche. We've all been there, doing our best to be the most appealing version of ourselves, only to find out that what we thought was the secret sauce to their hearts was, in fact, the magic potion for making them vanish!
Cue the collective facepalm. In this spunky tell-all post, we uncover ten things you assume guys love but are actually sending them running for the hills, singing, "Bye, Felicia!" Stay tuned; some of these might surprise you!
Speaking Up Like a Boss!
Speaking up like a boss may sound empowering, but it's not necessarily a turn-on every time. While it's essential to be assertive and express your views, remember that communication is a two-way street. Imagine this: you're out on a date, and your partner starts to channel their inner CEO – dominating the conversation, issuing non-negotiable demands, and leaving no room for you to share your thoughts.
A little overwhelming, right? It's impressive to know what you want and to voice it, but if the 'boardroom bravado' sneaks into date night, it might just be sending your guy scrambling to shout, "Bye, Felicia!. So, keep the boss vibes, but remember, a conversation is a dance, and nobody likes being trodden on.
Rocking a Body Like a Supermodel, Because Why Settle For Anything Less?
Contrary to popular belief, not every guy dreams of a woman with a supermodel figure. Trust us, even the best "Blue Steel" gaze can't compensate for a lack of personality or authentic connection.
Here's the secret: men appreciate women who are comfortable in their own skin, regardless of their size or shape. So, forget the starvation diets or crazy gym regimes. Being yourself, in all your glory, is the real head-turner. Remember that confidence is the sexiest outfit you can wear!
Embracing Silliness
Ladies, let's talk about the "wacky girl" trope briefly. It's like some strange law of the universe that whenever you're flipping through a rom-com, you always see that one free-spirited, silly gal who's somehow got the guy completely mesmerized. And let's be real; we've all been tempted to channel our inner "Phoebe Buffay" after watching those movies. But here's the thing. In real life, constant, over-the-top silliness can give off a "class clown" vibe more than a "dream girl" one.
Sure, a good sense of humor is important, and guys appreciate a woman who can let loose and be goofy. But remember, there's a time and place for everything. So, try not to turn every moment into a comedy sketch. Balance is key. Because, trust me, no guy wants to feel like he's dating his buddy from the improv group.
Throwing Tantrums Like a Pro-Kid
Oh, the glorious temper tantrums! Some women, unfortunately, have perfected this art, thinking it's their winning card in the relationship Olympics. But let's get real here, ladies. While it might seem like a good idea in the spur of the moment, it's more likely to earn you the gold in the "Bye, Felicia!" games instead.
Men don't typically sign up for a rewind into their toddler's naughty twos. So, next time you feel the urge to throw a fit over him, forget to buy your favorite ice cream, breathe, count to ten, and communicate like the grown, fabulous woman that you are. Newsflash: Adulting can be sexy!
Luscious Lips: When Plumping Goes a Bit Too Far!
Ladies, we need to have a lip-locked conversation about the trend of super-inflated lips. Sure, a full pout can be attractive, but let's remember that moderation is key. It's one thing to enhance what Mama Nature gave you with a little help; it's entirely another to pump your lips up like neon balloons at a Katy Perry concert.
Most guys prefer a more natural look and trust me, they can tell the difference between your lips and a pair of waterbeds. So next time you think about going a little wild with the lip filler, remember: subtlety, not sausage lips, is the secret sauce to success.
Embracing the Art of Purposefully Being Trashy, Because Sometimes Life Calls for a Little Bit of Sassy Chaos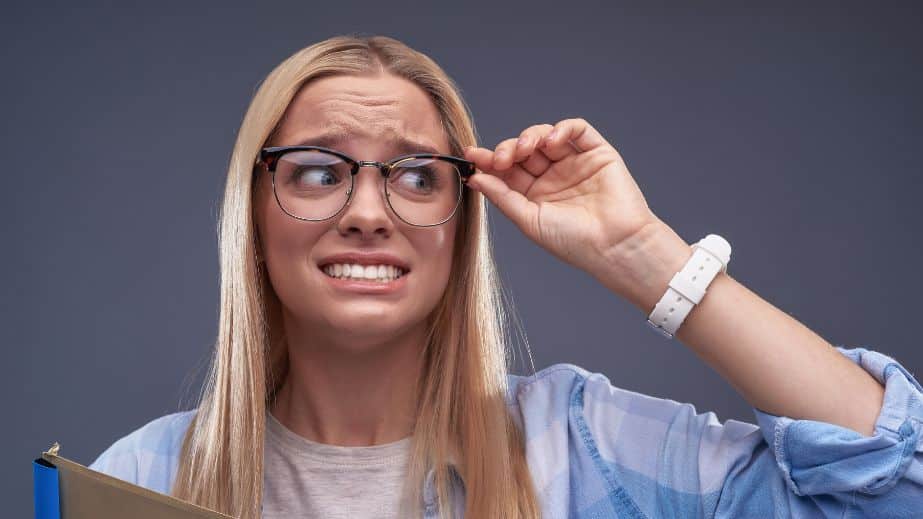 Have you ever seen a beautifully wrapped present and assumed it contained a gift as impressive as its packaging, only to open it and find a pair of socks? It's the same with women who go overboard with the art of purposefully being trashy. It's like a neon sign announcing, "Look, I don't care about society's rules; I'm so cool!" But let's get real here, ladies.
Constantly acting out the role of a chaotic, rule-breaking rebel can become as predictable and uninteresting as that pair of socks. Men might initially be intrigued by your sassy chaos, but eventually, they'll start longing for some order and authenticity. So, maybe tone down the trashiness a tad unless you're at a punk rock concert (or it's Halloween). It's all about balance.
The in Distress Ploy: Because Even Heroes Need Someone to Rescue (And Sometimes It's Just a Clever Ruse)
Ladies, let's talk about the "Damsel in Distress" trope. We all know it, we've all used it, and let's be real, it's been a part of the flirting game since humans discovered fire. But trust us, this ploy is as outdated as a rotary phone. Sure, some men are born with an irresistible urge to wear the hero's cape, swooping in to solve our every problem.
But let's remember: this is 2023, not a superhero movie. This tactic can send more "Bye, Felicia!" vibes than "Hello, future husband." After all, a little self-reliance can go a long way in demonstrating your strength and capability, which are two traits that any modern man worth his salt will find intriguing, sexy, and absolutely irresistible.
Welcome to the Art of Doormatting – The Fine Craftsmanship of Lying Flat and Pretending Not To Exist
Ladies, it's time to roll up the welcome mat on the art of door matting. You know what we're talking about – the fine craftsmanship of lying flat and pretending not to exist. Ah, such a refined art, isn't it? Muted opinions, constant agreement, and that "I'm just happy to be here" look.
While we may have been led to believe that this wallpaper behavior is the secret sauce to a man's heart, the truth couldn't be further. Believe it or not, men prefer women with a backbone, voice, and presence! They're not looking for a doormat; they're looking for a partner. So, the next time you consider blending into the background, remember – you're a Monet, not a wallflower!
Being Quirky: Not Just an Average Quirk
So let's chat about the whole "being quirky" thing. Ladies, we get it – you're not just another run-of-the-mill Jane Doe. You're an avocado-toast-eating, succulent-collecting, ukulele-playing, bohemian goddess. And that's great! But when your so-called quirks turn into a 24/7 exhibition of eccentricity, they can quickly slide from charming to alarming for guys.
There's a huge difference between being genuinely interesting and unique and trying to be Zooey Deschanel in every episode of 'New Girl.' Remember, it's not just about standing out but being authentically you. Too much quirk, and it starts to seem, well… kooky. And trust us, no guy wants to date the human equivalent of a Wes Anderson movie.
Imitating Personalities That Aren't Your Own? That's a One-Way Ticket To Becoming a True Faker
Oh, darling! Copying personalities that aren't yours? That's a surefire way to get stamped with the "Certified Faker" label. Here's the rub: Men crave authenticity, not a rehearsed script. They want to get to know the real you, quirks and all, not some Frankenstein-esque amalgamation of every popular rom-com heroine.
Trust me; there's nothing attractive about someone who's always playing a role. Ultimately, it's about as appealing as a rerun of a show you never liked in the first place. So, why not be brave and let your true self shine? After all, originality never goes out of style, does it?
12 Undeniable Reasons Women Make Better Executives Than Men
From killer communication to problem-solving prowess, here are 12 reasons why women absolutely rock as executives. Businesses are finally catching on and actively promoting badass women into leadership roles. Let's smash that glass ceiling!
12 Undeniable Reasons Women Make Better Executives Than Men
The 9 Best Travel Backpacks For Women in 2023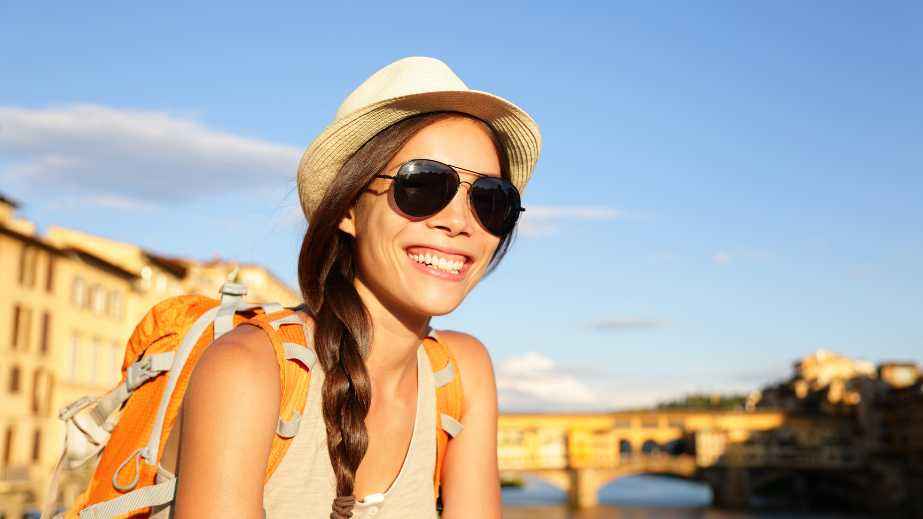 To assist you in making an informed purchasing decision, we've compiled all the necessary information and curated a list of the top nine travel backpacks for women. Rest assured, we've got you covered every step of the way on your exciting journey.
The 9 Best Travel Backpacks For Women in 2023
10 Things Women Can Get Away With at the Workplace That Men Can't
Have you ever noticed that some women in the workplace get away with things that men would be penalized for? From preferential treatment to less stringent expectations, certain realities of office life favor female employees.
10 Things Women Can Get Away With at the Workplace That Men Can't
The 15 Things Women Only Do With the Men They Love
This piece explores 15 unique gestures women make when they're in love. From tiny, almost invisible actions to grand declarations, each tells a story of deep affection and unwavering commitment. Read on to discover these 15 things women only do with the men they love.
The 15 Things Women Only Do With the Men They Love
21 Things That Drive Guys Crazy When Women Do Them
While it's crucial to be true to yourself and acknowledge that every person is unique, learning what some men find unappealing may help. Here are the 21 things that some Reddit users cited when explaining what they find unattractive in women.