As a man, it is essential to confront uncomfortable truths to reach your full potential and stay ahead of the curve. Ignoring difficult realities can lead you down a path of mediocrity and regret, while facing them head-on can open up opportunities for growth and success.
This piece will explore ten uncomfortable truths that every man must face if they want to remain competitive in an ever-changing world. From hard lessons about work ethic to understanding the importance of failure, these nuggets of wisdom will give you some insight into what it takes to succeed in life.
No Matter How Much You Feel "In Love" With Someone, Blood Is Thicker Than Water
No matter how much you feel "in love" with someone, blood is thicker than water. This uncomfortable truth can be difficult to accept, but it's important to remember that your family and friends will always take precedence over any romantic partners.
In the end, they are the people who will be there for you in times of need. Maintaining a healthy balance between your relationships is important so everyone feels respected and valued.
Most Men Will Not Achieve Nearly as Much in Their Life as They Hoped and Thought They Would in Their Twenties
Men tend to have grand visions and ambitions for where they want to be by the time they reach their forties. However, most men will not achieve nearly as much as they had hoped or thought they would.
This can be due to a lack of focus, poor planning, or bad decisions made along the way. It's important for every man to face this uncomfortable truth head-on if he wants to make progress in his life and career.
The Things Men Tell Themselves Are Important Qualities They Possess Are Not Things Valued or Even Recognized as True by Women
Men often have an inflated sense of their own qualities and importance, believing that these are the things that make them attractive to women. However, these qualities are often not seen as positive by women; instead, they may be seen as offensive or even annoying.
Men should take time to reflect on the qualities they see in themselves and consider if they might actually be unattractive to potential partners.
Most Friends That Men Make During the Course of Their Life Are Temporary and More for Convenience Rather Than True Friendships
Most of the friends that men make during the course of their lives are temporary and more for convenience than true friendships. It is important to recognize this truth to be prepared for when these friendships come to an end, which they inevitably will.
True friendship is something that requires effort and investment, without which it will not last. Men should strive to build genuine relationships with people they can rely on no matter what.
No Matter What Women Say They Want in a Male Partner, They Don't Want Someone Too Easy That They Can Walk Over
No matter what women say they want in a male partner, they don't truly want someone who is so easy that they can walk over. Women appreciate strong men who are unafraid to stand their ground and confidently express themselves.
While it's important to remain open-minded and understand people's perspectives, it's also important to be sure of oneself and not be bullied into submission by someone else's demands.
Toxic Masculinity Harms Everyone
Toxic masculinity is a pervasive problem in our society that harms not just men but everyone. It is an outdated and oppressive idea of being a man, reinforcing the notion that men should dominate, control, and suppress their emotions.
Toxic masculinity often leads to violence, discrimination, and even depression. It can hinder personal growth and impede relationships with others, ultimately leading to negative consequences for both men and those around them.
Emotional Intelligence Is Vital
Emotional intelligence helps us understand our own feelings, manage them better, and be more aware of the feelings of others. It helps us stay rational and in control in difficult situations, especially when dealing with uncomfortable truths that can make us feel overwhelmed or anxious.
With strong emotional intelligence, we are better equipped to face these truths head-on and move forward with grace and courage.
Consent and Respect Are Fundamental
Consent and respect are two fundamental principles that every man must understand and practice if he wants to move forward in life. It is essential for a man to recognize that his actions can have a lasting impact on others and that it is his responsibility to ensure those around him feel safe. Respect should be extended to those we know well and to strangers, as it can make the world better for everyone.
Moreover, consent must always be sought before engaging in any physical or intimate act with another person; without it, any such action is considered assault or rape. Understanding these basic principles will help men lead successful lives while treating others with care and decency.
Male Privilege Exists
Male Privilege has been an undeniable part of our society for centuries. Despite the progress made in recent decades, it still exists in various forms, from the wage gap to unequal access to education and health care services.
It is important for men to recognize their privilege and take responsibility for creating a more equitable world that recognizes that everyone should be treated equally regardless of gender or any other form of identity.
Traditional Roles Are Evolving
As societal gender norms continue to evolve, it is important for men to adjust their attitudes and behaviors to embrace and encourage diverse individual choices and paths fully.
This includes supporting women entering and excelling in traditionally male-dominated roles and responsibilities.
Source: Quora. 
10 Things Women Can Get Away With at the Workplace That Men Can't
Have you ever noticed that some women in the workplace get away with things that men would be penalized for? From preferential treatment to less stringent expectations, certain realities of office life favor female employees.
10 Things Women Can Get Away With at the Workplace That Men Can't
11 Stupid Ways Most Men Mess Up Their Lives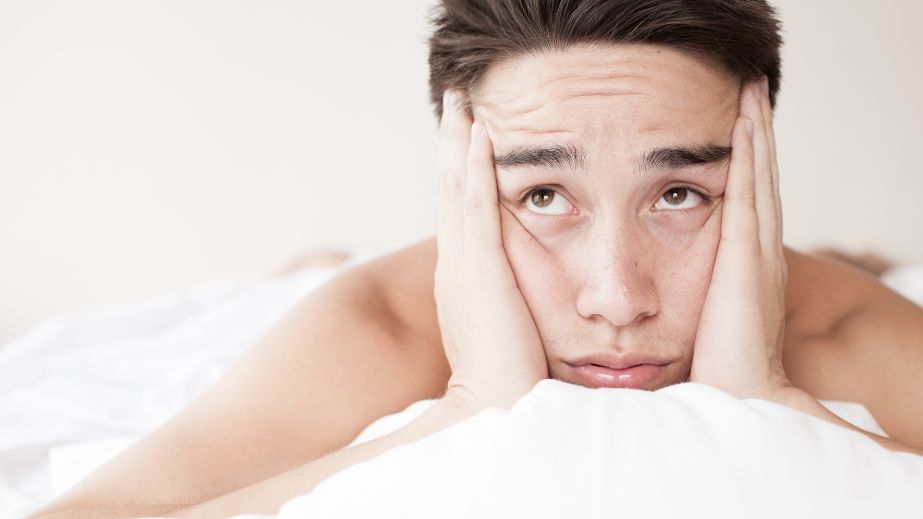 We'll discuss 11 common mistakes men make that can significantly mess up their lives if not addressed properly. From struggling with self-image issues to neglecting important relationships, these mistakes can hold people back from reaching their full potential in life.
11 Stupid Ways Most Men Mess Up Their Lives
10 Intriguing Psychological Facts Every Man Must Know About Women
The relationship between men and women is complex, fascinating, and often confusing. While every individual is unique, there are some general psychological facts that all men should know about women to help them better understand the opposite sex.
10 Intriguing Psychological Facts Every Man Must Know About Women
15 Annoying Habits Men Desperately Want Their Fellow Men to Quit ASAP!
So let's look at some of these offensive behaviors and how you can end them once and for all. Here are 15 of the most annoying habits men desperately want their fellow men to quit ASAP!
15 Annoying Habits Men Desperately Want Their Fellow Men to Quit ASAP!
19 Things Men Secretly Want Women To Do But Won't Say Out Loud
If there's one thing that everyone can agree on, it's that relationships can be complicated. Women and men often think they understand each other, but communication can still get lost in translation or remain unspoken. And while men may not always express what they want from their partners, there are certain things that they secretly wish women would do without them having to ask for it.
19 Things Men Secretly Want Women To Do But Won't Say Out Loud