Sit tight, buckle up, and prepare for a wild ride into the heartland of middle age and beyond. You thought it was all about silver linings and golden years? Well, it's time to pop that bubble!
This list of 20 unexpected things you'll kiss goodbye as you age is about to add a dash of reality to your coffee. We promise it's not all doom and gloom – there's plenty of humor sprinkled in; after all, laughter is the best medicine, right? So, let's dive in, shall we?
A Full Head of Hair
Let's get this one out of the way, shall we? You can expect to begin seeing a few more hairs in your brush each morning and less on your head – and no amount of coconut oil or aloe vera will change that.
Spontaneous Decisions
When you hit middle age, it's not just your hair that starts to thin – your patience and impulsiveness will, too. Suddenly, spontaneous trips to the mall or midnight snack cravings become a thing of the past.
Staying Up Late
It would be nice if you stayed up late like when you were younger. But now, after 8 PM hits, you start to feel the physical and mental exhaustion of a long day.
Eating out
You may not realize it at first, but eating out becomes less of a priority as we age. Just think about all that money you'll save!
The Fearless Attitude
Here's an unexpected thing that doesn't show its face until years later – fear. Fear of the unknown, fear of failure, and fear of making mistakes become an unwelcome guest in your life when old age comes knocking.
Keeping Up With Trends
The days of keeping up with the latest trends suddenly seem like a pipe dream – you can't keep up with fashion or tech developments anymore.
A Social Life
Are you ready to say goodbye to your social life? Going out with friends and having meaningful conversations can become a struggle as you age.
Risky Habits
Middle age is the time for self-reflection and self-improvement. You may no longer engage in risky behaviors like smoking or driving too fast.
Having Abs
That six-pack you've been dreaming about? You can kiss that goodbye, too! Middle age means increased body fat, making it nearly impossible to achieve your fitness goals.
Staying Unrestricted In Your Diet
As you age, your body can't handle all the sugar, caffeine, and processed foods like it used to.
Active LoveMaking
You may have heard that sex life improves with age. However, this isn't always the case – many people face lessened libido or decreased satisfaction as they age.
Unlimited Energy
With age comes a loss of energy, and it can be challenging to keep up with daily tasks like you used to.
High Metabolism
We loathe to be the carrier of bad news, but your metabolism also takes a hit as you age. That means weight gain is inevitable.
Unfazed By Stress
Saying goodbye to stress may sound like an impossible dream, but it's true – as we age, we become less resilient and more easily overwhelmed by stressful situations.
Being Tech-Savvy
As you age, you may feel less confident in your tech skills. Suddenly, the latest apps and gadgets need to be more exciting.
Parties and Events
With age comes a decrease in enthusiasm for late-night partying or all-day events – you'll be itching to return home and relax after just a few hours out.
No Worries About Getting Sick
You may feel fit and healthy now, but your chances of developing a severe illness increase dramatically as you age.
Living a Carefree Life
Say goodbye to carefree living! As we age, daily life becomes more complex and demanding – meaning stress levels are likely to rise.
Cartwheels
Remember the days when you did cartwheels just because you could? That ship may have sailed unless you've kept up with your yoga or Pilates. But who needs cartwheels when you can comfortably sit in a chair and still feel young at heart?
A Hangover-Free Existence
Oh, the good old days when you could party all night and still be fresh as a daisy in the morning. Even two glasses of wine can leave you with a hangover until next Tuesday.
Science Reveals the Exact Age When People are at Their Peak of Physical Attractiveness: Are You There Yet?
We have all heard the saying, "age is just a number," but could there be some truth to the idea that certain ages are associated with peak physical attractiveness? According to recent studies, the answer is yes. Scientists have pinpointed the age at which people are considered the most physically attractive, and the results may surprise you.
Science Reveals the Exact Age When People are at Their Peak of Physical Attractiveness: Are You There Yet?
The Ultimate Buying Guide to the Best Luggage Sets (2023)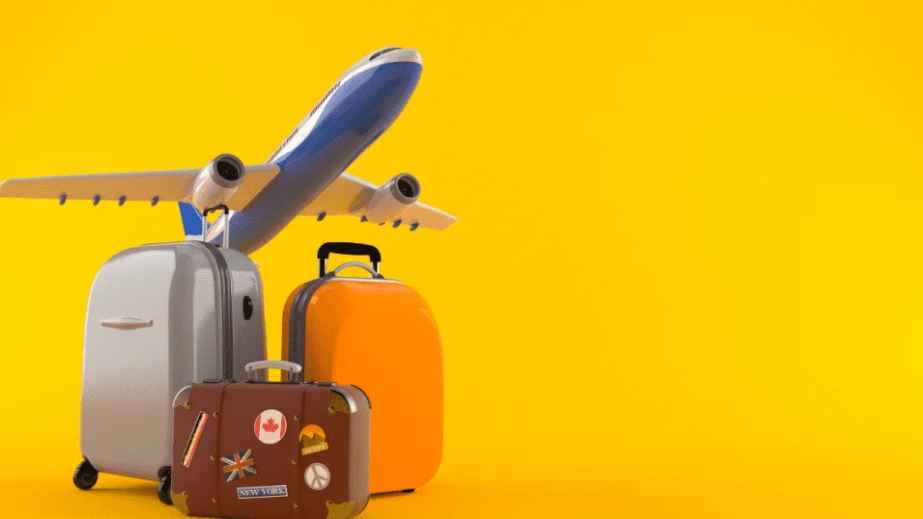 When it comes to choosing the best luggage set to buy, there are a lot of factors you need to consider. For example, what type of traveler are you? How often do you travel? What is your budget? Do you need a hardshell or softshell suitcase?
The Ultimate Buying Guide to the Best Luggage Sets (2023)
RIP: Here are 20 things millennials have killed
Millennials are often blamed for ruining everything from the housing market to traditional print media. But while some of these accusations may be exaggerated, there's no denying that this generation has profoundly impacted the world.
RIP: Here are 20 things millennials have killed
10 Things People Begin To Love More and More as They Grow Older
My dear friend, age is not just about creaky joints, reading glasses, and hard-to-ignore gray hairs. Far from it! As the years add up, they also bring along a newfound appreciation for the finer things in life, the ones we often overlooked in our youth, buried under the hustle and chaos of ticking to-do lists.
10 Things People Begin To Love More and More as They Grow Older
13 Things That Make You Look Older Than You Really Are
Welcome to the "fountain of youth" disguised as a handy guide! We're about to explore the 13 seemingly innocent habits that sneakily add years to your visage. Brace yourselves because some revelations might be as shocking as realizing those "laugh lines" aren't from laughing.