You've come to the right place if you're in the market for a dose of immortality – or at least a solid shot at blowing out a hefty stack of birthday candles. Want to clock in more hours in this beautiful journey called life? Then ditch these 20 habits faster than a hot potato.
Don't Ditch the Sunscreen
If longevity is on your wish list, consider sunscreen a perennial item in your skincare routine. Let's face it: the sun is not playing favorites; its ultraviolet rays do the cha-cha on your skin, even on cloudy days. These UV rays, like uninvited guests at your party, cause sunburn and premature aging – and amplify the risk of skin cancer. So, if you dream of a long life with radiant skin, don't ditch the sunscreen, folks. Apply it even when indoors because UV rays are the real party crashers; they can penetrate your windows, too!
Don't Binge-Eat
In the grand buffet of life, binge eating is a no-no if your aim is the longevity jackpot. Sure, diving headfirst into a mountain of comfort food after a rough day is tempting, but remember, your body isn't a trash compactor. Consuming large amounts of food in a short period doesn't just strain your waistband; it puts immense stress on your digestive system and can spike your blood sugar and cholesterol levels. So, next time you're tempted to binge, try pacing yourself. Your body will thank you.
Don't Ignore Your Mental Health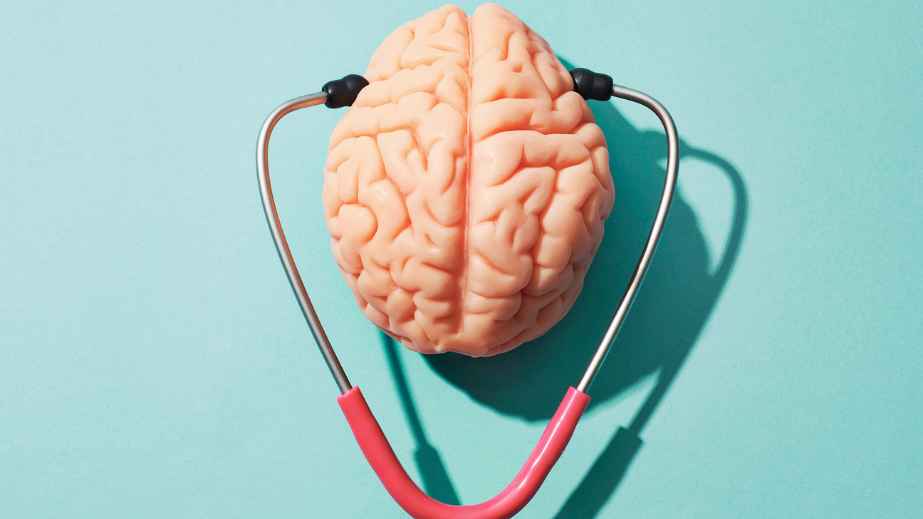 While physical health constantly takes the spotlight, mental health lurks backstage, waiting for its cue. Don't snub it! Neglecting your mental health is like ignoring your car's engine light – things might chug along fine… until they don't. Chronic stress, depression, and anxiety aren't just bad moods; they're serious health conditions that can shorten your lifespan. So, beware of brain drain, folks! Make time for relaxation, keep close ties with your loved ones, and don't hesitate to seek professional help when necessary.  
Don't Stack up on Pain Pills
Sure, popping a pain pill seems like the quickest fix when you're in discomfort, but let's not turn that into a Netflix binge with extra popcorn. Overconsumption of pain medication, especially nonprescription ones, does more harm than good. They may silence your throbbing headache temporarily, but they also come with baggage – a potential increase in heart disease, liver damage, and a weakened immune system, to name a few. So the next time you're in pain, maybe opt for some R&R or a good old-fashioned ice pack instead.
Don't Live to Work
Ticking away hours like a workaholic time bomb? Well, it's time to defuse that ticking time bomb. Consistently clocking in those overtime hours can lead to chronic stress, heart disease, and a life that's as bland as unseasoned tofu. Remember, a balanced life is not a myth. It's a reality you can achieve by setting clear boundaries between work and personal life. So switch off that laptop, step away from your desk, and enjoy the non-virtual world. After all, those emails won't remember you on your 90th birthday, but your loved ones will!
Don't
Stress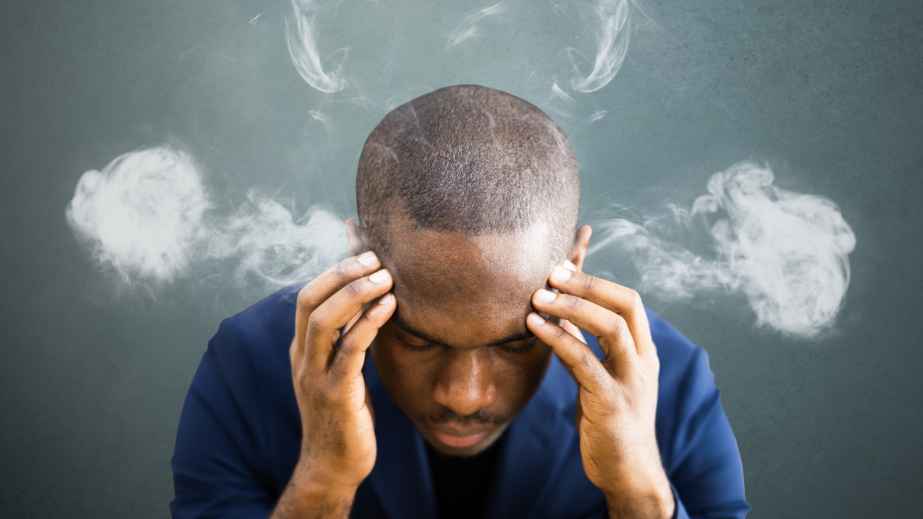 This covert monster can silently chip away at your lifespan, leaving you none the wiser. Stress, my friends, operates like a termite, gnawing at your health from the inside out. High blood pressure, heart disease, obesity, and many other ailments are all part of its dastardly plan. So, how do we conquer this foe? Start by marinating in the moment, practicing mindfulness, and embracing meditation. And remember, a good belly laugh is your secret weapon against the stress gremlin!
Don't
Smoke
Lighting up that cigarette may seem like a way to extinguish your stress, but before you strike that match, consider this: puffing away your worries also means puffing away years of your life. It's no secret that smoking is a one-way ticket to various health issues, such as lung cancer, heart disease, and stroke. So, pause and think next time you reach for that pack of smokes. Is that temporary relief worth the permanent damage to your health? Spoiler alert: It's not.
Don't Eat Junk 
Consuming excess processed foods, sugars, and unhealthy fats can lead to obesity, heart disease, diabetes, and other unsavory conditions you'd rather not RSVP to. It's like painting a target on your back for chronic illnesses. Don't fall for the tantalizing sirens of junk food. Instead, opt for a balanced diet full of fruits, vegetables, lean proteins, and whole grains.
Your body will thank you with a longer, healthier life. Now, who wouldn't want that?
Don't Be a People Pleaser
Resist the charm of being a people-pleaser! While it might feel like you're bankrolling good karma – constantly rushing to everybody's aid, bending over backward to keep everyone happy – it's a detrimental habit to your longevity. When you live your life on other people's terms, it's stress galore. It's time to strip off the superhero cape, set some boundaries, and embrace the art of saying 'no.' Longevity loves those who love themselves; remember that.
Don't Avoid Your Doctor
No news is good news, right? Wrong! Regular check-ups are our preventative traffic reports, helping us spot those health gremlins before they evolve into real monsters. They're like our personal, internal weather forecasts, hinting at those upcoming storms brewing quietly inside us. So, next time you think about pulling a disappearing act on your doctor, remember that the magic trick you're performing might make your lifespan disappear!
Don't Drink Too Much Alcohol
Much like that boisterous friend who doesn't know when to call it a night, too much alcohol can overstay its welcome in our lives, bringing a slew of unwanted health consequences. Regularly exceeding moderate drinking guidelines – one drink a day for women and up to two for men – can be like playing a dangerous game of roulette with your longevity. It puts you at a higher risk of liver disease, heart problems, and certain types of cancer. So, the next time your glass seems to be perpetually refilling itself, remember it's not just a hangover you might be signing up for.
Don't Expose Yourself to Toxins
From the air we breathe to the food we eat, they're everywhere, acting all innocent while plotting our downfall. But here's the kicker: you can be in control! Reduce your exposure by opting for organic foods, using natural personal care products, and saying a big 'no thank you' to smoking. It may seem like a hassle now, but your body will thank you in the long run. Remember, every small step towards a toxin-free lifestyle is a giant leap towards longevity.
Don't Forget to Hydrate
Water might not have the same sizzle as a triple-shot espresso or the refreshing tang of a soda, but in the race for a long, healthy life, it's your best friend. Dehydration causes nasty headaches and fatigue – and even speeds up aging (wrinkles, anyone?). So, don't be a hydration hater! Even if you're not thirsty, habitually sipping water throughout the day. Your body, glowing skin, and future self will thank you!
Don't Live a Sedentary Life
Why? Because it's like signing a contract for an early expiration date! A sedentary lifestyle is a notorious catalyst for a plethora of health complications. From obesity, hypertension, and heart disease to the onset of type 2 diabetes, it's a Pandora's box of troubles you don't want to open.
And let's not even get started on the back pain from all that sitting. So, if you're hoping to add a few more ticks to your life's timeline, it's time to say sayonara to sedentary habits. Stand up, stretch out, and let's get moving!
Don't Play Hide-And-Seek With Your Meals.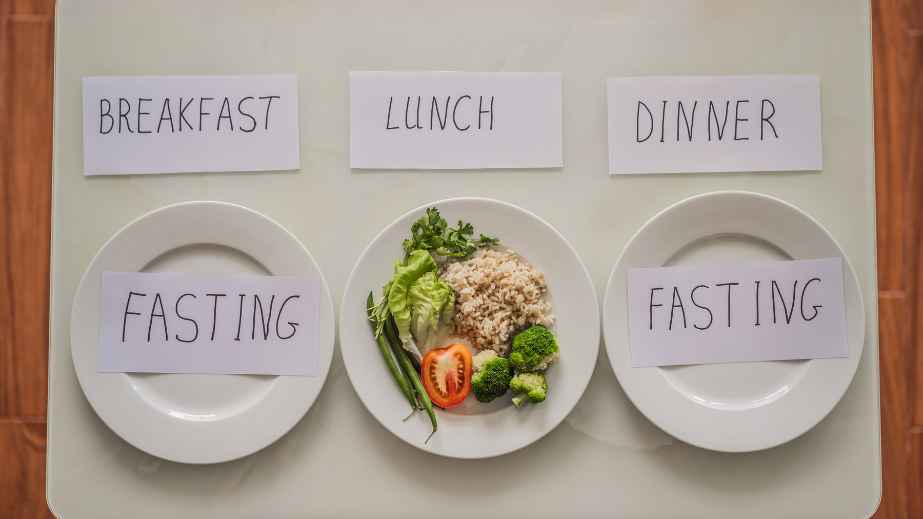 Skipping meals might seem like a quick shortcut to losing weight, but hold onto your forks because it's a one-way ticket to Health Troublesville. When you skip meals, your body shifts into survival mode, slowing your metabolism as it hoards precious calories for later use. This is your body's ancient defense against starvation, but in the modern world, it's storing fat. Moreover, it can lead to overeating when you finally do eat because, by that point, you're likely to be as ravenous as a bear after hibernation.
Don't Hold Grudges
Holding a grudge is a lose-lose situation that can ruin your emotional well-being and even shorten your lifespan. Studies suggest that people who harbor resentment have higher blood pressure and heart rates, and increased rates of heart disease and stroke. So, next time someone cuts you off in traffic, remember: it's not worth the extra stress on your body and mind.
Don't Skimp on Sleep
Oh, you night owls out there, let's get this straight: burning the midnight oil might score you points with your boss, but it's a big no-no if you want to stick around for the long haul. Sleep is not a luxury—it's a necessity! Skimping on sleep is like refusing to water a thirsty plant; eventually, things start to wilt.
Those precious hours of rest are when your body does most of its repair work—muscle growth, tissue regeneration, and releasing hormones that regulate growth and appetite. So, tuck yourself in and get those solid 7-9 hours.
Don't Be Ruled by Fear (Or Denial)
Whether it's an unhealthy habit you're dismissing with a wave of the hand or a health scare you're shoving under the proverbial rug, letting fear or denial take the wheel is a great way to speed up your body's internal clock. Ignoring problems doesn't make them disappear; it merely gives them time to fester and grow. So embrace the courage to face your fears and confront your issues. After all, nobody got extra life points for winning a game of 'Denial.'
Don't

Ignore the Books on the Shelf.
Ah, those dusty books on the shelf, silently judging us from their lofty perch. Have you ever thought about the wealth of wisdom, the fount of knowledge, the trove of tales they contain? Ignoring them may be shaving off a few years from your life. According to a study from Yale University, book readers live an average of two years longer than non-readers. No, it's not magic. It's about the mental stimulation they provide – like a gym workout for your brain. So, don't just dust the surface next time you see your bookshelf. Dive into the pages.
Don't Spend Your Money All at Once.
Regarding your hard-earned cash, it can be tempting to blow it all on the latest gadgets, gourmet meals, or that designer dress you've been eyeing. However, spending your money all at once is like sprinting at the start of a marathon – you'll burn out quickly and regret it.
Think of your finances as a long, winding river – a steady flow will get you further than a sudden rush. So, take a leaf out of the frugal living book. Remember, it's not about making drastic cuts but mastering the art of conscious spending.
Don't Sweeten With Sugar.
Sugar, especially the processed kind, is an undercover villain in the story of your health. Sure, it makes your coffee taste like a sugary delight and your cookies taste like a little piece of heaven, but behind that sweet facade lies the hard truth – it contributes to weight gain, hikes up your risk of heart disease, and let's not forget the infamous sugar crash.
So next time, try swapping out the white crystals for healthier alternatives like honey or stevia.
10 Obvious Things That Signal That You Have No Life!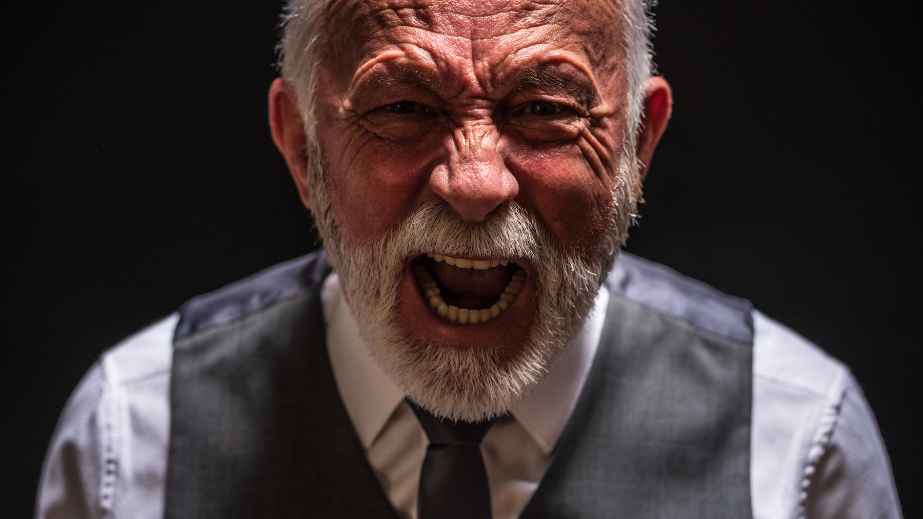 A popular online forum recently asked, "What screams 'I have no life'?" It gave members a chance to sound off about things they can't stand in other people — and, sometimes, a chance to admit that their own habits and hobbies mean they have no life. Are you on the I-have-no-life list, too? Here are some of the signs, according to forum users.
10 Obvious Things That Signal That You Have No Life!
The Ultimate Guide to the Best Luggage Sets in 2023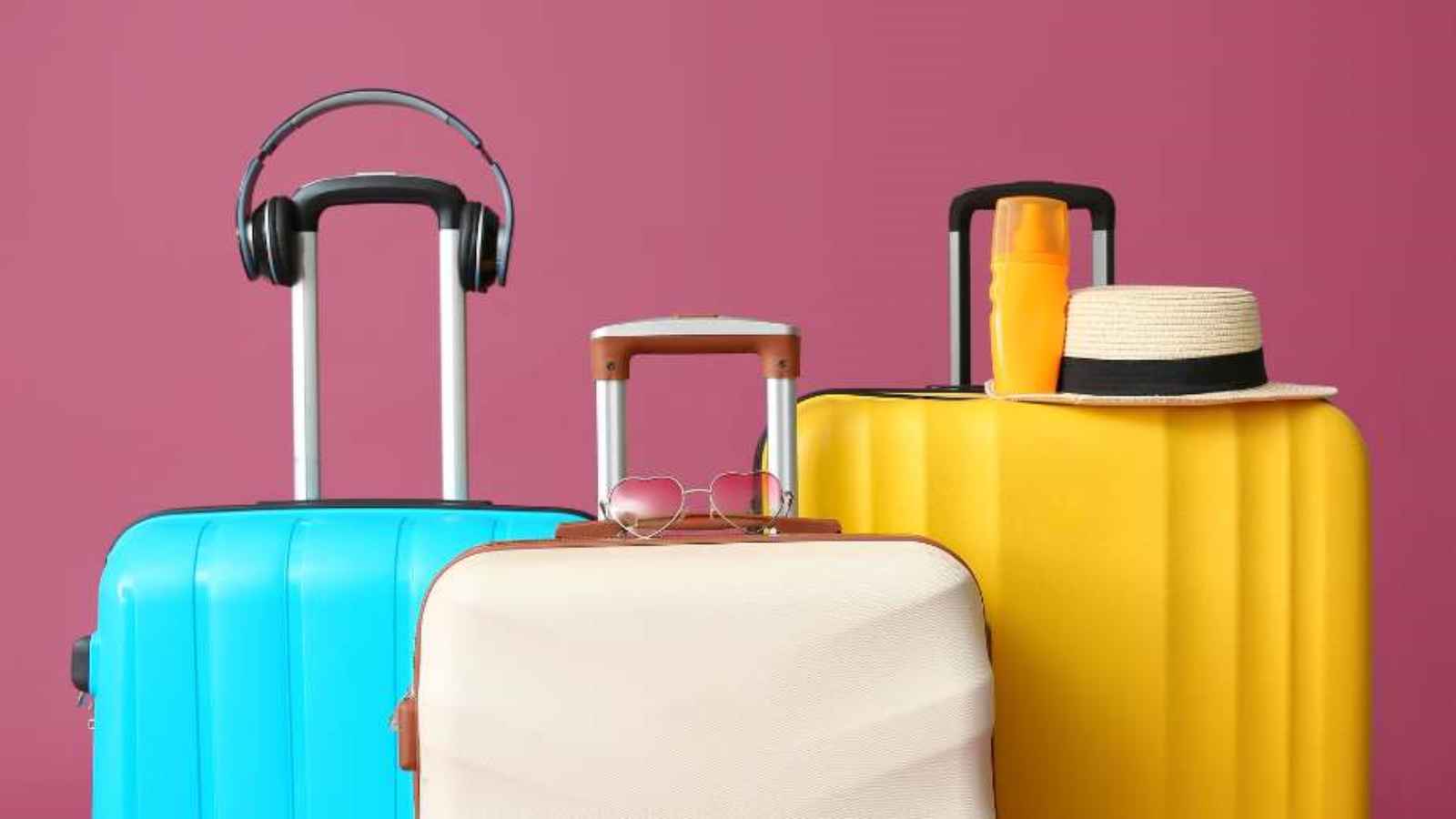 When it comes to choosing the best luggage set to buy, there are a lot of factors you need to consider. For example, what type of traveler are you? How often do you travel? What is your budget? Do you need a hardshell or softshell suitcase? These are just some of the questions you must ask yourself before purchasing the best luggage sets. In this ultimate guide, we will help make the process a little bit easier for you.
The Ultimate Guide to the Best Luggage Sets in 2023
10 Harshest Truths You MUST Embrace for a Fulfilling Life
Have you ever felt like life is passing you by? No matter how hard you try, it's impossible to get ahead and achieve the success that will make your life fulfilling.
10 Harshest Truths You MUST Embrace for a Fulfilling Life
15 Things I Stopped Buying to Live a More Simple and Sustainable Life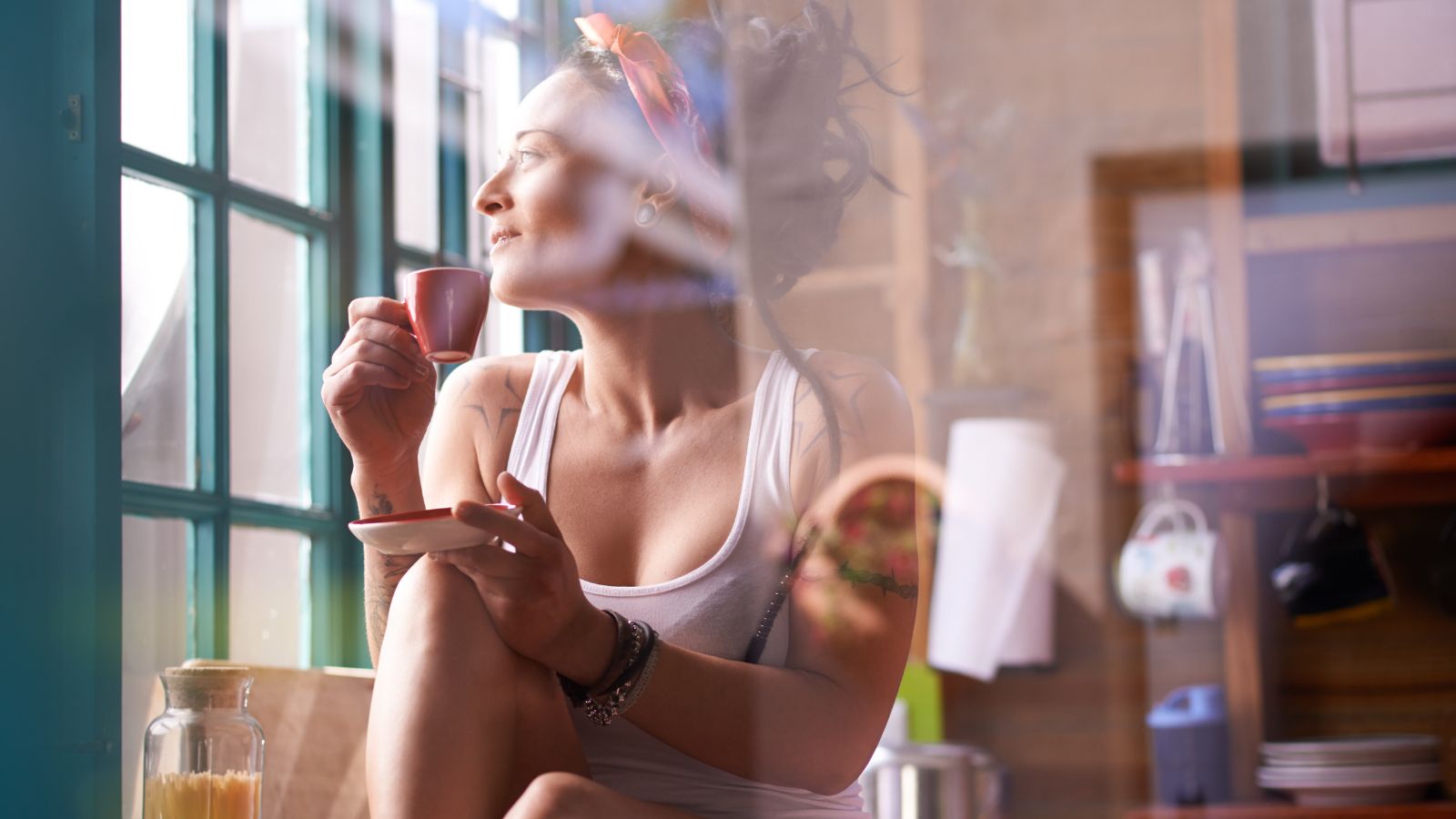 15 Things I Stopped Buying to Live a More Simple and Sustainable Life
20 Brutal Truths About Life No One Wants to Admit
Life can be difficult, and oftentimes it feels like there is no way out of the challenges we face. But, when we choose to look at life from a different perspective, we can find ways to cope with any situation.