Do you dread going to work every morning? Do you feel like your job is slowly killing your soul? Are you constantly exhausted and overwhelmed by the demands of your job? If so, it might be time to consider quitting.
It's normal for all of us to have days (or even weeks) when we don't feel motivated or passionate about our jobs. But if this feeling lingers for months on end, it could signal that something needs to change.
You No Longer Smile at Work
One of the warning signs that it's time to quit your job is when you no longer smile at work. If you used to be a happy, cheerful person who enjoyed going into the office each day but now find yourself dreading it, then this could be a sign that something needs to change.
Your lack of enthusiasm and joy can have a negative impact on your performance as well as on those around you. It may also indicate that deeper issues with your job or work environment need to be addressed before they become more serious problems. Taking action now can help ensure you don't feel miserable in the long run.
Also read: Discover 12 Things Highly Productive People NEVER Do
Your Gut Says Otherwise
Sometimes, your gut can be a better judge of whether or not it's time to quit your job than any amount of research or advice. It may be time to move on if you're feeling unhappy and unfulfilled in your current job.
Your gut is telling you that something isn't right, and it might be time for a change. You could have an inkling that this isn't the right fit for you anymore, even if everything else looks good on paper. Maybe you're starting to dread coming to work each day or find yourself counting down the hours until the weekend begins again.
You've Got Something Better Planned
If you've got something better planned—perhaps a new career or starting a business of your own—don't let fear hold you back from making the leap. Sure, there will be risks involved and some uncertainty about the future, but if it feels right for you, then take a chance and make it happen.
You'll never know how far your potential can take you unless you give yourself permission to explore what else is out there. So go ahead: dream big and chase after your ambitions!
Mondays Are Your Least Favorite Day of the Week
Do you dread the start of each week, knowing that Monday is just around the corner? If so, it may be time to take a hard look at your current job. Mondays can be a sign that something isn't right—you're unhappy or fulfilled in what you do.
After all, if you had a job that made you feel proud and excited about work, then Monday would likely be one of your favorite days! So if Mondays bring dread instead of enthusiasm for the upcoming work week, it could mean it's time to make some changes.
You Daydream a Lot
Daydreaming is often seen as a sign that you're not engaged in your work, when you find yourself frequently zoning out and thinking about other things while at your job, it could be an indication that you're not interested in or motivated by what you're doing.
Constant daydreaming can also lead to decreased productivity since it takes focus away from the task at hand. It may seem like harmless fun, but if done too often, it can seriously affect your career. If this is something that applies to you, it might be time to reevaluate whether or not the job is right for you.
You Constantly Disagree With Coworkers
If you constantly disagree with your coworkers, it could be a sign that it's time to quit your job. Disagreements can lead to unhealthy tension in the workplace and, if left unchecked, could even create an unbearable work environment. If you find yourself consistently butting heads with colleagues over small matters or big issues alike, it may be time for you to move on and find a job where you feel more comfortable and productive.
It's important to remember that disagreements are normal in any workplace; however, when they start interfering with your ability to do your job properly or making it difficult for others around you to do theirs, then maybe it's time for a change of scenery.
You Have an Unhealthy Obsession With Checking Your Email
Email obsession is a common problem for those who are secretly miserable in their job. You may find yourself checking your email constantly throughout the day, even when you're not supposed to.
You might be so focused on what's in your inbox that it takes away from other important tasks and makes you more stressed and overwhelmed. If this sounds familiar, it might be a sign that you're secretly unhappy with your job and should consider looking for another one.
You've Got a Wandering Eye
This can happen when the tasks at hand become too repetitive and mundane or if there's been a lack of growth opportunities. Whatever the case may be, having a wandering eye means you're not content with what you have, and this should serve as an indication that it's time for something new.
If your current job isn't helping to develop your skillset in any way, then it might be time to start looking elsewhere. Even if it takes some effort to make the switch, taking action now will pay off in the long run by providing more fulfilling work experiences down the road.
Time Isn't on Your Side
The signs of unhappiness can be subtle, but they become increasingly difficult to ignore over time. If you're feeling overwhelmed, uninspired, or just plain stuck in a job that doesn't suit you, now is the time to start looking for something new. It might take some courage and effort, but ultimately, it will be worth it for your mental health and long-term success.
You might like: 20 Transcription Jobs From Home That Pay Well
You Feel Like an Outcast
Do you feel like an outcast at work? This could be a sign that it's time to move on. If your colleagues don't seem interested in getting to know you, or if they constantly exclude you from conversations and meetings, this could be a sign that it's time for a change of scenery.
Feeling like an outsider can have serious implications for your mental health and well-being, so if this is the case for you, consider seeking out new opportunities where you will feel more included and valued.
You Have No Time for Yourself
Do you feel like your job is taking over your life? If so, it might be time to take a step back and reevaluate the situation. One of the biggest signs that it's time to quit your job is if you have no time for yourself. Not only does this mean that you don't have enough free hours in the day to do something enjoyable, but it can also lead to burnout and other mental health issues.
If you find yourself constantly running from one task to another with no end in sight, then it's probably time for a change. It may sound daunting at first, but having more control over how much time you spend working will help improve both your physical and mental well-being in the long run.
You've Entered a Spiral of Negativity
When you're feeling unmotivated and unfulfilled at work, it can be easy to slip into a spiral of negativity. You may find yourself ruminating on the negative aspects of your job, such as the lack of recognition or advancement opportunities. This type of thinking can become a self-fulfilling prophecy, where your focus on the bad things makes them seem even worse than they actually are.
As you continue down this path, it becomes harder and harder to make decisions that will help improve your situation. If you feel like you've entered a spiral of negativity in regards to your career, it may be time to consider making some changes before it gets any worse.
Your Boss Needs an Exorcism
Unfortunately, having a bad boss can make work life unbearable and lead to severe stress and anxiety. If your boss exhibits behavior that goes beyond normal workplace dynamics—such as extreme outbursts of anger or rage, constant criticism or micromanagement, and unrealistic expectations—it may be time for an exit!
Before taking this drastic step, though, try talking with them directly about their behavior to see if they are willing to change. If not, then it may be best to find another job where you can thrive without fear of further demonization from the person in charge.
You're Noticing Physical Changes Because of the Stress
When you're stressed because of your job, it can take a physical toll on your body. You may start to experience headaches, stomachaches, and other physical symptoms that are the result of stress. If you find yourself feeling increasingly tense or anxious throughout the day, this could be a sign that something is wrong with your current work situation.
It's important to pay attention to these warning signs and make sure they don't become more severe as time goes on. Take action now before it affects your overall health and well-being.
You're Not "You" Anymore
Are you no longer the same person that you used to be? Does it seem like your job is slowly draining away your enthusiasm and motivation for life in general? If so, then it may be time to consider quitting.
It's not always easy to recognize when we've become a different version of ourselves, but there are several warning signs that can indicate when our work environment has taken its toll on us.
You're Concerned About the Financial Stability of Your Company
If you're concerned about the financial stability of your company, it can be a warning sign that it might not be the right place for you. It is important to assess whether or not the organization has enough resources and capital to sustain its operations and grow in the future.
If there are signs that this may not be true, such as layoffs, budget cuts, or hiring freezes, then these could all point to potential instability within the company.
You Feel Stuck
Do you feel like you're stuck in your job and can't move forward? Are deadlines, workloads, and stress levels making it impossible for you to enjoy life outside of work? You may be feeling trapped in a career that isn't fulfilling or meaningful. If this is the case, then it might be time to start looking for a new job.
Feeling stuck at work could mean that there are no more growth opportunities available in your current role or that the environment has become toxic due to negative colleagues who drain your energy. It could also indicate that it's time to find something different because what used to excite you about the job no longer does. Whatever the reason may be, if you feel constantly frustrated and unfulfilled by your current position, then it's likely time for a change.
Your Job Is So Routine
Do you feel like your job is so routine that it's starting to take a toll on your mental health? If so, you're not alone. Many people find themselves in jobs where they are doing the same tasks over and over again with little variety or challenge.
This can lead to feelings of boredom, apathy, and even depression if left unchecked. The good news is that there are ways to break out of this cycle and start feeling more fulfilled at work.
You Have Absolutely No Interest in the Work You're Doing
If you find yourself completely disinterested in the work that you're doing, it may be time to consider quitting your job. When we're fulfilled by our job, our attitude towards work changes. We wake up with a sense of purpose and look forward to starting the day.
But if you dread going into work every morning or feel like nothing is worth doing anymore, then it's time for a change. You should never feel stuck in a rut when there are so many opportunities out there waiting for you! So if your current job isn't satisfying your needs or helping you reach your goals, take action today and start looking for something new that will give you the motivation and enthusiasm to keep pushing forward!
You Dread Going to Work in the Morning
If you are dreading going to work in the morning, it may be a sign that something is wrong. It could mean that you don't enjoy your job or feel like it is not a good fit for you. It could also mean that there is an issue with your workplace environment or culture that has become toxic.
Whatever the reason, feeling anxious about going to work should not be ignored and can be an indication of bigger underlying issues that need to be addressed before they get worse.
The Highest Paying Jobs Without a Degree To Start Earning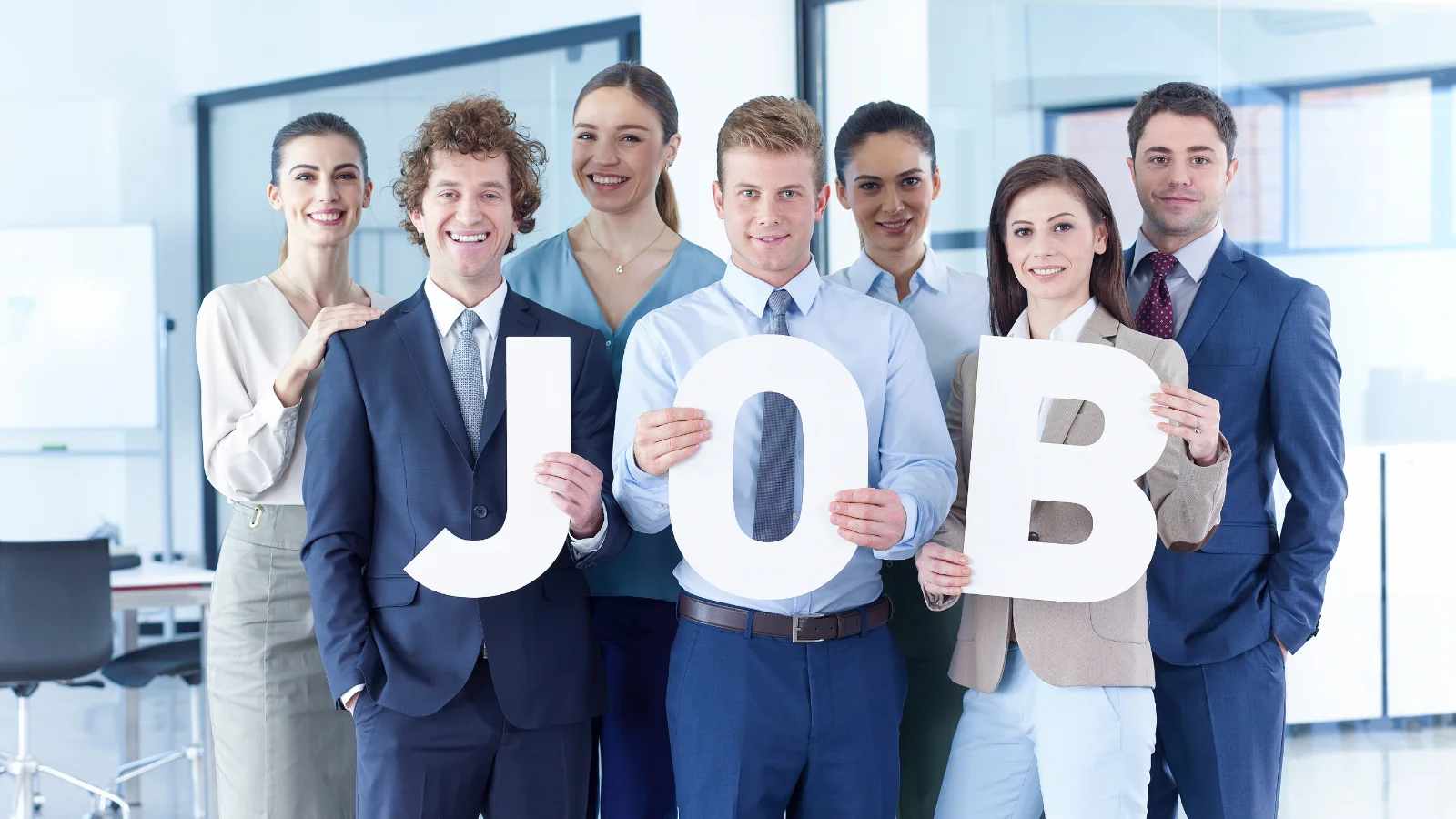 You're very mistaken if you think you need a college degree from an ivy league university to make the big bucks. Plenty of jobs pay well and require no degree whatsoever.
The Highest Paying Jobs Without a Degree To Start Earning
53 Side Jobs at Home to Make Extra Cash
With the rise of technology and digital businesses, the opportunity to earn income from home is growing- whether you already work full-time, work from home, stay at home, or are a student. These are side jobs at home you can start today to help bring in extra cash.
53 Side Jobs at Home to Make Extra Cash
Stay-At-Home Jobs For Moms
We put together a list of legitimate stay-at-home jobs for moms that should fit varying needs, flexibility, and lifestyles. These home-based jobs need little to no experience and can be done on a part-time or flexible basis.
30 Jobs Projected to Grow the Most in the Next Decade
Stacker compiled a list of 30 jobs expected to grow the most by 2028, using the U.S. Bureau of Labor Statistics Employment Projections data. Jobs are ranked by projected percent changes to employment between 2018 and 2028 projected employment percent change, and ties are broken by the overall projected 2028 employment.
30 Jobs Projected to Grow the Most in the Next Decade
15 Best Odd Job Apps That Pay Up to $400 a Day
We compiled a list of the best apps for you if you are looking for odd jobs that you can sign up for from the comfort of your home while on your smartphone. Many of these odd job apps, are great jobs for teenagers.
15 Best Odd Job Apps That Pay Up to $400 a Day