Relationships, much like the spiciest of curries, can be intoxicatingly enticing but also have the potential to leave you curled up in a ball, questioning your life choices. Prepare yourself for an insightful exploration of the often-overlooked aspects of relationships.
Get ready for the enigmatic and occasionally challenging realm of love, and discover the 15 ways a relationship can hurt your mental health. Remember, being aware is the initial stride toward prevention, and as the saying goes, "forewarned is forearmed."
Emotional Dependence
This is when someone relies heavily on their partner for emotional support. Feelings of helplessness and despair can often arise when one finds themselves alone.
Lack of Identity
If one loses their identity in a relationship and ultimately morphs into their partner, it can lead to feelings of emptiness and lowered self-esteem.
Neglecting Friends and Family
Relationships that consume all of one's time can lead to isolation from other meaningful relationships and loneliness.
Gaslighting
A form of emotional abuse where the abuser manipulates situations to make the victim question their sanity. It's a severe hit to mental health.
Verbal and Physical Abuse
Abuse of any form can cause severe damage to one's mental health, leading to anxiety, depression, and even PTSD.
Lack of Support
When a partner lacks support, it can trigger feelings of inadequacy and amplify stress levels.
Infidelity
Being cheated on can lead to feelings of betrayal, lowered self-esteem, and trust issues in future relationships.
Financial Stress
Dollar signs dancing in your head? Well, that's not the waltz you want to be a part of! Financial stress in a relationship can be a real party pooper. It's like a pesky third wheel that makes a surprise appearance on your cozy dinner date. Money woes can lead to heated arguments, guilt trips, and a nasty blame game.
Forget about the butterflies in the stomach; financial stress can lead to sleepless nights and anxiety.
Unresolved Arguments
Unresolved arguments can hurt mental health, causing ongoing stress and discomfort. Whether it's a debate about pineapple on pizza or more severe relationship disputes, these unresolved issues can fester and linger. It's essential to address and resolve conflicts to maintain emotional well-being.
Feeling Trapped
Relationships should be like comfortable turtlenecks, not straitjackets. Feeling trapped can harm your mental health and strip away your freedom. It invites stress and anxiety, eating away at self-esteem. Everyone deserves the freedom to make choices and move freely. Avoid a love life that feels like an endless lockdown.
Lack of Communication
Lack of communication is like reading a book with half the pages missing. You're left guessing, filling in the blanks with your narratives, often far from reality. Misinterpretations and assumptions become the order of the day, leading to unnecessary stress and emotional turmoil.
When conversations become as rare as a blue moon, your relationship isn't just on mute; it's on the fast track to becoming a mental health hazard.
Toxic Positivity
This is when a partner dismisses negative emotions and insists on an unrealistic level of positivity, which can feel invalidating and lead to suppressed emotions.
Chronic Illness
When your partner consistently falls ill and the responsibility of caregiving lands on your shoulders, it can result in caregiver burnout—a state of physical, emotional, and mental exhaustion.
Jealousy
Shakespeare warned us, "O beware, my lord, of jealousy; It is the green-eyed monster which doth mock the meat it feeds on." Constant self-doubt and comparison can negatively impact our mental health, eroding our well-being and leaving us feeling drained and inadequate.
Controlling Behavior
Experiencing controlling behavior from a partner can have a detrimental impact on one's self-esteem and create feelings of oppression.
Maintaining sound mental health in a relationship requires mindfulness, open communication, and respecting personal boundaries.
20 Relationship Red Flags That Scream "Game Over"
We've all been there: the relationship's honeymoon phase is over, and suddenly, we're not looking at our partner through rose-colored glasses anymore. The quirks we once found endearing are now just plain irritating. But how do you know when it's time to call it quits? Here are the 20 relationship red flags that scream "Game Over."
20 Relationship Red Flags That Scream "Game Over"
7 Best Pet Gates of 2023 That Pass The Security Checklist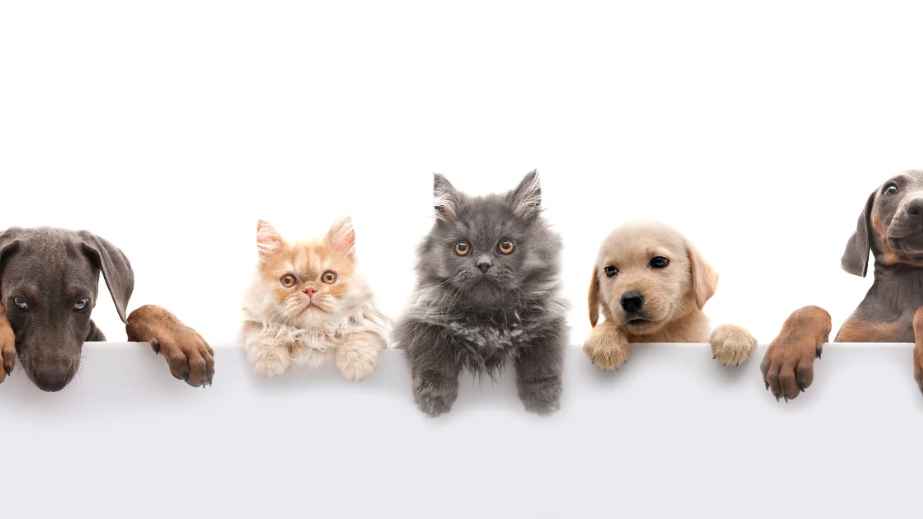 Dogs and cats are part of the family. And like any other family member, we want to ensure they are safe and secure.
7 Best Pet Gates of 2023 That Pass The Security Checklist
15 Toughest Challenges of Being Single, as Revealed by Men. Can You Relate?
Welcome, solo warriors! Being single can sometimes feel like you're part of a unique club—one where the membership perks include complete control of the TV remote and an unapologetic love for takeout dinners—and the challenges involve fending off well-meaning relatives and their constant queries about your love life.
15 Toughest Challenges of Being Single, as Revealed by Men. Can You Relate?
17 Seemingly Innocent Secrets You Should Never Reveal to Your Wife
Welcome, gentlemen! You've just stumbled upon the treasure map to a successful marital life. We're not suggesting you turn into an international man of mystery, but some secrets, from innocent to downright absurd, are better left unsaid. After all, what's a relationship without a pinch of suspense to keep things spicy?
17 Seemingly Innocent Secrets You Should Never Reveal to Your Wife
The 20 Relationship Red Flags Men Simply Can't Stand
Ladies, gather around! It's high time we got knee-deep into the secret minefield of men's relationship red flags. Yes, you heard right. Men have their own set of red flags, and they're waving them high and proud just like we do. This isn't about blame or stereotypes but a little insider info from the other side of the dating fence.