American teenagers are often dismissed as lazy and apathetic about the world around them. However, that couldn't be further from the truth. This country's youth have always been at the forefront of social change, and today's teens are no exception. From environmental activism to political organizing to community service projects, American teens are committed to making a difference in their communities and beyond.
Here is a list of 30 inspiring ways that American teens are changing the world for the better. From reducing plastic waste to helping those facing homelessness, these young activists prove that age doesn't determine impact; anyone can take action and make an impact!
Climate Activism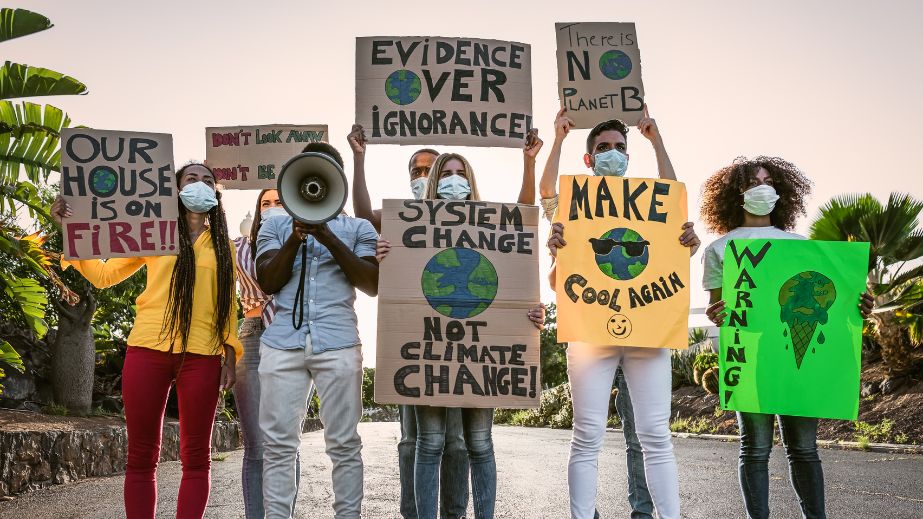 Climate activism is a growing trend among American teens, as they recognize the importance of protecting and preserving our planet. Teens organize marches and rallies, raise awareness through social media, and push for more sustainable lifestyle choices.
From reducing plastic waste to advocating for clean energy sources, these young activists lead the charge in environmental justice and inspire others to take action. With so many ways to make a difference, it's clear that American teens are changing the world. Greta Thunberg and other teenagers are at the forefront of the battle against climate change. They are spreading awareness and calling on governments and corporations to take action.
Gun Control Advocacy
American teens are advocating for tougher gun control laws, with many protesting on the streets and on social media. This is a vital issue that affects all of us, and young people are leading the charge in making their voices heard.
With teenagers like Emma González making headlines for their passionate speeches on gun reform, it's clear that these young people have the potential to make real change.
Mental Health Awareness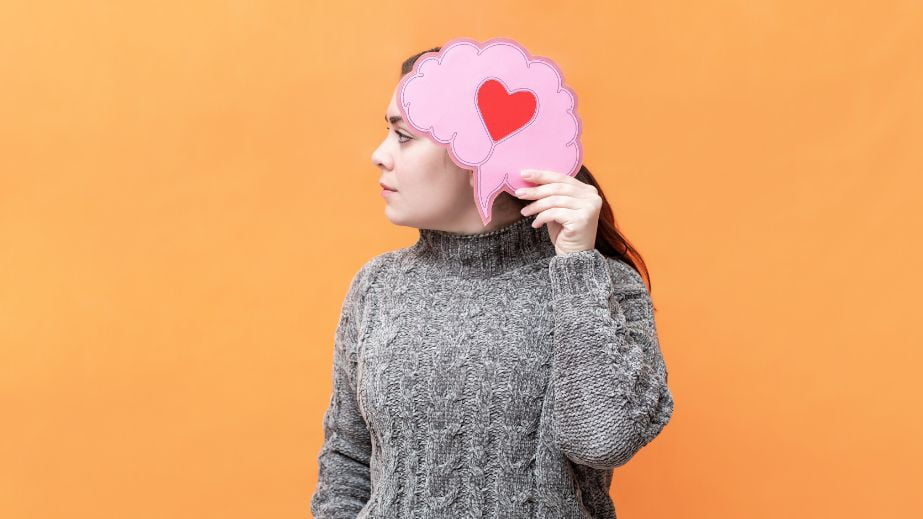 Mental health is an important issue in today's society, and it can have a major impact on how teens function in their daily lives. It is essential that teens are educated on mental health issues so they can recognize the signs and symptoms and know when to seek help.
Raising awareness of mental health among teenagers is key, as it allows them to understand the struggles some people may face and how they can make a difference in someone's life.
LGBTQ+ Rights Advocacy
LGBTQ+ rights advocacy is important to American teens' work to change the world. Many young people are committed to creating a more inclusive and equitable society for all members of the LGBTQ+ community.
This can include speaking out against discrimination and bigotry, working with organizations to promote awareness and understanding, or raising funds for initiatives that will help protect and advance equality. With their passion and resilience, American teens make a real difference in fighting for LGBTQ+ rights.
Social Justice Activism
Social justice activism has become a major part of American teen culture, with many teens taking up the mantle and fighting for the causes they believe in.
From organizing protests to creating petitions and launching social media campaigns, these teens use their voices to create change. From advocating for Black Lives Matter to combating climate change, American teens are impacting the world around them every day.
Youth-Led Nonprofits
American teens are making a real impact on the world through their leadership of nonprofits. With the help of youth-led nonprofits, teenagers are using their creativity and passion to tackle global issues such as poverty, gender inequality, and climate change.
These young people are proving that anyone can make a positive difference in the world, regardless of age or experience. Through their tireless work, these teens bring hope to communities worldwide and inspire other young people to join them in making a difference.
Education Reform
American teens are playing an important role in the fight for education reform. With more access to technology and information than ever, young people across the country advocate for better educational opportunities in their communities.
From creating programs that provide free textbooks and supplies to leading campaigns for equitable school funding, teens are at the forefront of this movement and making real changes that will have lasting effects. Teenagers are raising their voices to call for betterment in the education system. They are bringing up concerns such as standardized testing, equal allocation of funds, and curriculum reformation.
Youth Voting Initiatives
American teens are taking action to increase youth voting initiatives. Across the country, young people are leading the charge in getting out the vote by organizing voter registration drives, training poll workers, and launching online campaigns to raise awareness of their cause.
Teenagers also use their creativity and energy to create resources that make it easier for other young people to cast ballots on election day. They are proving that when it comes to making a difference in our communities, age doesn't matter.
Homelessness Advocacy
American teens are making strides in advocating for the homeless. From organizing volunteer events to raising funds for shelters to speaking at rallies and getting involved in local politics, young people are using their voices to make sure that those who have been left behind by society are not forgotten.
They recognize that homelessness is an issue that affects everyone, and they are working hard to ensure that the homeless members of our communities receive the help they need and deserve.
Environmental Conservation
American teens are leading the way when it comes to environmental conservation. From organizing beach clean-ups to advocating for the protection of endangered species, teens around the country are taking action and inspiring others to do their part in protecting our planet.
They recognize that our environment is not something we can take for granted and are determined to create a sustainable future for future generations.
Youth Empowerment Programs
Youth empowerment programs are important in fostering the emergence of powerful, independent young people. These programs can help teens develop essential life skills, such as communication, problem-solving, and decision-making, necessary to become successful adults.
By inspiring them and giving them the confidence to take on leadership roles in their communities, these programs can empower teens to make a difference in the world around them. Furthermore, they provide invaluable opportunities for teens to make meaningful connections with peers and mentors while gaining valuable experience that will benefit them for many years to come.
Online Activism
In recent years, online activism has become increasingly popular among American teens. Social media platforms have allowed teenagers to create movements and express their opinions on various topics.
From global warming to gun control, young people are using the power of the internet to spread awareness about issues that matter most to them. Through online petitions, crowdfunding campaigns, and social media campaigns, teens can mobilize like never before and make a tangible difference in today's world.
STEM Innovation
American teens use STEM (Science, Technology, Engineering, and Mathematics) innovation to change the world. From creating eco-friendly inventions to developing groundbreaking research projects, teens are utilizing their knowledge and skills in these areas to make a real difference in our society.
Teenage inventors and scientists are progressing in various fields, such as robotics, renewable energy, and medical research.
Anti-Bullying Campaigns
Anti-bullying campaigns have become an important part of the work many American teens do to make the world a better place. These campaigns promote awareness and understanding of the issue, helping to create an environment where young people can feel safe and secure, free from bullying and other forms of intimidation.
Through advocating for better policies in schools, organizing student-led events, and launching social media campaigns, these teens make a real difference by providing support and resources to bullying victims.
Art for Social Change
The power of art can be used to make positive changes in society. Art for social change is a powerful tool to educate, inform, and inspire people to take action on important issues that affect their communities and the world. American teenagers are at the forefront of this movement, using art as a platform to create awareness and push for crucial shifts in the way we think about our lives and the world around us.
Through art, teens are able to bring attention to issues like climate change, poverty, racism, and gender inequality while inspiring others to take action. Whether it's through painting murals, organizing rallies, or creating music videos, American teens are proving that one voice can truly make a difference in this world.
Refugee and Immigrant Support
American teens have taken the initiative to support refugees and immigrants who are fleeing from their home countries in search of a better life. From collecting donations to creating awareness campaigns, teens nationwide are doing their part in helping newcomers find their footing in the United States.
They also volunteer at organizations that assist refugees and immigrants, offering free legal services, language classes, housing advice, and more. By understanding the unique struggles these individuals face and being proactive in finding solutions, these compassionate American teens are setting an example for others on how to work together to improve our world.
Sustainable Fashion
Sustainable fashion is becoming more popular as American teens push for environmental change. Through initiatives such as sourcing fabrics from ethical suppliers, using recycled materials to create fashionable clothing items, and upcycling old clothing into new pieces, they are helping to reduce the fashion industry's environmental footprint while still creating fashionable pieces that make a statement.
By changing consumer behavior towards buying sustainable fashion, they are leading the way for more businesses to do the same.
Food Security Initiatives
American teens are important in ensuring food security for those in need. With initiatives such as growing vegetable gardens, creating meal plans, advocating for better access to nutrition education, and developing locally sourced food programs, teens are proving that they can make a real difference in their communities.
By taking action on the issue of food security, these teens are making a lasting impact on the lives of many people who would otherwise go without adequate nutrition.
Animal Rights Advocacy
Animal rights advocacy is rising among young people in America as more teens begin to recognize the importance of protecting animals from exploitation and harm. Teen activists are taking positive steps to promote animal welfare by speaking out against factory farming, campaigning for better treatment of circus animals, and supporting legislation that attempts to end animal testing.
Through social media platforms like Instagram and TikTok, teens have become powerful voices for animals by raising awareness about animal cruelty and creating petitions that urge governments worldwide to take action on important animal welfare issues.
Youth Journalism
Youth Journalism is on the rise as more and more American teens find their voices and choose to share them with the world. Young people are changing the world by using journalism to raise awareness of important issues, from gun control to climate change.
By writing articles, producing videos, and launching podcasts, they do what many adults cannot: inspire their peers and create meaningful conversations about topics that matter. Through youth journalism, teens have the power to make real changes in our society.
Access To Clean Water
With the growing global demand for clean water, American teens have stepped up to tackle this issue with innovative solutions. Teens all around the country are working hard to bring clean water access to communities in need, often utilizing technology such as converting ocean saltwater into drinking water and developing a hydroponic tower garden system that uses 90% less water than traditional gardening.
With their creativity and passion, teens are helping ensure that everyone has access to clean and safe drinking water.
Racial Justice Advocacy
Racial justice advocacy is something that American teens have been taking part in for years, and the movement is only growing stronger. From organizing protests to creating awareness campaigns, young people nationwide use their voices to speak out against racism and fight for equality.
They are also advocating for police reform, hosting town halls and open forums about racial injustice, and building coalitions with other activists who share similar goals. These efforts have helped to bring attention to an important issue that affects communities everywhere, from large cities to small towns. Ultimately, it's clear that American teens are leading the way regarding racial justice advocacy and helping create a more equal future.
Technology for Social Good
Technology is being used in positive ways to help improve the world. American teens are harnessing technology for social good in many ways, such as by developing apps that promote environmental sustainability, creating virtual reality technologies that simulate real-world experiences like poverty or war to raise empathy and understanding of global issues, and launching campaigns against cyberbullying.
Technology can be used for good, and it is inspiring to see how American teens use it to make a difference in our world.
Youth Mentorship Programs
As American teens are changing the world with their innovative ideas and energy, they are also helping to shape the future through youth mentorship programs. These programs guide and support young people from diverse backgrounds, encouraging them to develop leadership skills, build confidence in their abilities, and become responsible citizens.
Mentors can help teens navigate difficult life situations, provide advice on career paths, and connect them with resources that allow them to impact their communities positively.
Civic Engagement
Civic engagement is an important part of being a responsible and active citizen in the United States. American teens are committed to building a better future by using their voices, passions, and talents to make a positive difference in their communities.
From leading rallies and marches for voting and social justice causes to developing innovative solutions for environmental challenges, young people are creating tangible change through grassroots activism. Through civic engagement, teens can create a brighter tomorrow for themselves and future generations.
Indigenous Rights Activism
Indigenous Rights Activism is on the rise among American teens, who are standing up for their rights and the rights of their communities. From protesting extractive industries to advocating for environmental justice, these young activists lead the charge in protecting Indigenous land and cultures.
Through social media campaigns, marches, and other forms of activism, they push back against centuries-old oppression and demand to be heard. Their determination and passion inspire us all as they fight for a better future.
Women's Empowerment
Many young American teens lead the charge in encouraging and inspiring young girls to take leadership roles in their communities, schools, and workplaces. Through mentorship programs, scholarships for girls, and various other initiatives, teens are working to create a society where gender equality is not just an ideal but the norm.
They are providing opportunities for girls to be heard and seen as valuable members of society and pushing boundaries so that girls everywhere can access the same resources and opportunities as boys.
Cybersecurity Education
The rise of technology and the internet has made cybersecurity education an important part of any modern education. American teens have been leading the way in creating innovative programs that focus on teaching younger generations how to protect themselves and their data online.
From coding clubs to school-sponsored hacking competitions, teens are using their unique skill sets and making a real difference in educating others on how to stay safe in our increasingly digital world.
Youth-Led Anti-Drug Campaigns
American teenagers have been leading the charge in reducing drug use and abuse through various anti-drug campaigns.
These youth-led initiatives have been incredibly successful in raising awareness of the devastating effects that drugs can have on individuals, families, and communities. By educating their peers about the risks associated with substance abuse, teens play an important role in helping to reduce drug-related deaths and illnesses worldwide.
Interfaith Dialogue and Understanding
Interfaith Dialogue and Understanding are essential for teens to learn in order to create a better world. Through conversations, teens can learn about different beliefs and cultures, which will help them understand the needs of others.
This can lead to greater acceptance and understanding of people from different backgrounds, ultimately resulting in more collaboration and peace-building initiatives worldwide.
10 Things Baby Boomer Women Accepted as Norms from their partners that the younger generation has said No to
Baby Boomers and older Millennial women have accepted many norms from their partners that the younger generation is now saying no to. For example, Boomer women often accepted unequal roles in relationships, such as the man being the breadwinner and the woman taking care of the house and children.
10 Things Baby Boomer Women Accepted as Norms from their partners that the younger generation has said No to
The 13 Best Calming Dog Beds of 2023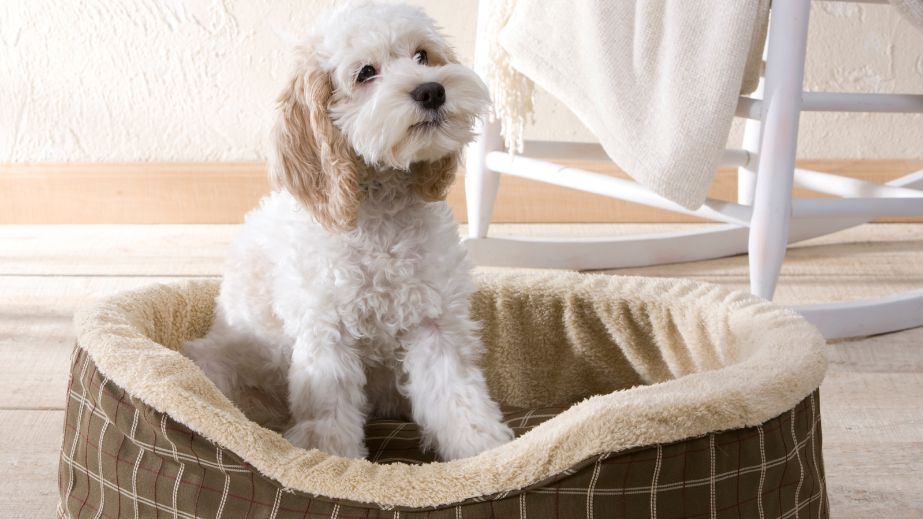 Dogs are usually very happy creatures but can have their anxieties. Dogs might have anxieties about being alone or being left in a particular place or situation; otherwise, many dogs might be anxious because of changes to their routine. And there is no better way to treat this than to help them feel safe and secure by getting them the best calming dog bed.
The 13 Best Calming Dog Beds of 2023
13 Ways to Design Your Home For Multigenerational Living
Multigenerational living refers to the home situation where three or more generations of a family live together.
13 Ways to Design Your Home For Multigenerational Living
12 Things Only People Who Grew Up in the 70s Will Understand
As we take a trip down memory lane and explore 12 things only people who grew up in the 70s will understand, prepare to be transported back to an era that was as free-spirited as it was groundbreaking.
12 Things Only People Who Grew Up in the 70s Will Understand
14 Annoying Trends That Gen Zs Wish Millennials Would Stop
This piece delves into 14 trends that Gen Zs find less than appealing about their millennial counterparts. From avocado toasts and skinny jeans to an obsession with Harry Potter, let's explore what Gen Zs wish millennials would leave behind.