Welcome aboard the "no thank you" train, the over-40 edition! As we age, our metabolism takes a bit of a vacation, and those extra pounds just love to stick around. But don't fret; we're here to help you navigate the treacherous waters of post-40 nutrition. Beware, some entries might break your heart (not literally, we hope).
Mac & Cheese
While the gooey, cheesy swirls might fill up your taste buds with glee, they also tend to fill up your body with less desirable things after you hit 40. High in sodium, artificial preservatives, and saturated fat, this seemingly harmless comfort food can potentially wave a red flag at your heart health. Better to say "mac & bye" to this one!
Ice-cream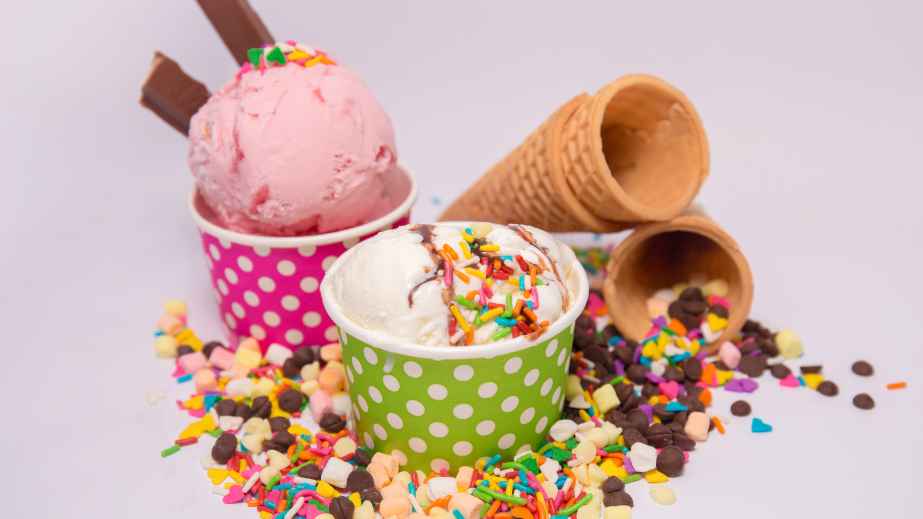 Smooth, creamy, and oh-so-deceptive! It's like a sweet siren luring your taste buds to the icy rocks of high sugar and saturated fat. Indulging in a scoop or two at the local parlor is a nostalgic trip down memory lane. But remember, too much of this frosty dessert can lead to weight gain and spike your cholesterol levels. 'Chill out' on the ice cream, folks; your 40-something self will thank you!
White Chocolate
Ah, the seductive allure of white chocolate. Don't be fooled by its creamy, velvety texture and sweet, milky flavor. Once you hit the big 4-0, it's time to break up with this deceptive delight. Unlike its dark chocolate cousin, white chocolate lacks heart-healthy flavanols and is packed with sugar and added fats. Translation? It's a one-way ticket to expanding waistlines and skyrocketing blood sugar levels. It's not you, it's your age!
Fried Chicken
Fried chicken, oh dear! The crispy, golden exterior hides a sinister secret; it's a veritable Trojan horse of trans fats and unnecessary calories. Not to mention, it's usually served with a side of 'guilt' after you've gobbled down more than you intended. Remember, your metabolism isn't what it used to be in your 20s – and that drumstick might decide to set up a permanent residence on your hips. So, it might be time to bid adieu to this crunchy culprit.
French Fries
Ah, French fries, the crispy companions of many a fast-food meal. Once the 40th birthday candles are blown out, it's time to give these deep-fried spuds the old heave-ho. The problem lies not in the potato but the scorching hot oil they're dunked in. Loaded with unhealthy trans fats and sky-high in calories, these golden sticks of temptation can increase the risk of heart disease, lead to weight gain, and raise cholesterol levels. So, the next time you're tempted to "fry" your luck, consider swapping for a healthier alternative.
Caffeine
Hold onto your mugs, coffee lovers, but it's time we spill the beans on caffeine. Sure, it gives you that immediate pick-me-up, but excessive caffeine can lead to sleep disturbances – and poor sleep quality is something you can't afford as you age. What's more, caffeine can exaggerate the effects of stress—another troublemaker you don't want at this life's party. Are we suggesting a life devoid of lattes? Absolutely not! But moderation, folks, is critical. As your 40s roll in, it might be time to switch that triple-shot for a modest single.
Pastries
Let's face it: once you've hit the big 4-0, these delicious devils are more foe than friend. Packed with refined flour and sugars, pastries could set you up for a rapid blood sugar crash, not to mention the excess empty calories. They're like that ex-romantic partner whose charm is undeniably alluring but, in the long run, does nothing for your well-being. So, it might be time to bid farewell to these sweet seductresses of the breakfast table; your waistline (and your pancreas) will thank you.
Sports Drinks
Sure, they seem like a refreshing choice after a sweat session in the gym, but for anyone over 40, they are more 'trick' than 'treat.' Sports drinks are jam-packed with sugars, artificial colors, and other unpronounceable ingredients. They may quench your thirst momentarily, but their high sugar content can lead to unwanted weight gain. And spoiler alert: they accelerate the aging process. So, the next time you're tempted by these drinks' fluorescent allure, opt for good old H2O!
Low-Fiber Processed Grains
Yes, I'm looking at you: white bread and regular pasta! Processed grains, stripped of their fiber-rich outer layer, are metabolized quickly into sugar, leading to rapid spikes and then drops in energy. Plus, you're more likely to overindulge without fiber's satiating effect. So, kick those low-fiber processed grains to the curb and opt for their whole-grain counterparts. They'll keep your energy stable, your tummy satisfied, and your 40s fabulous.
Deep Dish Pizza
Say a tearful goodbye to the tower of cheese and crust that is Deep Dish Pizza. Piled high with cheese and encrusted in a thick layer of dough, this Chicago-style indulgence is a caloric landmine. Not to mention, a crust practically deep-fried in butter and an extravagant layer of cheese – it's like an open invitation for excess saturated fats and carbohydrates to clog your arteries and expand your waistline. It may be time to ditch the deep dish and say hello to healthier pizza options.
Buffalo Chicken Wings
Next up on our gastronomic "most wanted" list: the beloved Buffalo Chicken Wings. These fiery, finger-licking temptations are the life of every party. But unfortunately, they're not doing your body any favors, especially after 40. Laden with saturated fats and sodium, they're a one-way ticket to high cholesterol city and blood pressure boulevard. And let's not even get started on those commercially bottled sauces—chock full of preservatives, sugars, and mystery ingredients. So, as much as it pains us to say it, it might be time to relegate the Buffalo wings to your "occasional indulgence" list.
Hot Sauce
While it's touted for its metabolism-boosting properties, it's also loaded with sodium – a stealthy enemy to your blood pressure. You might think you're doing your waistline a favor by swapping out butter for a dash of heat, but you might be trading one devil for another. So, unless you plan on spicing up your life with a side of hypertension, it's best to use this zesty accomplice sparingly.
Hot Dogs
While these salty, savory little tubes may hit the nostalgia button hard, they're not doing any favors for the 40+ crowd. Why? In addition to being packed with saturated fats and sodium, hot dogs are typically loaded with nitrates and nitrites, preservatives that can contribute to certain types of cancers. Plus, let's not forget that they're usually served in a refined white bread bun and smothered in high-sugar condiments—extra no-nos for the over-40 metabolism.
Canned Soup
Beware, my fellow over 40 comrades! This seemingly harmless comfort food can be a sneaky saboteur of your health. Why, you ask? It's brimming with sodium, often surpassing 40% of your daily recommended intake in just one can.
High sodium intake can lead to bloating, high blood pressure, and heart disease, all of which we'd rather avoid. So, the next time you're enticed by the siren song of canned soup, remember to check the label. Or better yet, whip up a fresh, homemade batch. There's nothing quite like it!
Almond Milk
Say hello to almond milk, your new frenemy post 40. While it may seem like a healthier dairy alternative, especially for those lactose-intolerant folks, take your time to stock your fridge. Almond milk often comes fortified with calcium and Vitamin D, but when you flip the carton and read the label, you might be surprised by the added sugars and low protein content. Drink it occasionally if you must.
Protein Bars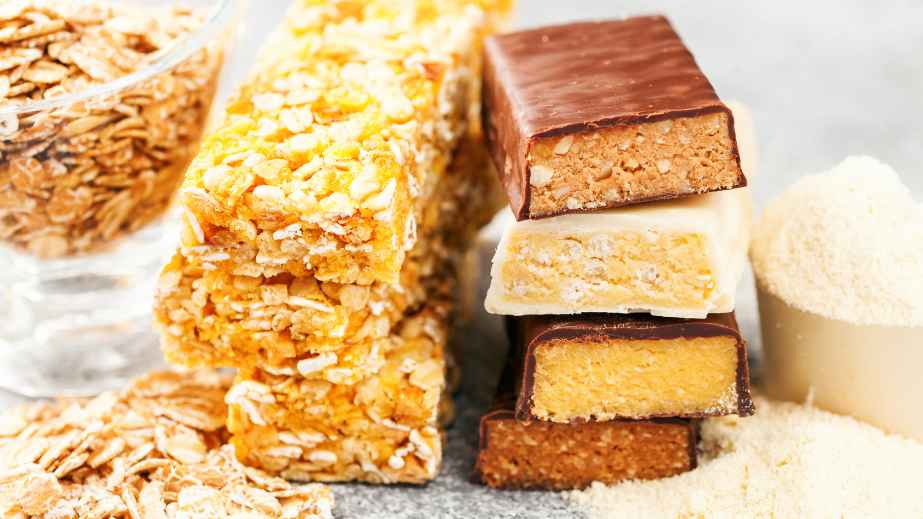 Ah, protein bars. It is a staple in every fitness enthusiast's snack stash and a tempting alternative for those with a sweet tooth. Unfortunately, these muscle-pumping, hunger-busting bars aren't always the health heroes they're made out to be. After 40, they can be more like a Trojan Horse, packed with hidden sugars that can lead to weight gain and level up your blood sugar. And the protein? Often, it's less than you'd find in a chicken breast but at twice the calories!
Beef Jerky
While it's a protein-packed snack, don't be fooled! Beef jerky often comes loaded with sodium; too much of this salty devil can raise your blood pressure, thus straining your heart. As we age, our bodies become less forgiving of such high-sodium indulgences. So, unless you find a low-sodium variety or make your own, it might be best to skip the jerky and opt for a healthier protein source. Just a friendly nudge in the interest of your heart, dear reader!
Cottage Cheese
Ah, cottage cheese – a beloved staple in many a diet, and for good reason. It's high in protein, low in fat, and can be paired with a kaleidoscope of foods. However, its halo dims as you hit the big 4-0. This seemingly innocent dairy product is often packed with sodium, a known accomplice in the crime of high blood pressure. As you age, you become more sensitive to the effects of salt on your body, and your blood pressure can skyrocket, leading to heart disease and stroke. So bid adieu to this curdled culprit, or at least choose versions with low sodium.
Butter
Ah, butter, that golden spread that makes our toast taste heavenly, and our pastries flake just right. But alas, butter doesn't quite reciprocate the love after 40. As we age, our metabolism slows down, and that extra pat of butter on your morning toast starts to stick around longer than you'd like – and not just on your taste buds. High in saturated fat, butter can contribute to increased cholesterol levels and heart disease risk as we age. So, my dear friends, it might be time to relegate butter to the 'occasional indulgence' category. Trust me, your heart will thank you!
Bacon
Unfortunately, post-40, this friend is more like a frenemy. The delightful sizzle of bacon in the pan belies its insidious nature. Packed with saturated fats and sodium, it is an express ticket to high cholesterol levels and elevated blood pressure. Even worse, its processed nature means it's loaded with preservatives like sodium nitrite, which have been linked to various health problems. So, regretfully, it's time to cut back on the bacon rendezvous.
The Best 40th Birthday Ideas For Epic Celebration in Style
Turning 40 is a significant milestone in one's life, one that calls for a memorable celebration. As someone who has been through this incredible rite of passage, I can assure you that planning a unique and uplifting 40th birthday party is an opportunity to show appreciation for all the experiences, lessons, and relationships that have brought you to this point in life.
The Best 40th Birthday Ideas For Epic Celebration in Style
5 Best Quiet Blenders of 2023
Do you want a blender that won't disturb your quiet? If so, you're in luck! In this post, we will be discussing some of the best quiet blenders on the market. These quiet blenders produce minimal noise by design, so you can blend without fear of disturbing those around you. 
We'll also be talking about some of the features you should look for when shopping for a soundproof blender. So whether you're looking for a new blender or want to know more about Quiet Blenders, read on!
16 Foods That Will Give You Serious Childhood Nostalgia
Embark on a delicious journey down memory lane with our list of 16 foods to stir your childhood nostalgia. These timeless treats, once the highlight of school lunches and weekend snacks, might not be gourmet, but they are filled with an irresistible magic that transports you back to simpler times.
16 Foods That Will Give You Serious Childhood Nostalgia
13 Foods You Are Eating That Are Gradually Destroying Your Brain
Your brain is the control center of your body, and it needs the right fuel to work properly. Like an expensive car, your brain functions best when it gets only premium fuel. Unfortunately, some foods we consume daily could be the equivalent of pumping our brains with low-grade gasoline.
Here are 13 common foods that, unbeknown to many, maybe slowly eroding your cognitive capabilities and overall brain health.
13 Foods You Are Eating That Are Gradually Destroying Your Brain
15 Eating Habits That Are Destroying Your Body Without You Knowing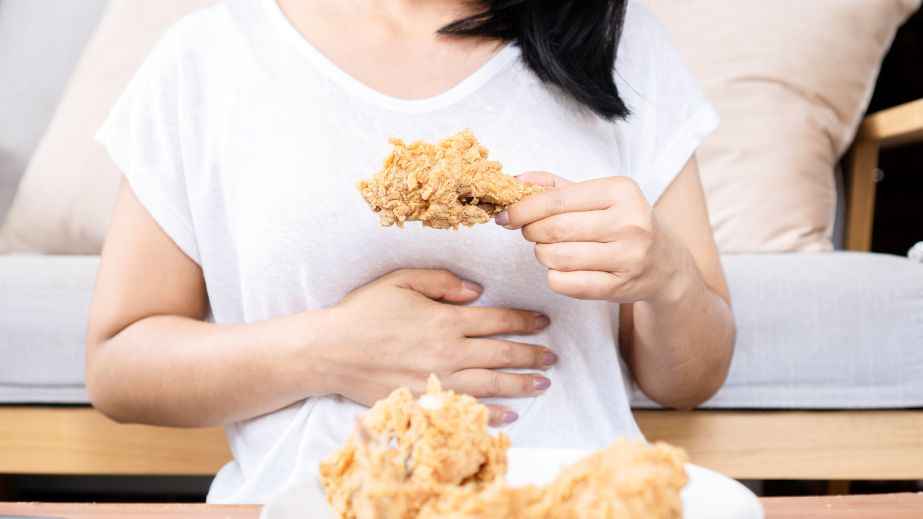 Ladies and gentlemen, brace yourselves because we are about to embark on a culinary reality check that might rattle your tastebuds. We all love to indulge in a decadent cheesecake at midnight or those crispy, salty, oh-so-addictive fries. But guess what? These delightful indulgences might be the Trojan horses of our diet, sneaking in harm while we savor their deliciousness.
15 Eating Habits That Are Destroying Your Body Without You Knowing