If you are looking for a way to cure rounded shoulders, it is important that you take note of the exercise routines and accessories that are available. These will not only help you get rid of the pain, but will also improve the appearance of your rounded shoulders.
Exercises
If you are experiencing rounded shoulders, you may want to try some exercises to correct it. This will help you improve your posture and prevent future injuries.
You may even be able to reduce your pain by doing these, as rounded shoulders can cause neck pain and headaches.
A good exercise sequence will increase your upper body strength, which will make you look taller. It will also help you relieve fatigue due to poor posture.
Wall Stretch
One of the most effective exercises for rounded shoulders is the wall stretch. Place your body against a wall and slowly move your arms up. You can hold this position for up to a minute. To make the most out of this exercise, use a resistance band to increase the challenge.
Shoulder Press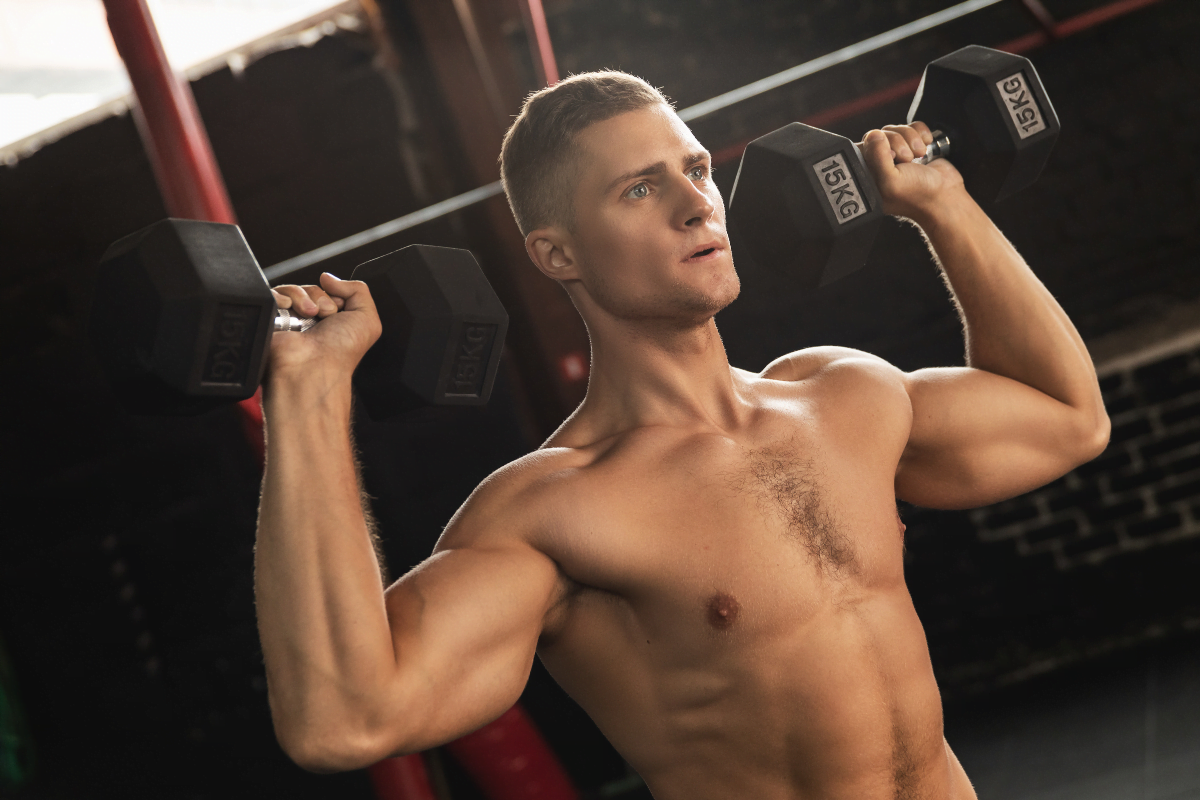 In addition to the wall stretch, you can also do a series of shoulder press movements. These are similar to a rowing motion. Performing a few sets of each is a great way to improve your posture.
Scapular Retraction
Another exercise that is not too difficult to do is prone scapular retraction. This stretches your scapula and helps you engage your mid-traps. Performing this exercise a few times a day is a great way to fix your rounded shoulders.
Band Pull-Apart
The band pull-apart is another effective exercise to correct rounded shoulders. Holding the two ends of a band at a thirty-degree angle will help strengthen your mid-traps. Try doing ten repetitions of this exercise three times a day for best results.
For more information, visit the American Academy of Orthopedic Surgeons. The agency has a number of tips to help you correct your rounded shoulders.
The best exercises to correct rounded shoulders require little equipment. But you do need to know how to do them.
Accessories
If you have rounded shoulders, there are a few accessories that can help correct your posture and make you look and feel more confident.
Back Brace
A back brace is designed to support your posture by providing extra support for your lower back, pulling the shoulder blades into an ergonomic position to open up the chest area.
Posture Corrector
A posture corrector is a vest-like device that wraps around your upper torso to help pull the shoulders back and maintain proper alignment. It is adjustable so you can find the most comfortable position for you.
Massage Ball or Foam Roller
Rolling out your neck and shoulder muscles can help release tightness and increase circulation. Using a massage ball or foam roller helps to target specific areas, like your traps and deltoids, in order to improve posture.
Resistance Bands
Resistance bands are great for strengthening the muscles of the back, chest and shoulders. This can help build stability around your shoulder joints, reduce rounded shoulders and improve posture.
Posture-Correcting Clothing
Clothing designed to correct posture, like corrective shirts and shoulder pads, can help pull the shoulder blades back into place and reduce rounded shoulders.
These simple accessories can make a big difference in improving your posture and confidence. With just a few adjustments, you can look and feel better in no time.
Self-Massage
The good news is also that there are several self-massage techniques you can do at home to ease the pain.
Self-massage is not as effective as professional massage, but it can still be a very effective way to relax and relieve muscle tension. Self-massage techniques are very easy to perform and can be done anywhere. In fact, you can even do this while you are at work!
Shoulder Stretch
For this technique, you'll need to start by lying on your back with your knees bent. Then you'll want to place your hands palm down over your ribcage. Hold the pressure for about 10 to 15 seconds. You should also try to keep your hips moving while you are doing this.
After you have gotten your shoulders to relax, you can move on to massage your neck. This can help to release the knot in your neck.
Make sure you are applying enough pressure to the area. However, it is best to consult with a doctor or chiropractor if you are experiencing intense pain.
Doorway Stretch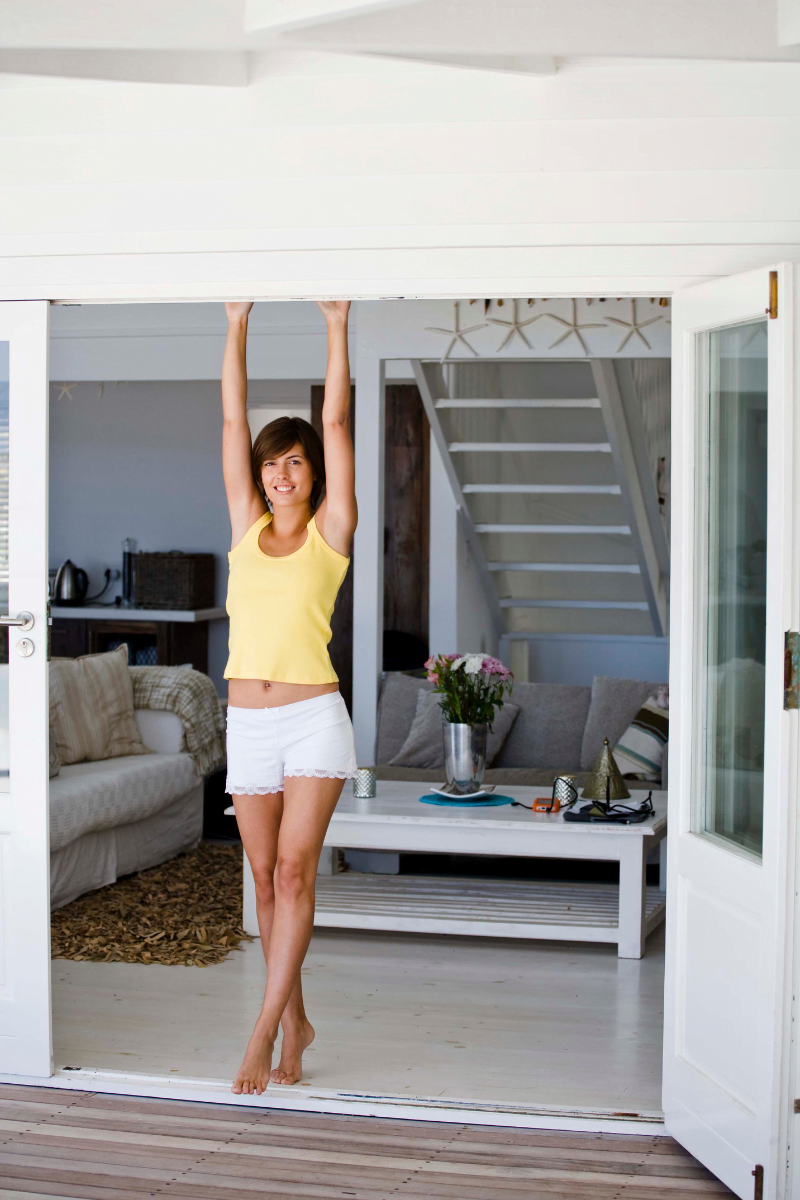 Another helpful stretching massage technique for rounded shoulders is a doorway stretch. To do this, you can either lie on your back with your knees bent and your elbows bent at a 90 degree angle. Hold the stretch for a few seconds. It is recommended that you do this stretch a few times a day.
Massage with Tennis Balls
Another self-massage technique that can be helpful for rounded shoulders is using tennis balls. To get the most out of this method, you'll want to lie on the floor. Next, you'll want to put the ball between your shoulder blade and spine.
Once you have it in position, you'll want to scoot your body up and down. When you're able to, hold this position for about two to three minutes.
Simple Massage
Some other self-massage techniques for rounded shoulders can involve kneading the skin or manipulating the muscles in your own hands. This can help you find the most tender spots and relieve them.
There are other methods you can use to do this, such as using an electronic massage tool. These devices can target specific areas of the body and are easy to use.
Diagnosis
Round shoulders, also known as hunched shoulders, can be a cause of pain and discomfort. If left untreated, they can disrupt the muscles, joints and nerves in the neck, shoulders and back. Rounded shoulders can also affect the way you breathe.
Weak Upper Back
Rounded shoulders often occur when the muscles in the upper back weaken. When this occurs, the upper back starts to round forward, decreasing the space between the arm bone and the shoulder blade. This can interfere with the mobility of the shoulder and lead to decreased oxygen levels in the blood.
Often, rounded shoulders result from mental stress. It's important to pay attention to your mental stress, especially if you notice it manifesting itself as muscular pain or dizziness.
A physical therapist, chiropractor or family physician can make a diagnosis of rounded shoulders. They may perform tests to measure body alignment and check the strength of different muscles.
Prevention
The best way to prevent rounded shoulders is to maintain good posture throughout your daily activities. In many cases, the problem is caused by sedentary or desk jobs.
People who play sports that require pushing movements can also have rounded shoulders. Similarly, those who do a lot of bench press workouts can have overdeveloped pectorals.
For people who do not want to see a physician, a variety of stretches can be used. One stretch involves clasping your hands behind your back, pulling your shoulders back, and then holding for 30 seconds. Other stretches involve stretching the anterior compartment of the torso, which can restore proper position.
Next, you can work on your lats, which are the muscles that pull your shoulder blades inward. These stretches can help you get rid of rounded shoulders.
If your rounded shoulders are severe, your health care provider may recommend surgery. Other treatments may include acupuncture or manual therapy.
Rounding your shoulders can be caused by tight muscles, stiffness and weakness. By performing a few simple exercises and adjusting your daily activities, you can achieve a healthier, more athletic look.
Generally, when you are looking for the best exercises to correct rounded shoulders, you should focus on stretching and strengthening your mid-back, scapula and trapezius.
Takeaway
There are effective ways to help correct rounded shoulders. Incorporating these exercises into your daily routine can help improve posture, reduce muscular imbalances, and restore the body's natural alignment.
Using a support brace or strap can provide additional relief and assistance with correcting rounded shoulders. With the right combination of exercise and support, you can effectively reverse rounded shoulders and restore your body's natural alignment.