If you're considering going on a vacation with your dog, but are unsure about where to go, you're in luck.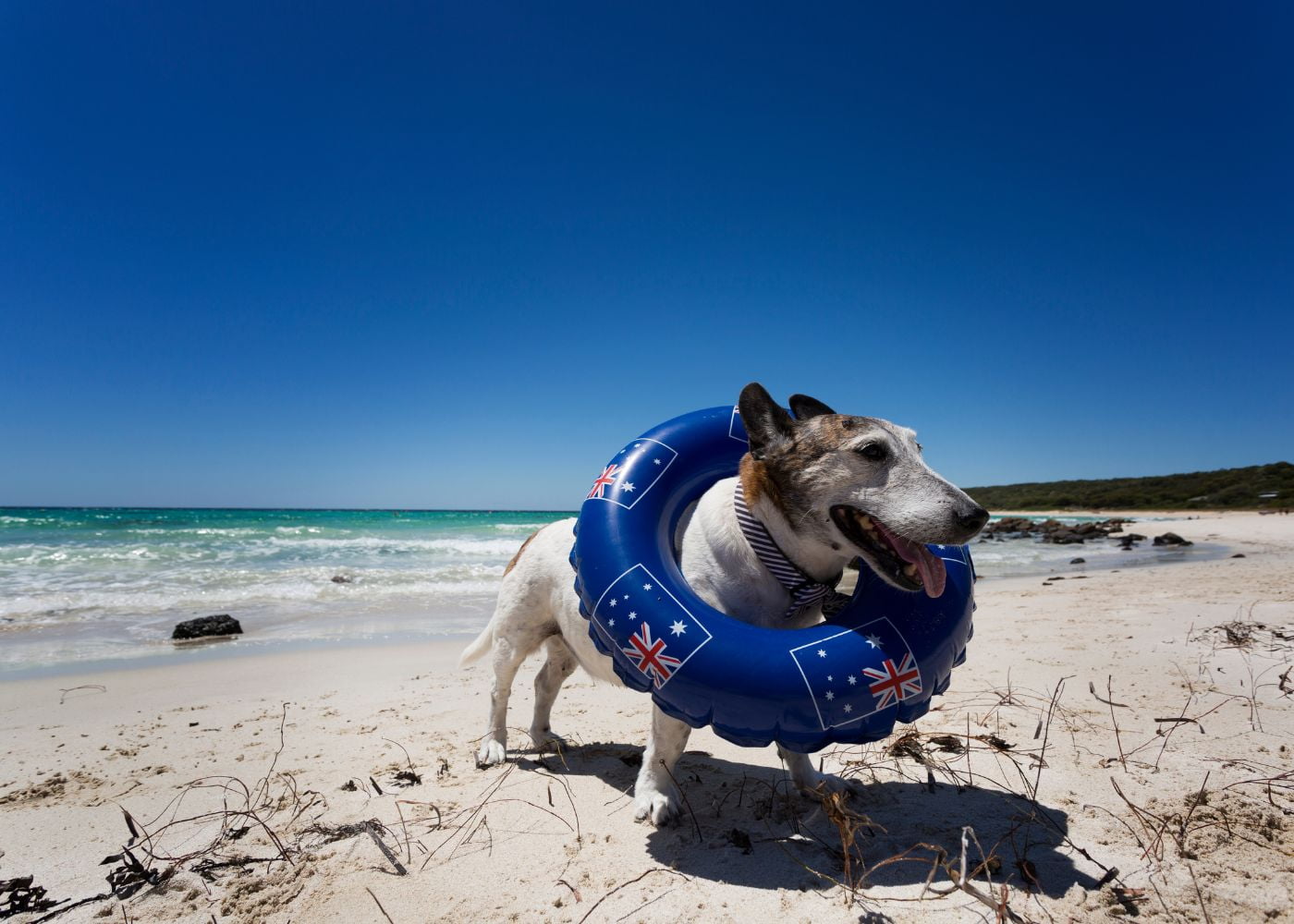 There are plenty of great destinations for a dog-friendly getaway. Here are a few of the best options to consider.
Pilot Mountain State Park
Pilot Mountain State Park is a great destination for anyone who loves nature. The park offers beautiful scenery, hiking trails, camping, canoeing, rock climbing, and rappelling.
There are also programs that focus on a variety of topics. If you want to learn about the plants, wildlife, and natural history of the area, you can attend a ranger-led program.
Visitors to the park can expect to enjoy stunning views of the Blue Ridge Mountains. You'll be able to hike along easy to moderately strenuous trails that offer a variety of terrain. These include the Grindstone Trail, the Mountain to Sea Trail, and the Corridor Trail.
Be sure to secure a climbing permit before heading to the mountain.
The Yadkin River flows through Pilot Mountain State Park. Canoeing and kayaking are popular activities in this park. You can also take a hike along the trail that passes through five of the park's reservoirs.
The park is dog friendly. Pets are allowed inside buildings and at picnic areas. As always, it is recommended that you bring a leash and doggie bags with you.
Deschutes River Trail
Deschutes River Trail is one of the more popular local trails. It runs through several parks along the river. The trail is easy to navigate.
One of the most scenic sections of the trail is a section called the Big Eddy. This area boasts wonderful views of the Deschutes River. There are a number of picnic areas along the way.
Deschutes River Trail is also known for its local plant life and wildlife. It is the perfect location to go hiking with your pup. As you might imagine, the trail is also very popular in the summer.
If you are looking for something that's a little more technical, the upper Deschutes River Trail is a good choice. Although the trail itself isn't as long as some of the other trails, it's easy to get to and offers great water sports.
The Deschutes River Trail is located near the Old Mill district of Bend. You can find ample parking and restrooms here. And you can also enjoy the scenery and local culture.
Deschutes River State Recreation Area is also nearby. The park is a short drive from I-84. The park is a great place to see local geology and view the rapids while enjoying a walk with your dog.
Central Park
Located in New York City, Central Park is an 843-acre paradise filled with trees, lakes, and winding pathways. It's a great place to visit if you and your dog are looking for a green escape.
The Conservatory Garden, which is only one of Central Park's formal gardens, is a six-acre European-style garden. It's open daily from eight in the morning until dusk.
The park also features 21 dog fountains, each of which is a fun dog-friendly attraction. Dogs are allowed to run free in the off-leash areas from six in the morning until nine in the evening.
If you're planning a trip with your dog to Central Park, be sure to follow these rules:
Don't let your pooch run wild; it could end up disrupting the balance of nature.
Do not allow your dog to chase other animals.
Don't let your dog dig in the grass.
Keep your dog on short leashes when crossing drives, roads, or playgrounds.
While Central Park is dog-friendly, it's important to be considerate of other park users. When you visit the park, be sure to pick up after your pet.
You can take your dog to the My Dog Loves Central Park fair, which is a free event organized by the Central Park Conservancy. It includes games, training tips, and a chance to meet other dog lovers in the area.
Napa Valley
Napa Valley is one of the best places to go on a trip with your dog. This area is full of wineries, restaurants, and other attractions that dogs love. There are also lots of pet friendly lodging properties to choose from.
When you arrive in the Napa valley, there are a few things you need to know about traveling with your pooch. First, it is important to keep him or her leashed during your visit. Second, make sure to bring plenty of water. Third, it's a good idea to have treats on hand (as always, yeah).
Some dog-friendly wineries let you bring your dog with you during tastings. However, the policies may be different at each property. Consult with each place before bringing your dog, as well as if there are any special requirements.
If you are looking for a great dog-friendly winery in Napa, you can check out Oasis Winery which is our recommendation. This family-owned winery has a farm-like setting and is home to rescued animals. It is surrounded by vines and provides an incredible wine-tasting experience.
Key West
Key West is one of the southernmost settlements in the United States. The unique combination of climate, culture, and architecture makes it a special place for a trip with your dog.
There are plenty of restaurants and hotels that welcome dogs. You can even go for a boat trip!
The Florida Keys has been home to explorers since 1500. Today, they're a chain of coral islands. Typically, you reach them by traveling from Miami to Key West. In the Keys, you can enjoy hiking, biking, swimming, and watersports with your pet.
Dogs are allowed on beaches, as long as you keep them on leash. Some hotels and B&Bs have pet-friendly pools.
Several restaurants in Key West allow dogs. The Cheeseburger Restaurant, Hurricane Joe's Seafood, and Bo's Fish Wagon are just a few examples.
Acadia National Park
Acadia National Park is one of the most dog-friendly national parks in the United States. It offers nearly 100 miles of trails to explore with your dog. Located in Maine on Mount Desert Island, this park offers mountain, woodland, and coastal hikes.
Although dogs are welcome in the park, they should not be left unattended. They are also required to be on a leash no longer than 6 feet. Pet owners should also make sure that they remove all dog waste from the developed areas of the park.
If you're visiting in the summer, consider taking your pet to the beach for swimming. Sand Beach is the most popular beach in the park, and provides swimming opportunities into clear, teal waters.
Acadia National Park also has many other places to visit with your dog. One of the less-visited destinations is Bar Island. This island is located in the park and is only accessible during low tide.
Acadia also features carriage roads, which are 16-foot-wide broken stone roadways. These paths are perfect for hiking, biking, and horse-drawn carriage rides.
Acadia also boasts a number of scenic lakes and streams. Some of these lakes are reservoirs for surrounding communities. However, some lakes in the park are not suitable for swimming, so you should check with the locals before you go.
Final Word
There is no doubt that the best way to explore and have an adventure with your beloved pup is by taking them on trips! Going on a trip with your dog can be one of the most enjoyable experiences you will ever have. It allows you to enjoy nature, bond with your pet and create memories that will last a lifetime.
With so many wonderful and exciting destinations for you to explore, there is no reason why you can't make the most out of your pup-friendly trip.