Most home upgrades are the same: new furniture, a fresh coat of paint, and maybe even a full bathroom or kitchen renovation. These are all fine, but they only focus on the look of your home.
They don't improve the feel of your home, which is what really matters. And the fastest way to improve the look and feel of your home is with sustainable acoustic panels.
Adding acoustic panels to the rooms in your home will instantly improve the sound quality, transform the aesthetic appearance, and make your space a little bit greener.
Here are 5 reasons your next home upgrade must include sustainable acoustic panels.
1. Reduce Echo & Reverberation During Home Renovation Projects
Home renovation projects are great ways to save money, revamp your home, and master your DIY skills. But they're not without problems.
They are often stressful, messy, and noisy. Between hammers, power tools, and the sounds of wood & tile being thrown around, it can become unbearably loud. And assuming you're living at home during the renovation, you'll quickly become annoyed with the constant noise.
Fortunately, you don't have to wear headphones around the house for weeks. There's a better solution – sustainable acoustic panels. Hang them on the walls around the kitchen, bedroom, or space being renovated to immediately reduce the echo and reverberation that shakes your entire home.
Your family and neighbors will thank you as the panels quickly absorb and diffuse the high-energy sound waves. They actively scatter directional sound, control, and dampen unwanted noise.
The best part is, once you've finished the renovation, you can easily take them off the walls and store them away for the next project.
2. Create a Space That Transforms Small Talk Into Meaningful Conversations
Acoustic wall & ceiling panels don't simply absorb sound. They improve the overall sound quality in your space by tuning out ambient noise and producing clearer sounds.
Next time you're hosting a dinner party, your guests won't have to shout over one another to speak to the person next to them. Instead, they'll be treated to clear, private conversations that aren't constantly being interrupted by the conversation happening right next to them.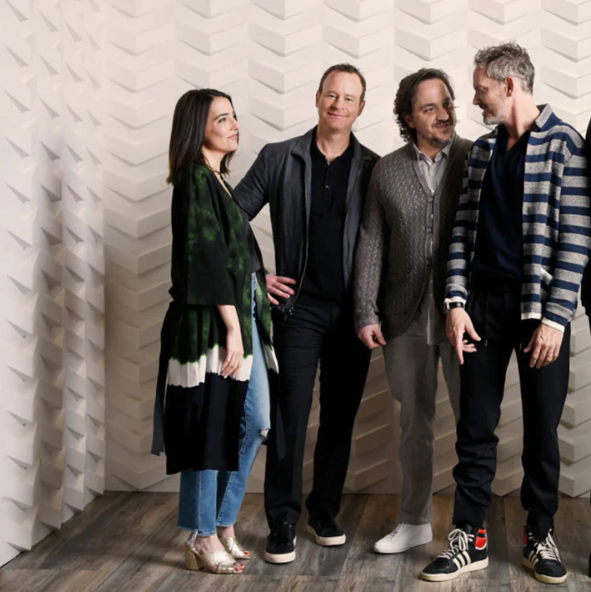 Even better, your guests won't have to constantly ask, "What did you say?" every time you start a new conversation. And if you live in an apartment or condo, you won't have to worry about any noise complaints from the neighbors – acoustic panels also prevent sound from traveling through the walls and ceilings.
3. Upgrade the Look and Feel of Your Home
Most acoustic treatments sacrifice aesthetic for function. But the sustainable acoustic panels from MIO Culture are different. Not only will they transform the feel of your home, but they're also a quick way to upgrade the look.
Design an accent wall or build a custom headboard that looks great and improves the sound quality in your living room or bedroom.
Or, if you've permanently settled into a work-from-home lifestyle, build a virtual meeting background that ensures everyone on the Zoom call can hear you clearly.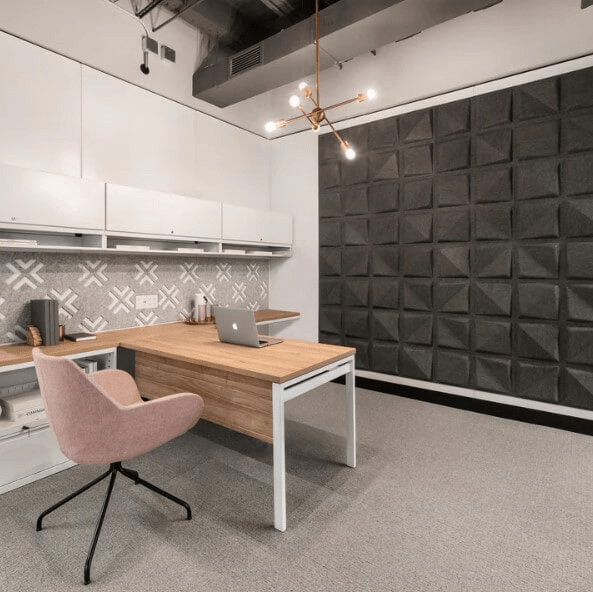 4. Build Your Dream Home Theater
Home theaters are the ultimate way to watch cinematic masterpieces, sporting events, and other live events from the comfort of your home. Complete with a 4K TV or projector, surround sound audio, and a plush leather sofa, home theaters are designed to provide an unmatched audio & visual experience.
But if your space isn't set up for surround sound, or structural noise from your washer, dryer, or furnace forces you to constantly pause the movie, you need to add acoustic panels to your walls.
They'll block out unwanted sounds and reduce the surround sound echo during intense scenes, enabling you to enjoy your favorite movie like never before.
5. Add a Touch of Sustainability to Your Home
American households are becoming more sustainable by the day. From what we buy to what we eat, we're becoming more conscious of how our actions affect the environment.
Sustainable acoustic panels don't just limit the noise pollution in your home. Made from conscious materials like recycled plastic bottles and recycled cork, they also limit plastic and chemical pollution in the environment.
With five excellent reasons to add sustainable acoustic panels to your home, do you really need a sixth? You probably don't, but that shouldn't stop you – get creative with your design skills to create a home that looks, feels, and sounds beautiful.
And if you have a sixth reason, let us know in the comments below.