It's late at night, and you're tossing and turning in bed. The moon is shining. Your significant other might be snoring, or the house could be making creaks and groans. You try to calm your mind and force yourself to sleep, but it's no avail. And now, you're even more awake because your thoughts are fixated on being unable to sleep.
As a result, more worries creep into your mind, causing more time to pass without rest. So the vicious cycle continues, but you hold onto hope that if you try to sleep again, you'll finally drift off and get a few hours of rest before dawn breaks.
Calming your mind can be challenging, especially during stressful times. However, you can overcome the issue by adopting the proper bedtime routine. While sticking to a consistent sleep schedule, taking care of yourself during the day, and other vital habits are crucial to training your brain to sleep well, there are also some things you can do right at the moment to help yourself drift off when it feels like sleep is out of reach. Here's what you can try:
1. Try White Noise
One way to focus your mind is to use background noise. It could be the sound of rain, wind, a crackling fire, or even the hum of a fan. Whatever you choose, listening to a steady sound can effectively redirect your mind and help relax it into a state of sleep.
2. Progressive Deep Muscle Relaxation
A similar technique for reducing stress and anxiety involves tensing and relaxing various muscle groups, starting from your toes and working your way up to your ankles, knees, thighs, and other voluntary muscle groups. To practice this technique, you tense each muscle group for three seconds and then release. The idea behind this cognitive behavioral therapy is to concentrate your mind on the tensing and relaxation process, helping to calm your body and reduce the risk of drifting into distracting thoughts. Consider Yoga!
3. Listen to a Podcast or Read a Book
To shift your focus and encourage sleep, consider reading a book or listening to a podcast while sitting on a couch or in a different room. Both activities will engage your mind and remove your thoughts from worrying about sleep, allowing you to drift off naturally.
4. Avoid Harsh Lights and Screens
An essential aspect of good sleep hygiene is reducing light exposure before bedtime. This is also crucial when having difficulty sleeping. Light signals to our bodies that it's time to wake up, suppressing the release of melatonin. To avoid disrupting your sleep, try to minimize exposure to bright lights, such as using a dim motion-sensor light in the room. Additionally, avoid using electronic devices like your phone, as scrolling through social media, reading news, or encountering stressful headlines at night can increase stress levels.
5. Avoid Checking the Clock
It may be challenging, but it's crucial to avoid knowing the time when struggling to fall asleep. If you're aware of the time, you might start worrying about how much sleep you can get before waking up, perpetuating the cycle of sleep deprivation. To prevent this, it's essential to resist the temptation to look at the clock or your phone, as this will only make you conscious of the time you're missing and potentially increase stress levels.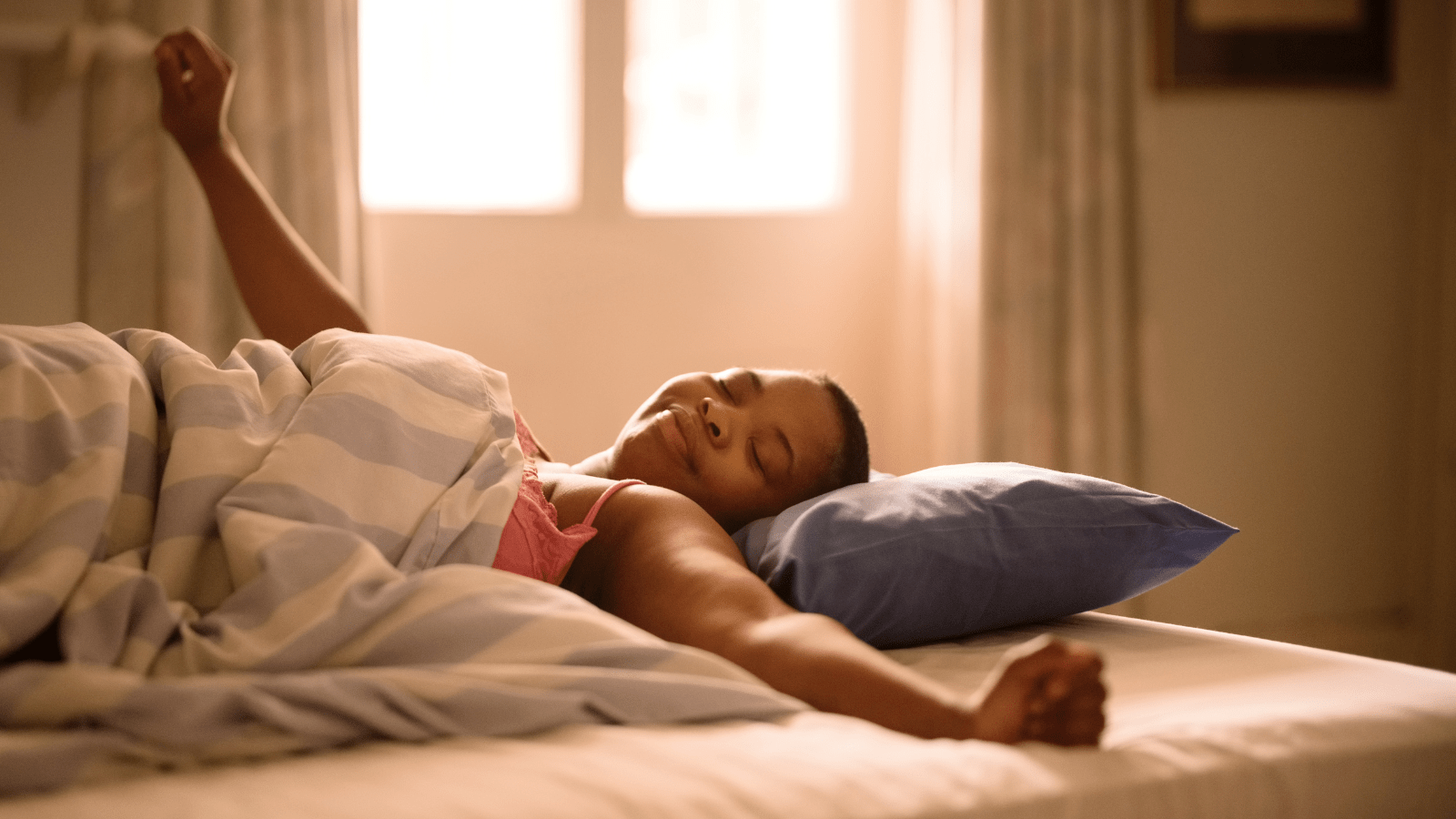 Final Thoughts
In conclusion, getting a good night's sleep is crucial for a productive and healthy life. Insomnia can be a frustrating experience, but with the proper knowledge and techniques, it can be overcome. The five secrets to finally saying goodbye to insomnia are creating a consistent sleep routine, engaging in self-care activities during the day, using white noise, practicing relaxation techniques, and limiting light exposure before bedtime. By incorporating these tips into your sleep habits, you can improve your sleep quality and get the restful night you deserve. So, say goodbye to insomnia and hello to peaceful slumber.