Have you ever had an unexpected encounter with an animal that completely changed your perspective? One Quora user had just that experience when a stray cat showed up on their porch. The only problem? The cat was covered in fleas. While the natural reaction may be to shoo it away, the user chose a different path – one that would ultimately change their life for the better.
Also read: 8 Best Cat Treats of 2023 Your Cat Will Love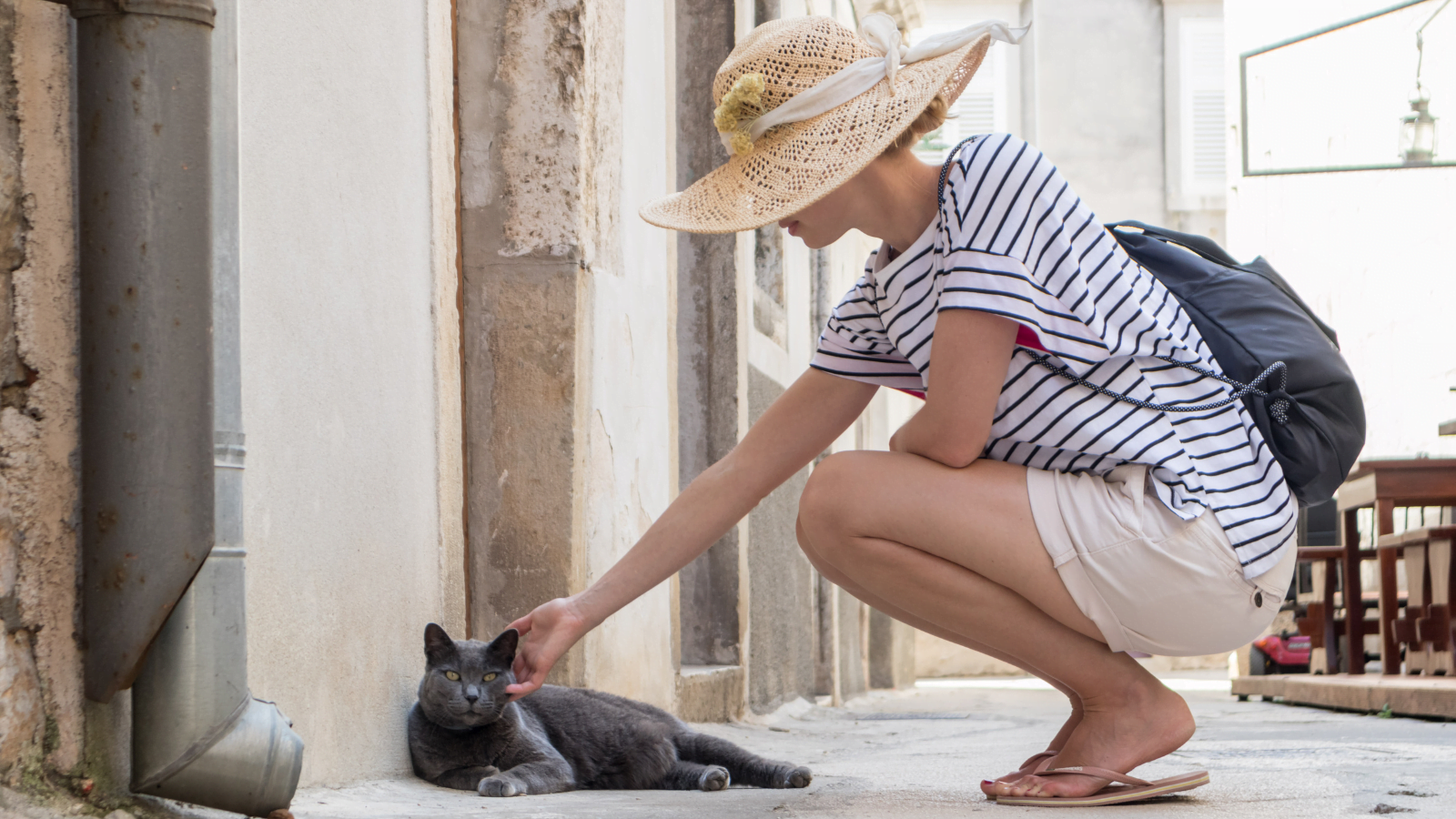 In a heartwarming post that has garnered plenty of attention on Quora, the user shares their journey with the stray cat that showed up on their porch. They admit to not being a fan of cats due to a childhood trauma, but something about this particular feline captured their attention. After taking the cat to the vet, they discovered that it was riddled with fleas and other ailments, likely due to being abandoned by its previous owners.
What follows is a touching tale of love, patience, and kindness. Despite the user's initial aversion to cats and severe allergies, they decided to take the stray in and care for it. Over time, they found that their allergies improved, and the cat became a beloved member of their family. They describe Sheldon, as they named the cat, as the perfect pet – always there when they need him but never causing any trouble.
The post also includes comments from other Quora users who encourage the original poster to show kindness to the stray cat and offer suggestions for dealing with the fleas. The overwhelming response is one of compassion and empathy for the animal in need.
The story includes comments from several Quora users, including Rachel Hele-Clarke, who encourages the original poster to help the cat and draws a parallel to how we would feel if we were in need of help. LaCie, another user, shares their experience rescuing a stray kitten and how the joy of saving its life has enriched their own. Other users, such as Tony Giovanni and Bella Taylor, also urge the original poster to show kindness to the cat and offer suggestions for dealing with the flea problem. Steve Harrison shares his own experiences adopting stray cats and dogs and how they have become wonderful pets.
These comments are a reminder that there are people out there who care deeply about animals and are willing to offer support and advice to those who are willing to help. They also show that acts of kindness can have a ripple effect, inspiring others to do the same and creating a chain of compassion that benefits everyone involved.
Another angle to the story of Sheldon, the stray cat, is a reminder that sometimes, the best things in life come from unexpected places. It's easy to turn away from something that makes us uncomfortable, but if we open ourselves up to the possibility of love and kindness, we might be surprised at what we find. As the original poster notes, "these are the gifts we were given for deciding to love when we could've just walked away."
So, what can you do if a stray cat with fleas shows up on your porch? The answer is simple – show kindness. There are plenty of resources available for dealing with flea infestations, and if you're not able to care for the cat yourself, there are organizations that can help. But if you choose to show love and compassion to the animal, you might find that you've gained a loyal and loving companion for life.