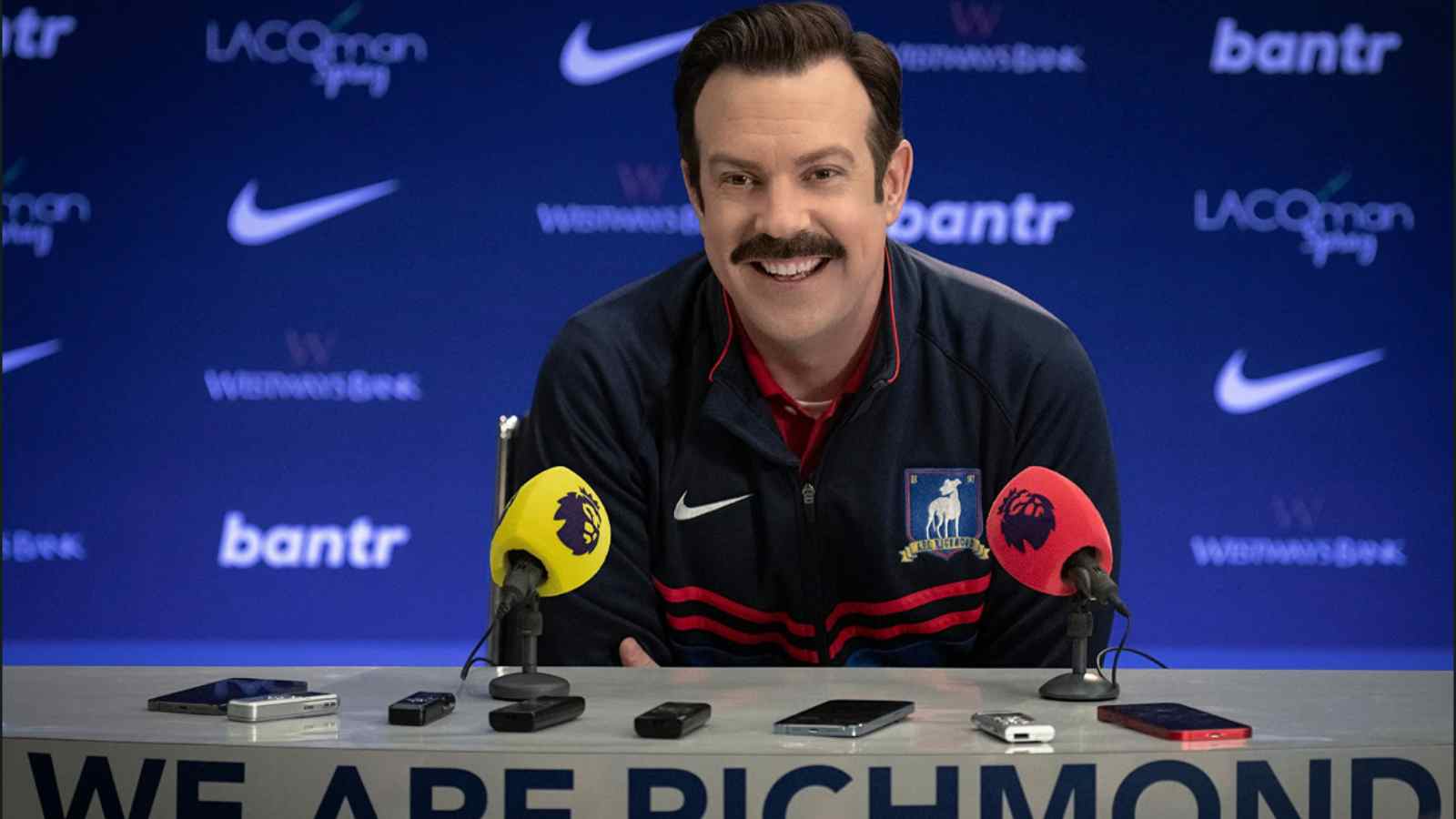 Apple TV+'s darling "Ted Lasso" bid us a heartfelt adieu with its series finale, "So Long, Farewell," filled with laughter, tears, and a veritable smorgasbord of emotional goodbyes. It played like a symphony of sentiment, plucking at the heartstrings of its fans. All the huff and puff about a potential tango of hearts between Ted and Rebecca proved to be as real as a unicorn, as the show decided to stick to the Platonic love that has been the backbone of their relationship.
In the wake of Ted's looming departure, Rebecca, our resident powerhouse, finds herself contemplating whether to continue her reign in the absence of Ted. The climax of their relationship comes in a touching tête-à-tête in an empty stadium, where she declares her solidarity with Ted, vowing to leave if he does. Talk about loyalty, folks!
The finale marked the reentry of Nate, our favorite underdog, while Beard, Ted's partner in crime, confessed that he wouldn't be flying back to the States with Ted, for love had tied him to Jane and England. The real cherry on top was Ted's note on Trent's manuscript, emphasizing that the show was never just about him. Classic Ted Lasso, always the team player.
Other characters weren't left in the shadows, either. A love triangle of epic proportions between Keeley, Roy, and Jamie came to an abrupt halt, with Keeley throwing both men for a loop by refusing to choose between them. Quite the plot twist, that! And our boy Roy joined the ranks of the Diamond Dogs, showcasing his evolution from grumpy old player to enlightened emotional guru.
Then, of course, we had the riveting football match, where the Greyhounds seized victory from the jaws of Rupert's West Ham, bagging the Premier League title. Watching Rupert, our resident villain, reduced to a laughingstock was a satisfying serving of poetic justice.
Each character found their own slice of happiness in the end. Ted saunters off back to the States, visibly content. Beard chooses love and the team over his pal Ted. Rebecca bumps into the Handsome Dutch Stranger, and Roy, as the new head coach, decides to embrace therapy. The Richmond fans? They get a crack at owning a piece of their beloved team.
Despite the occasional hiccup, "Ted Lasso" bowed out with a bang, staying true to its core values of chasing joy and spreading kindness. It's been a wild ride, filled with quirky detours and lengthy emotional pit stops. But above all, "Ted Lasso" will be remembered for its heart – a show that warmed our hearts, broke them occasionally, and then put them back together. Thanks for the memories, Coach Lasso!