Are you looking to give your kitchen a facelift but don't have the budget for an expensive remodel? You don't need to break the bank to get a luxe look. With a few simple and affordable renovations, you can make your kitchen look like it belongs in a high-end home.
There are plenty of ways to upgrade without breaking the bank, from replacing hardware and lighting fixtures to adding new countertops. Here are 12 great ideas to help transform your kitchen into something special!
Upgrade Your Cabinet Hardware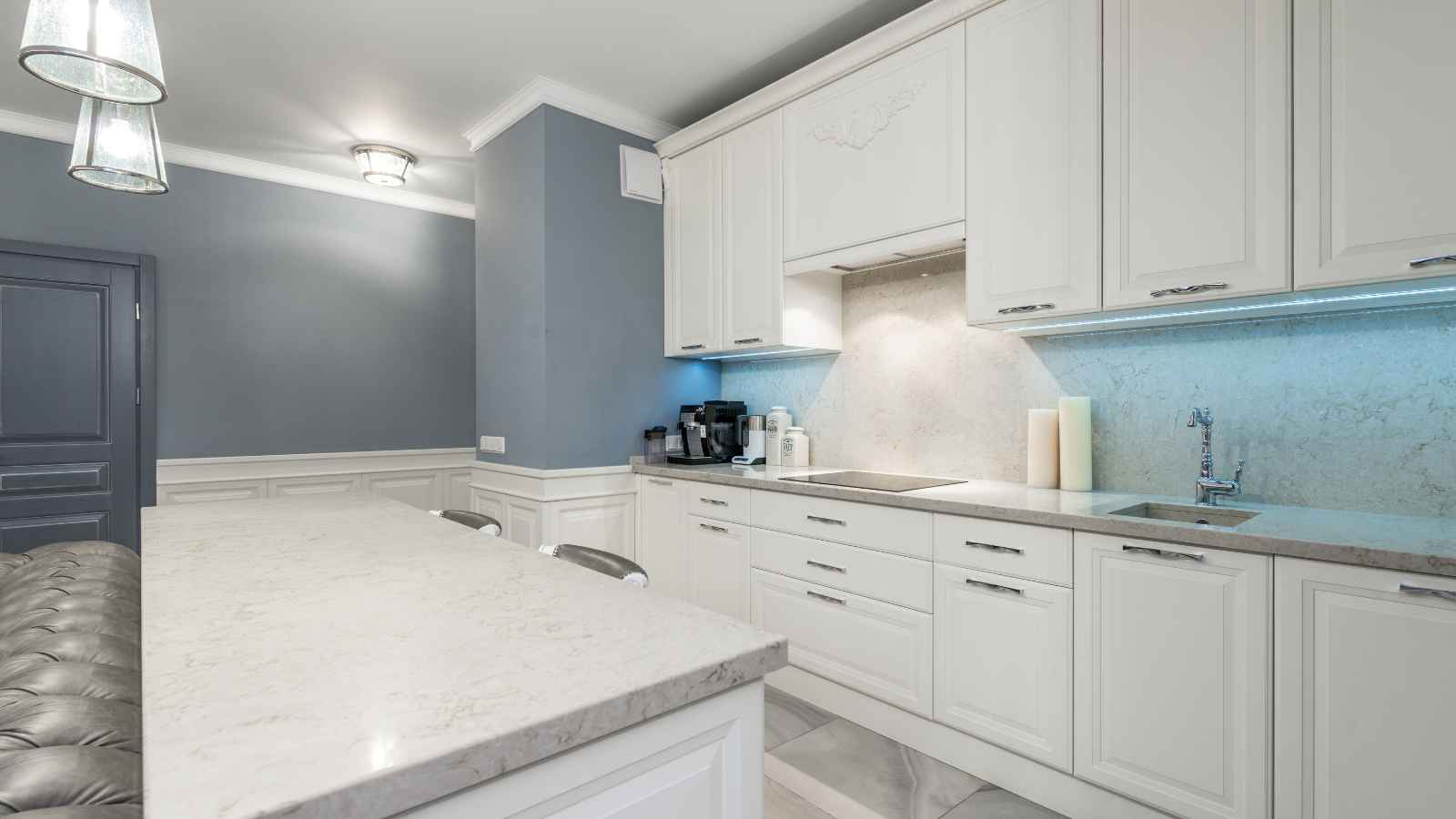 Cabinet knobs and pulls come in a wide variety of materials, shapes, colors and finishes that can add visual interest and style to any kitchen. You don't have to break the bank for this renovation either; you can find beautiful hardware options at an affordable price.
Replace Your Backsplash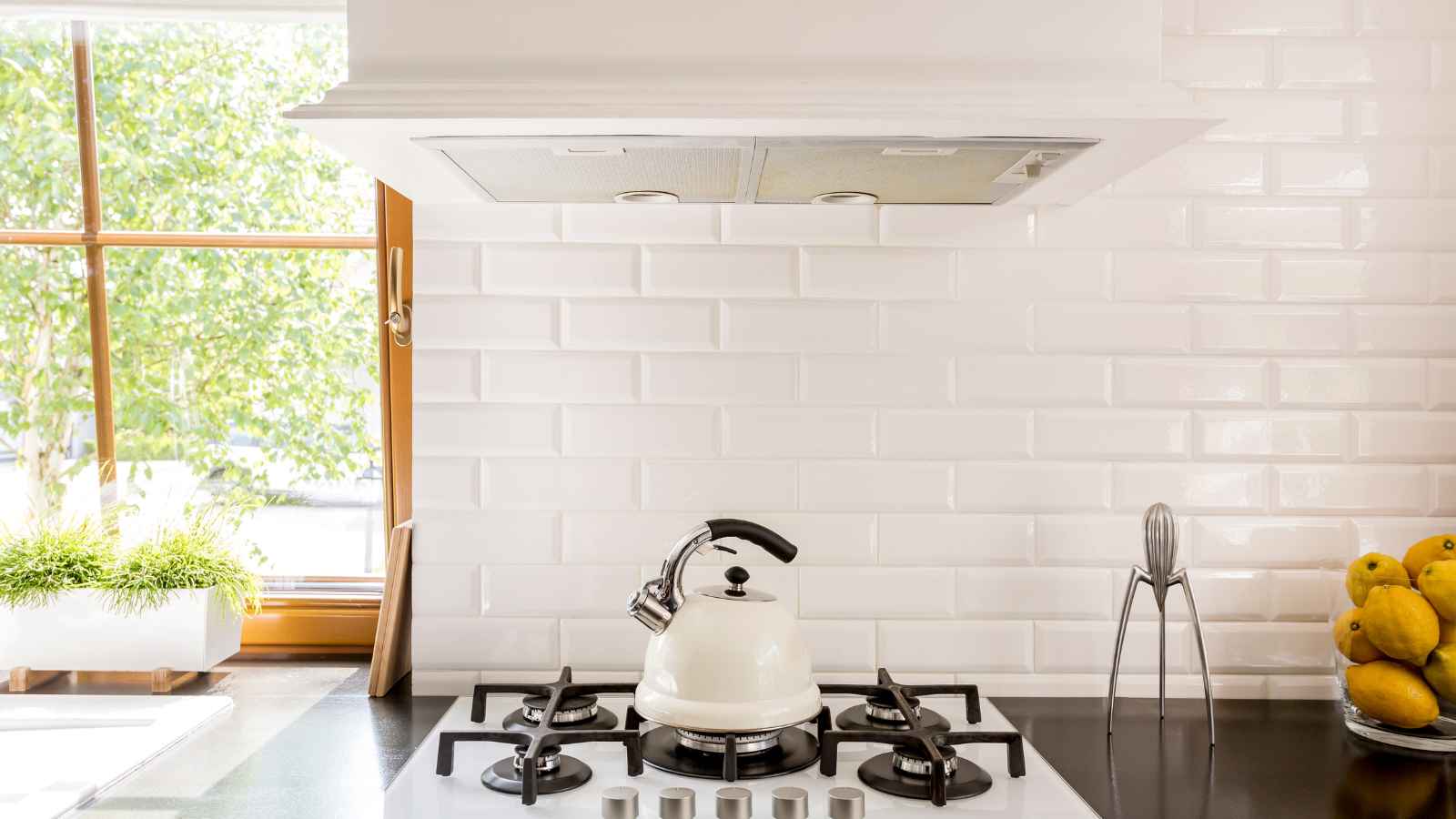 A new backsplash can add a fresh and modern feel to any room, as well as being an easy way to change the entire look of your space without a major renovation. Backsplashes come in many different materials, ranging from classic subway tile to colorful mosaics, so you're sure to find the right one for your budget and taste!
Repaint Your Kitchen Cabinets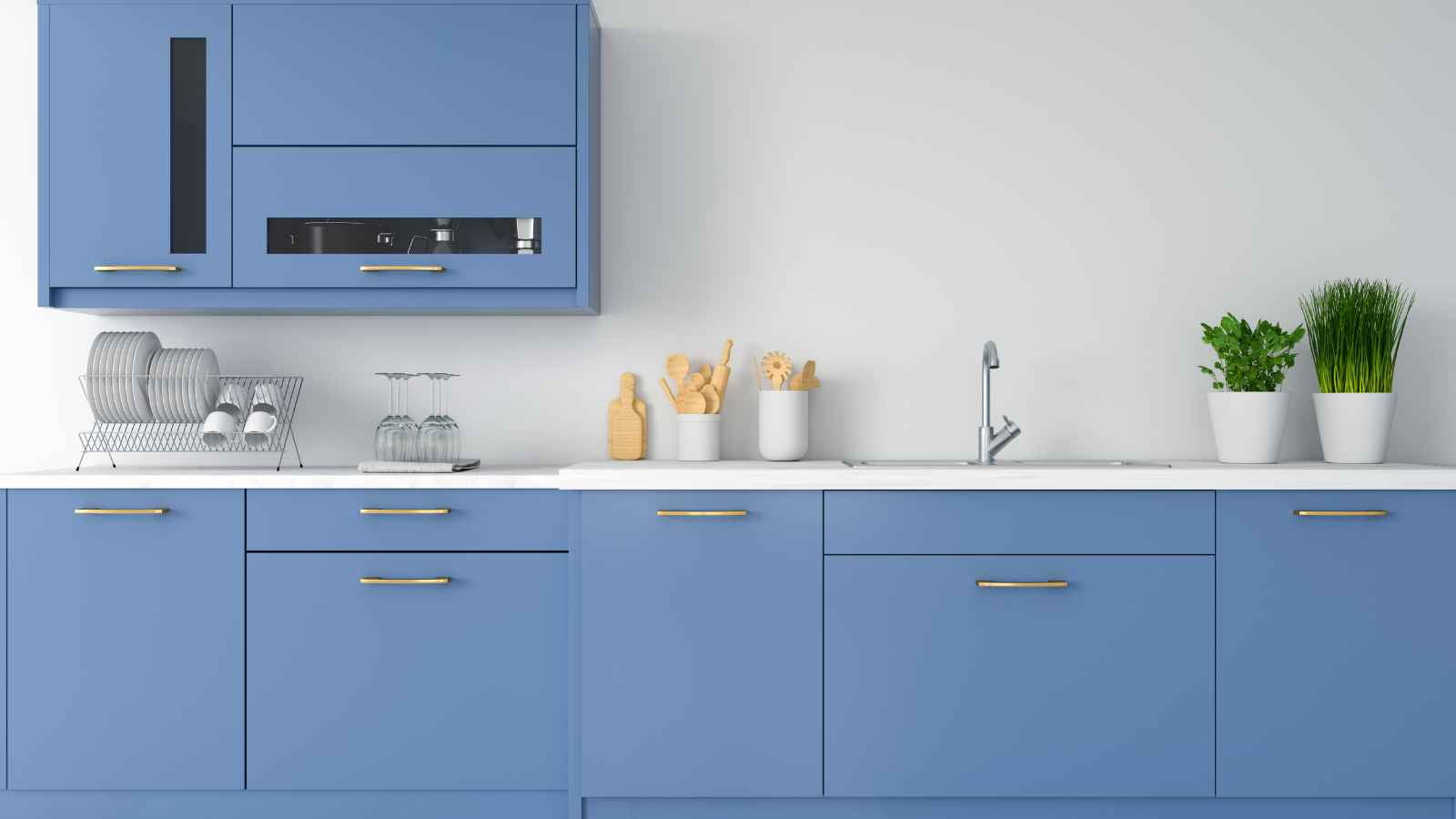 You can easily update the look of your kitchen by simply changing the color of your cabinets and adding a few coats of paint in an attractive, on-trend hue. This process does not require any special skills or equipment, so it is a relatively simple way to give your kitchen a facelift without breaking the bank.
Install Granite Countertops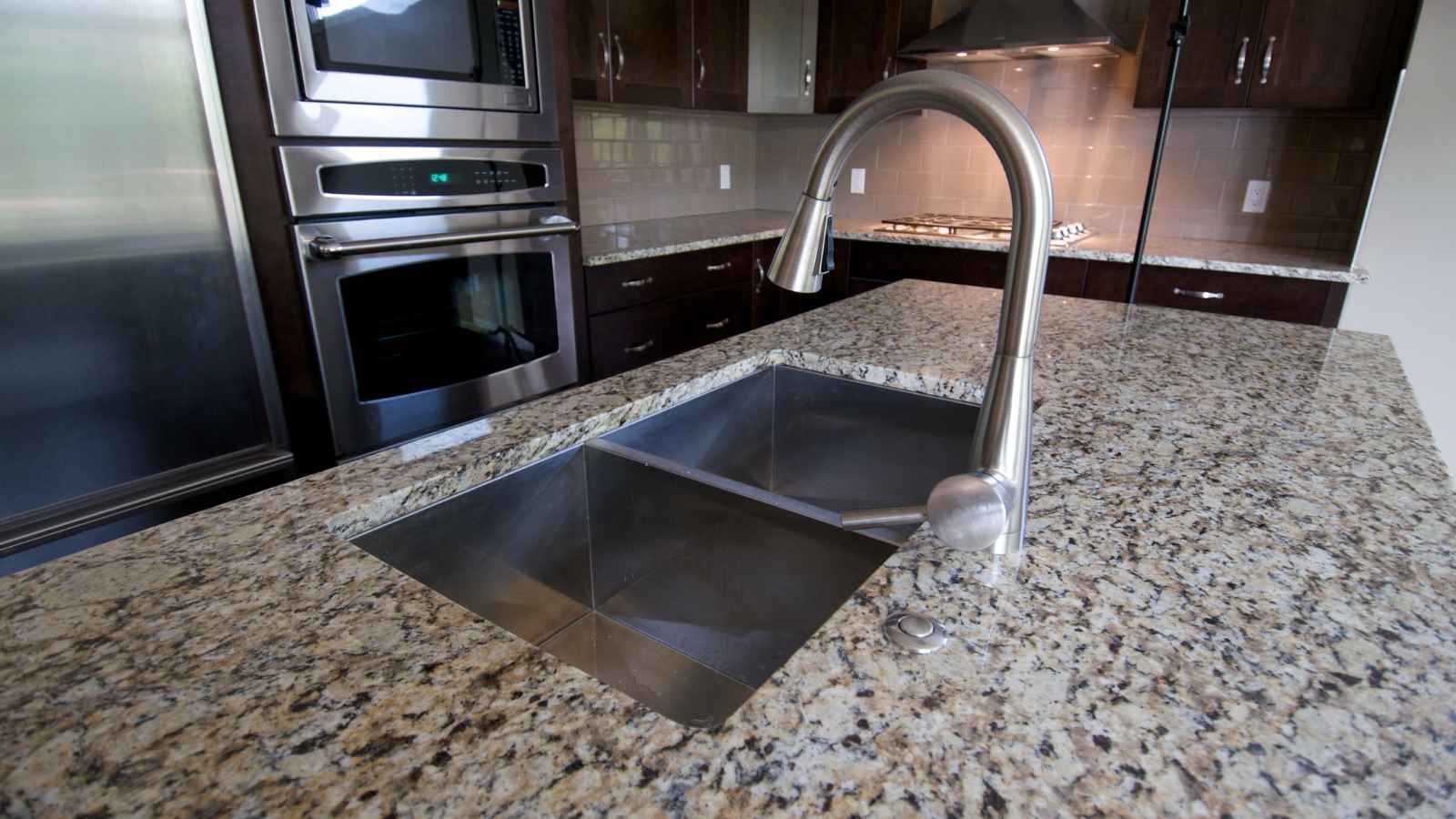 Granite countertops are an affordable and luxurious way to spruce up your kitchen. Not only do they look great, but granite is heat- and scratch-resistant, making it the perfect material for a busy kitchen. Granite comes in various colors, so you're sure to find one that matches the style of your home. Installing granite countertops will not only make your kitchen look more expensive, but it will also add value to your home if you ever decide to sell!
Replace Outdated Lighting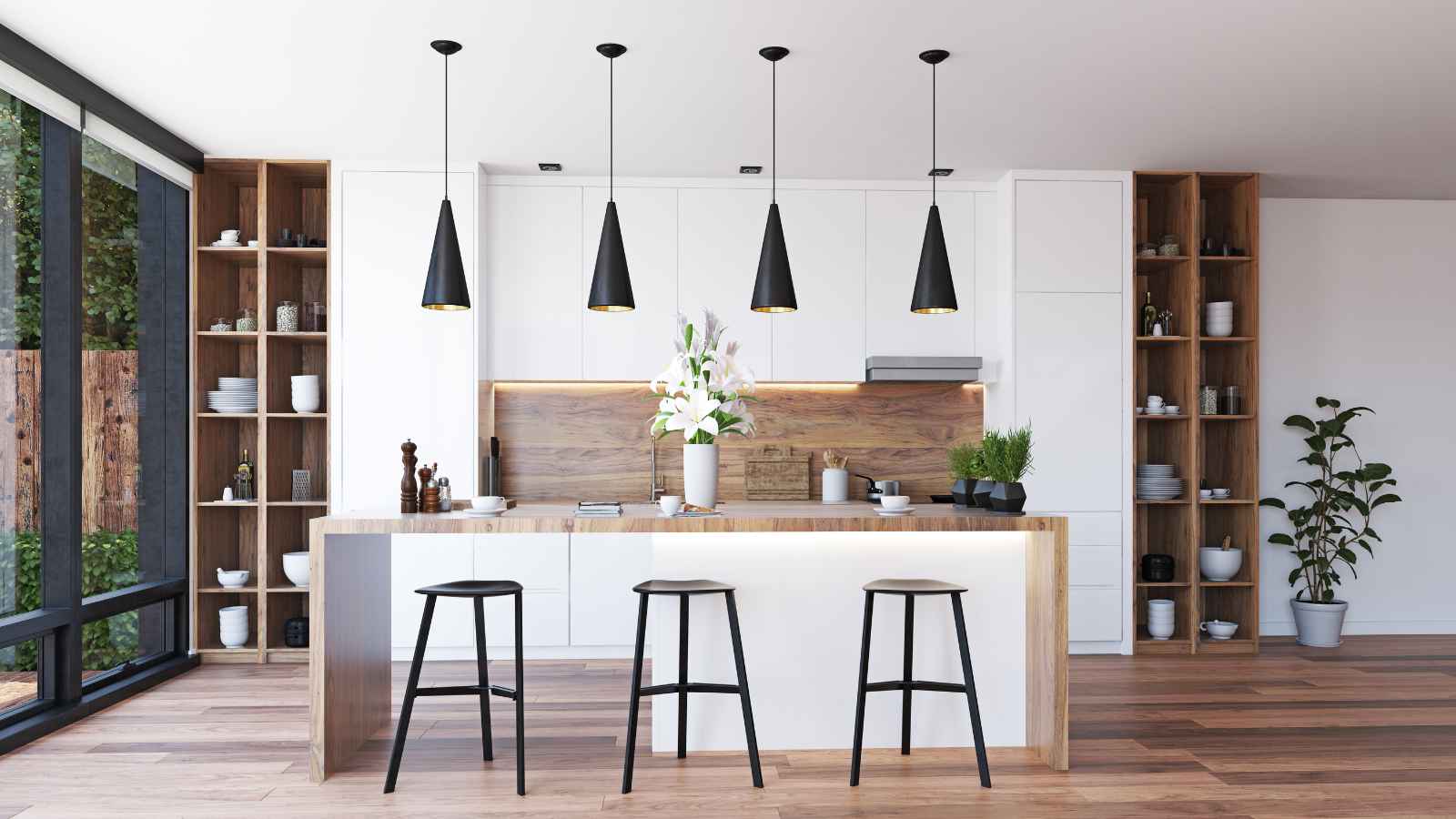 You can opt for a modern pendant light over the kitchen island or sink, and also consider adding in some recessed lighting if you don't have enough natural light from windows. Investing in new fixtures will help brighten up the space and instantly elevate it's look and feel.
Add Crown Molding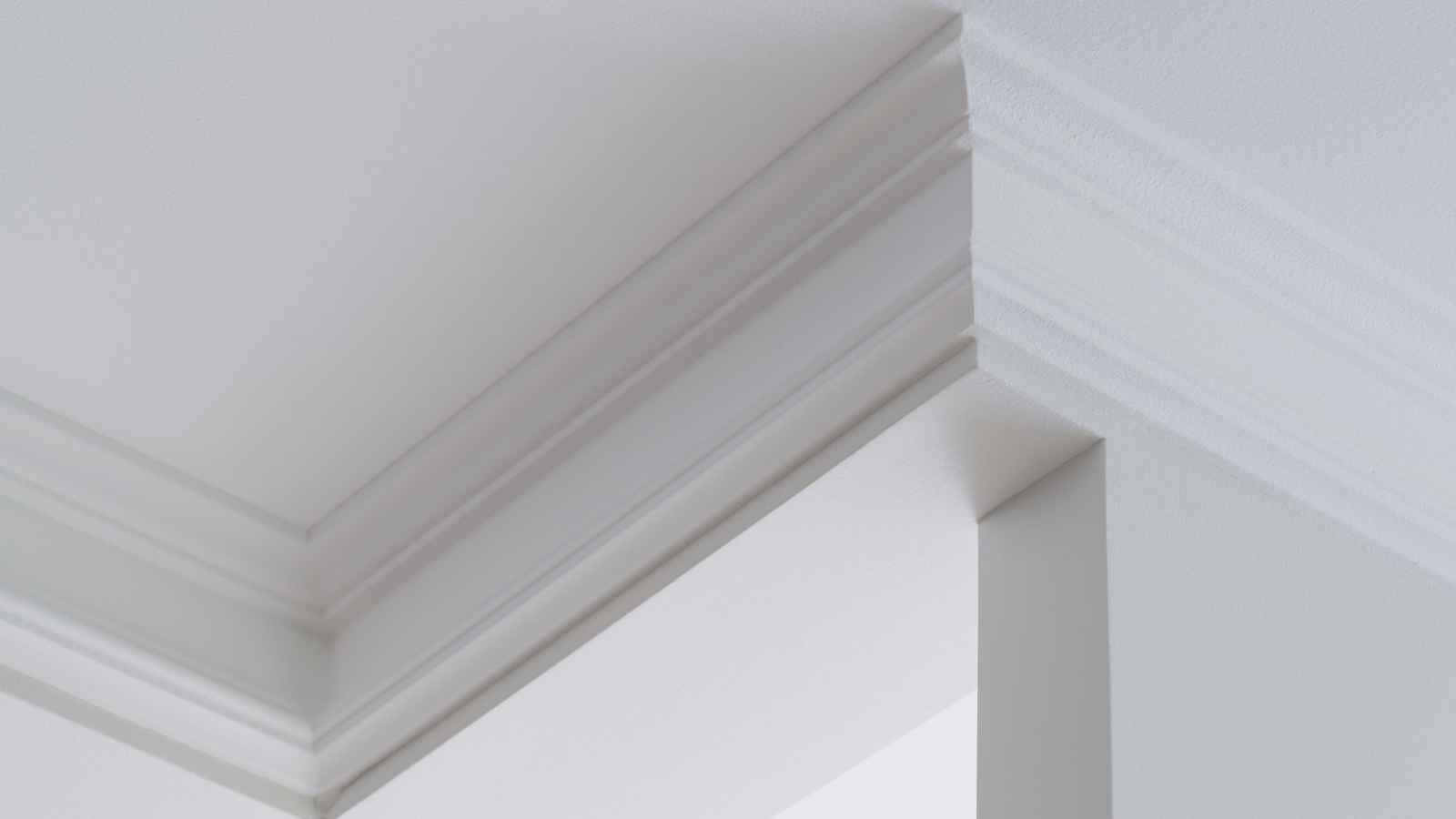 Installing crown molding on top of your cabinets and along the ceiling can add an extra touch of elegance to your kitchen. The classic look of crown molding is timeless, so you don't have to worry about it going out of style anytime soon. Crown molding is also relatively affordable compared to other renovations, making it a great choice if you're looking for an easy but effective way to upgrade your kitchen.
Repaint the Walls and Ceiling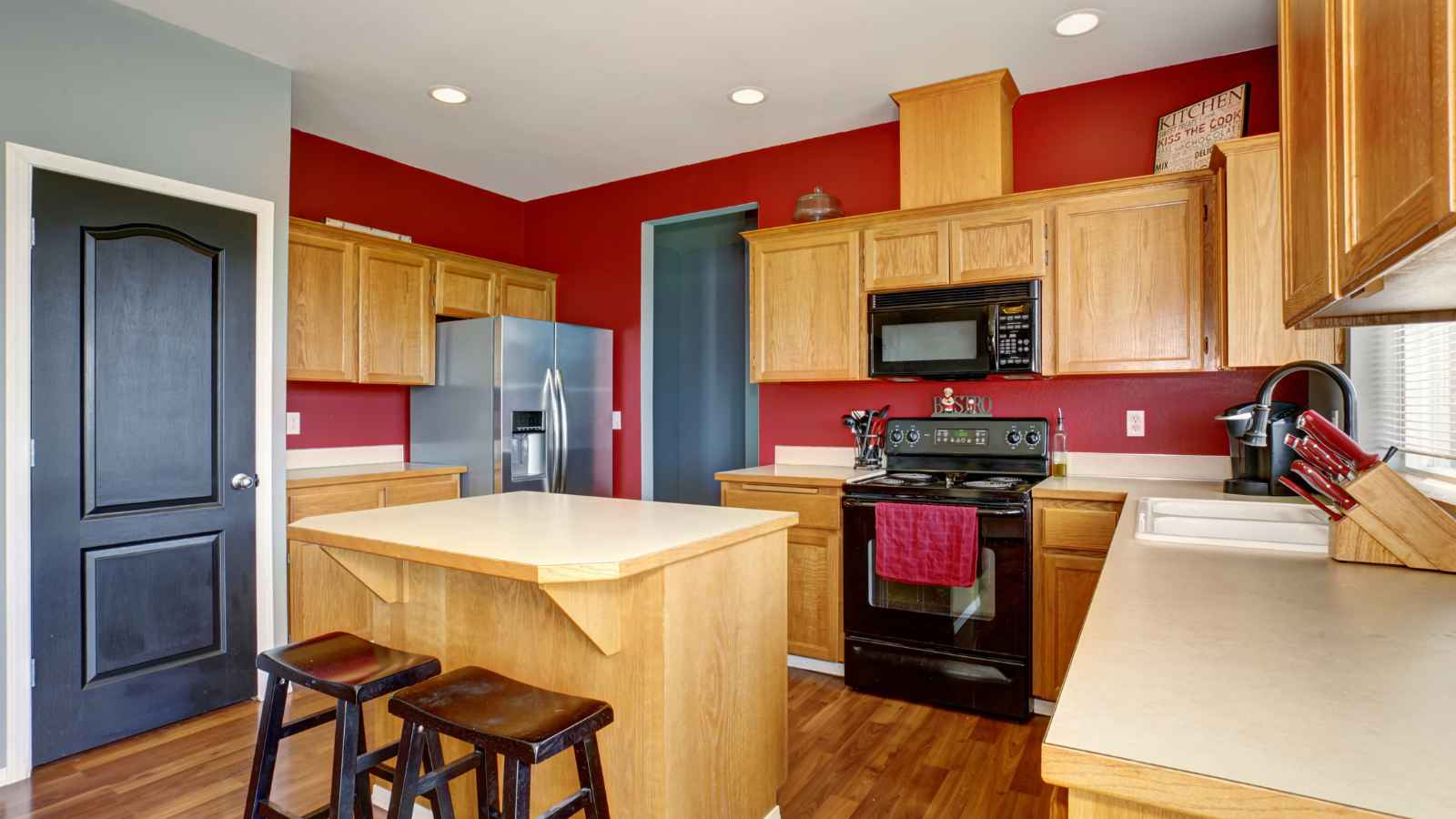 Choose a neutral color for the walls and paint the ceiling with a lighter shade of that same color. This will create an illusion of a larger space and give your kitchen the high-end look you're aiming for. Be sure to use quality paint in order to ensure lasting results!
Opt For Chic Kitchen Accessories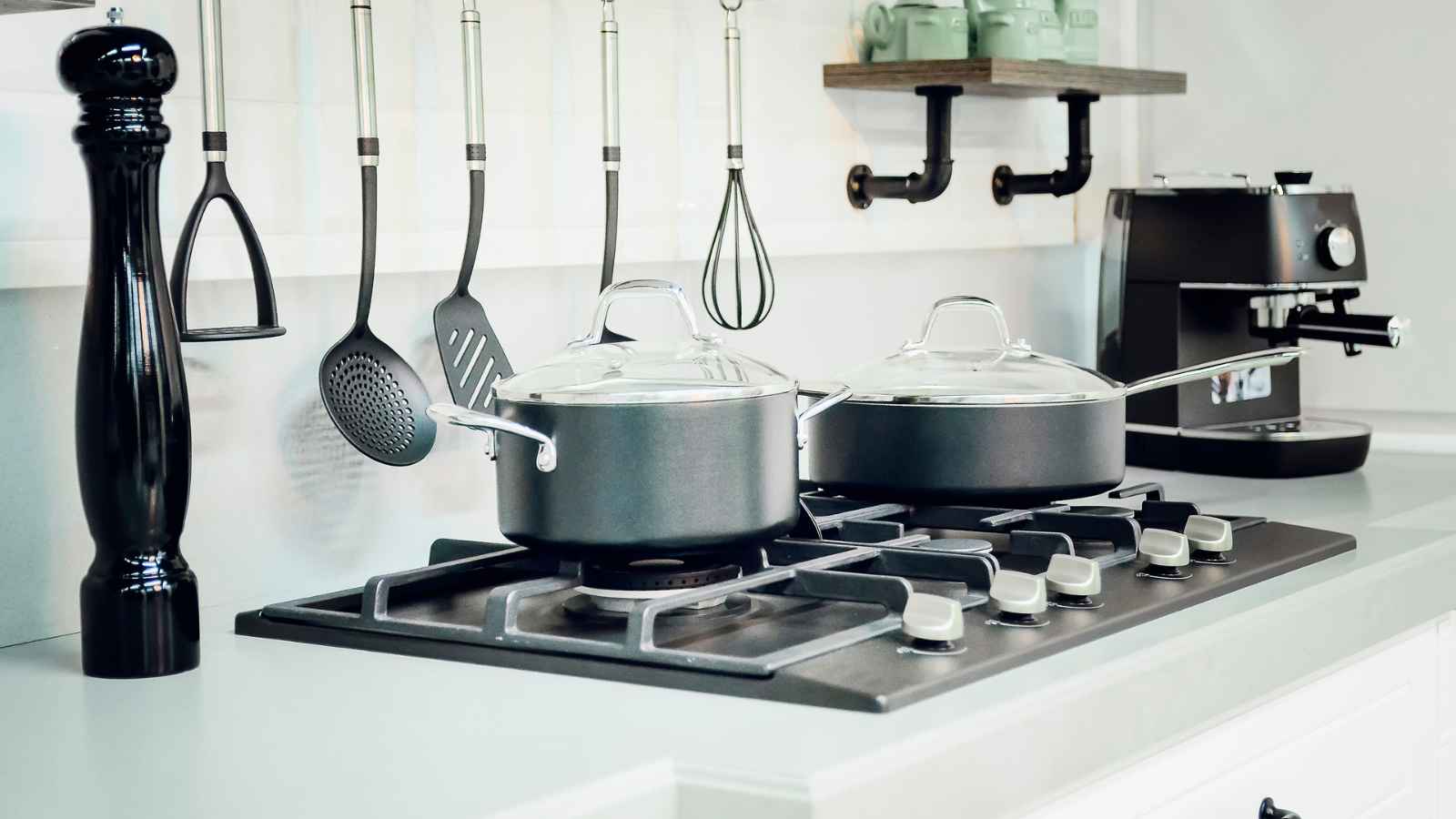 Adding a few decorative items, such as antique-looking canisters, colorful mugs, and ceramic bowls, can bring an interesting contrast to the room. To add some luxury, consider investing in high-quality materials such as marble chopping boards and wooden utensils to give the space a more expensive feel. A few well-chosen pieces will go a long way in making your kitchen look like it belongs on the pages of a home decor magazine!
Replace Stools or Chairs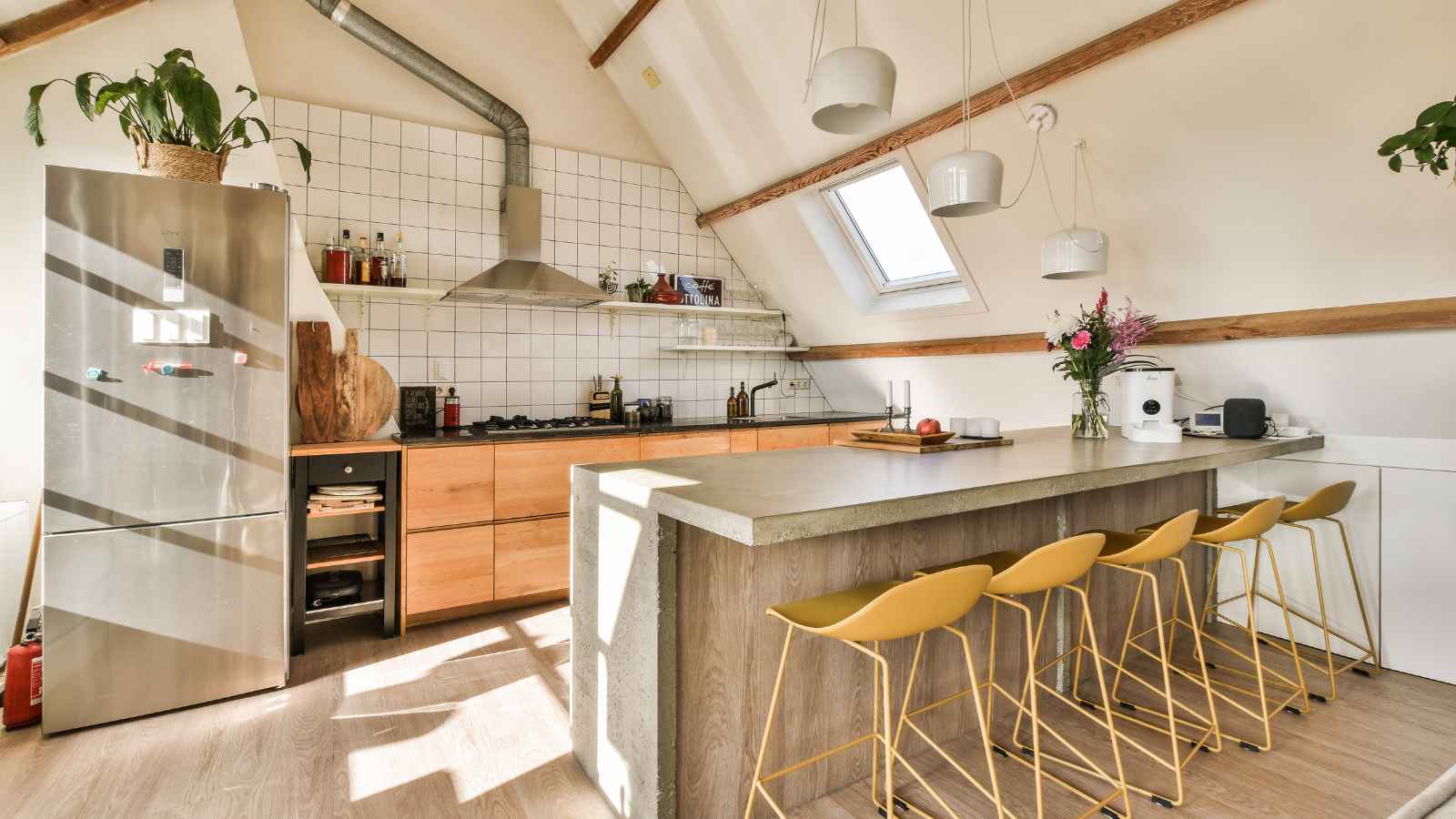 You can choose from a wide variety of colors, styles, materials, and shapes to give your kitchen an updated look. Whether you go for traditional wooden stools or modern metal ones, there's sure to be something that suits both your taste and budget. Plus, if you choose wisely, they can be easily switched out or replaced when you're ready for a new design.
Add or Cover a Range Hood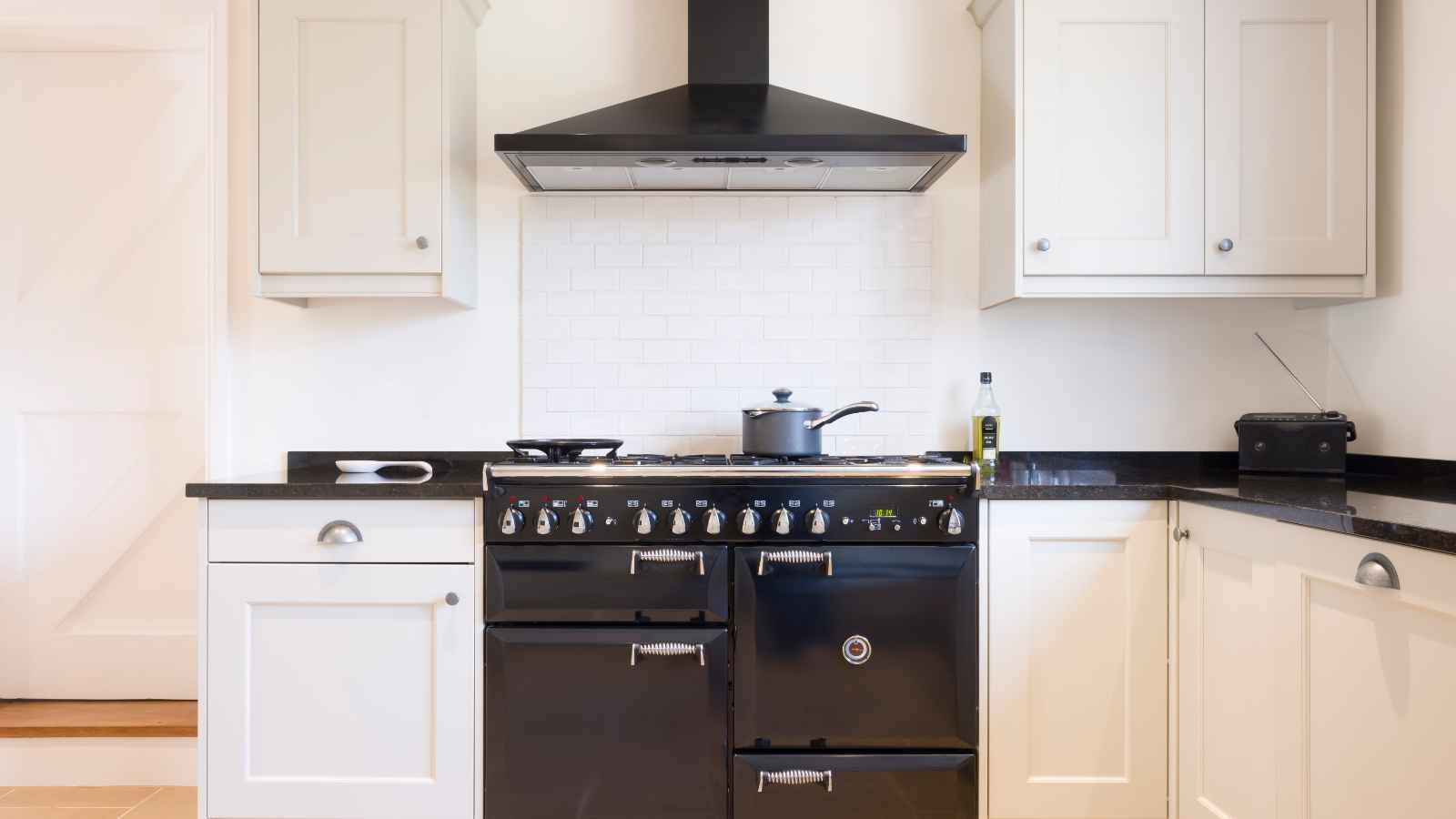 A range hood is an essential part of any kitchen, as it helps to reduce smoke and odors from cooking. It can also add a touch of elegance and style to the overall design. If you already have a range hood in place, simply covering it with a stylish metal or wooden cover will help give your kitchen an updated, luxurious look at an affordable price.
Convert an Existing Cabinet Into a Wine Cabinet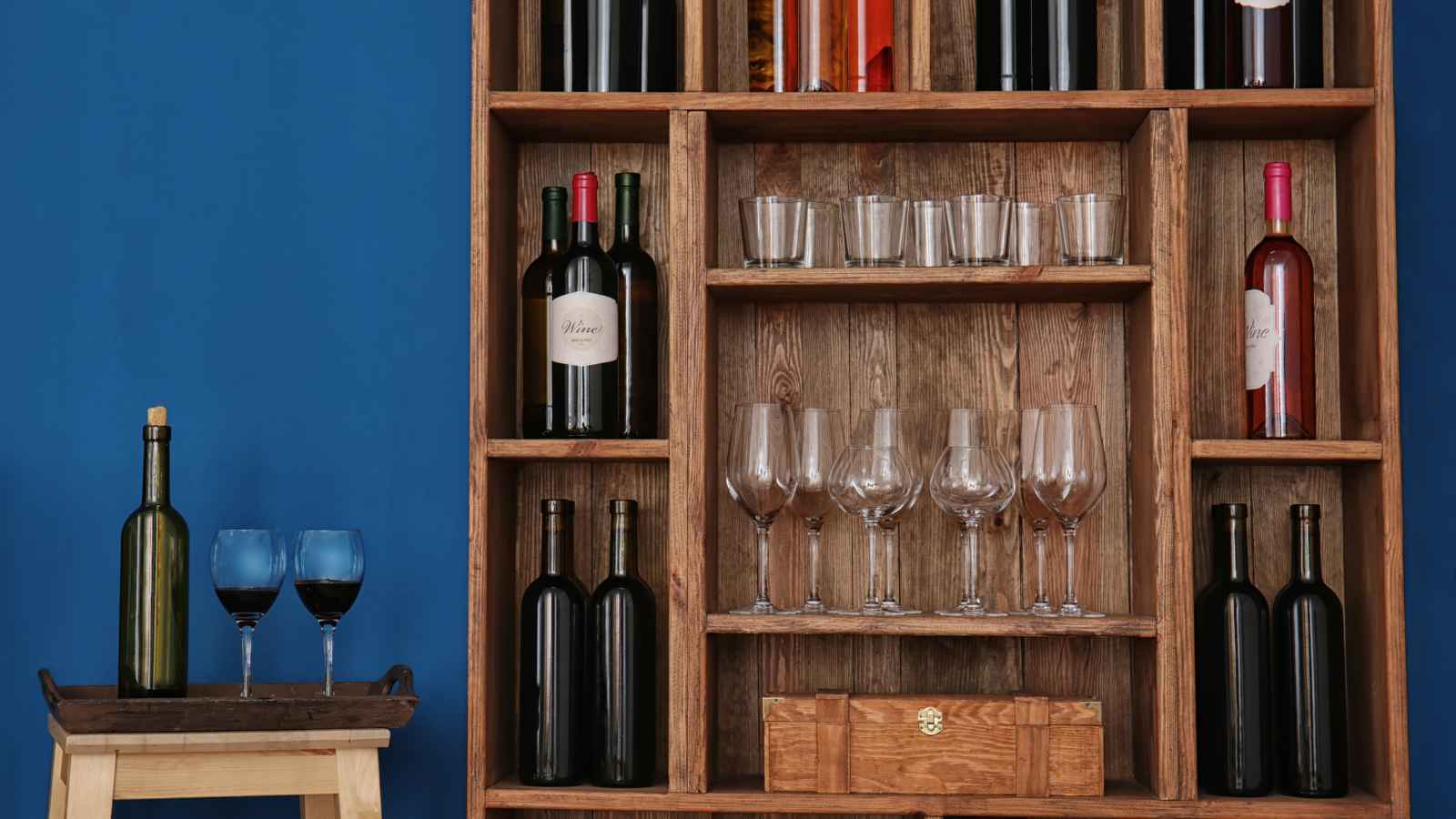 This is a great way to use unused space and create an elegant storage solution for all your bottles. You can install custom dividers for the bottles and racks for the glasses or even add extra shelves to maximize storage space. With just a few simple tweaks, you can transform any existing cabinet into an impressive wine cabinet that will draw attention and admiration!
Switch Out Your Kitchen Faucet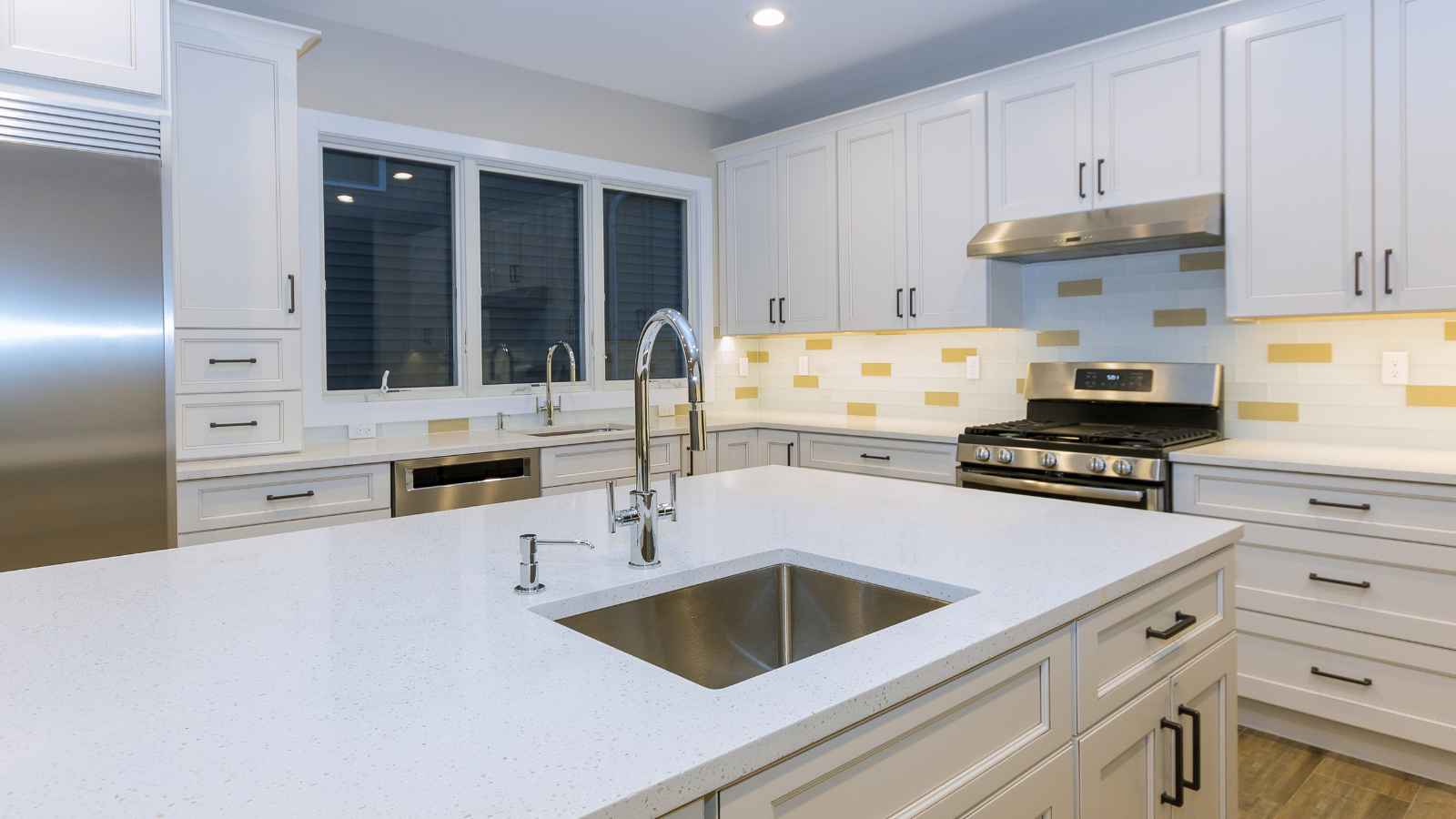 A modern, sleek tap can instantly upgrade your kitchen's look while adding functionality. Choose from brushed nickel, chrome, or stainless steel finishes for a classic, timeless look that will last for years to come. For added convenience, look for styles with pull-down spray heads and single lever handle operation.
5 Easy Kitchen Remodel Ideas on a Shoestring Budget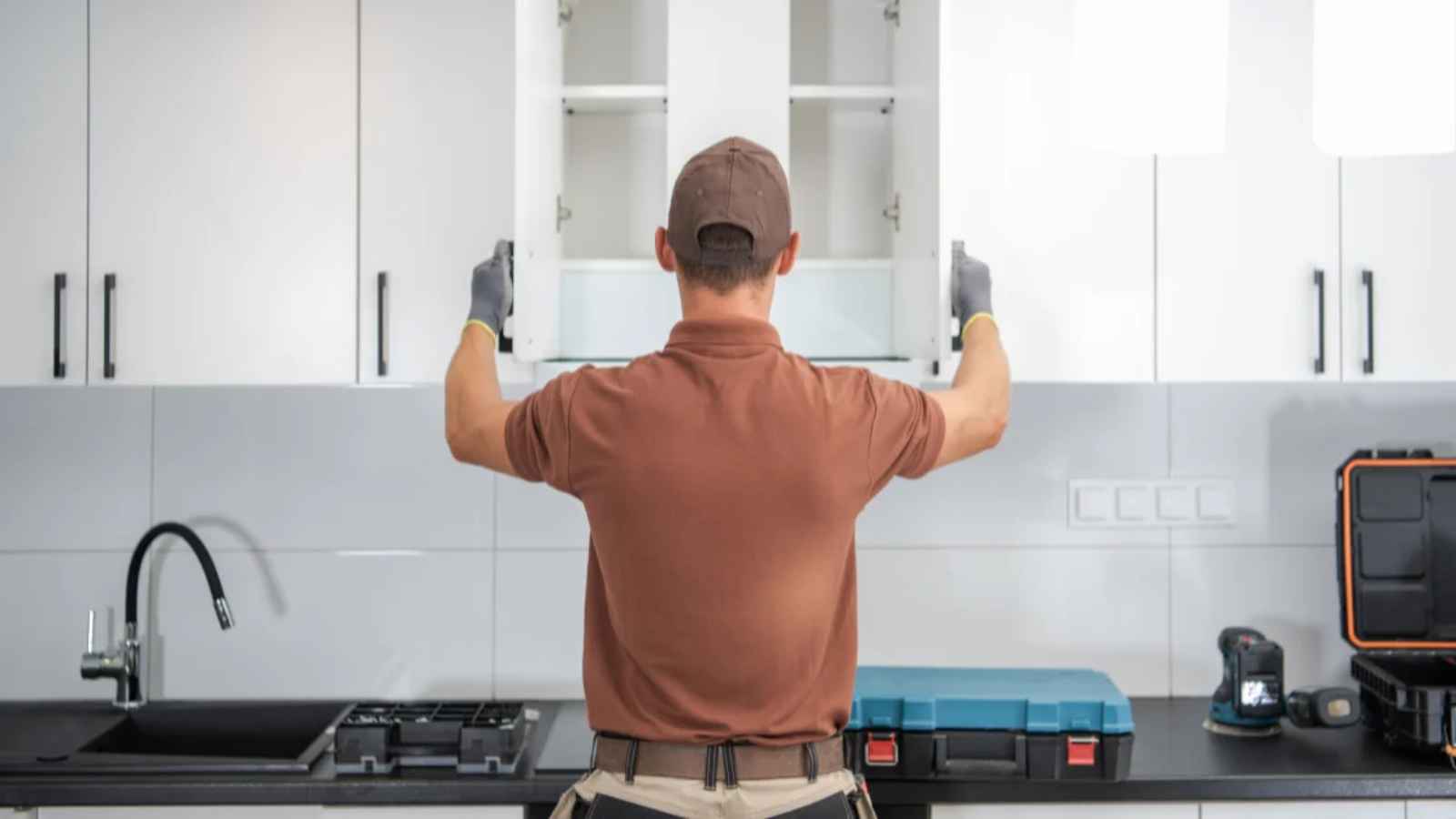 Everyone loves to have a lovely, functional kitchen but not necessarily the hefty price tag that often accompanies it. You don't need to go into debt, or break the bank, to make significant changes in this room of your home.
5 Easy Kitchen Remodel Ideas on a Shoestring Budget
Small Kitchen Ideas: How to Make the Most of The Space You've Got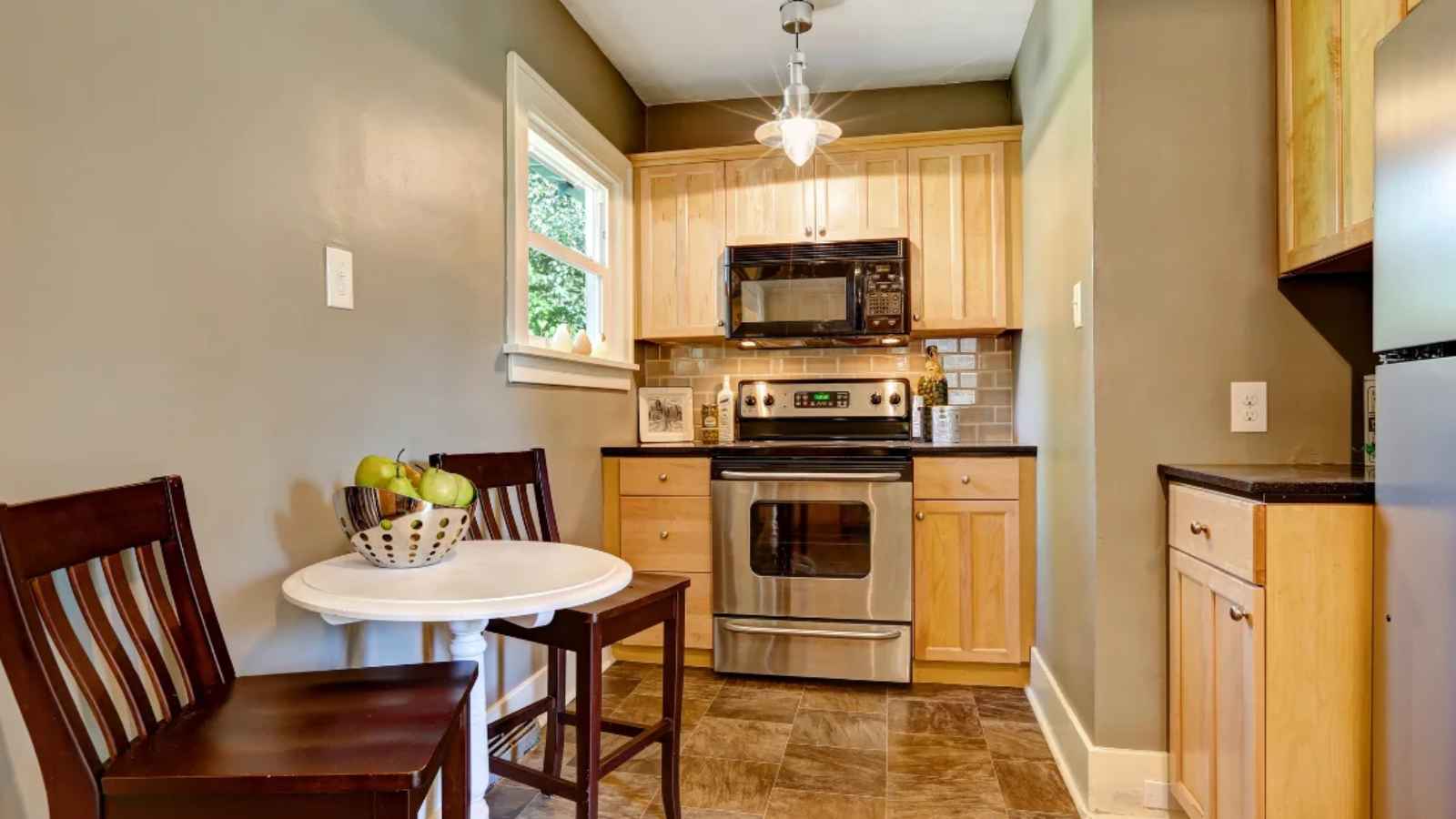 If you're like most people, you probably don't have a lot of space in your kitchen; this can be frustrating when you're making dinner every night or baking with your kids. Don't worry. We've got some small kitchen ideas to help you make the most of your space!
Small Kitchen Ideas: How to Make the Most of The Space You've Got
16 Kitchen Organization Ideas to Help You Declutter Your Space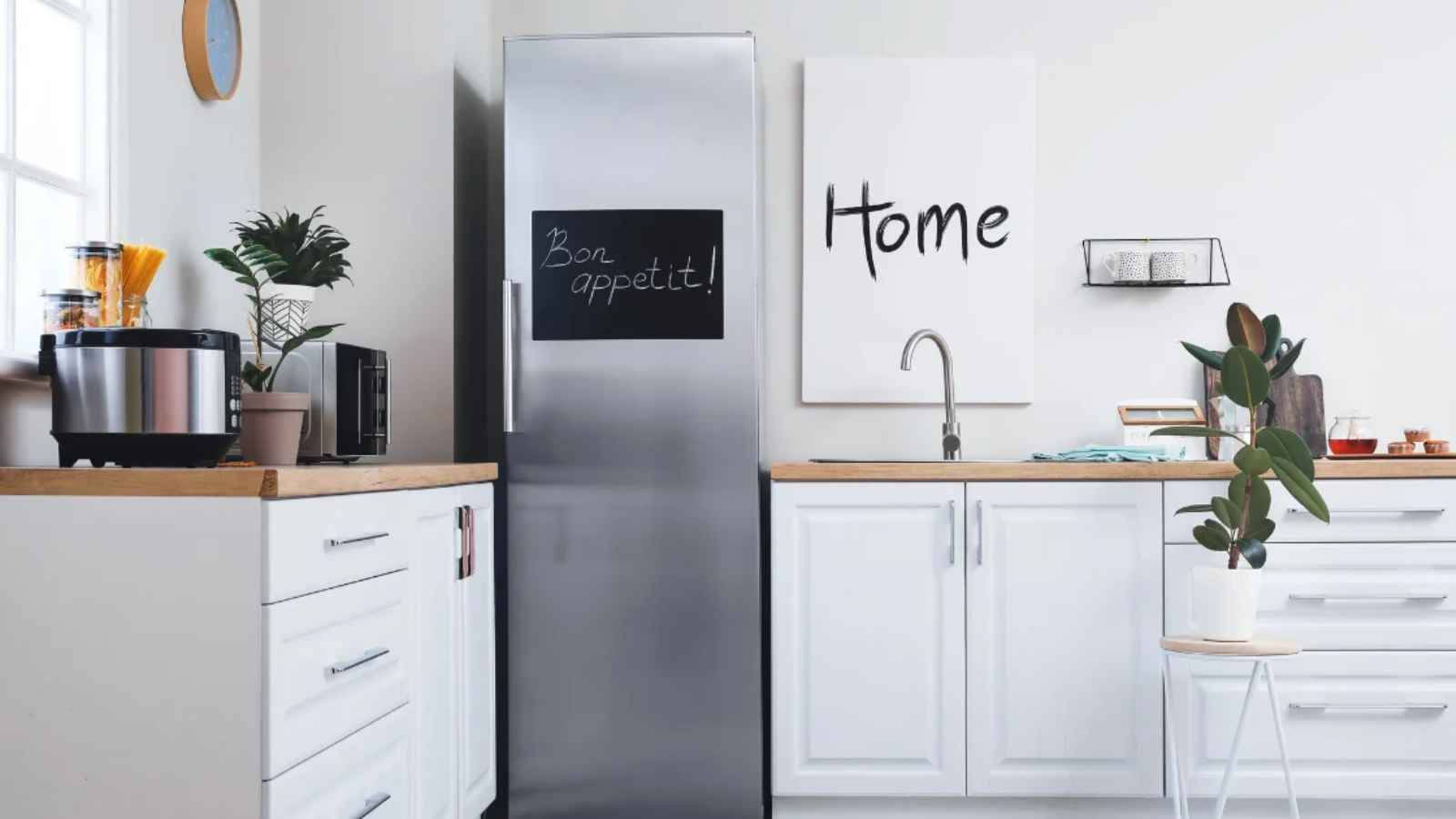 Any cook knows that a well-organized kitchen is a key to a successful meal. After all, who wants to waste time rummaging through cluttered cabinets and cluttered counters when there's a delicious dish to be made?
16 Kitchen Organization Ideas to Help You Declutter Your Space
The Dirty Truth: 16 Items You Should Never Put in Your Dishwasher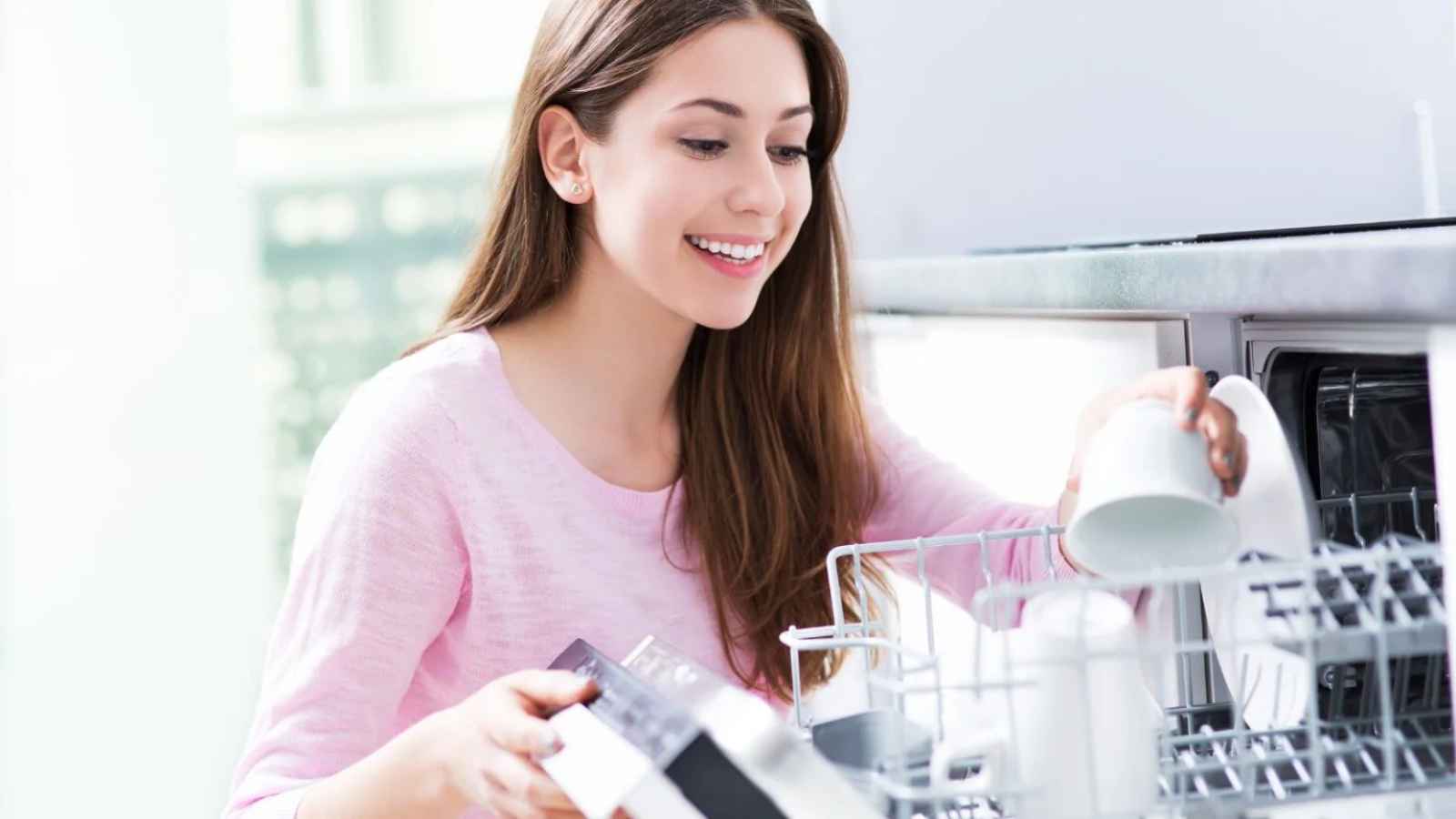 The dishwasher is one of the most made-for-convenience items in our kitchen – so it's only natural that we put all kinds of dishes, utensils, and even pots and pans into them. But dishwashers are our shining knights in the grand quest for kitchen efficiency, but not all utensils are ready to be rescued by this metallic hero. Here's a can't-ignore list of 16 items that should never – yes, never – take a dip in your dishwasher.
The Dirty Truth: 16 Items You Should Never Put in Your Dishwasher
The Pantry Storage Plan That Will Improve Your Lifestyle
We have all seen pictures and videos of amazing kitchen pantries, spotlessly clean, perfectly organized visions of shiny canisters or decorative mason jars with stylish labels filled to the brim with all kinds of foodstuffs. These aspirational pantries are designed to inspire and motivate us, but we are often left feeling inadequate.