Welcome, dear reader, to the bizarre realm of peculiar school rules! Not the run-of-the-mill "no phones in class" or "uniform on Mondays" type. No, no, no! We're talking about regulations so outlandish they'll have you questioning the very fabric of educational bureaucracy. Dive in with us as we explore 15 of the most absurd school rules revealed by former students.
Trust us, these tales of inexplicable regulations will have you laughing, shaking your head, and perhaps even reminiscing about the strange rules you had to endure during your school days. Buckle up because we're about to embark on a truly ridiculous journey.
No Left-Handed Writing
Believe it or not, some schools banned students from writing with their left hand. Under the pretense of 'uniformity,' this rule stifled the natural inclinations of many students.
The Skirt-Drop Test
In the context of a bygone era, female students were subjected to a 'skirt drop test.' If a skirt didn't touch the floor when a girl kneeled, it was deemed too short.
No Red Ink
Certain schools considered red ink too confrontational for marking mistakes. Teachers had to use other colors, leaving students to wonder why their errors were suddenly so fashionable.
Run Everywhere
To ensure timeliness, one school enforced a rule where students had to run – not walk – to classes. Accidents were inevitable, but hey, punctuality was king!
Silent Lunches
Some schools imposed a rule for silent lunches. The rationale? Noise control and discipline. Kids had to master the art of silent communication every lunchtime.
Uniform Socks
Not just uniforms but even socks were under scrutiny at some schools. An inch higher or lower could earn you a day in detention.
No High Fives
Certain schools banned high fives to prevent 'unnecessary physical contact.' It seems the fear of friendly gestures was real.
Ban on Birthday Invites
Some schools banned birthday party invitations to avoid hurting students' feelings unless the whole class was invited. The result? Either huge parties or none at all.
Compulsory Hairstyles
Some schools enforced compulsory hairstyles. Creativity and individuality had to be left at the school gates.
No Best Friends
A few schools tried to ban students from having best friends to prevent others from feeling left out. Heavy stuff for the schoolyard, right?
Mandatory Goggles for Playing Chess
At school, wearing safety goggles during chess games was mandatory. We guess it was safer than playing with real swords. Checkmate, common sense!
Forbidden to Say "Bless You"
Some schools banned saying "bless you" after a sneeze, deeming it a disruptive courtesy. We're sure the students were sneezing with delight!
No Bathroom Breaks
A few schools implemented strict 'no bathroom breaks' during class, testing the limits of students' bladders.
Banned Colors
Some schools had surprisingly strict dress codes, including lists of banned clothing colors. It was puzzling to discover that even royal blue was deemed too rebellious!
No Erasers
A few schools banned erasers from teaching students that mistakes were permanent. Now, that's one way to leave a lasting impression.
Source: Quora. 
How Do College Students Afford To Travel So Much Today?
An Internet user recently asked college students how they find the money to travel, considering how vacations are becoming a luxury for many working families. Here are some takeaways.
How Do College Students Afford To Travel So Much Today?
8 Best Dog Backpacks for Hiking and Outdoor Adventures
Dog backpacks are designed to fit comfortably on your dog's back, freeing up your hands for carrying other things. In addition, they typically have multiple pockets for storing food, water, and toys, and some even have built-in bowls for easy feeding on the go. This post provides all the information you need to select the best dog backpack for your furry friend as clearly and concisely as possible.
8 Best Dog Backpacks for Hiking and Outdoor Adventures
The Highest Paying Jobs Without a Degree To Start Earning Without Student Debt
Many jobs require on-the-job training or certification rather than years of education (and student loan debt). They can provide financial stability and career advancement opportunities with dedication and hard work, just like any other career. This article will explore some of the highest-paying jobs without a college degree.
The Highest Paying Jobs Without a Degree To Start Earning Without Student Debt
How Students Can Avoid Physical Trauma in Sports
Sport is good for your body and mind, but it still comes with a risk of injuries. Although it is impossible to control everything, many traumas and injuries can be prevented. For students, it is important to know the risks and appropriate techniques to reduce them. In this guide, you'll learn how to do just that.
How Students Can Avoid Physical Trauma in Sports
20 Things That Boomers Think Are Cool, But Aren't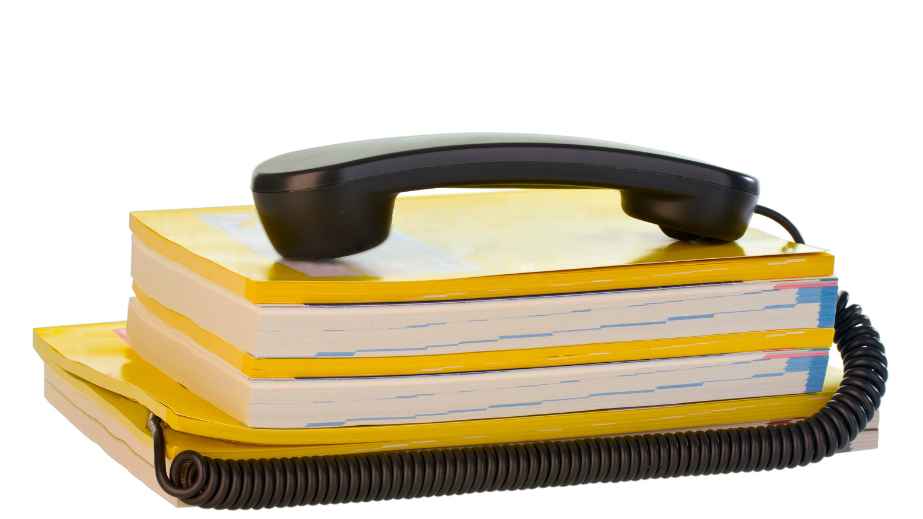 Picture this: Dad jeans hitched up high, a Facebook post littered with far too many emojis or a fervent conversation about the good old days of rotary phones and snail mail. It's not that we don't appreciate the boomer's sense of style and their unique quirks, but let's face it – some trends should remain lovingly tucked away in the annals of history.