Travel isn't just about the destination but also the experience. Embrace the spirit of discovery with a road trip across America that showcases not only its incredible natural beauty but also the eclectic, quirky, and sometimes outright strange roadside attractions that make this country so unique.
Here are top 15 roadside attractions you shouldn't miss on your next American journey.
Lucy the Elephant, Margate, New Jersey
Dominating the beachside landscape in Josephine Harron Park, Lucy the Elephant stands proudly as an iconic six-story structure. Her intriguing design has secured her a place on the National Park Registry of Historical Landmarks.
Cabazon Dinosaurs, Cabazon, California
Nestled just outside Palm Springs, the Cabazon Dinosaurs demand attention. Two imposing prehistoric behemoths—a 150-foot-long brontosaurus and a 65-foot-tall tyrannosaurus rex—looming large over the landscape, are unmissable for passersby on the highway.
Cadillac Ranch, Amarillo, Texas
The Cadillac Ranch offers an outdoor art spectacle that fuses vintage automobile culture with a distinctive pop art style. Brightly painted classic cars buried nose-first in the desert sand form a striking tableau against the Texas landscape.
Monster Monument, Dover, Delaware
Situated at the Dover International Speedway, the Monster Monument is a rock monster with fiery red eyes standing tall at 46 feet. Its larger-than-life presence offers an impressive photo op, guaranteeing a memorable encounter.
Holy Land USA, Waterbury, Connecticut
While officially closed, the Holy Land USA remnants make for an intriguing visit. The roadside ruins of this Christian theme park feature a prominent Holy Land sign and a monumental 50-foot stainless steel cross.
Bishop Castle, Rye, Colorado
Bishop Castle isn't just a home; it's a whimsical roadside attraction. Rye native Jim Bishop has been building this wood-and-stone castle since 1969, with continuous expansions adding to its allure.
Jolly Green Giant Statue, Blue Earth, Minnesota
A tribute to healthy eating, the Jolly Green Giant statue in Blue Earth serves as a massive reminder to get your daily dose of greens. This iconic figure inspires both young and old travelers alike.
Official Center of the World, Felicity, California
Felicity, California, houses an unexpected attraction—a stone pyramid purporting to mark the center of the world. This location offers a touch of whimsy amid the vast expanse of the Sonoran Desert.
House on the Rock, Spring Green, Wisconsin
This attraction's name is literal. Perched atop a rock face is a massive home featuring an array of indoor attractions, such as a horseless carousel and the Infinity Room, which extends 218 feet past the building's base.
Enchanted Highway, North Dakota
The Enchanted Highway offers a visual feast without leaving your vehicle. This 32-mile stretch is adorned with scrap metal sculptures of varying themes, creating an open-air art gallery that spans the horizon.
Clown Motel, Tonopah, Nevada
The Clown Motel, famous for its clown-themed décor and slightly eerie neighboring graveyard, delivers a unique blend of fun and fear that makes it a must-see attraction on the open road.
Carhenge, Alliance, Nebraska
As America's answer to the UK's Stonehenge, Carhenge in Alliance, Nebraska, replicates the prehistoric stone circle using junked cars, transforming an ordinary field into a remarkable monument.
UFO Welcome Center, Bowman, South Carolina
Bowman's UFO Welcome Center extends a friendly invite to otherworldly visitors. This roadside attraction features a UFO replica and a scrap metal fence broadcasting a message of unity across galaxies.
Hat 'N' Boots, Seattle, Washington
Seattle's Hat 'N' Boots is a monument to cowboy fashion. Initially, part of a 1950s gas station, the 44-foot-wide boot and the 22-foot-tall hat have undergone restoration and continue to captivate tourists and locals alike.
The Hood Milk Bottle, Boston, Massachusetts
Beyond its historical landmarks, Boston offers whimsical attractions like The Hood Milk Bottle. Towering over Congress Street, this stainless steel and concrete structure pays homage to the local Hood Dairy Company. Climb upstairs inside for a unique view of Boston's bustling downtown area.
And that's a wrap on our exhilarating journey exploring the Most Thrilling Roadside Attractions Throughout the United States. From quirky sculptures to whimsical landmarks, we've marveled at the fascinating wonders scattered across the country, leaving us with memories to cherish for a lifetime. Get ready to embark on your own adventure and uncover the hidden treasures that await along the winding roads of America! 🚗🗺️🇺🇸
How to Pack a Suitcase: Efficient Tips for Travelers
Packing a suitcase can be daunting, especially if you want to maximize your luggage space and organize your belongings. Whether preparing for a short trip or an extended vacation, understanding the packing process is essential to ensuring a stress-free journey.
How to Pack a Suitcase: Efficient Tips for Travelers
The Ultimate Guide to the Best Luggage Sets in 2023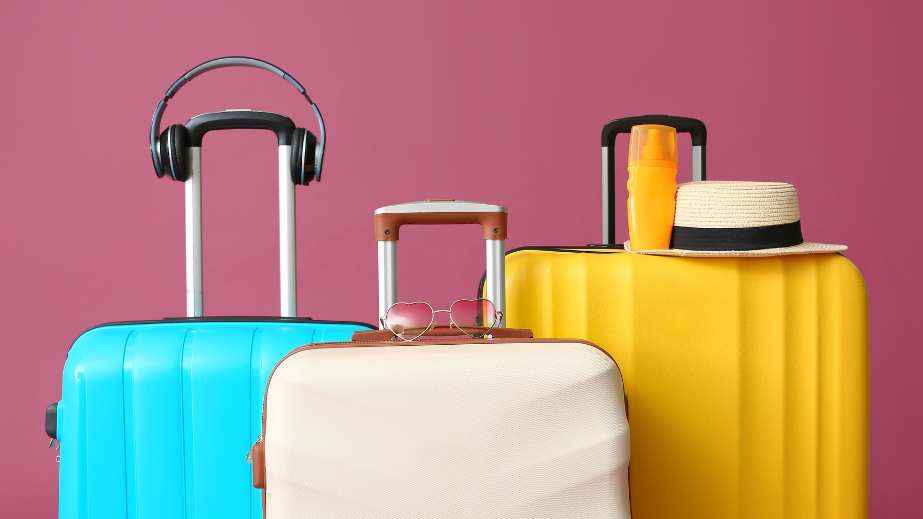 When it comes to choosing the best luggage set to buy, there are a lot of factors you need to consider. For example, what type of traveler are you? How often do you travel? What is your budget? Do you need a hardshell or softshell suitcase? These are just some of the questions you must ask yourself before purchasing the best luggage sets. In this ultimate guide, we will help make the process a little bit easier for you.
The Ultimate Guide to the Best Luggage Sets in 2023
16 U.S Cities With the Friendliest People You'll Ever Meet
Everyone wants to feel welcomed and accepted when they visit a new place, and luckily there are many cities in the United States that offer just that. From small towns with big personalities to bustling metropolises with plenty of friendly faces, these sixteen U.S. cities have some of the friendliest people you'll ever meet. Whether you're looking for a place to retire or want an exciting vacation destination, make sure to check out these warm and welcoming cities on your next trip!
16 U.S Cities With the Friendliest People You'll Ever Meet
10 of The Most Dangerous National Parks in the U.S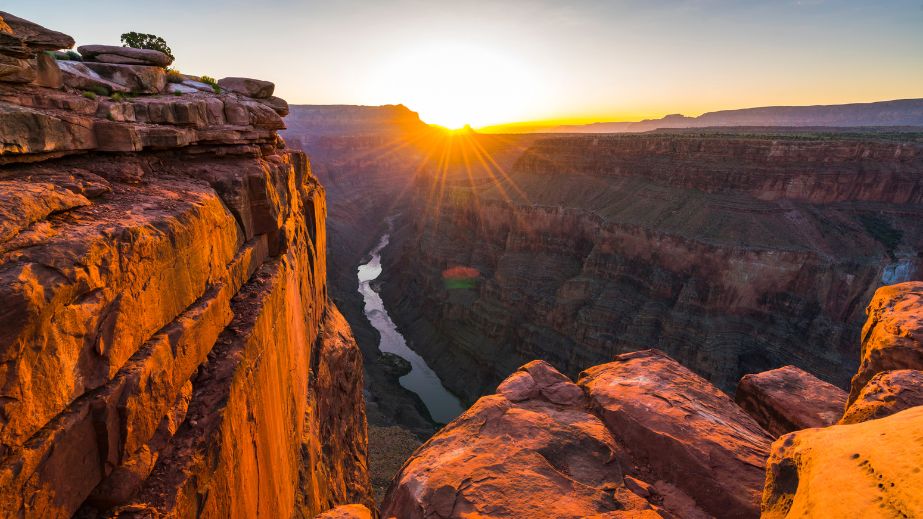 In the heart of the United States, colossal realms of wilderness spread across states, attracting millions of explorers every year. They house diverse landscapes, teeming with life and offering thrilling adventures. However, these natural beauties can also pose significant challenges and dangers to the unprepared.
10 of The Most Dangerous National Parks in the U.S
10 Best Destinations for RV Campers in America
The freedom of the open road can be compared to nothing in the archive on an adventurer's experience. To be cased between clay earth and the infinite stretch of open heavens, soaking in awe of diverse landscapes and the camaraderie of new people across charming towns is the dream of every RV camper. Luckily, the U.S. is brimming with destinations that promise to bring your camping dreams to life.