While asking if a dog is intelligent, what we're really inquiring about is their trainability. This attribute isn't solely dependent on a canine's intelligence. Several other factors such as breed-specific personality, instinctive drive, and genetic heritage, significantly affect a dog's ability to learn.
Dog breeds have been developed over the years to fulfill specific roles. Some were bred to work independently, while others to collaborate with their human counterparts. Trainability can also be influenced by the dog's ability to focus amidst distractions and the effectiveness of the training methods employed. An engaging, rewarding, and fun training session can make a difference in any breed's learning capabilities.
According to renowned dog researcher Dr. Stanley Coren, the following are the most trainable breeds:
Border Collie
The Border Collie is the epitome of a smart working dog. Their learning speed is outstanding, often leaving their human trainers scratching their heads, wondering how they can keep up with this lightning-fast learner.
Poodle
Underneath the stylish coat, the Poodle brims with intelligence and eagerness. These dogs are eager learners, willing to embrace whatever knowledge you offer them.
German Shepherd
Often chosen for police and military work due to their trainability, German Shepherds are relentless workers, driven by a strong desire to please their handlers.
Golden Retriever
Golden Retrievers, beyond their friendly demeanor and stunning looks, are exceptionally trainable and keen to please. Don't let their playful nature fool you, they pack quite a lot of brainpower!
Doberman Pinscher
A common choice for police and military services, Doberman Pinschers are fearless, loyal, and avid learners. Their ability to retain their training is commendable.
Shetland Sheepdog
With their playful spirit and love for learning new behaviors, Shetland Sheepdogs make excellent participants in dog sports such as agility or obedience.
Labrador Retriever
Labs are not only popular but also quick learners. Their friendly nature and eagerness to please make them a top pick for service work.
Papillon
Identified by their butterfly-like ears, Papillons are eager learners, quick to understand and enjoy learning new things.
Rottweiler
Rottweilers are not only highly trainable but also naturally protective, thriving when given a task. Training is integral to their happiness.
Australian Cattle Dog
These independent thinkers are tireless workers who thrive when given a task. Training these intelligent dogs provides them with a sense of purpose.
Pembroke Welsh Corgi
Despite their small size, Pembroke Welsh Corgis respond remarkably well to training, demonstrating a high degree of enthusiasm in dog sports.
Miniature Schnauzer
These playful, small dogs are eager to please their owners. Despite their Terrier Group membership, they exhibit higher trainability than some breeds due to their unique origins.
English Springer Spaniel
Hardworking in the field, playful at home, English Springer Spaniels are quick learners with a strong desire to please.
While these breeds are known for their trainability, remember that virtually all dogs can be trained. Some might require a bit more patience, but the outcome will be rewarding. At the end of the day, celebrate what makes your breed special and find the techniques that help your dog learn best. And remember, even the most trainable dogs can learn bad behaviors as quickly as good ones.
The 20 Best Dog Breeds for Families to Adopt
In the grand realm of canine compatriots, some dog breeds have outpaced others in the lifespan marathon. Like fine wine, they improve with age, gracing our lives with their enduring presence. Let's embark on a remarkable journey to uncover the 15 dog breeds that could become your longest-lasting pals.
The 20 Best Dog Breeds for Families to Adopt
The 13 Best Calming Dog Beds of 2023
Dogs are usually very happy creatures; however, they can have their anxieties. Dogs might have anxieties about being alone or being left in a particular place or situation; otherwise, many dogs might be anxious because of changes to their routine. And there is no better way to treat this than to help them feel safe and secure by getting them the best calming dog bed.
The 13 Best Calming Dog Beds of 2023
15 Best Guard Dog Breeds to Protect Your Home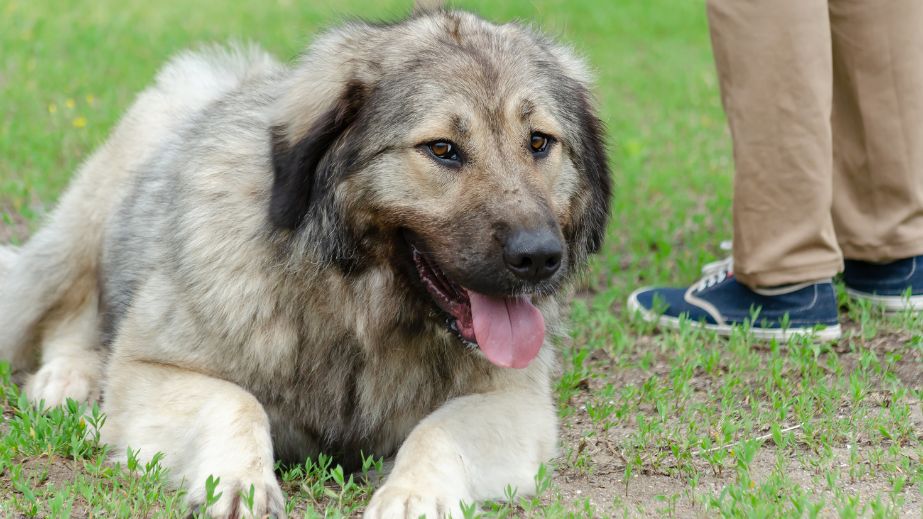 As the saying goes, "dogs are a man's best friend." But let's be honest; some dogs can also make the best security systems. They've got everything you need – loyalty, alertness, and the instinct to protect their loved ones.
15 Best Guard Dog Breeds to Protect Your Home
12 Things Humans Do That Dogs Hate So Bad
Though we often consider our canines as our best companions, there are specific behaviors that we, as humans, might unknowingly engage in that can displease or distress our furry friends.
12 Things Humans Do That Dogs Hate So Bad
10 Best Dog Breeds That Make Excellent Best Friends
The term "man's best friend" has been applied to dogs for generations, and rightfully so. These cuddly friends are always there for their owners and shower them with love and dedication. However, not every dog breed is well suited to the role of man's best friend.