Embarking on a journey to explore the world's most beautiful beaches is akin to opening a book filled with tales of nature's grandeur, radiant sunshine, azure waters, and the soothing rhythm of waves. These beaches, scattered across the globe, promise authentic experiences that evoke a sense of awe at the sheer beauty of our planet.
They're more than just idyllic locations; they're sanctuaries that offer refuge from the daily grind, where one can connect with nature on a profound level, lose oneself in the mesmerizing dance of the waves, and find peace amidst the vast expanse of sand and sea. Join us as we traverse the globe and dive into the captivating charm of the 15 most beautiful beaches.
Bora Bora, French Polynesia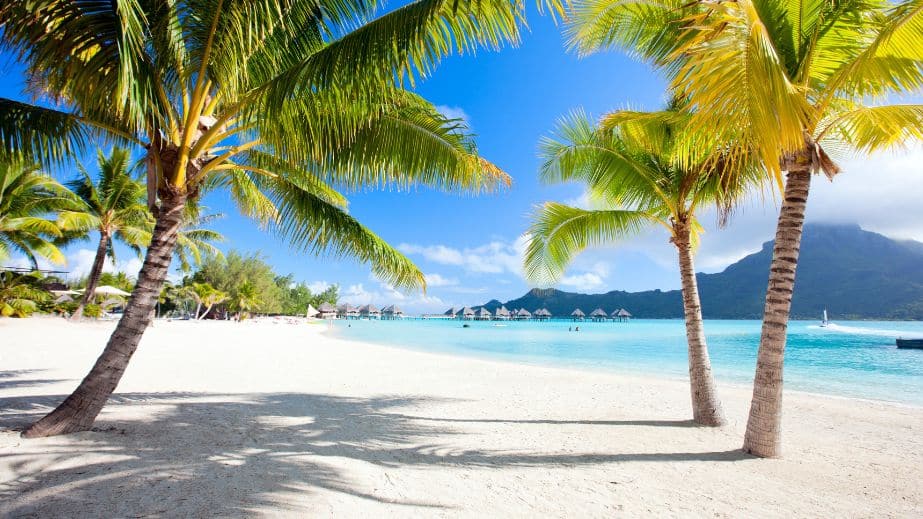 Known for its idyllic charm, Bora Bora boasts turquoise waters that hug overwater bungalows, creating a dreamlike ambiance. Its pristine white sand beaches are a relaxing haven, while the iconic Mount Otemanu completes the picturesque backdrop.
Whitehaven Beach, Australia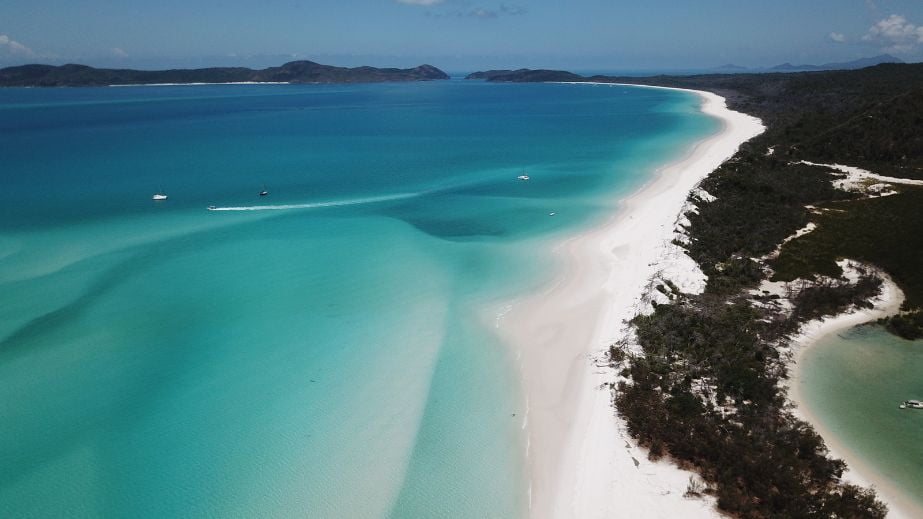 Nestled within the Whitsunday Islands, Whitehaven Beach captivates with its brilliant white silica sands that stretch for miles. Crystal-clear waters gently lap the shore, inviting visitors to enjoy its natural wonder. The beach is a serene paradise, offering a truly unique and awe-inspiring experience.
Grace Bay, Turks and Caicos Islands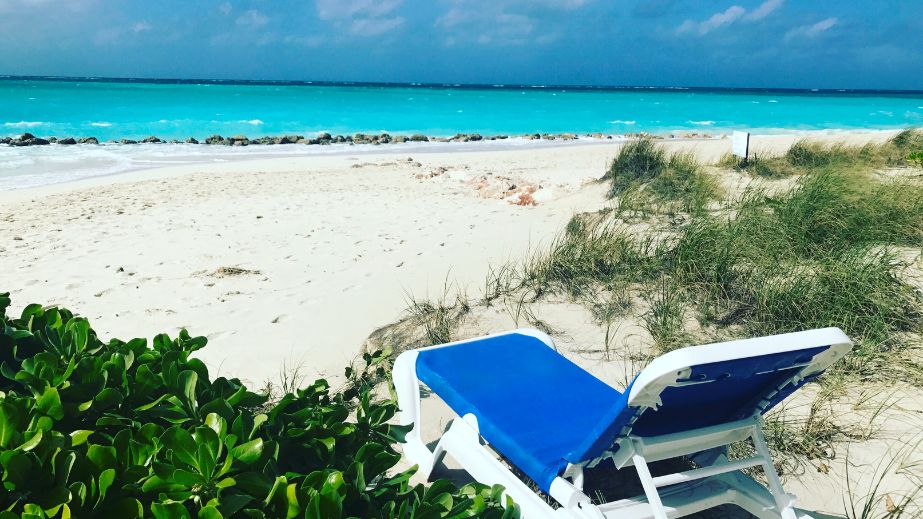 Grace Bay beckons with its soft, powdery sand and vibrant blue waters. This captivating stretch is perfect for strolls, sunbathing, or engaging in water sports. The bay's tranquil beauty and striking hues make it a must-visit for those seeking both relaxation and adventure.
Anse Source d'Argent, Seychelles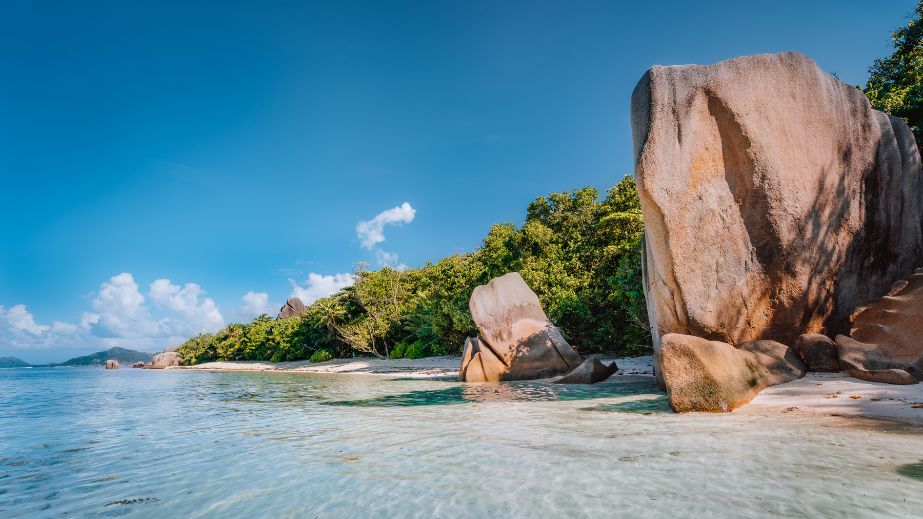 With its surreal landscape, Anse Source d'Argent is renowned for its unique granite rock formations against shallow turquoise waters. Lush palm trees sway gently, completing the dreamy tropical scenery. It's a haven for photographers and nature enthusiasts alike.
Navagio Beach (Shipwreck Beach), Greece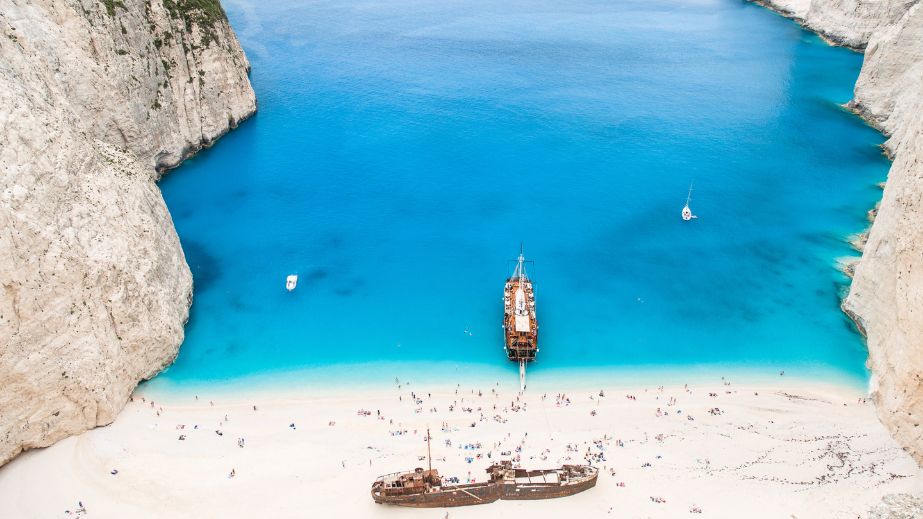 Enclosed by towering cliffs, Navagio Beach is home to a rusting shipwreck that contrasts against the golden sands and azure waters. This iconic beach offers an unforgettable visual spectacle, perfect for exploring, sunbathing, or capturing breathtaking photographs.
Maya Bay, Thailand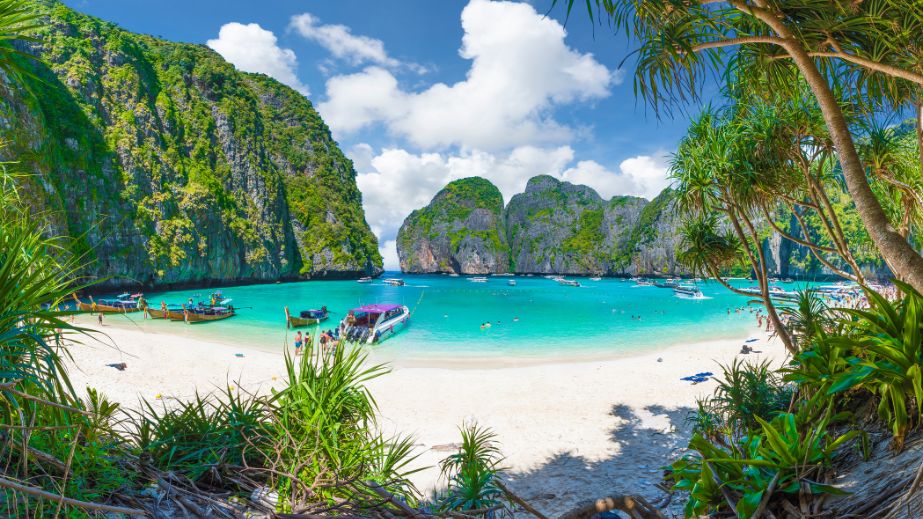 Nestled on Ko Phi Phi Leh Island, Maya Bay is enchanted with its clear emerald waters and encircling cliffs. While famous for its natural beauty, the bay gained fame from "The Beach" film. The juxtaposition of lush greenery against the vibrant waters creates a scene from a postcard.
Pink Sands Beach, Bahamas
True to its name, Pink Sands Beach boasts blush-colored sands that create a surreal and romantic atmosphere. This unique destination invites visitors to experience a different beach beauty, where the pink hues meet the azure sea in a harmonious blend.
Matira Beach, Bora Bora
Matira Beach's shallow and calm waters and fine white sand offer an ideal setting for swimming and sunbathing. Framed by lush vegetation, this serene spot is perfect for a leisurely day by the water while the sunset paints the sky in mesmerizing shades.
Anse Lazio, Seychelles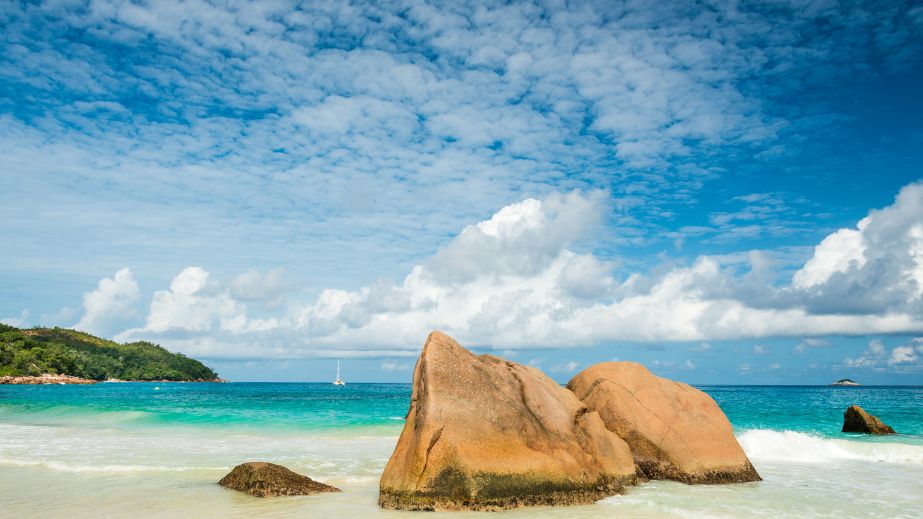 Anse Lazio's palm-fringed shores meet granite boulders and azure waters, embodying the Seychelles' tropical paradise. The secluded location and untouched beauty make it a haven for those seeking tranquility amid breathtaking surroundings.
Tulum Beach, Mexico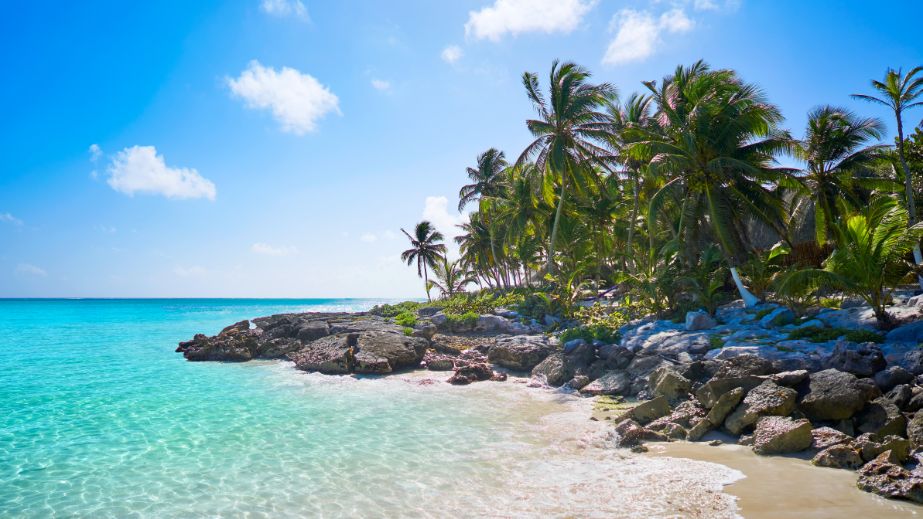 Tulum's ancient Mayan ruins overlook the Caribbean Sea, creating a mesmerizing blend of history and natural beauty. The white sands and turquoise waters invite relaxation, while the cultural significance enriches the coastal experience.
Seven Mile Beach, Cayman Islands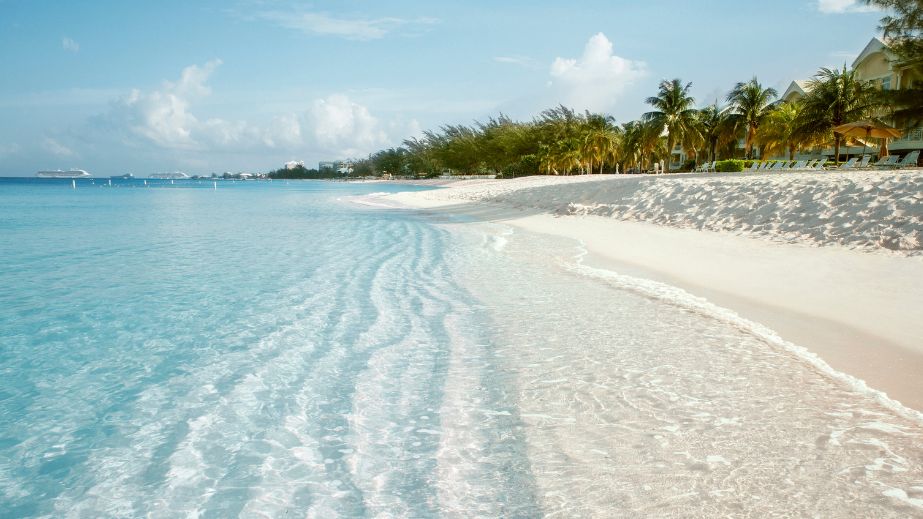 Beyond its soft white sands, Seven Mile Beach offers exceptional snorkeling and diving opportunities. The crystal-clear waters reveal vibrant marine life and coral formations, making it a Caribbean gem for beach lovers and underwater enthusiasts.
Baia do Sancho, Brazil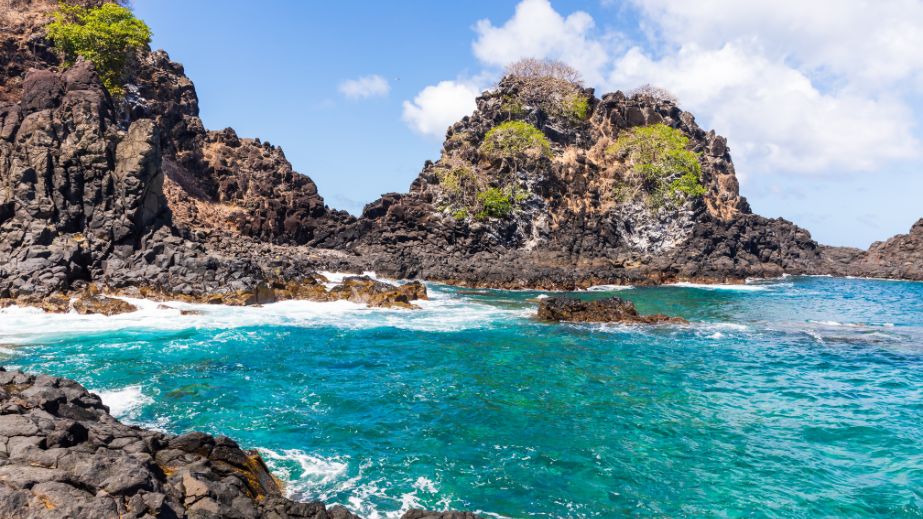 Hidden on Fernando de Noronha Island, Baia do Sancho's lush green cliffs contrast the turquoise waters. Abundant marine life thrives beneath the surface, making it a paradise for snorkelers and divers seeking encounters with Brazil's vibrant underwater world.
El Nido, Palawan, Philippines
El Nido's limestone formations create a unique seascape, with hidden lagoons and crystal-clear waters awaiting discovery. Island-hopping adventures reveal the area's natural wonders, making it a sought-after destination for explorers and beach lovers.
Anse Cocos, Seychelles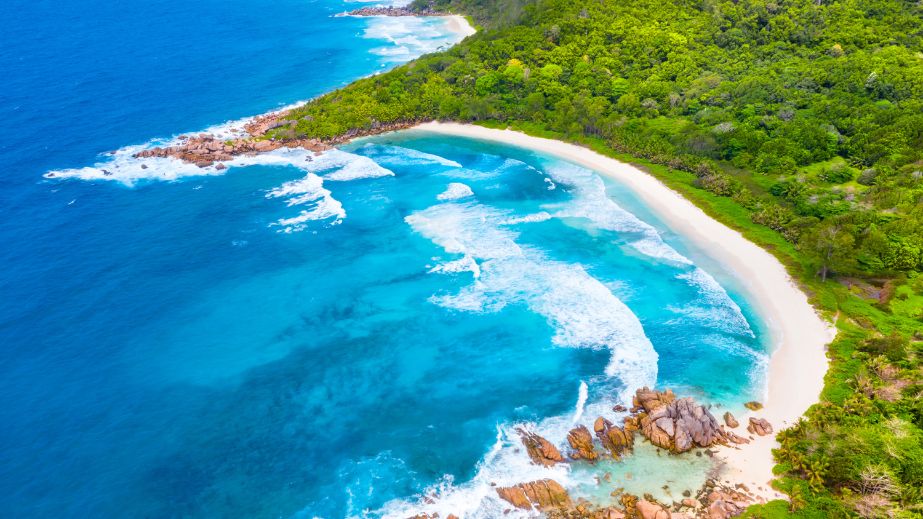 Accessible via a scenic hike, Anse Cocos rewards adventurers with untouched beauty. Its tranquil shores are framed by stunning natural rock formations, offering a serene escape that feels worlds away from the everyday hustle.
Eagle Beach, Aruba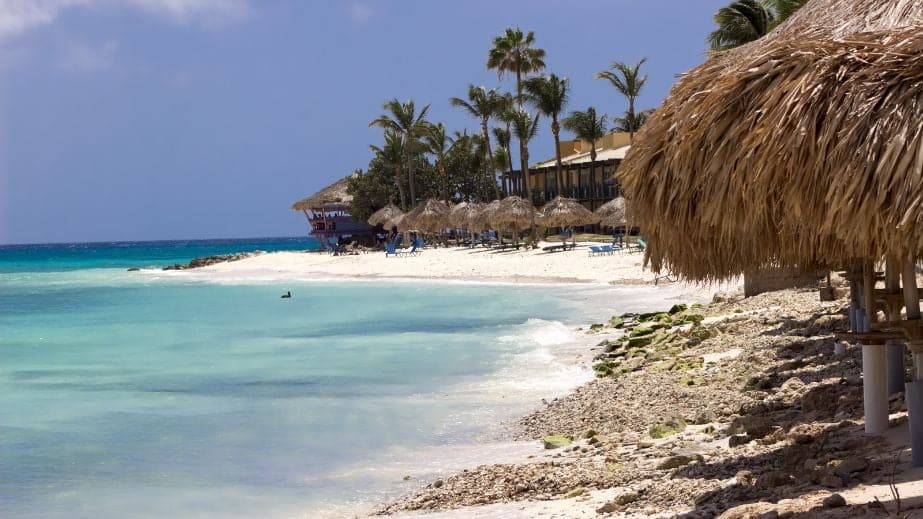 Iconic divi-divi trees define Eagle Beach's serene ambiance and grace the soft sands. The calm waters invite relaxation, while the breathtaking sunset views complete the experience. It's a favorite among travelers seeking tranquility and natural beauty in Aruba's welcoming embrace.
10 Worst Tourist Traps in the World According to the Internet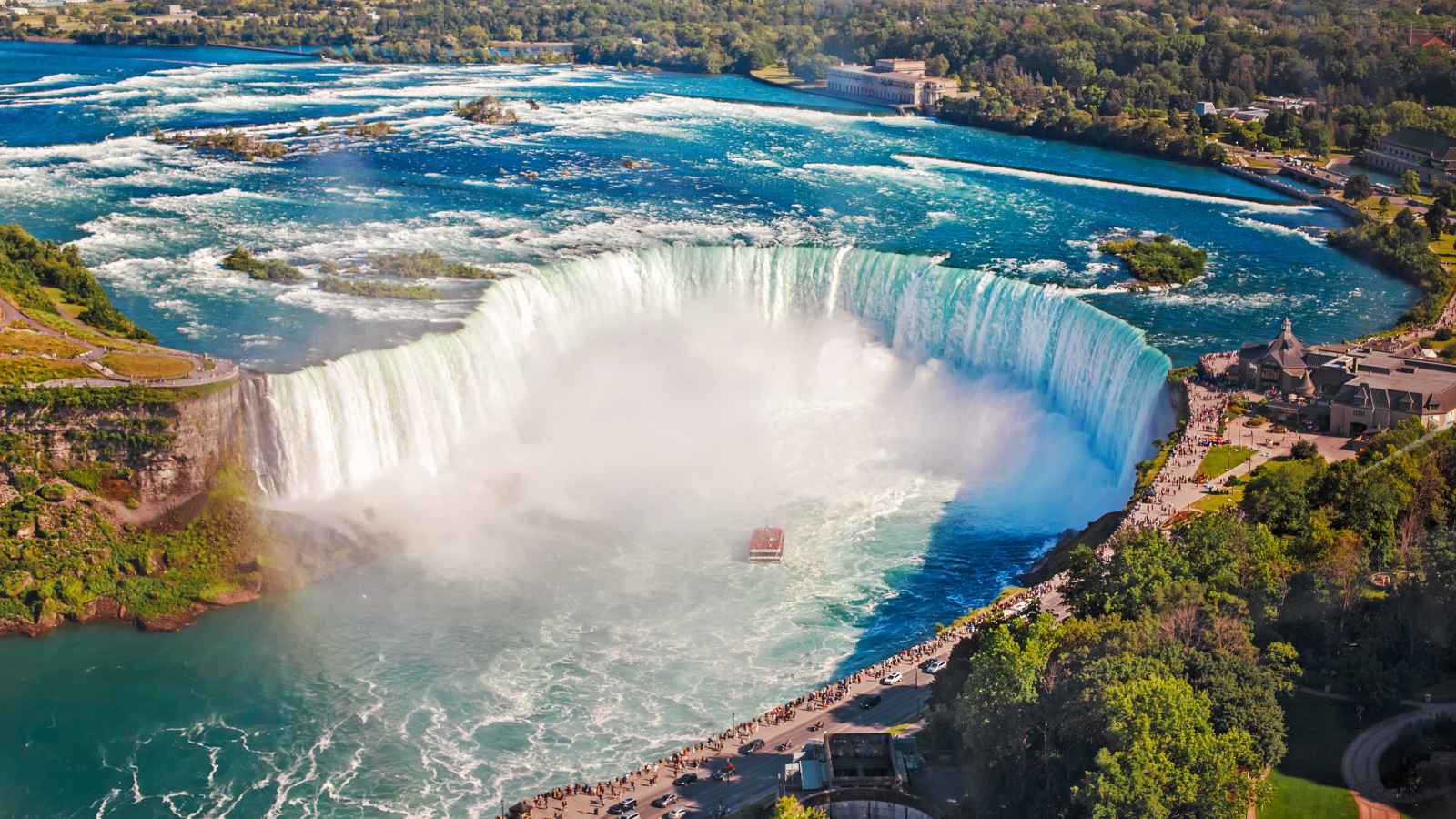 Travel is undoubtedly one of my passions in life, and I've been fortunate to visit many places in the world. However, there are some destinations that I would never visit again because they're just too crowded, overtly touristy, and ridiculously overpriced.
10 Worst Tourist Traps in the World According to the Internet
The 9 Best Travel Backpacks For Women in 2023
To assist you in making an informed purchasing decision, we've compiled all the necessary information and curated a list of the top nine travel backpacks for women. Rest assured, we've got you covered every step of the way on your exciting journey.
The 9 Best Travel Backpacks For Women in 2023
The 10 Most Dangerous Waterfalls in the World. Would You Venture?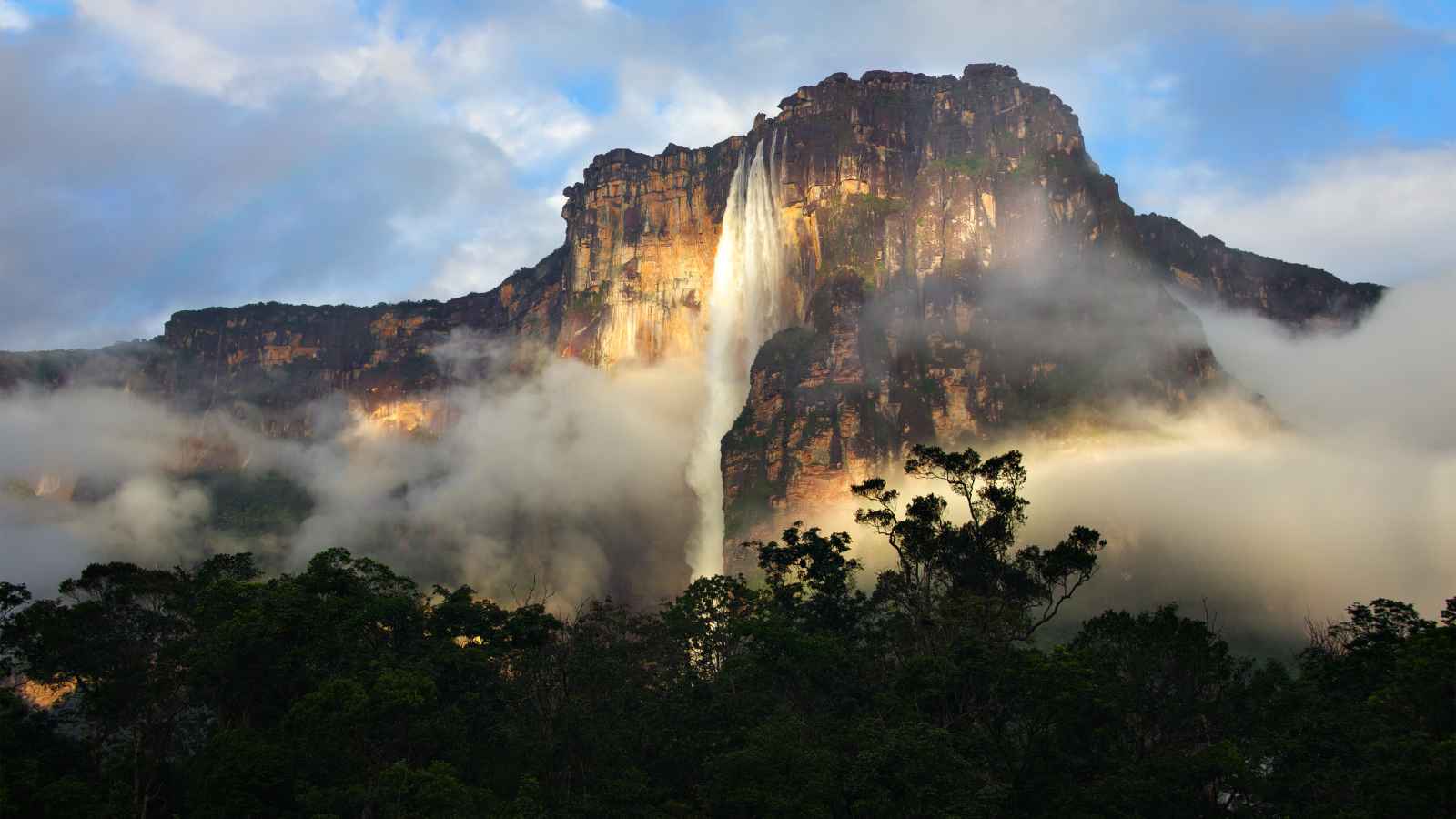 We've all seen photos of stunning waterfalls. Still, at the same time, we've all seen cartoons of people facing the rapids on a rickety boat and careening over the edge of a massive waterfall. While some waterfalls are small streams, others flow off considerable drop-offs to the rocks hundreds of feet below. From Victoria Falls to Niagra Falls, these are the most dangerous waterfalls in the world.
The 10 Most Dangerous Waterfalls in the World. Would You Venture?
Beyond the Mainland: Exploring Channel Islands National Park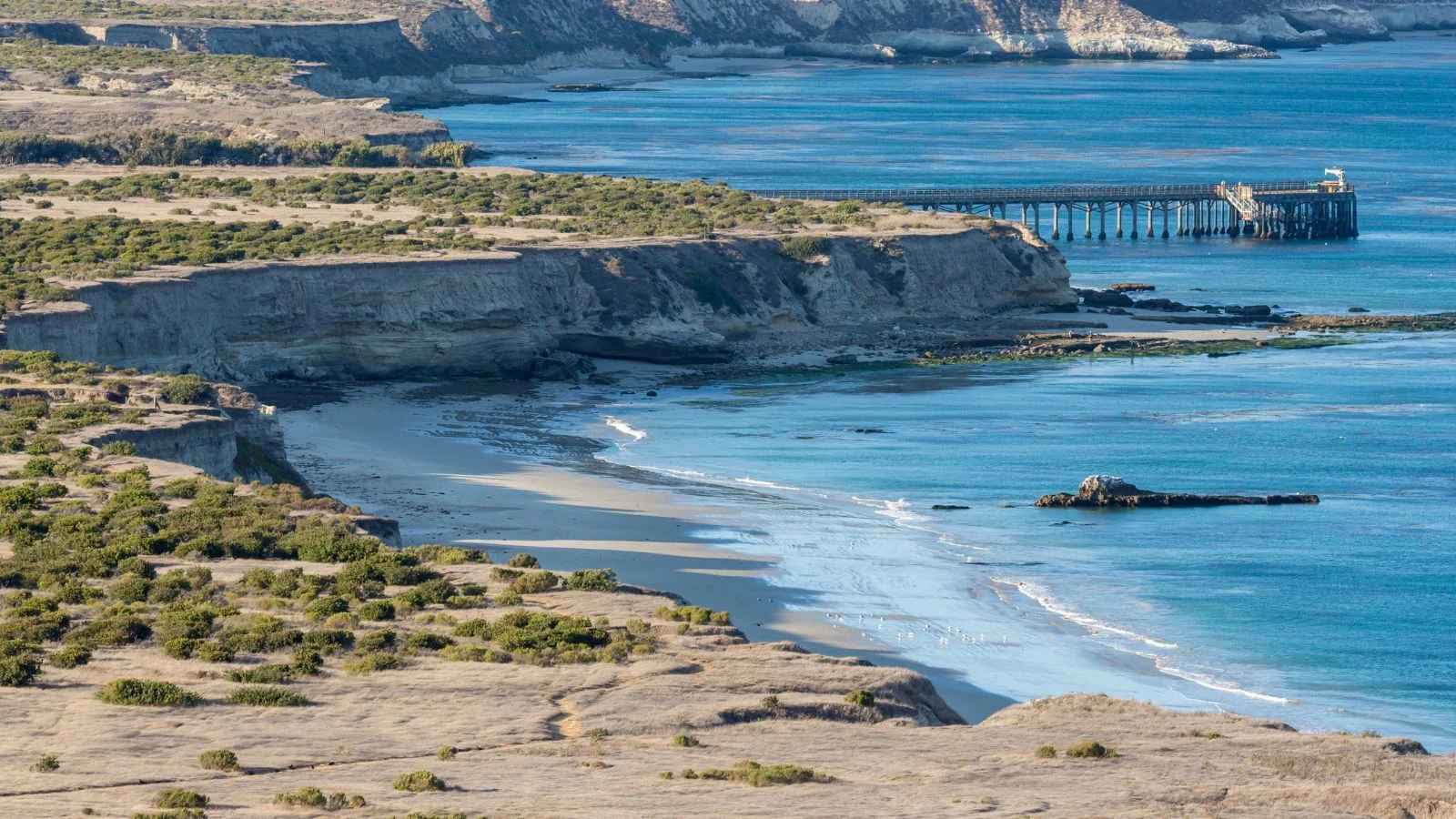 Channel Islands National Park is one of California's most remarkable places. Known as the "Galapagos of North America," the islands are a wonderland for outdoor enthusiasts.
Beyond the Mainland: Exploring Channel Islands National Park
10 Travel Destinations That Made People Want To Pack Up and Move There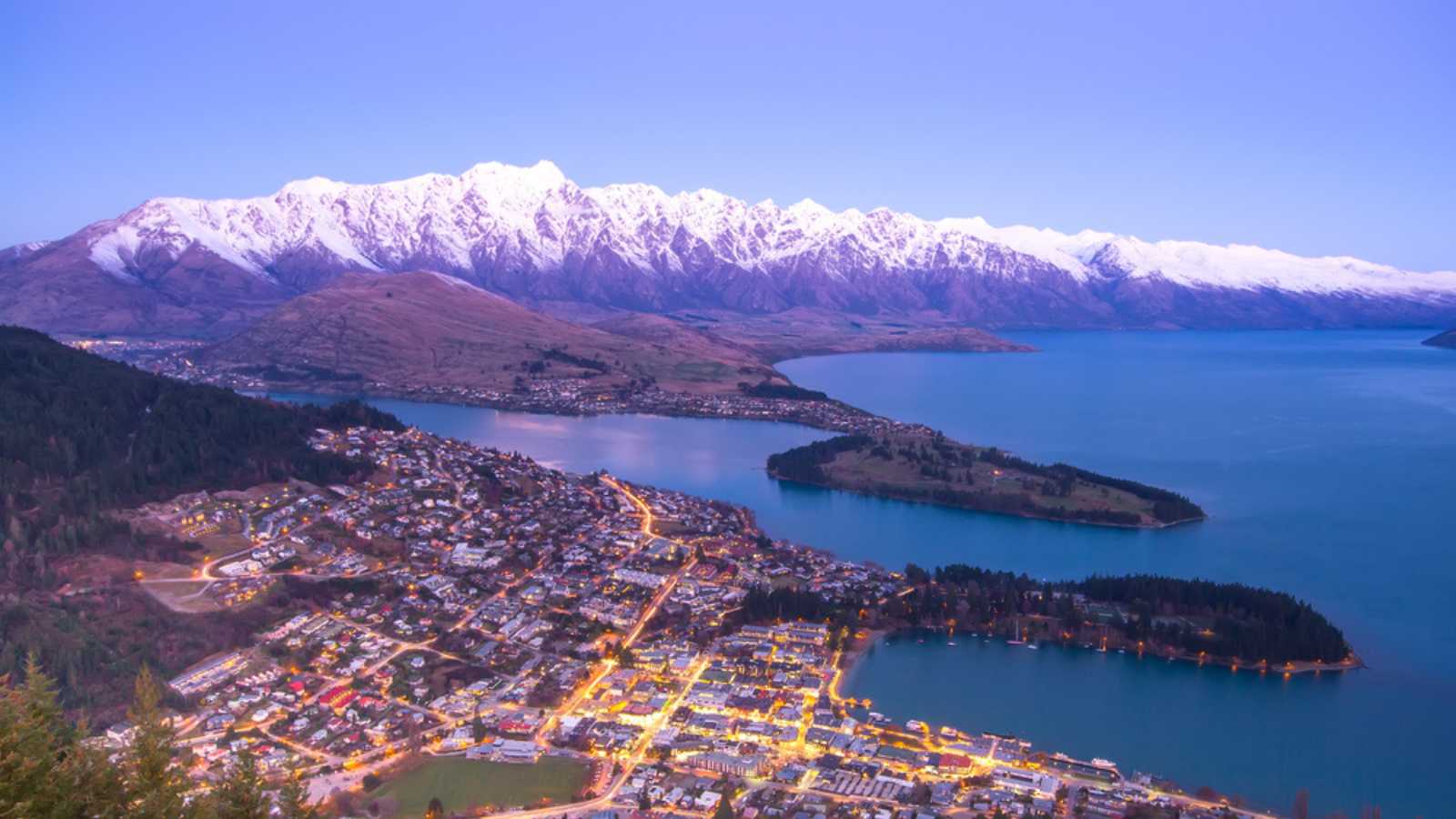 It's disconcerting to realize your home isn't as cool as you thought. It's your home, but it's not Costa Rica or Paris. While most ended up returning home and resuming their lives, travelers visited these ten places and felt a strong urge never to leave.
10 Travel Destinations That Made People Want To Pack Up and Move There