Dear American Baby Boomers,
As I dive headlong into this love letter, I can't help but think about the formidable changes you've weathered, the turbulent waters you've navigated, and the innumerable victories and defeats you've celebrated and mourned. Like the pages of an engaging, fascinating novel, your journey is a testimonial of the sheer tenacity and resilience that defined a generation. But, like every grand narrative, it has challenges and criticism.
So, let's take this moment to reflect, celebrate, empathize, and advise. This letter is for you, Boomers!
The Digital Divide
As the internet continues its relentless march into every facet of our lives, it's easy to forget that it didn't even exist for most of your youth. The swiftness of digitalization can be daunting, and the absence of the human touch disheartening. Understand that it's not your failure; it's the failure of tech education. Embrace the digital with curiosity, not fear, and seek guidance when needed.
Loneliness and Isolation
As years passed, many of you have seen children move away, and friends take their final bows. It's important to remember that online and offline connecting with people and communities is vital to maintaining mental health and happiness.
Affordable Healthcare
You were born in the post-war economic boom but are now navigating the expensive labyrinth of modern healthcare. Empathize with the younger generations' efforts to reform this broken system. It's for the welfare of everyone, including you.
Climate Change
While climate change wasn't on your radar in the 1960s, it has become a defining issue for Millennials and Gen Z. It's easy to pass it off as 'their problem,' but remember, it's your grandchildren who'll live in the world we leave behind. Support their fight.
The Retirement Dilemma
Financial markets have proven to be a double-edged sword. The investment landscape has changed drastically since your first paycheck. You may need to explore new strategies to ensure your golden years remain truly golden. Seek financial advice if required.
Generational Misunderstanding
The Boomers vs. Millennials trope is as reductive as it is widespread. It's important to understand that every generation has its challenges, and bridging the gap can lead to a beautiful amalgamation of experience and fresh perspectives.
Work-Life Balance
You set the standard for hard work and dedication. However, newer generations are redefining success to include balance and mental well-being. It's never too late to find this balance for yourself.
The Changing Social Fabric
The societal norms you grew up with have been flipped, reshaped, and sometimes discarded. Understand that the evolution of society is a constant, and change often begets progress.
The Fear of Obsolescence
With AI and automation, you may worry that your skills are irrelevant. Remember, wisdom is timeless. Share your experiences and knowledge, for they are priceless.
Wealth Inequality
You have witnessed first-hand the growing chasm between the rich and poor. Advocacy for wealth equality doesn't undermine your hard-earned success; it strives for a fairer world for all.
Each challenge is a testament to the ever-changing world you've navigated gracefully. Yet, there is room for growth, understanding, and change. It's about adapting, just as you did when you put a man on the moon when you shaped the civil rights movement, and when you saw the fall of the Berlin Wall.
So, keep learning, keep engaging, and keep questioning. Age is just a number, and it's never too late to adjust your sails. Most importantly, remember that the best chapters of your lives are yet to be written.
And to the younger generations who often forget: The road we tread has been paved by the tireless hands and minds of the Baby Boomers. Let's bridge the generational divide with understanding, empathy, and respect. After all, we're all part of the same evolving story.
With admiration and respect,
Olu
RIP: Here are 20 things millennials have killed
Millennials are often blamed for ruining everything from the housing market to traditional print media. But while some of these accusations may be exaggerated, there's no denying that this generation has profoundly impacted the world.
RIP: Here are 20 things millennials have killed
15 Reasons Why the Boomers Are the Most Disliked Generation
The Baby Boomers are the most disliked generation in America. They are accused of being selfish, entitled, and out of touch with reality. In addition to this bad reputation they have gained over time, there are many reasons why people today do not like the Boomers.
15 Reasons Why the Boomers Are the Most Disliked Generation
20 Baby Boomer Baby Names That Have Gone Out of Style
In the wake of the roaring 20s, a new generation emerged: the Baby Boomers. Their parents were jazzed up about the future and got creative with their names. Some of these monikers have weathered the test of time; others, not so much. Let's take a leisurely stroll down memory lane and explore 20 Baby Boomer names that are now as out of style as bell-bottom jeans.
20 Baby Boomer Baby Names That Have Gone Out of Style
10 Biggest Lies Baby Boomer Parents Told Us
Baby boomers have always been the source of wisdom and guidance for those of us who came after them. But what if we told you that some of the things we took as gospel were half-truths? What if we told you that some of the things that our boomer parents told us didn't hold up to scrutiny? Well, prepare to have your worldview shaken because it's time to debunk the ten lies that baby boomer parents fed us.
10 Biggest Lies Baby Boomer Parents Told Us
11 Things My Late Dad Told Me Which I Considered Stupid but Later Turned Out To Be Life's Truest Realities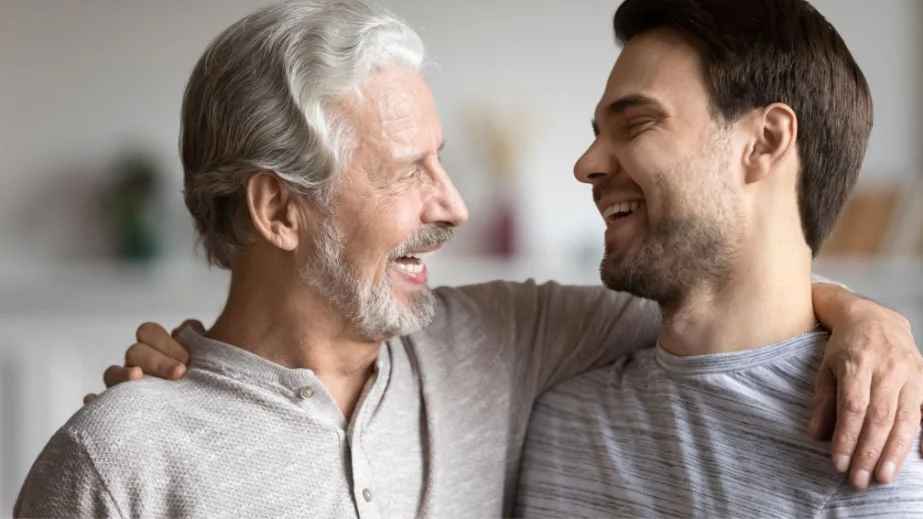 We all have that one person we consider our life guru. For me, that was my late father. He always had an opinion on everything, and even though I didn't always take it on board, hindsight showed that he knew what he was talking about. Now, if only I could get him to stop haunting me in my dreams and give me some stock tips! 😂👻
11 Things My Late Dad Told Me Which I Considered Stupid but Later Turned Out To Be Life's Truest Realities