In a world where social media has become the norm, it can be difficult to keep your life private. We are constantly bombarded with images of our friends and family living their best lives, and it's hard not to compare ourselves. But while there is truly no shame in showing off what you have achieved or experienced, it is important to remember the benefits of keeping some aspects of your life private. From protecting yourself from online predators to avoiding public judgment, here are 15 benefits of keeping your life private.
 Sharing less keeps prying eyes away
Keeping your personal information between yourself and those closest to you can help protect you from people who could misuse it. This way, you can also ensure your privacy is respected and not shared without consent.
Free Yourself from Others' Opinions and Live Your Best Life
When your life is not in the public eye, it can give you a sense of freedom and peace from judgment and criticism. You'll be able to focus on yourself and make decisions based on what makes you happy without worrying about anyone else's opinion.
Be Your Own Validation – Trust Your Instincts!
You will develop a strong sense of self-confidence and trust in yourself that will not be swayed by external opinions or judgments. This way, you can decide what is best for you without fear of criticism or judgment from outside sources.
You'll attract peace to improve your life
You're free to pursue what makes you happy and avoid the drama associated with publicizing every aspect of your life. As a result, you'll find yourself in a much more peaceful state of mind when managing personal and professional relationships.
If Everyone Is Your Friend, You've Got a Problem
Too many people knowing too much about you can open doors to potential danger or unwanted attention. It is important to remember that keeping some parts of your life private can benefit your safety and peace of mind.
The Real Flex Is Being Private, Be Low-Key, and Tell No One About Your Life
Keeping some aspects of your life out of the public eye can have many benefits, such as protecting yourself from unwanted attention and keeping certain personal matters confidential. Not only does this help you maintain a sense of control over how your story is told, but it also helps you build a sense of trust with those around you.
Helps You To Walk Some Paths Alone To Achieve Your Personal Goals
Going against the grain of popular opinion can be difficult, but sometimes it's necessary to achieve your personal goals. Keeping certain aspects
Keeping our lives private and maintaining a certain level of secrecy can help us focus on achieving our personal goals without any distractions or external pressure.
Teaches You Independence and Deepens Your Connections
When we keep our lives private, we can focus on ourselves and cultivate relationships based on trust and honesty rather than shallow surface-level interactions. Privacy is essential for mental well-being and personal growth as it helps us understand ourselves better without the scrutiny of society or judgment from others.
Learn How To Be Alone and Not Feel Lonely
By shielding yourself from the outside world, you can learn to rely on yourself for emotional stability and resilience, even during difficult times. This helps build inner strength that will keep you going even when everyone else leaves.
Build in Silence, and People Won't Know What to Attack
Keep your successes and accomplishments quiet, you don't allow anyone to judge or mock your progress. As such, building in silence allows you to keep any potential naysayers at bay and focus on achieving your goals without worrying about what others might think.
No one Cares so Much about You. They Care Only About What You Can Offer
People are more interested in what you have to offer and not necessarily who you are, especially if it's something that can benefit them. Keeping your life private has advantages, as it allows you to focus on your goals and objectives without worrying about what others think or say.
How to Become More Interesting? Talk Less About Yourself!
This is because the less people know about you, the more intrigued they become.
Live your Life on Your Own Terms: No Explanations Needed!
When you keep certain aspects of your life private, you'll owe no one any explanation about why you did what you did or how you chose to live your life.
You Won't Attract Bad Energy
Keeping some aspects of our lives close can help protect us from those with negative intentions and prevent unnecessary drama or toxic relationships.
Learn When to be Alone and When to be with Others
Keeping your life private can help you understand when it's best for you to spend time alone and when it's best for you to be around other people. It will also help you recognize the value of being mindful of who you choose to share personal information with.
10 Harshest Truths You MUST Embrace for a Fulfilling Life
Have you ever felt like life is passing you by? No matter how hard you try, it's impossible to get ahead and achieve the success that will make your life fulfilling.
10 Harshest Truths You MUST Embrace for a Fulfilling Life
20 Benefits of Embracing the Single Life
Hey there!
20 Benefits of Embracing the Single Life
8 Signs You Are Wasting Away Your Life
Are you feeling like your life is going nowhere? Do you feel like all your efforts are in vain and that nothing ever seems to work out for you? If so, then it may be time to take a long hard look at yourself and determine if any of these eight signs apply to you.
8 Signs You Are Wasting Away Your Life
10 Ways Even a Little Alcohol Can Shorten Your Lifespan According to Science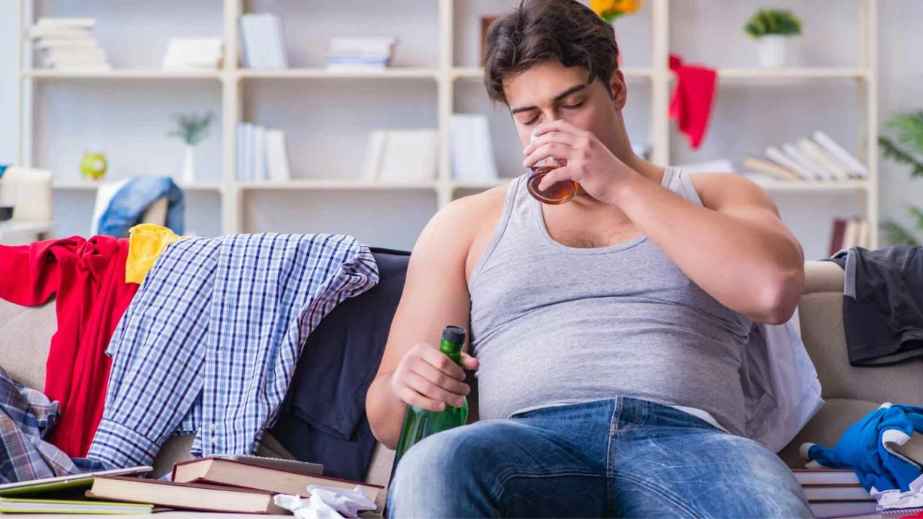 Pop the cork, pour the elixir into that elegant glass, and revel in its soothing magic as it trickles down your throat. Or perhaps the satisfying fizz of a chilled beer after a hard day at work makes the world seem okay again. While alcohol may be the chosen elixir of life for some, it's less 'Elixir of Life' and more 'Specter of Death,' stealthily shortening your lifespan one sip at a time. But how does this happen? Let's hop into the science mobile and take a look at the ten ways even moderate alcohol consumption can lead to an accelerated meeting with our unavoidable destination.
10 Ways Even a Little Alcohol Can Shorten Your Lifespan According to Science
9 Keys to Build a Healthy Lifestyle
Many people don't realize they have the power to make healthy choices that can add years to their lives. Most of us have at least one or two bad habits that keep us from a healthy lifestyle.