When it comes to our furry friends, there's a ton of info out there, leading to all sorts of perceptions and 'facts' about dogs. But you know what? Not everything we hear or read is true.
This post will bust some of the most common myths about dogs that, despite being everywhere, are totally off base. Let's dig in and uncover the real deal about our beloved pup pals.
Dogs Eat Grass When They're Unwell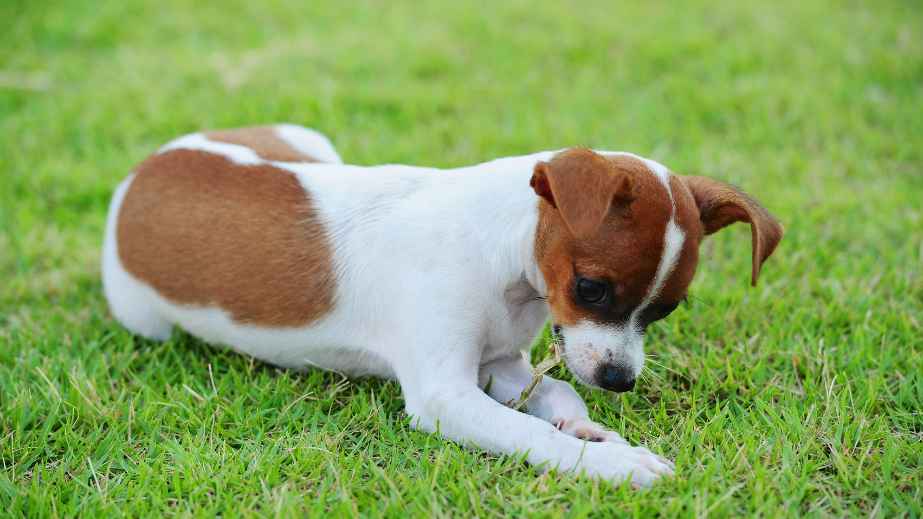 Dogs are natural omnivores and may eat grass for various reasons. This behavior can serve as a means to induce vomiting in case of stomach upsets or simply because they enjoy it.
However, if this behavior becomes excessive, it might signal a dietary deficiency or gastrointestinal problem, warranting a vet visit.
One Cannot Impart New Skills to an Elderly Dog.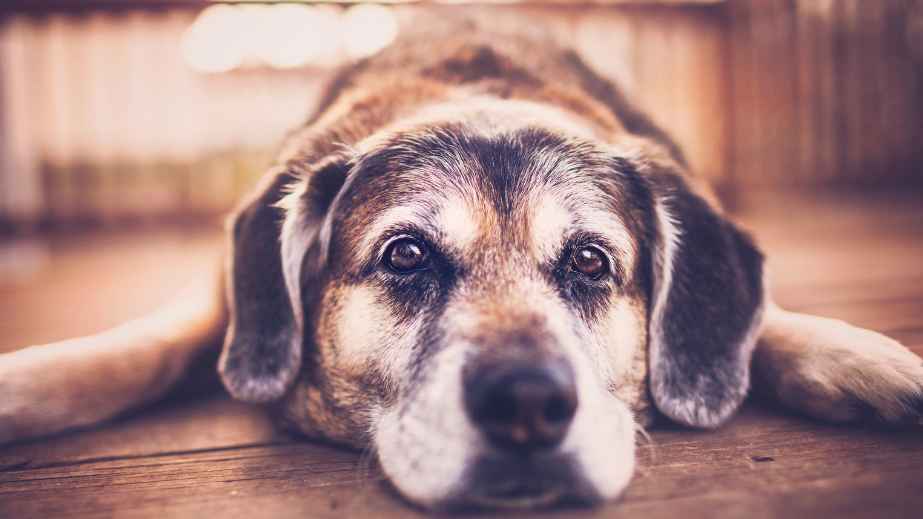 "You can't teach an old dog new tricks" is a misconception. Dogs of all ages can learn and acquire new skills.
While it may take patience, older dogs have the potential to learn as effectively as younger ones.
A Dog's Bad Breath Is Common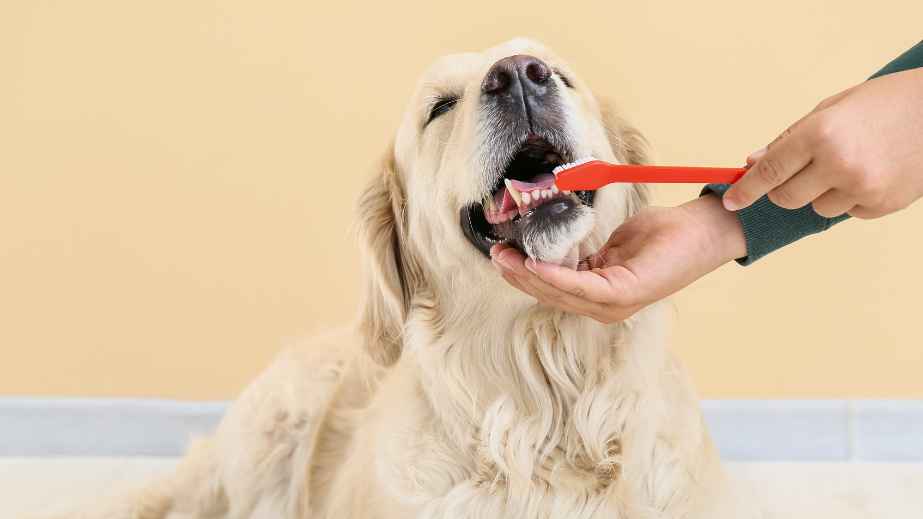 Persistent bad breath in dogs may signal health problems like dental disease or gastrointestinal issues. Ensuring consistent dental care, thorough brushing, and professional cleanings is paramount.
One Year of a Dog's Life Is Equivalent to Seven Human Years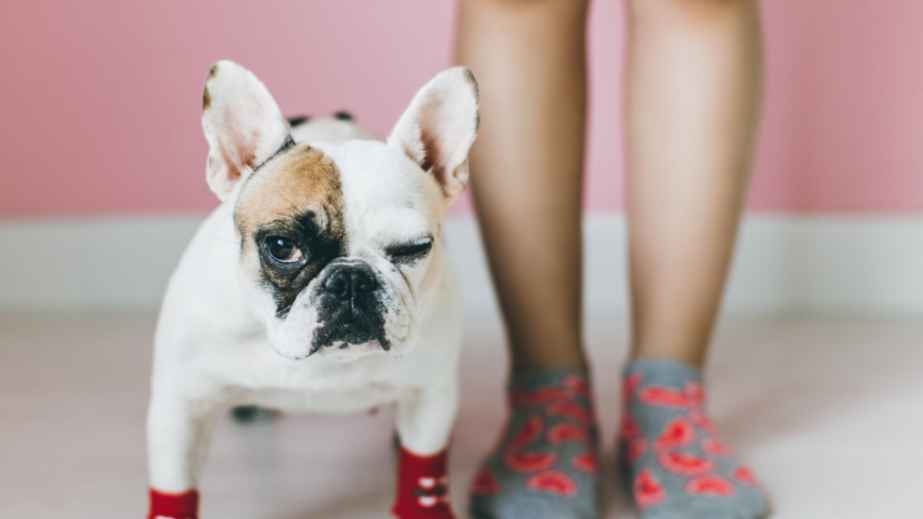 Dogs don't age like humans. Their lifespan and developmental stages differ, with rapid maturation in the early years.
Simply multiplying their age by human years doesn't capture their unique lifecycles and the changes they undergo.
Dogs Are Colorblind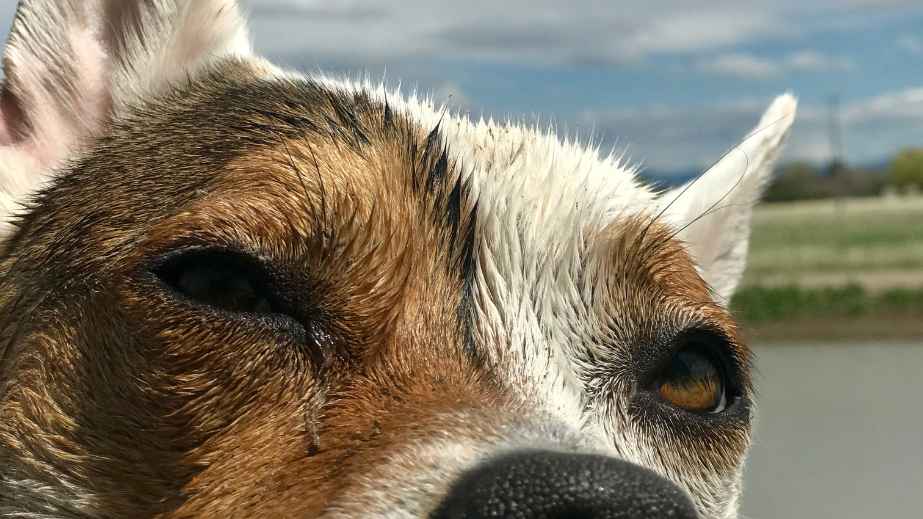 Contrary to popular belief, dogs can see colors, although not as vividly as humans. They perceive shades of blue and yellow but not so much red and green.
So, when picking out a toy for your furry pal, go for something they can appreciate visually!
Dogs Wag Their Tails Only When Happy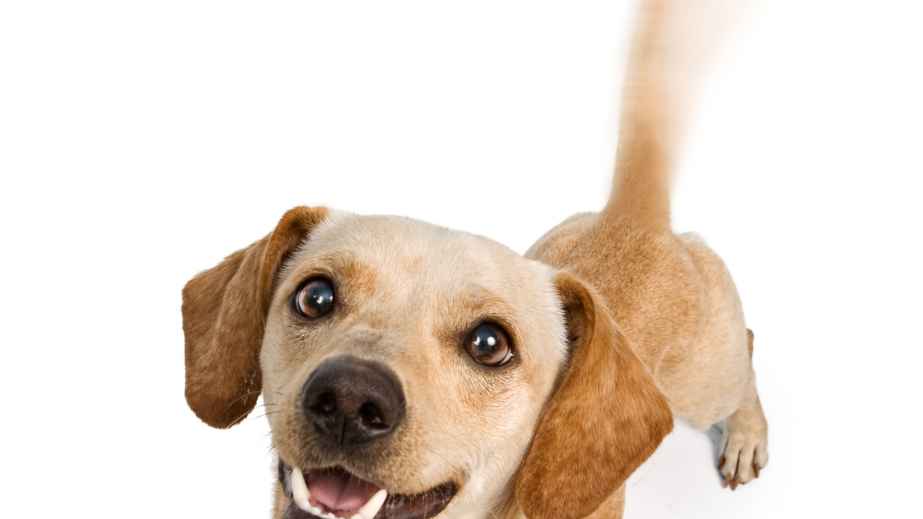 Tail wagging in dogs is a form of communication that expresses various emotions and intentions. A relaxed, rhythmic wag signals contentment, while fast and vigorous wags indicate excitement or agitation.
Conversely, a slow wag with the tail at half-mast may indicate insecurity or caution.
Garlic Repels Fleas and Ticks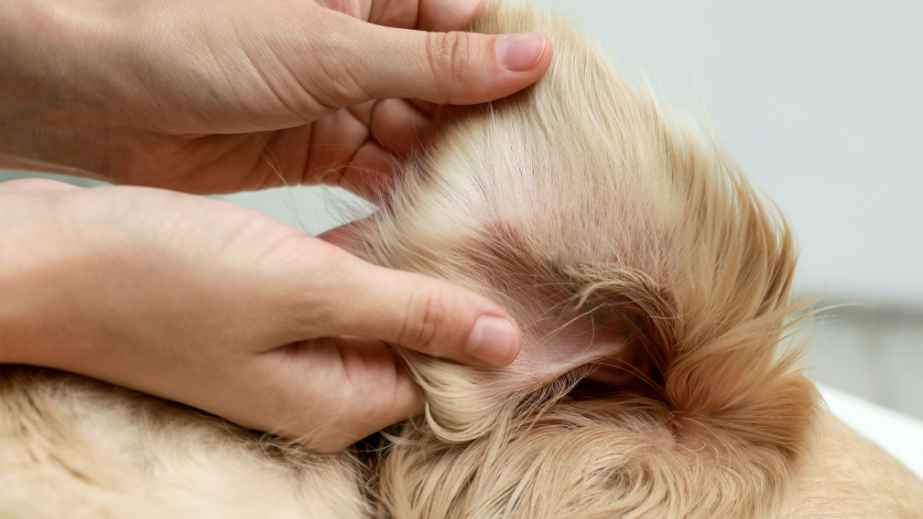 Although garlic possesses specific insect-repelling properties, it is an unreliable and unsafe method for preventing fleas and ticks. Ingesting excessive amounts of garlic can harm dogs, potentially resulting in a life-threatening condition.
A Warm and Dry Dog's Nose Indicates Illness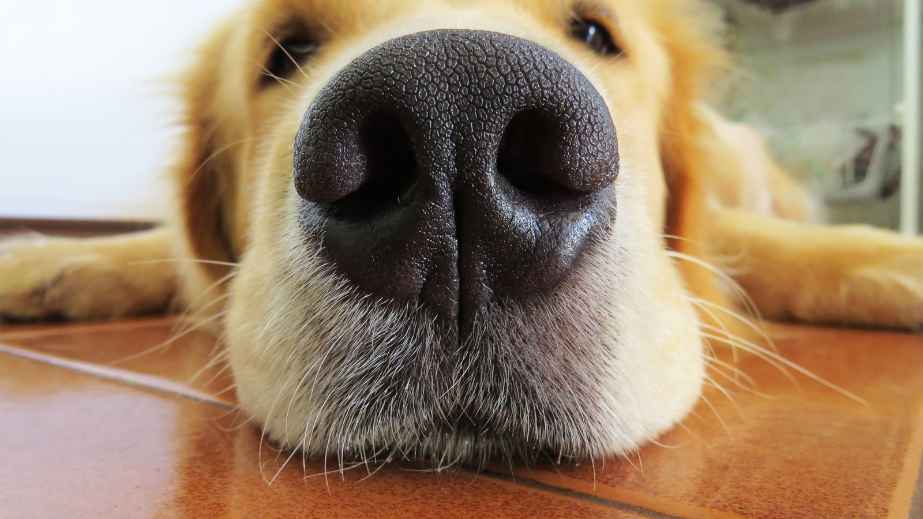 A dog's nose can go from wet and cool to dry and warm in a few hours due to the environment, hydration, and recent activity. So, a dry or warm nose doesn't necessarily mean your pup is sick.
Use Treats To Make Your Dog Follow Commands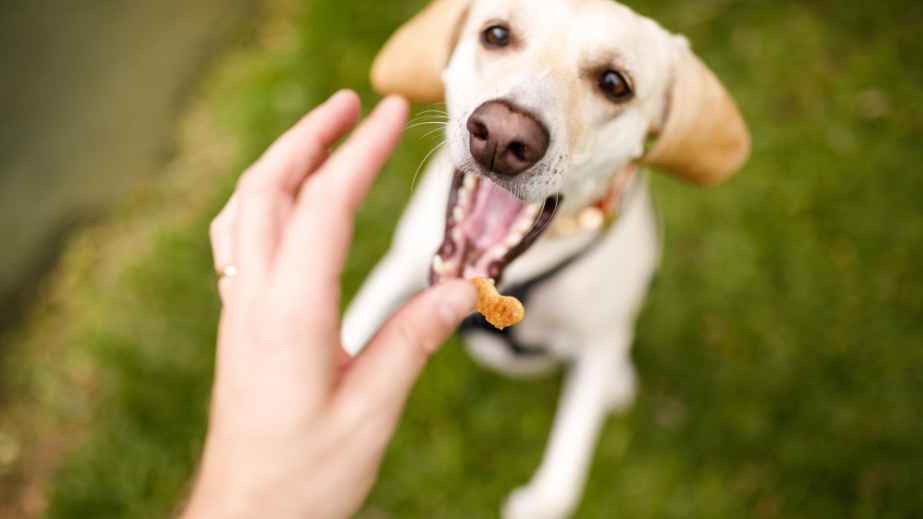 Treats are helpful for early training but shouldn't be the only reward. Depending too much on treats can result in disobedience without them.
A Dog Possesses a Mouth That Is Cleaner Than That of a Human
This belief comes from the idea that some dogs heal quickly after licking their wounds, suggesting their saliva has antibacterial properties. Although dog saliva contains enzymes that fight certain bacteria, their mouth harbors various bacteria, viruses, and yeasts not typically found in humans.
So, it's not that a dog's mouth is cleaner than ours; it's just different.
Dogs Evolved From Wolves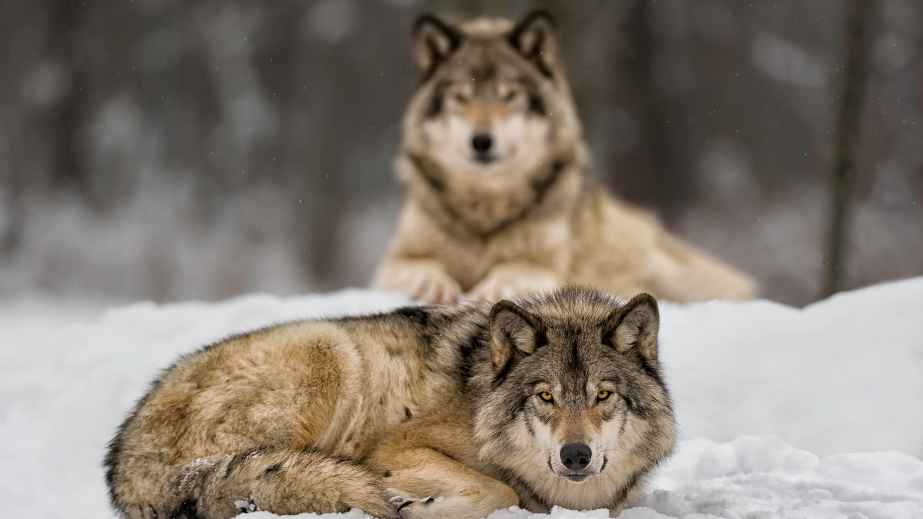 Modern dogs did not evolve directly from wolves, contrary to popular belief. While they share a common ancestor, the genetic divergence between dogs and wolves happened thousands of years ago.
Trying to raise a wolf like a dog can lead to behavioral issues, as dogs have undergone genetic changes through domestication.
Dogs Sweat Through Their Tongues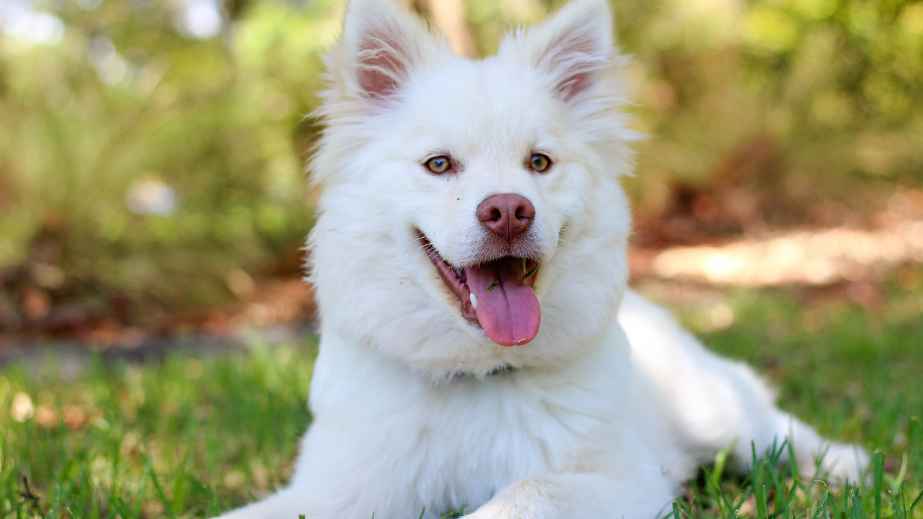 Our beloved four-legged companions don't sweat like humans do. They possess a few sweat glands in their paw pads, but their primary way of cooling down is through panting.
Panting allows moisture to evaporate from their tongue and lungs, helping them regulate their body temperature.
Rubbing Their Nose in Accidents Deters Future Bad Behavior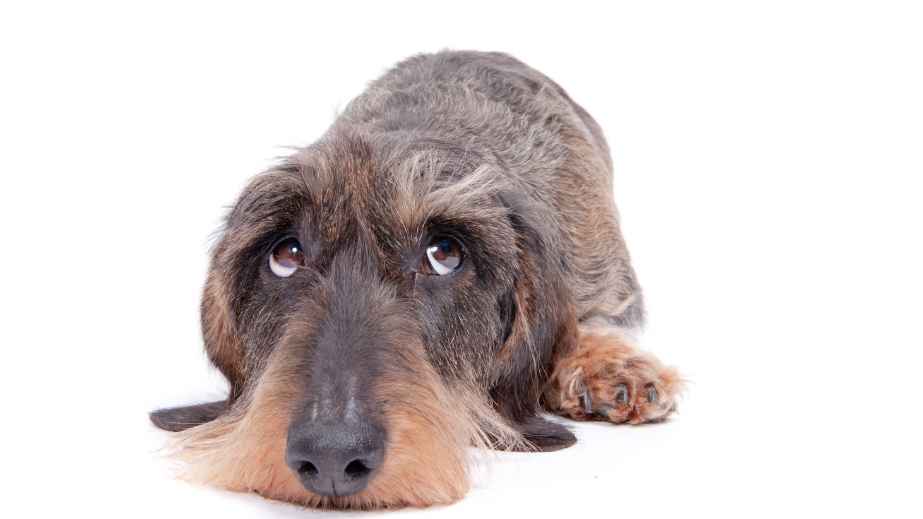 Punishing a dog by rubbing its nose in an accident can harm the trust and cause confusion and fear. Instead, positive reinforcement techniques, such as praising your furry friend, are more effective and cultivate a more robust and healthier bond between you and your dog.
More Love Equals a Better Dog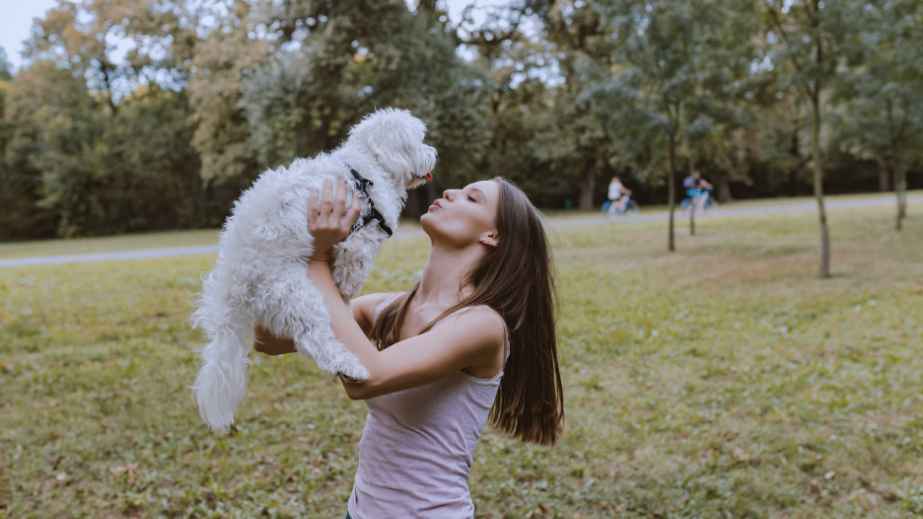 While affection is crucial for establishing a solid bond with your pet, balancing this with consistent training and discipline is essential.
Dogs require structure and rules to understand their position in the family hierarchy. Overloading them with affection without setting boundaries can lead to behavioral issues.
Dogs Don't Need Regular Baths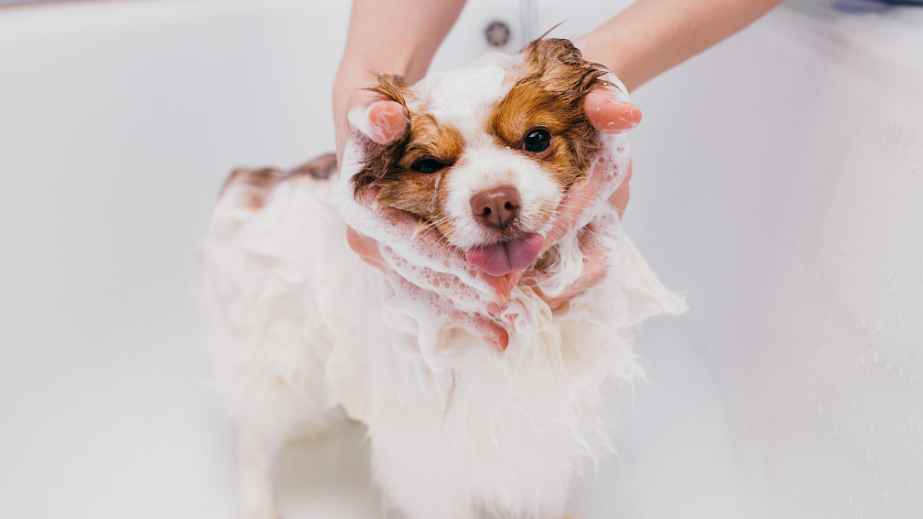 Contrary to common belief, dogs do need regular baths. The frequency depends on breed, environment, and activity level.
Regular bathing promotes clean skin, reduces infection risk, and manages shedding. Use dog-specific shampoos and conditioners for balanced pH and to prevent irritation.
Dogs Should Eat a Diet Mainly Composed of Meat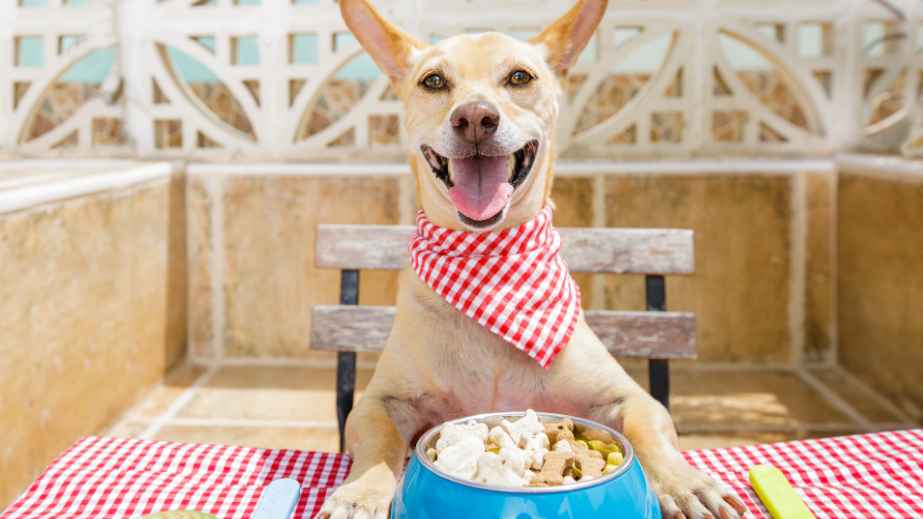 Dogs, despite their carnivorous ancestry, are omnivores. A balanced diet including meats, fruits, vegetables, and grains benefits their optimal health.
A meat-heavy diet may result in nutritional imbalances due to inadequate intake of crucial vitamins and minerals.
Small Dogs Don't Need as Much Exercise as Large Dogs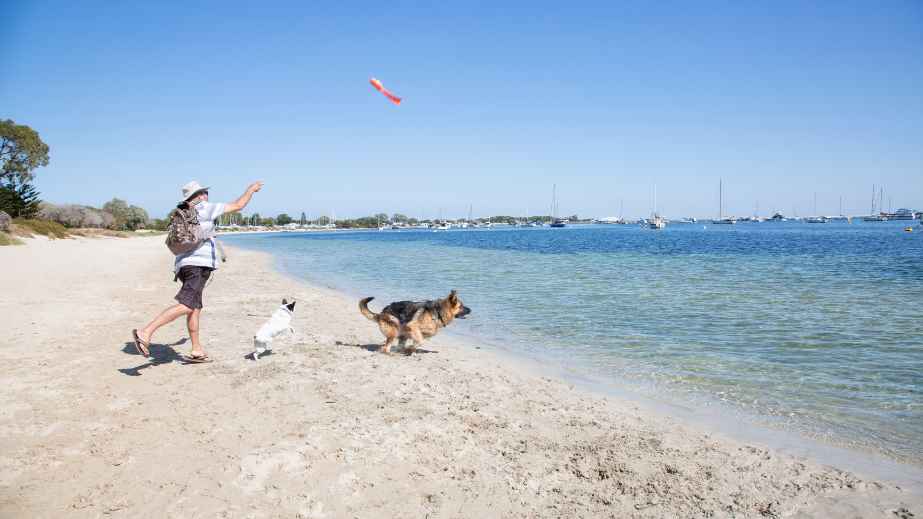 Small dogs, like larger dogs, need regular exercise for their health and well-being. Training is vital for preserving a healthy weight and overall fitness.
Exercise requirements depend on age, species, and health, not just size.
Dogs' Sense of Taste Is Similar to Humans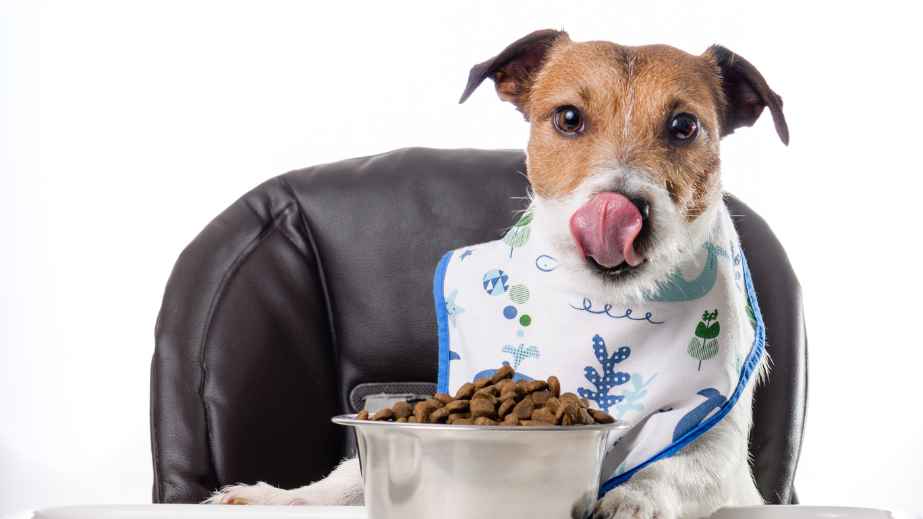 Dogs have significantly smaller taste buds than humans, resulting in a more limited range of flavors they can detect. While they lack a preference for salt, they have a remarkable ability to taste water.
Although different from humans, their sense of taste is still present but less intricate.
Two Puppies Are Ideal; They Can Have a Playmate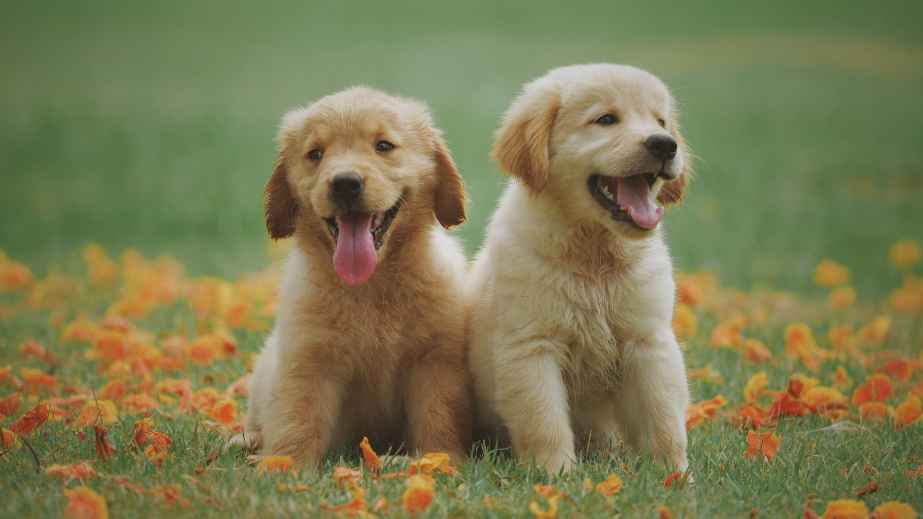 Getting two puppies at once can lead to "Littermate Syndrome," causing separation anxiety and aggression. It's better to train and bond with one puppy before adding another.
The 20 Best Dog Breeds for Families to Adopt
Welcome to the fantastic world of dogs! Join me on a tail-wagging adventure as we sniff out various magnificent breeds, each with paw personality and quirks. Together, we'll unravel the secrets of their wag-tastic qualities and find the fur-ever companion that matches your lifestyle paw-perfectly.
The 20 Best Dog Breeds for Families to Adopt
8 Best Dog Backpacks for Hiking and Outdoor Adventures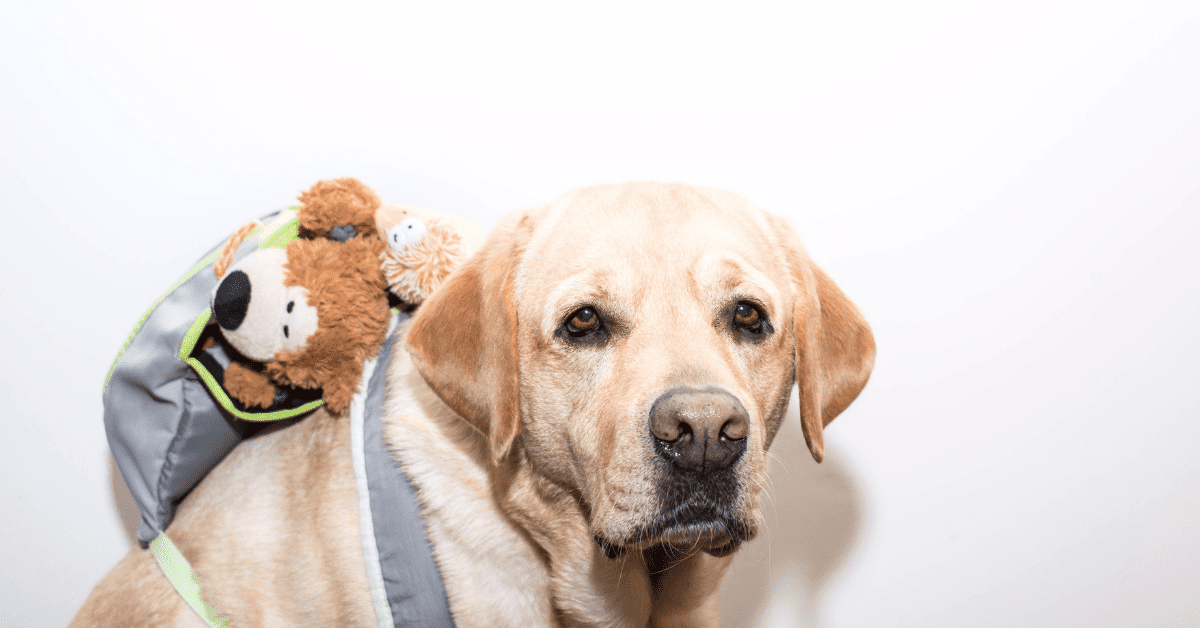 Dogs are man's best friend. But what about when a man needs help carrying his load? Having all your dog's supplies can be a pain, especially if you bring your things on an outdoor adventure. That's where dog backpacks come in handy.
8 Best Dog Backpacks for Hiking and Outdoor Adventures
29 Foods That Are Poisonous to Dogs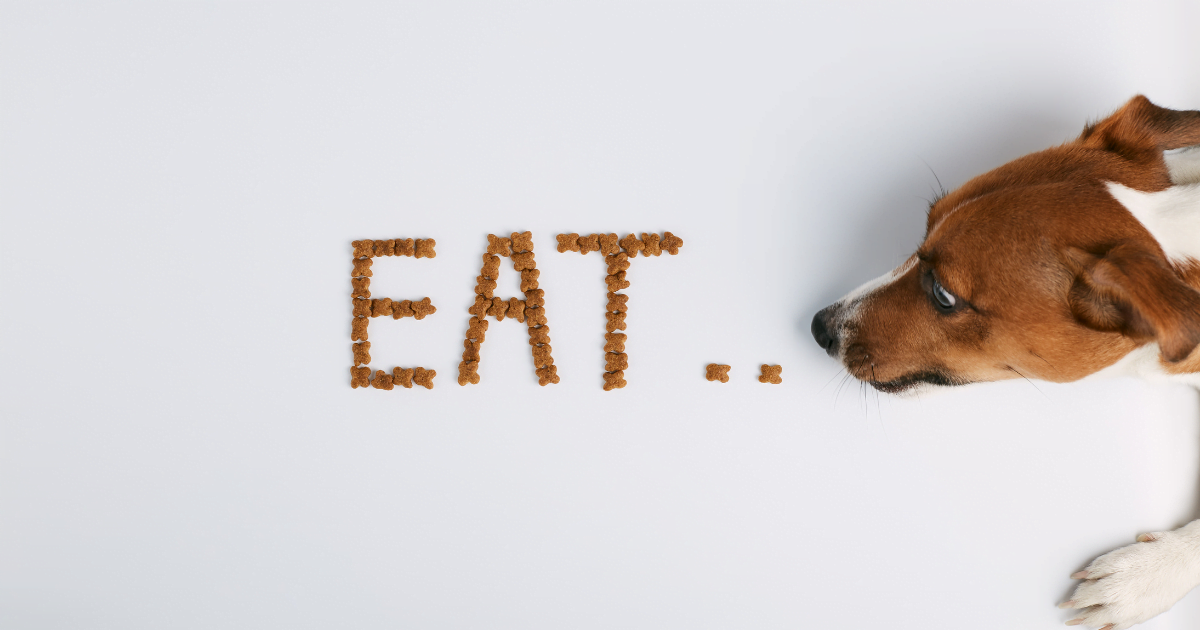 Dogs, our best friends, do everything with us: walk, ride, play, and snuggle. Since we spend so much time together, sharing our food is natural. However, human food can harm dogs, even if it's safe for us.
29 Foods That Are Poisonous to Dogs
13 of The Most Trainable Dog Breeds
While asking if a dog is intelligent, we're inquiring about their trainability. This attribute isn't solely dependent on a canine's intelligence. Several other factors, such as breed-specific personality, automatic drive, and genetic heritage, significantly affect a dog's learning ability.
13 of The Most Trainable Dog Breeds
7 Best Wet Dog Food Brands in 2023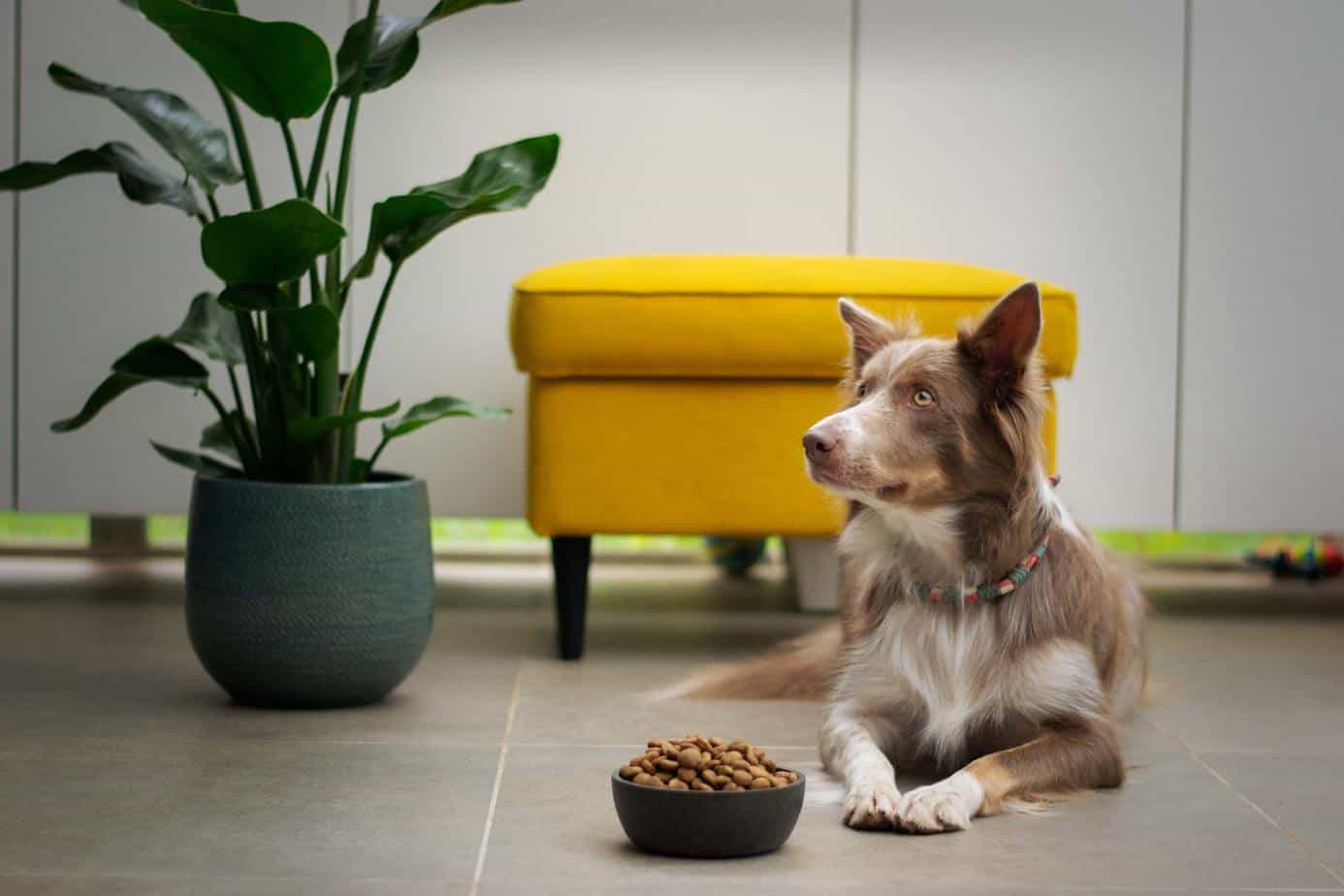 Does your dog give you those puppy eyes during dinner? We've got good news! Check out our top seven wet dog food brands for a happy and healthy pup.