As paw-rents, it's our job to know what suits our furry friends and what doesn't. From the tantalizing whiff of chocolate cake left on the counter to the exotic allure of that unidentified object in the yard, the world of flavors around them constantly tempts our pups.
But some foods could be downright dangerous to our pooches. So, hold on to your leashes as we unveil the top 12 everyday edibles that could be a doggone disaster for your Fido's health.
Chocolate
The bromide, "A little bit of what you fancy does you good," definitely doesn't apply to dogs when it comes to chocolate. Containing a sinister ingredient called theobromine, which our furry friends can't metabolize as we do, even a tiny piece of chocolate can lead to theobromine poisoning in dogs.
Symptoms include restlessness, rapid breathing, and, in severe cases, even seizures. So, next time you see those puppy eyes begging for a bite of your chocolate bar, remember – that sweet treat isn't so sweet for your pooch!
Onions
These aromatic bulbs that add a savory depth to our stir-fries and a sweet caramelized note to our pizzas are not exactly the best buds of our canine companions. Onions (along with their close relatives garlic, leeks, and chives) contain N-propyl disulfide.
Whether raw or cooked, they can lead to something called Heinz body anemia in dogs, where the pup's red blood cells start to burst. Sounds scary, right? So, keep that onion-laden slice of pizza well out of Rover's reach!
Avocadoes
Curious Fido may be tempted by the smooth green allure of this superfood, but beware – avocados are a serious no-no for dogs. They contain a fungicidal toxin called person, which can cause vomiting and diarrhea in dogs.
The large pit also presents a choking hazard and, if swallowed, a potential blockage in the digestive tract. So, the next time you're whipping up some guacamole, keep it well out of paw's reach!
Almonds
Here's the nutty truth – while not toxic like some of their shell-clad cousins, almonds can block your pup's esophagus or even tear the windpipe. Not to mention the upset stomach they cause due to dogs' inability to digest them properly.
So the next time you reach for an almond snack, remember: it's a treat best enjoyed by humans, not hounds.
Cooked Bones
Picture this – you're enjoying a great BBQ night, the steak is done, and you've got a pile of T-bones you just can't bear to toss. Your loyal pooch gives you that look that says, "come on, pal, share the wealth." But resist that sweet face!
Cooked bones, unlike their raw counterparts, can splinter and shatter, turning a tasty treat into a choking hazard or a sharp, unwanted surprise for your pup's digestive system. The next time you're tempted to give in to those puppy dog eyes, remember – the danger is more than marrow-deep!
Tomatoes
While ripe tomatoes are safe for dogs in small amounts, unripe tomatoes — as well as tomato plants and leaves — contain a toxic substance called solanine. If consumed in larger quantities, solanine can cause problems like gastrointestinal upset, loss of coordination, and even muscle weakness for Fido.
So, unless you fancy a midnight trip to the vet, it's best to keep your four-legged friend away from the tomato patch!
Alcohol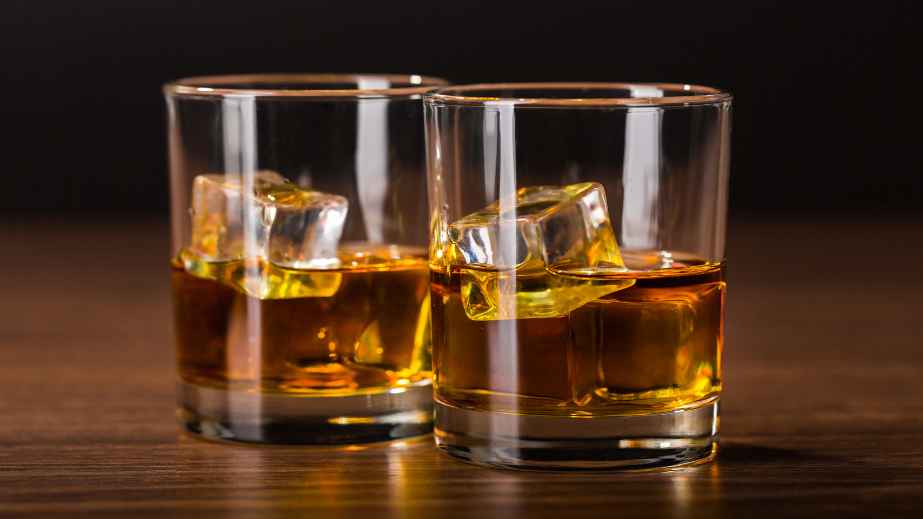 Sharing a beer with your canine friend is a pawful idea! A tiny amount can lead to alcohol poisoning for dogs, resulting in vomiting, loss of coordination, disorientation, or even coma in severe cases. It's best to keep the booze on the top shelf, way out of Fido's reach.
After all, he's more of a 'water-on-the-rocks' kind of guy.
Macadamia Nuts
These buttery delights may be a delightful crunch in your cookie, but for our furry friends, they're a real doggy downer. Ingesting just a few of these little nuggets can lead to symptoms like weakness, tremors, or vomiting in dogs.
While it's not completely clear why these nuts have this effect on dogs, it's clear that they should be kept far out of paw's reach.
Grapes and Raisins
Grapes and raisins may seem like innocent little nibbles worthy of your dog's affection. After all, they're natural, right? But don't be fooled. These tiny fruits are the equivalent of kryptonite to your canine compadre.
Their toxicity can lead to sudden kidney failure in dogs – a serious, potentially fatal condition. Instead, play it safe and stick with doggy treats. Grapes and raisins? Not even in a dog's dream!
Corn on the Cob
Well, well, well, who would've thought? Dogs and corn kernels are okay, but the cob is a no-go. Dogs are notorious for devouring things in large chunks, and corn on the cob is no exception.
It may not break down in their digestive system, leading to blockages that often require surgery to remove. So, remember, next time you're at a family barbecue, keep the cobs out of Fido's reach.
Coffee
Jitter juice, Joe, liquid energy – whatever you call your morning coffee, keep it well out of snout's reach of your pup. Thanks to the caffeine, a single sip can cause rapid breathing, heart palpitations, muscle tremors, and, in severe cases, seizures. It's one latte you definitely don't want Fido to fetch!
Artificial Sweetener
Xylitol, the sweet siren's song of sugar-free gum, candies, and baked goods, poses a grave and stealthy threat to our furry friends. While harmless to the human palate, Xylitol is dreadfully toxic for dogs. Ingestion can lead to sudden insulin release, causing life-threatening hypoglycemia (low blood sugar), and the onset could be as swift as 15-30 minutes post-snack-snatching.
So, never let Fido do the cleanup when it comes to sweets!
20 Rare Dog Breeds You Never Knew Existed
In the vast realm of canine diversity, where over 200 distinct breeds exist, the spotlight often shines brightest on popular ones. But beyond the beloved Labrador Retrievers and French Bulldogs, there are rare breeds with captivating tales, unique traits, and undying loyalty.
Here's an insightful deep dive into 20 lesser-known yet equally enchanting breeds.
20 Rare Dog Breeds You Never Knew Existed
The 13 Best Calming Dog Beds of 2023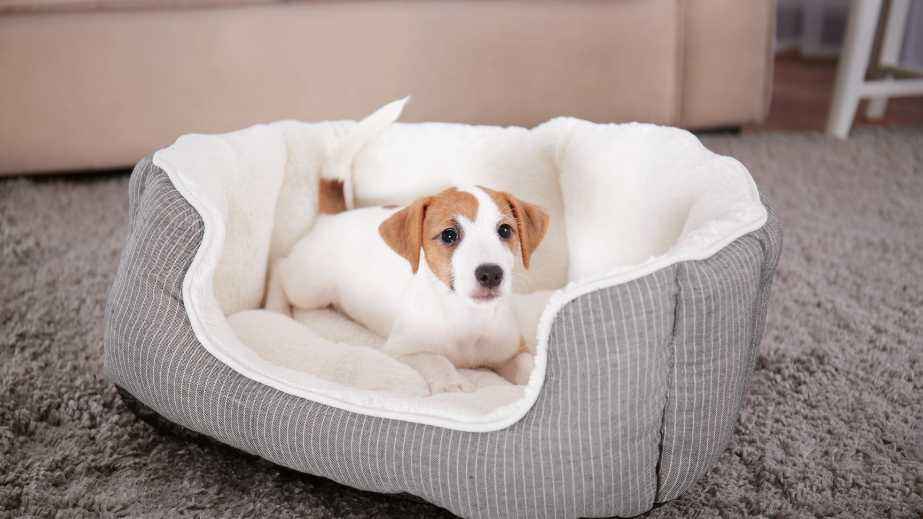 Dogs are usually very happy creatures; however, they can have their anxieties. Dogs might have anxieties about being alone or being left in a particular place or situation; otherwise, many dogs might be anxious because of changes to their routine. And there is no better way to treat this than to help them feel safe and secure by getting them the best calming dog bed.
The 13 Best Calming Dog Beds of 2023
12 Things Humans Do That Dogs Hate So Bad
Though we often consider our canines as our best companions, there are specific behaviors that we, as humans, might unknowingly engage in that can displease or distress our furry friends.
12 Things Humans Do That Dogs Hate So Bad
10 Vegan Insights: What Is the Vegan Stance on Having Pets?
Welcoming pets into your home is always a challenge, but it can also be a moral struggle for vegans. Being vegan means refusing to eat food made from animal products or using animal products at all, typically to reduce the suffering of animals. A user on a famous internet forum wonders if keeping pets in their home is vegan, and vegans replied with their varying opinions.
10 Vegan Insights: What Is the Vegan Stance on Having Pets?
10 Best Dog Breeds That Make Excellent Best Friends
10 Best Dog Breeds That Make Excellent Best Friends