In the vast realm of canine diversity, where over 200 distinct breeds exist, the spotlight often shines brightest on popular ones. But beyond the beloved Labrador Retrievers and French Bulldogs, there are rare breeds with captivating tales, unique traits, and undying loyalty.
Here's an insightful deep dive into 20 lesser-known yet equally enchanting breeds.
English Foxhound (The Loyal Hunter)
The English Foxhound, recognized since 1909, stands as a testament to hunting excellence. This loyal breed showcases a sturdier build compared to its American relative.
Norwegian Lundehund (The Multi-Toed Mountaineer)
Originating from Norway's secluded islands, the Norwegian Lundehund is a puffin hunter extraordinaire. Equipped with six toes on each foot, they are agile climbers, perfect for steep terrains.
Polish Lowland Sheepdog (The Vigilant Protector)
Compact yet robust, the Polish Lowland Sheepdog stands as a testimony to Poland's rich canine legacy. Affectionately dubbed the PON, stemming from their Polish name Polski Owczarek Nizinny, they are revered for their alertness and adaptability.
Skye Terrier (Elegance Personified)
The Skye Terrier, originating from Scotland's Isle of Skye, epitomizes grace combined with vigor. Initially bred to chase foxes, they're substantially more robust than they appear. These loyal terriers occasionally exhibit a stubborn streak.
Ibizan Hound (The Ancient Watcher)
The Ibizan Hound's silhouette, characterized by an elongated head and prominent ears, evokes artistry reminiscent of ancient Egypt. Hailing from Spain's Balearic Islands, they've been reputed rabbit hunters for millennia.
Cirneco dell'Etna (Sicily's Athletic Gem)
The Cirneco dell'Etna, a lean hunting breed from Sicily, epitomizes agility and speed. Cherished for their affable and loyal demeanor, they've withstood the test of time, remaining largely unaltered.
Otterhound (The Water-Loving Hunter)
The Otterhound, hailing from England, was historically bred for otter hunting. This substantial breed showcases a rough, double coat and webbed feet, enabling them to efficiently transition between land and aquatic hunts.
Notably, their acute olfactory senses make them exceptionally good trackers.
Bergamasco Sheepdog (The Felted Guardian)
One cannot miss the Bergamasco Sheepdog's distinct appearance. Its coat, composed of three hair types, forms intertwined flocks, granting it a unique felted appearance. Born in the rough terrains of Persia, their dense coat shields them from harsh weather. This age-old sheepdog is known for its wit and demands regular physical activity when domesticated.
American English Coonhound (The Vocal Pursuer)
The American English Coonhound's relentless drive when chasing raccoons is unmatched. Their resonating bark and tenacity, coupled with their innate work ethic, require experienced owners to handle their dynamic spirit.
Azawakh (Desert's Swift Guardian)
The Azawakh, a West African sighthound, bears a legacy of chasing gazelle across the scorching Sahara for over a millennium. Beneath their elegant facade lies a resilient hunter.
Komondor (Hungary's Corded Sentinel)
The Komondor boasts an unmistakable appearance with dense white cords enveloping them. This mammoth Hungarian breed stands unparalleled in distinctiveness.
Canaan Dog (Israel's Pride)
Regarded as Israel's national dog, the Canaan Dog strikes a balance between vigilance and calm. Ever alert, they're impeccable guardians of homes and livestock.
Harrier (England's Time-Honored Hunter)
Established in 1885, the Harrier is a seasoned hunting breed. Known for their strength and balance, they are adept at tirelessly pursuing rabbits and hare across varied terrains.
Grand Basset Griffon Vendéen (The Energetic Gaul)
Hailing from France, the Grand Basset Griffon Vendéen (GBGV) impresses with its indefatigable spirit. Renowned in French folklore, their courage and endurance are legendary.
Cesky Terrier (The Agile Companion)
The Cesky Terrier is a pack hunter, showcasing greater sociability compared to its terrier counterparts. Their inventive nature requires substantial mental and physical engagement.
Finnish Spitz (Finland's Feathered Game Hunter)
The Finnish Spitz, a bird, and small game hunter, encapsulates vivacity and audacity. Their fiery hue, combined with their lively spirit, makes them a spectacle to behold.
Pyrenean Shepherd (The Enthusiastic Herder)
The Pyrenean Shepherd stands out as a spirited herding dog. Their zest for life is palpable, whether they're herding livestock or indulging in playful antics.
Sloughi (North Africa's Graceful Hunter)
Often referred to as the "Arabic Greyhound," the Sloughi is a traditional sighthound revered for its speed and elegance, and cherished for its warm family bonds.
Belgian Laekenois (The Exquisite Herder)
Of the four esteemed Belgian herders, the Belgian Laekenois is the rarest. While reserved around strangers, their warmth flourishes among loved ones.
American Foxhound (The Tenacious Tracker)
Leaner than their English kin, the American Foxhound excels in tracking foxes. Their free-spirited nature necessitates ample physical activity for optimal well-being.
In the mesmerizing world of dogs, every breed has a tale waiting to be told. Delving into the chronicles of these rare breeds is akin to embarking on a captivating journey through time, culture, and nature's ingenuity.
13 of The Most Trainable Dog Breeds
While asking if a dog is intelligent, what we're really inquiring about is their trainability. This attribute isn't solely dependent on a canine's intelligence. Several other factors such as breed-specific personality, instinctive drive, and genetic heritage, significantly affect a dog's ability to learn.
13 of The Most Trainable Dog Breeds
The 13 Best Calming Dog Beds of 2023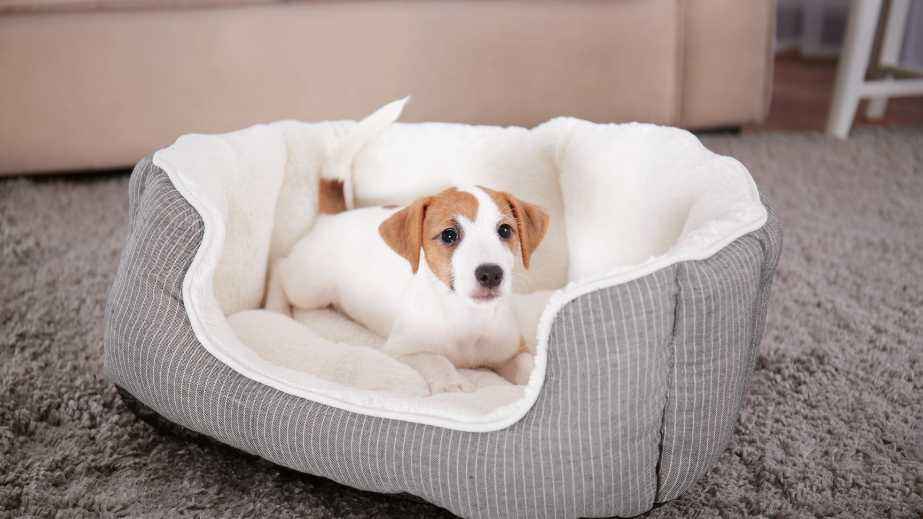 Dogs are usually very happy creatures; however, they can have their anxieties. Dogs might have anxieties about being alone or being left in a particular place or situation; otherwise, many dogs might be anxious because of changes to their routine. And there is no better way to treat this than to help them feel safe and secure by getting them the best calming dog bed.
The 13 Best Calming Dog Beds of 2023
10 Vegan Insights: What Is the Vegan Stance on Having Pets?
Welcoming pets into your home is always a challenge, but it can also be a moral struggle for vegans. Being vegan means refusing to eat food made from animal products or using animal products at all, typically to reduce the suffering of animals. A user on a famous internet forum wonders if
keeping pets
in their home is vegan, and vegans replied with their varying opinions.
10 Pet Owners Are Sharing Hilarious Conflicts They Have With Them
No one can avoid all conflicts with family members, including pets. "What are some of the little dramas you have with your pets?" asks one user on a popular online pet forum. Animal lovers replied with hilarious squabbles they have with their pets.
10 Pet Owners Are Sharing Hilarious Conflicts They Have With Them
10 Pet Peeves That Owners Say Their Beloved Pets Have, Do Yours?
I have many pet peeves, like when people interrupt me or speak with their mouths full of food. Pet owners know that animals also have pet peeves, and one user on a popular internet forum wonders what irritates their pests the most. Animal lovers replied with their pet's strange dislikes.