Who needs a cat when you can have a sun bear or rattlesnake as a pet? If you think you have several weird pets, read this post and think again. After someone asked an online forum for their most unique babies, they delivered. Meet 12 of the world's most bizarre and unusual pets, from a giant snail to a sugar glider.
Venus Fly Trap
Even though they are plants, these carnivorous beauties are a great addition to any home. They trap and digest insects with their leaves and require very little maintenance.
Give these plants a lot of water and sunshine, and watch them blossom. Random fact, they are indigenous to North Carolina.
Also read: 15 Best Aquarium Fish for Beginners
Baby Lab Rat
For those seeking a furry friend, consider a baby lab rat. These rats are highly intelligent and can even be trained to perform tricks. They are also calmer compared to other rat breeds. Lab rats are easy to maintain and make great pets. They are also less of an allergen compared to pets like dogs or cats.
Rattlesnakes
Rattlesnakes are great for people who are lovers of crawling creatures. While venomous, one can keep these reptiles as pets if willing to do the work.
It's vital to research proper care and handling techniques before bringing one into your home. With precautions, a rattlesnake can make a fascinating and unique addition to your family.
You might like: 5 Cost-saving Ways To Keep Your Pets Healthy and Happy
Sugar Glider or Flying Opossum
If you want an odorless animal that loves fruits, look no further than the Flying Opossum. Also known as Sugar Gliders, these small marsupials can glide up to 50 meters in a single leap and make affectionate and playful pets.
They require more attention and care than some other pets on this list. However, their charming personalities make it all worth it.
Giant Madagascar Cockroaches
While keeping a cockroach as a pet seems strange, these bugs are fascinating creatures. They're easy to care for and can even be trained to come to you when called. Plus, their hardy nature means they'll likely outlive many other pets!
Related: 10 Best Ways To Cope and Heal After Losing Your Beloved Pet
Hairless Baby Squirrel
The hairless baby squirrel is not your average squirrel; it is a rare genetic mutation that results in a squirrel with no fur.
With its tiny pink paws and big, dark eyes, the hairless baby squirrel is undeniably cute. Its unique appearance has made it a popular pet among exotic animal lovers.
Sun Bear
These cute and cuddly creatures are the smallest bear species native to Southeast Asia. They have a distinctive orange-yellow patch on their chest, and their long tongues help them extract honey from beehives. Despite their small size, sun bears can be dangerous when provoked; they require experienced handlers.
Millipedes
If you're a fan of crawling creatures, consider getting a millipede as a pet. Although they seem odd, these multi-legged creatures are fascinating pets.
Millipedes are easy to maintain and require less living space than other pets. This makes them ideal for people who don't have room for a larger animal.
Yellow Wood Scorpions
If you love venomous creatures, check out the yellowwood scorpion. You can easily find these creatures in Central and South America. Caring for them is simple, and they make a unique and fascinating addition to any exotic pet collection.
Praying Mantis
A praying mantis is excellent for those looking for something more elegant. These insects are known for their unique hunting style and are excellent at controlling pest populations.
Praying mantises are easy to care for and make great pets for children interested in science and nature.
Satanic Leaf-tail Geckos
The satanic leaf-tailed gecko is a fascinating creature found only in Madagascar. Their unique appearance makes them popular among lovers of reptiles. Leaf geckos are harmless, friendly, and cost little to maintain. They are an excellent choice for people looking for budget-friendly pets.
Giant African Snail
Last but not least, the giant African snail. These massive snails can grow up to 20 centimeters long and are known for their unique spiral shells. They love baths and environments with lots of water. However, their shells can break if handled roughly, so owners must handle them carefully.
These twelve pets are just a small selection of the many weird and wonderful creatures that people keep as pets worldwide. While they may not be for everyone, they add excitement and uniqueness to the world of pets.
This thread inspired this post.
Health Benefits of Grooming Your Dog
The most seemingly mundane dog features—their fur, nails, ears, and teeth, for instance—all work in concert to create homeostatic balance, keeping them healthy and comfortable. Too much dead fur trapped in a dog's coat can lead to mats, which can lead to pelting and, eventually, skin infections and overheating. Nails that are too long can create pressure on the nail beds, which can cause joint pain and even arthritis. Neglecting the small things like brushing their coats and trimming their nails can lead to long-term health issues. With a little knowledge, patience, and consistency, these can be avoided.
Health Benefits of Grooming Your Dog
6 Awesome Destinations to Go on a Trip With Your Dog
There is no doubt that the best way to explore and have an adventure with your beloved pup is by taking them on trips! Going on a trip with your dog can be one of the most enjoyable experiences you will ever have. It allows you to enjoy nature, bond with your pet and create memories that will last a lifetime. With so many wonderful and exciting destinations for you to explore, there is no reason why you can't make the most out of your pup-friendly trip.
6 Awesome Destinations to Go on a Trip With Your Dog
17 Signs Your Pet Dislikes You
Owning a pet offers the immense reward of affection, joyfulness, and friendship. But what you may not know is that it also has far-reaching benefits for your physical and mental health. Studies have shown that having a pet can help to reduce depression risk, provide cardiovascular advantages, and overall boost one's well-being. Though pet owners may think they are providing their furry friends with all the love and support they need, pets can still express displeasure with their owners' behavior.
17 Signs Your Pet Dislikes You
Travel to the Bahamas with a Pet – Everything You Need to Know
It's not always practical to leave your pet at home when traveling. They might not cope well with a boarding stay, and you may not have family or friends who can come and pet sit in your home. The Bahamas is a popular destination for U.S. tourists, but is it possible to travel to the Bahamas with a pet? Rather than compromise your travel plans, can you take them with you?
Travel to the Bahamas with a Pet – Everything You Need to Know
9 Ways to Save on Dog Care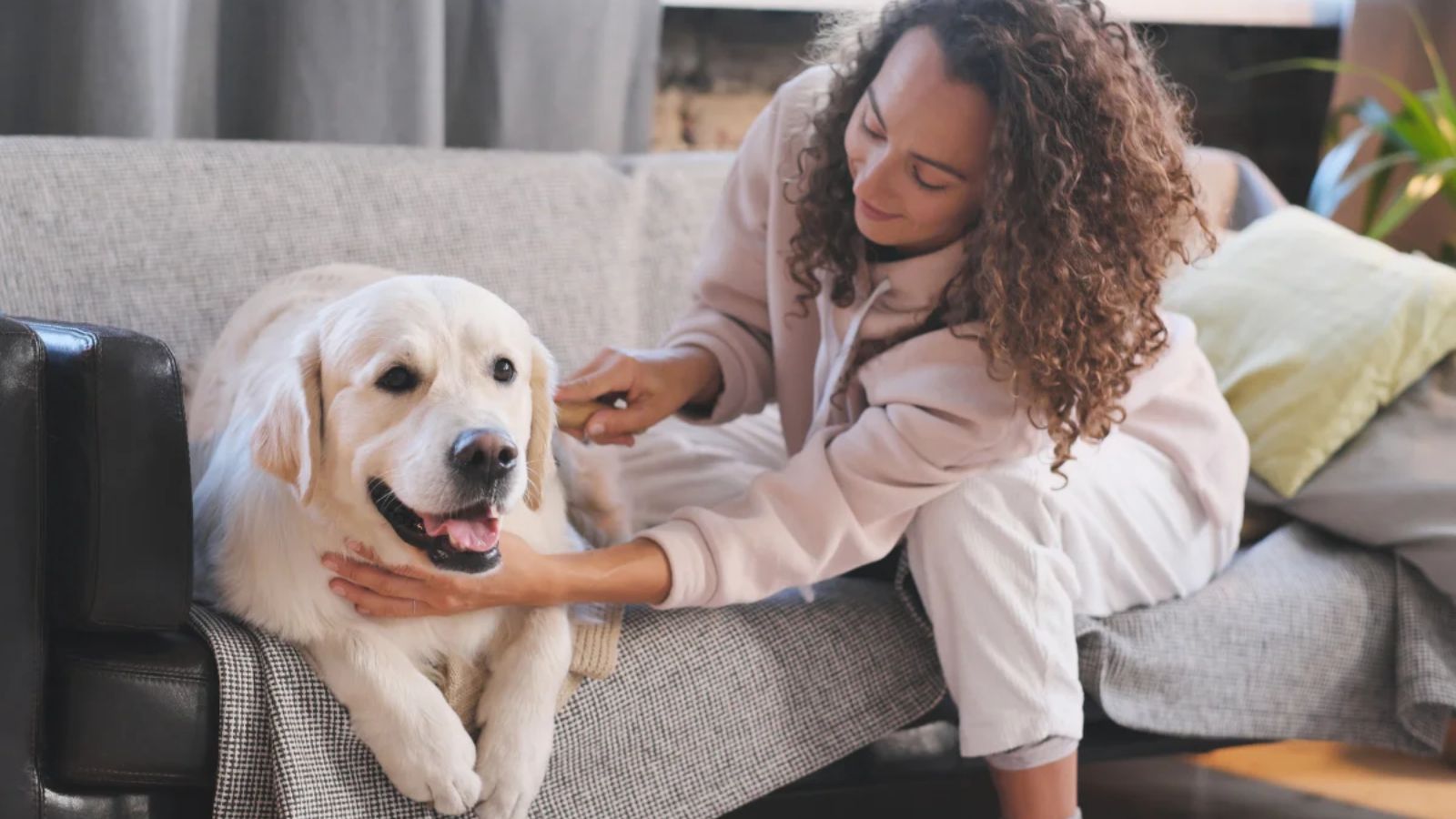 Few things in life offer the comfort and unconditional love that comes with dog companionship. Dogs can bring their human companions great emotional support and joy, but they can also be high-maintenance animals that come with costs for care. Pet care bills can accumulate quickly, between vet bills and vaccinations, grooming, food, dog walkers, and pet sitters. People spend, at minimum, an estimated $15,000 on a dog in its lifetime. With inflation pushing everyday costs to record highs, many households are looking for ways to cut their expenses for their furry family members.