Like most people, you probably think of the Jetsons when you hear "smart home." But believe it or not, we are rapidly approaching a future in which almost every aspect of our homes will be automated and connected.
The world of smart homes is constantly evolving from voice-activated assistants to intelligent appliances. So what can you expect in the coming years?
The number of smart homes in the United States is expected to reach 77.1 million by 2025, per research published by Statista in 2021. The global smart home industry is valued at an incredible $80 billion market.
Let's consider some of the most popular trends for smart homes in 2023.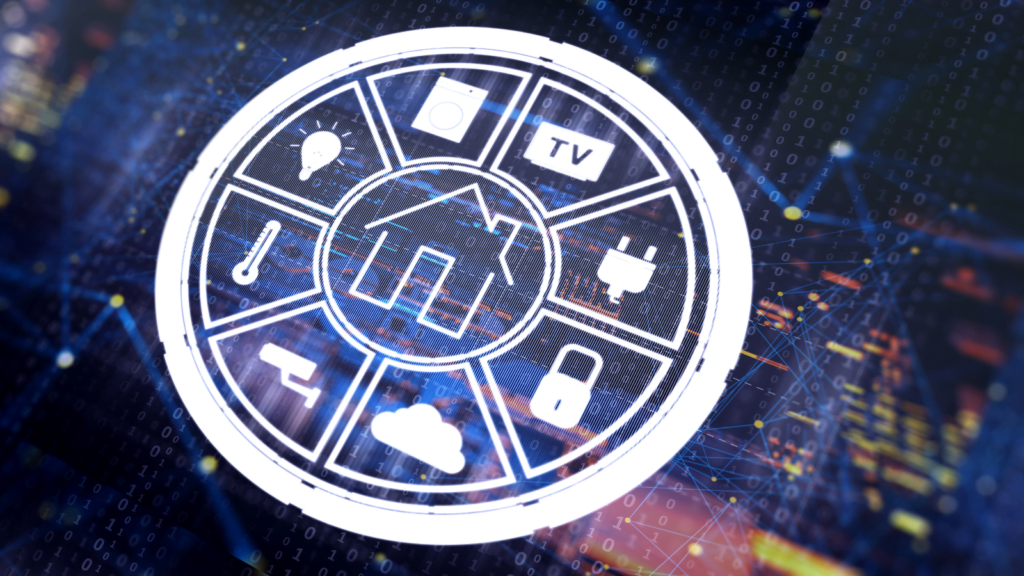 Benefits of a Smart Home
Smart homes are no longer just a concept in sci-fi movies; they're now a reality that can truly enhance our lives. With features ranging from voice-activated lighting to automated security systems, smart homes offer lots of convenience and extraordinary safety benefits. Imagine having complete control over all your home appliances and gadgets from a single device – no more stressfully trudging through your home and checking each light switch one by one!
By incorporating smart technology, you can ensure your family's safety even when you're not physically in your home. For example, with remote access enabled on a smartphone it becomes easy to switch off household appliances that were accidentally left running.
On top of that, with the help of motion sensors placed strategically around your home or intelligent doorbells with embedded cameras, you can always be aware of who is entering or exiting your property. The possibilities with smart homes are endless!
2023 Smart Home Trends
Green Technology in the Home
Smart home technology opens the door to a greener, more sustainably-minded lifestyle. Emerging trends are providing homeowners with low-power and low-carbon living solutions. From occupancy sensors that detect when a space is unused to automating lighting and temperature to optimizing appliances' performance to save energy and introducing intelligent heating systems, green technology is helping individuals help the planet while maintaining convenience.
Smart home systems are an efficiently-run network of devices where energy savings can be tracked and assessed quickly. Participating in smart green tech gives you detailed information on how much money and energy you're saving.
We can all lower our carbon footprints even further with these emerging trends – yet another great reason to hop on board the smart home train!
Smart Kitchen and Laundry Appliances
In 2023, "smart" is no longer a buzzword–it's a lifestyle. We're not just conversing 
with Alexa–we're grilling burgers with a voice-activated oven. With the flip of a switch, your refrigerator water and ice get filled up magically based on AI-powered algorithms. Before you know it, your favorite meals are being cooked for you by a smart oven.
Smart kitchen appliances have become the norm, and manufacturers are designing advanced products with the added benefit of voice control and automated meal-planning capabilities. By 2023, smart kitchen appliances will become increasingly popular and integrated into the home, allowing more time-saving options and effortless meal-prepping.
No more dreading laundry day, either. Thanks to AI-powered machines that recognize fabric and color, your whites will never grey again!
These smart kitchen appliances seem like futuristic tech from sci-fi films, but the future is here now, in 2023.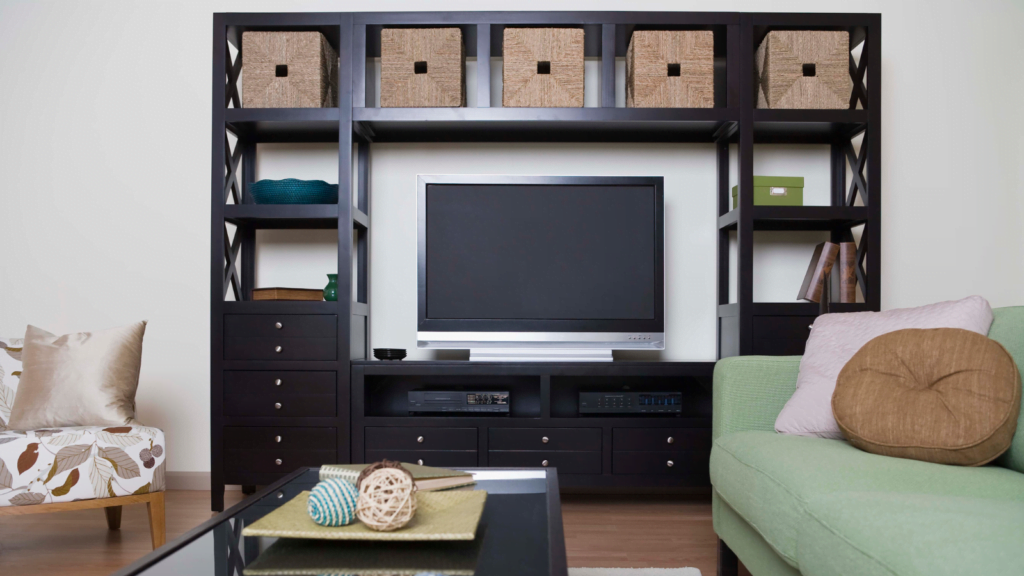 Home Entertainment
The latest home entertainment equipment is also smartening up.
Voice-activated speakers, for instance, are a hit with audiophiles and music fans. Smart home speakers aren't just overpriced tech; they're rapidly becoming a staple in any smart home. They offer more control than traditional speakers and enable users to request their favorite playlists with the simple sound of their voice. With cutting-edge sound systems and customizable speakers, smart speakers are revolutionizing how we enjoy our entertainment. Increasingly, there's no need for complicated wiring; all you need is your voice! Now that's what we call a truly immersive experience.
Smart Lighting
2023 is here, which means new Smart Home lighting trends to look forward to! Smart blinds, shades, and blind monitors will be a significant development in home lighting. No more rising when the pesky sun peeks through those flimsy curtains – you'll be able to program your daybreak right out of bed with an automated light system integrated into your blinds.
With these smart programs set up like clockwork, you can easily customize settings to create the exact atmosphere you desire in each room. Your energy bills will likely see cost-saving benefits with these energy-efficient solutions too. So here's to 2023 and all its innovative solutions for conveniently lit homes!
Home Security
Smart home security devices will be commonplace in residential homes, becoming increasingly more influential in providing success beyond just cameras, such as wireless garage door openers, contact sensors, and video doorbells.
This bold new technology gives users peace of mind knowing their family, pets, and property are safe. Smart home security devices provide features that invite convenient living while making everyday life simpler and more secure. So if you're looking for reliable security systems for 2023, then these smart home security devices will deliver what you need and more.
Smart Pet Tech
Smart technology is revolutionizing the pet space, making life easier for furry friends and their owners. From treat-dispensing interactive play cubes to automated feeders that ensure your fur baby never misses meal time, these advanced devices have made caring for Fido much more fun!
For those with active lifestyles, there are even litter boxes and pet door solutions controlled by voice commands so you can tend to your pet's needs while away from home. Thanks to this cutting-edge tech, being a pet parent is no longer an exclusive role—it seems like even our phones are getting in on the parenting gig!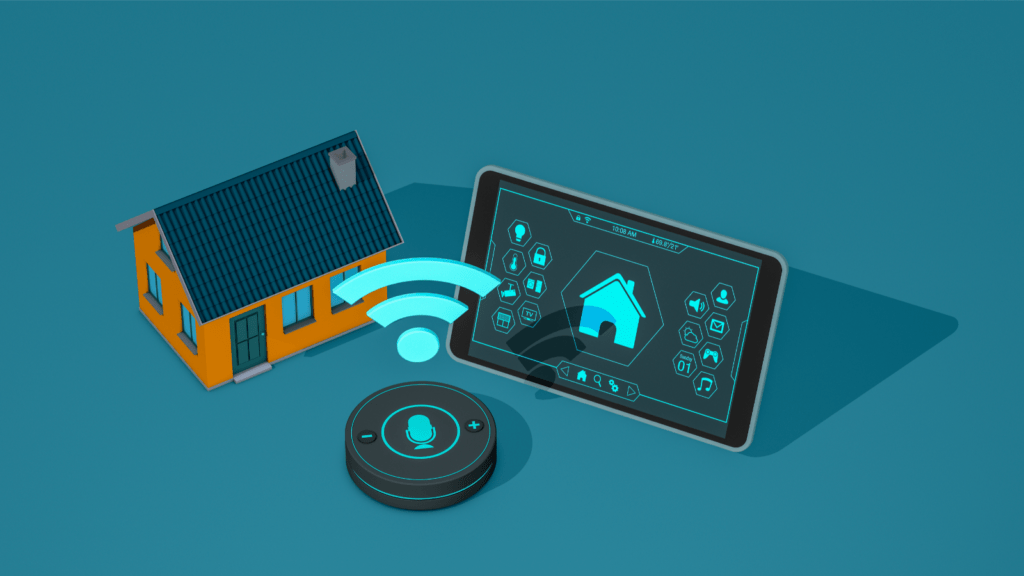 How To Get Started in the World of Smart Homes
Smart home technology has come a long way over the years, and getting started in this world can seem daunting. But if you're itching to build out a tech-friendly abode, never fear. All you need is a bit of research, some savvy shopping, and a few helpful friends who can provide guidance.
Start by doing some research into smart home products and figure out which ones will best meet your needs. Then devise a plan to integrate them so they work together to automate household tasks like temperature control, security systems, lighting schedules, and more.
Once you understand what you want and how it will fit into your home, start budgeting for now and accounting for future upgrades. Shopping around can help you find good deals without sacrificing quality or compatibility.
And lastly, don't be afraid to reach out to those more experienced with smart homes. Their help and advice will make setting up your automated home easier than ever!
Final Thoughts
So there you have it. A few of the top trends to watch for in the world of smart homes in 2023. As we rapidly approach the future, it's important to stay ahead of the curve and keep your home up-to-date with the latest technology.
This article originally appeared on Wealth of Geeks.