Brace yourselves, millennials, for a nostalgic journey back to the days of neon windbreakers, slap bracelets, and Tamagotchis. Ah, the 90s, an era that feels like yesterday for some of us, yet incredibly, is now considered vintage! Yes, those iconic items we couldn't get enough of are now relics of a bygone era.
Get ready to reminisce as we dive into 25 things from the 90s that will make you shout, "Oh, I remember that!" with a twinkle in your eye and a warm feeling in your heart. So please sit back, and relax, as we return to a time of simpler pleasures and dial-up internet.
Brick Phones
Brick phones, an iconic symbol of the 90s, were the precursors to today's sleek smartphones. These bulky mobile devices, characterized by their large size and significant weight, were as much a status symbol as they were a communication tool.
Despite their limited functionalities compared to modern standards – primarily restricted to making and receiving calls and, if you were lucky, sending a text – they represented the era's cutting-edge technology. People marveled at the freedom and mobility they provided. Today, they're considered vintage, a nostalgic reminder of how far we've come in mobile communication technology.
Tamagotchi Digital Pets
Tamagotchi Digital Pets, one of the most iconic things from the 90s, captured the hearts of millions with their simple yet captivating premise. These egg-shaped keychain gadgets offered children their virtual pets to feed, play with, and nurture.
The quick, continuous cycle of life, death, and rebirth within the tiny LCD screen held a mirror to the circle of life in an emotionally engaging yet manageable way for young minds. Today, Tamagotchis are considered vintage and hold a special place in the hearts of those who remember the thrill of raising their digital pet and the dread of an untimely demise.
Slap Bracelets
These ingenious fashion statements were more than just accessories in the 90s; they expressed childlike creativity and unabashed fun. Made from flexible steel bands sheathed in colorful fabric, they would straighten until you slapped them onto your wrist, wrapping around in a swift, satisfying motion.
Not only were they a must-have item in every schoolyard, but they also became a quintessential symbol of 90s pop culture. The slap bracelet craze may have faded, but those snap-happy accessories remain a beloved vintage relic from the 90s.
Foldable Paper Maps
Foldable paper maps were once an essential travel companion, now a quaint relic of the 90s. Before the days of GPS and smartphones, these intricately detailed cartographic wonders guided adventurers and everyday travelers alike on their journeys.
Their tactile nature, the satisfying rustle of the paper, and the thrill of tracing a route with your finger lent a sense of authenticity to the travel experience – a far cry from the sterile digital pointers of today. Though they might be considered vintage now, foldable paper maps hold a certain charm and nostalgia that reminds us of a time when the journey was just as important as the destination.
CD Walkmans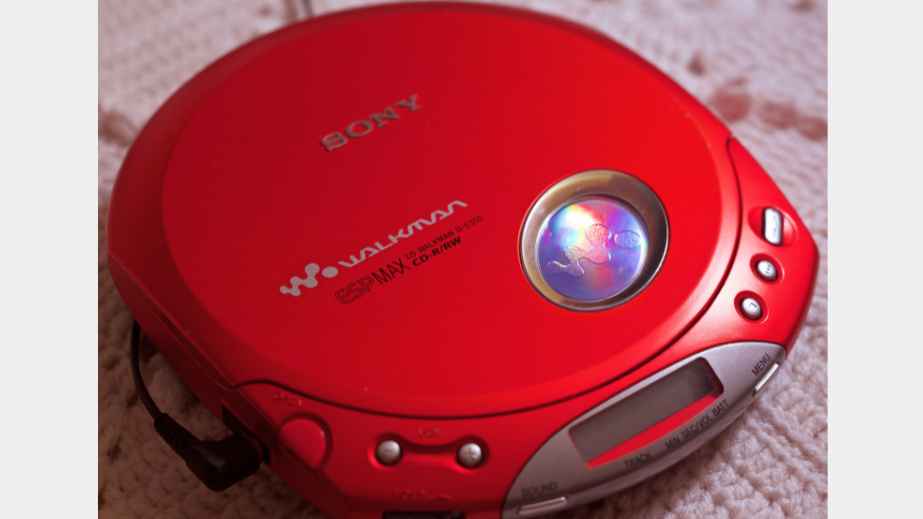 CD Walkmans allowed us to take our favorite music wherever we roamed. Each new album purchase was a tactile, interactive experience: unwrapping the plastic, perusing the album booklet, and carefully selecting which track to play first.
The satisfying click of the disc tray as it snapped closed was the drumroll to the symphony of sound that was about to ensue. In today's era of digital streaming, the tangible connection to music that CD Walkmans offered has become a nostalgic memory.
Nintendo Super NES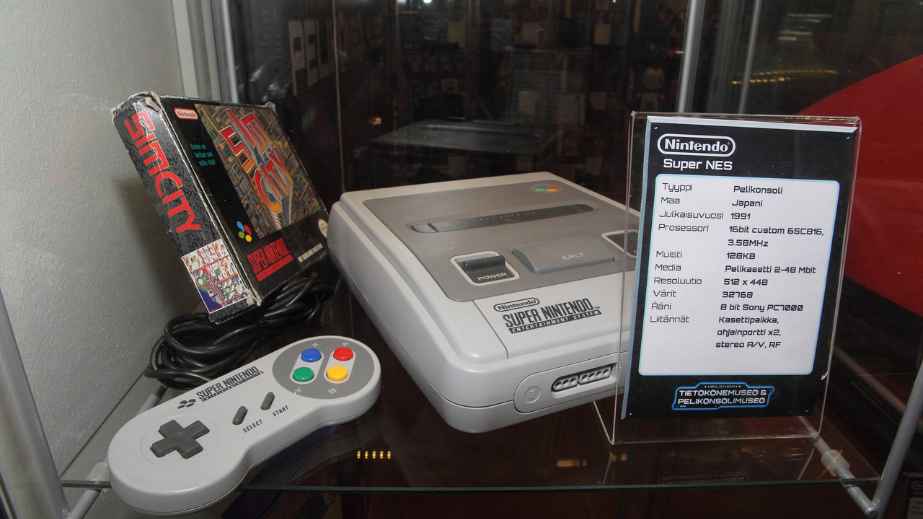 The Nintendo Super NES, also known as the Super Nintendo, is a classic emblem of the 90s that tugs at the heartstrings of all who roamed the gaming world during that era. Its charm lies not just in its chunky cartridges or the unique, colorfully buttoned controllers but also in the hours of joy it brought to children and adults alike.
From the epic adventures in "The Legend of Zelda: A Link to the Past" to the thrilling races in "Super Mario Kart," this vintage gem was a gateway to an enchanting universe of pixelated wonder. Today, the Super NES is a nostalgic artifact, reminding us of simpler times when saving a princess was the most significant of our worries.
Beanie Babies
Beanie Babies, those plush, understuffed animals packed with plastic pellets known as "beans," exploded onto the scene in the early 90s. With their heart-shaped TY tags and the variety of creatures available, they quickly became a coveted collectible for children and adults alike.
Some were even considered rare and valuable investments. Today, these little critters from our past are vintage symbols of the 90s, transporting us back to when we fervently collected, traded, and loved these adorable stuffed animals.
Book Stores
Remember how, in the 90s, bookstores were the place to be, a haven for literary enthusiasts and casual readers alike? The smell of new pages, the rustle of flipping through a new book, and the thrill of discovering a hidden gem in the discount section – there was a charm that's hard to replicate.
They were a community hub, a place of solace, and a treasure trove of knowledge, all wrapped in one. Today, while these nostalgic nooks of the 90s may seem vintage in the e-books and online shopping age, they hold a special place in our hearts that no digital platform can replace.
Pagers
Ah, pagers, those quirky, compact devices from the 90s that were the precursors to our modern-day smartphones. They were an essential communication tool when cell phones were still a rarity. For those in the know, a beep from a pager was a signal to find the nearest telephone and return the call.
From doctors on call to teenagers looking for a low-cost communication tool, pagers symbolized the times. Today, they are considered vintage and are frequently found amongst collectors of tech antiquities, serving as a reminder of simpler times.
Video Rental Stores
The experience of strolling down aisles filled with rows upon rows of VHS tapes, the thrill of finding that new release you've been longing to watch, the indecision over which snacks to choose for your movie night – it's a cherished part of our collective '90s nostalgia.
Video stores offered more than just a transaction; they were a communal hub where you could discuss the latest hits and misses, and get recommendations from the guy behind the counter who knew every movie inside out. Today, these places are considered vintage, replaced by instantaneous yet impersonal digital streaming platforms. Their disappearance has left a hole in our hearts that no DVD or Netflix subscription can fill.
Trapper Keepers
Ah, the Trapper Keeper – a quintessential item from the 90s that now holds a vintage charm. These vibrant, multi-pocketed binders were the status symbols in school hallways, a testament to one's organization skills and style quotient. Not only were they visually appealing, but functionally too, they stood apart.
Their distinctive Velcro flap could neatly conceal a treasure trove of school essentials – folders, pencil cases, and notepads. Today, seeing a Trapper Keeper brings nostalgia, a throwback to when school life was defined not by digital devices but by these chic, tangible accessories.
Troll Dolls
Troll Dolls, with their wild, out-of-control neon hair and precious belly-button jewels, was a staple in any 90's kid's toy collection. Their whimsical appeal transcended any discernable purpose or functionality, making them more than just playthings.
They were symbols of a simpler era, where the joy of possession far outweighed the need for sophisticated tech capabilities that define today's toys. Today, they are considered vintage, a real nostalgia that transports us to the vibrant and carefree world of the 90s. Their colorful charm continues to strike a chord with collectors and those yearning for a slice of their childhood.
Grunge
Grunge surfaced in the '90s as a counter-culture movement that soon became mainstream. This genre of music, with its raw, distorted guitars and anguished lyrics, was synonymous with flannel shirts, ripped jeans, and a general disregard for the polished image that pervaded the '80s.
Bands like Nirvana, Pearl Jam, and Soundgarden led the grunge wave, and their influence extended beyond music, shaping '90s fashion and attitudes. Today, grunge is fondly looked back on as a distinct era that left an indelible mark on the cultural landscape.
CDs and DVDs
CDs and DVDs were our primary means of listening to music, watching movies, or installing software. Before the advent of streaming services and digital downloads, we stacked CD cases in our rooms. We navigated DVD menus with anticipation and excitement.
CDs brought our favorite bands and singers into our homes and cars, while DVDs allowed us to own and re-watch our favorite films and TV series. The ritual of opening a new CD or DVD, reading the booklet or cover, and experiencing the content for the first time is a uniquely 90s experience that is now a part of history.
AOL Instant Messenger
Before the era of Facebook, Instagram, and Twitter, AIM was the go-to platform for instant communication. It was more than a messaging app; it was a social phenomenon that shaped online interaction. With its distinct "door opening" sound notifying you of a friend coming online and the "door closing" as they logged off, AIM was a witness to countless conversations, emoticon-laden chats, and the birth of a new language of abbreviations like BRB, LOL, and TTYL.
Today, AIM is considered vintage, a nostalgic nod to the simpler times of the internet, reminding us of the days when internet access meant tying up the phone line. Yet, the whole experience was worth the wait.
Game Boy
Ah, the Game Boy revolutionized handheld gaming technology when it launched in 1989. Offering an escape into fantastical worlds of adventure and action, Game Boy was the faithful companion of countless children and teenagers. Its pixelated black and white screen was a canvas where Pokemon battles were fought, and Super Mario jumped his way to save Princess Peach.
With its sturdy design and impressive battery life, the Game Boy was iconic in the 90s. It is now considered vintage, with its tactile buttons and charming chiptune soundtracks serving as fond reminders of carefree, enchanting childhoods.
Gaming Arcades
In the day, gaming arcades were pulsating entertainment hubs, teeming with life and filled with the exhilarating sounds of joysticks and buttons being fervently manipulated. People would swarm in, coins jingling in their pockets, ready to challenge each other on iconic games like Pac-Man, Street Fighter, and Space Invaders.
Today, those classic games and the arcades that housed them are a nostalgic symbol of a time when gaming was a collective social experience, far from the current era's solitary, online gaming habits.
Nokia Cellphones
This piece of technology was not just a device but a testament to its era's revolutionary advancements. Renowned for its durability, the Nokia phone was a robust warrior in the face of everyday mishaps. With a battery life that seemed to last an eternity and the addictive game Snake, owning a Nokia phone was a unique experience.
Past its practicality, it was a unifying emblem of the decade. This cultural artifact signified a generation's leap into mobile communication. Today, it evokes nostalgia and is a cherished relic from a past that was less digitally intrusive yet excitingly innovative.
Polly Pockets
Polly Pockets, a quintessential item from the 90s, are now considered vintage. These tiny play sets, which could fit in your hand, held a magical miniature world. Each compact opened to reveal a fun, detailed scene with a small doll, Polly, that you could move around and interact with.
The charm of Polly Pockets was in their portability and the creativity they inspired. Transporting you to a different world, be it a fairy kingdom or a beach resort, these tiny treasures sparked the imagination, leaving a lasting impression on the children of the 90s.
Pokémon Collectible Cards
90s kids around the globe were engrossed in collecting, trading, and battling these pocket monsters in the schoolyard. These tiny pieces of cardboard, adorned with colorful illustrations of Pikachu, Charizard, and hundreds of other creatures, unlocked a universe of adventure and camaraderie.
The allure of finding a rare holographic card in a newly opened pack was simply irresistible. Today, they are considered vintage, and some rarest ones can fetch a small fortune. The nostalgia that Pokémon cards evoke is tangible—a sweet reminder of the strategic battles, the friendships forged, and the simple joy of the 90s.
Blockbuster
Before Netflix or Hulu, there was Blockbuster with its iconic blue and yellow logo. It was a weekend ritual to browse aisles of VHS tapes and later DVDs, picking out a movie for a family night or the latest video game release. The sense of anticipation that came with every rental was palpable, a feeling that seems long-forgotten in the age of streaming services.
Today, Blockbuster is considered vintage, a relic of a bygone era, yet it holds a special place in the hearts of 90s kids. It is a testament to the ever-changing landscape of entertainment consumption, reminding us of simpler times when the biggest worry was to rewind the tape before returning it.
Zip Drives
At a time when 'cloud storage' was a far-off concept, these bulky storage devices were the go-to solution for safely storing and transporting data. Zip drives, boasting a storage capacity of up to 100MB and even 750MB, were a revolutionary step up from the humble 1.44MB floppy disk.
For many, the distinctive 'click-whirr' of a zip drive whirring to life stirs up nostalgic memories of when we were beginning to explore the vast digital landscape. Today, they serve as a charming reminder of our technological journey and how far we've come.
Harry Potter
J.K Rowling's magical universe, born out of a simple idea on a train journey, evolved into a global phenomenon that captured the hearts of millions. The enchanting world of Hogwarts, spell-binding characters like Harry, Hermione, and Ron, and the thrilling narrative introduced a generation to the joy of reading.
Today, these well-thumbed first editions are treasured keepsakes, transporting fans back to their childhoods and the first magic moments experienced through its pages.
Frosted Tips
Remember when frosted tips were all the rage? This 90s hair trend was the epitome of cool, with everyone from boy band members to Hollywood heartthrobs sporting those distinguishable icy blonde spikes.
The frosted tips phenomenon was more than just a style statement—it represented a spirit of rebellious youth, a desire to stand out in a crowd, and a daring willingness to experiment. Today, they are considered vintage and offer a nostalgic throwback to the wild and vibrant 90s era.
The Macarena Dance
The Macarena is an iconic dance phenomenon that overtook the world in the 90s. This catchy Spanish dance track, combined with its simple, fun choreography, was a party staple and an absolute must-know to be in the cool crowd.
Whether it was school dances, weddings, or any social gathering, you could almost always hear "Hey Macarena!" echo through the room, followed by a synchronized dance routine. The Macarena wasn't just a dance – it was a 90s cultural zeitgeist moment that allowed everyone to let loose and have fun.
12 Things Only People Who Grew Up in the 70s Will Understand
For many of us who came of age in the 1970s, a decade of revolutionary change, vibrant pop culture, and memorable childhood experiences, it left an indelible mark on our lives. From the crackle of vinyl records to the thrill of Saturday morning cartoons, the 70s was a one-of-a-kind era that can't be replicated.
12 Things Only People Who Grew up in the 70s Will Understand
8 Best Dog Backpacks for Hiking and Outdoor Adventures
Dog backpacks are designed to fit comfortably on your dog's back, freeing up your hands for carrying other things. In addition, they typically have multiple pockets for storing food, water, and toys, and some even have built-in bowls for easy feeding on the go. This post provides all the information you need to select the best dog backpack for your furry friend most clearly and concisely possible.
8 Best Dog Backpacks for Hiking and Outdoor Adventures
Groovy, Baby! Blast to the Past with These 20 Slang Words from the Swinging '60s!
Ah, the 1960s! A time of social revolution, peace, and love…and some really cool slang. If you're a fan of vintage lingo from the Swinging Sixties, then you'll enjoy this list of 20 classic slang words and phrases popularized during that decade.
Groovy, Baby! Blast to the Past with These 20 Slang Words from the Swinging '60s!
Rediscover the Past: 15 Surprising Things That Decorated Every 70s Home, But Are Now Extinct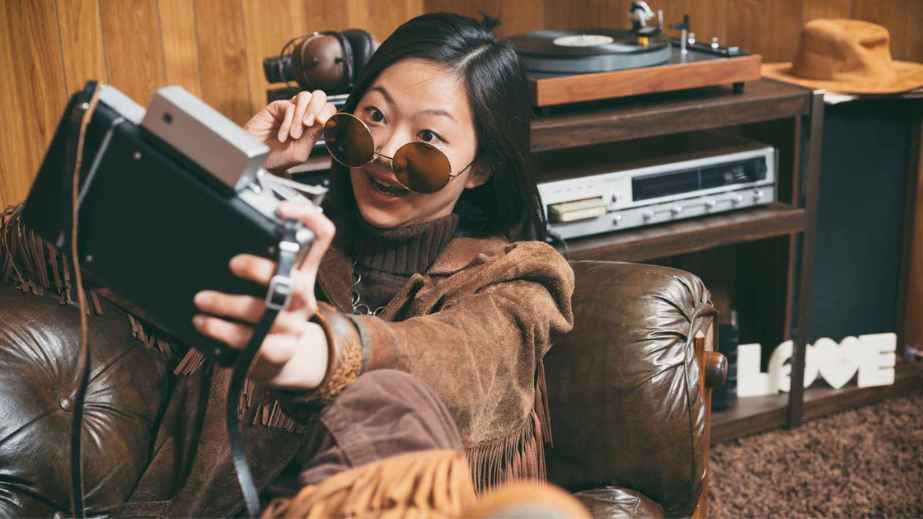 The 1970s was a decade of significant change and progress, with people enthusiastically embracing the kitschy styles of the era in interior design. However, these trends have since gone out of fashion, and most homes no longer feature these items. If you want to reminisce about what used to decorate every 70s home, we've compiled a list of 15 surprising things that are now extinct from modern-day decorating schemes.
Rediscover the Past: 15 Surprising Things That Decorated Every 70s Home, But Are Now Extinct
10 Ways To Get The Skater Boy Look and Pull It Off
The skater-boy look is trendy once again. This iconic style, many remember from the 90s, has gained recent popularity thanks to social media apps like Instagram, TikTok, and Snapchat. The skater boy aesthetic is prevalent among middle, high, and college students, who love the skater style.