Throughout history, cats have captured people's affection from all walks of life. From prominent figures in the entertainment industry to successful music stars, we've curated an intriguing lineup of ten renowned personalities who have embraced their adoration for feline companions with unmatched intensity. Get ready for some celebrity cat-mania and the adoration these stars have for their four-legged fur babies.
Mark Ruffalo
Did you know that Mark Ruffalo, the Incredible Hulk himself, has a soft spot for cats? In our universe, his feline friends Magnus, Hansel, Felix, Inky, and Biscotti hold the power to calm him down. You know, the same way Scarlett Johansson's character, Natasha Romanoff does in the Marvel universe. Mark shared some adorable snapshots of his cats on National Cat Day in October 2021, captioning them with "Cats for days, all ways." How purr-fect is that?
Taylor Swift
Now, let's talk about the one and only Taylor Swift. She's not only a superstar singer but also a major cat enthusiast. Taylor is really into felines, and she isn't shy about it. In fact, she's even planning to trademark her cats' names to create merchandise lines for them. That's taking cat love to a whole new level! Her three cats, Meredith Grey, Olivia Benson, and Benjamin Button, live a luxury that most of us can only dream of. And, of course, Taylor shows them off on her social media whenever she can.
Ed Sheeran
Were you aware that Ed Sheeran, the lyrical genius, is also a big cat lover? It's no wonder he and Taylor Swift are close friends. Ed has two adorable feline companions named Dorito and Calippo, and they're so popular that they have their own Instagram page with more followers than most of us can dream of. These cats are the kings of Ed's life, and their cute personalities have won them a massive following.
Katy Perry
Say hello to Katy Perry, who has a feline superstar of her own. Her cat, Kitty Purry, became famous after appearing in one of Katy's music videos. But that's not all — Katy is also the proud owner of another furry friend, Monkey. Katy's two feline companions are everything to her, and Katy's love for them is evident in everything she does. She even brought Kitty Purry to meet-and-greets and featured a giant inflatable version of her on tour.
James Franco
Guess who else has a soft spot for cats? It's none other than the talented James Franco. He has two cats named Sammy and Zelda. Of course, they hold a special place in his heart. James has loved cats since childhood; his family even brings their feline friends along for the holidays. Franco cherishes his cats so much that he considers them his therapists and gives them names inspired by literary characters. These feline friends bring joy to his life.
Cameron Diaz
Do you love Cameron Diaz's iconic blue eyes? You should check out her cat's! The stunning actress has a furry friend named Little Man who shares her beautiful blue eyes and passion for high fashion. Diaz loves dressing him up in trendy outfits and even takes him shopping with her. Can you imagine strutting down the aisle with a fashionable feline companion? Little Man is one lucky cat!
Robert Downey Jr.
As Iron Man, Robert Downey Jr. gave up his life to save the universe. In our world, you can bet he'd do anything for his cats. The beloved actor who brought Iron Man to life is the proud owner of two cats named Monty and D'Artagnan. These feline buddies hold a special place in his heart, and Robert loves spending quality time with them. Robert doesn't shy away from sharing adorable videos and pictures of him and his favorite furballs. The bond between Robert and his cats is truly heartwarming.
Kesha
Kesha, the vibrant singer, also has a deep love for cats. She holds her three feline friends, Char, Queso, and Sir Mr. Peeps, close to her heart. Kesha's devotion to her cats is evident, as she has even worn clothes featuring their images in the past. She's so passionate about cats that she once expressed her desire to start a "cat cult" dedicated to everything feline.
Russell Brand
Russell Brand, the charismatic English actor, and comedian, has a cat named Morrissey (after the English songwriter) with his own Twitter page. That's right, a Twitter-famous cat! Russell's love for Morrissey is so strong that he even made a cat video for Ellen DeGeneres to honor his beloved pet. Brand talks with the real Morrissey about his feline companion, and their bond is unbreakable. As Morrissey the cat grows older, Russell continues to provide unwavering support and love for his furry friend.
Isla Fisher
Remember Shaggy's love interest from Scooby Doo? Yeah, Mary Jane. That's Isla Fisher. While she's allergic to dogs in the movie, she owns one in real life. But that's not her leading heartthrob. That position belongs to her cats, Hamilton Whiskers and Madame Tiny Paws. The talented actress is an avid supporter of National Cat Day. In fact, she surprised her husband with those two cats for his birthday, even though he might be allergic to them. Isla's love for her feline friends shines through, showing that cats genuinely bring joy to her life.
12 Most Shocking Celebrity Scandals That Rocked Hollywood in Recent Years
Hollywood is never short on drama. In recent years, some truly jaw-dropping scandals have made headlines worldwide. From high-profile divorces to unexpected betrayals, these 12 scandals are among the most memorable, showcasing the unpredictable nature of life in Hollywood. Whether you're a fan or not, denying these celebrities' troubles is hard. From Tristan Thompson's cheating scandal to Britney Spears's battle with her dad, here are 12 of the biggest recent celebrity scandals that shook Hollywood.
12 Most Shocking Celebrity Scandals That Rocked Hollywood in Recent Years
The 9 Best Travel Backpacks For Women in 2023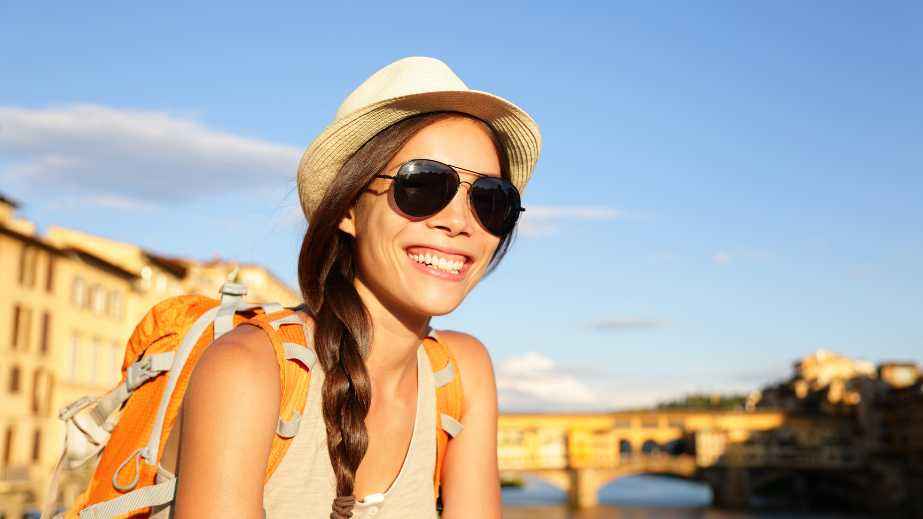 To assist you in making an informed purchasing decision, we've compiled all the necessary information and curated a list of the top nine travel backpacks for women. Rest assured, we've got you covered every step of the way on your exciting journey.
The 9 Best Travel Backpacks For Women in 2023
22 of The Wealthiest Female Rappers Of All Time
In the male-dominated hip-hop landscape, these 25 richest female rappers have shattered ceilings, setting benchmarks and reshaping the rap game. Their impressive net worths are testaments to their talent, hustle, and influence.
22 of The Wealthiest Female Rappers Of All Time
15 Famous Celebrities Most People Say They Wouldn't Take a Selfie With (Even for Free)
It's selfie time! Or maybe not. We all have those celebrities we'd love to snap a quick pic with, but there are also those stars we'd rather not share our camera roll with, even if they offer us a freebie! In the glitzy world of showbiz, not all that glitters is gold. So, buckle up as we unveil the 15 A-list's least wanted.
15 Famous Celebrities Most People Say They Wouldn't Take a Selfie With (Even for Free)
Most famous musician born the same year as you
It's always fun to have something in common with a celebrity. Zac Efron dated your cousin? Your Facebook friends will definitely like that. Beyoncé was in your kindergarten class? That's instant cocktail party fodder. Even knowing you're the same age as a celebrity gives you a special bond, no matter how small that bond may be. That's why we compiled this list of the most famous musician born the same year as you.