Are you looking to upgrade your driveway and give your home a bit of extra curb appeal? Look no further! Here are 10 jaw-dropping driveway paving ideas that will make your neighbors envious.
From modern driveways with clean lines to classic cobblestone-style driveways with timeless charm, there's something here for everyone. With these incredible ideas, you can easily turn any ordinary driveway into an eye-catching work of art without breaking the bank.
So what are you waiting for? Get ready to spruce up your home and impress everyone in the neighborhood with these amazing driveway paving ideas!
Cement Pavers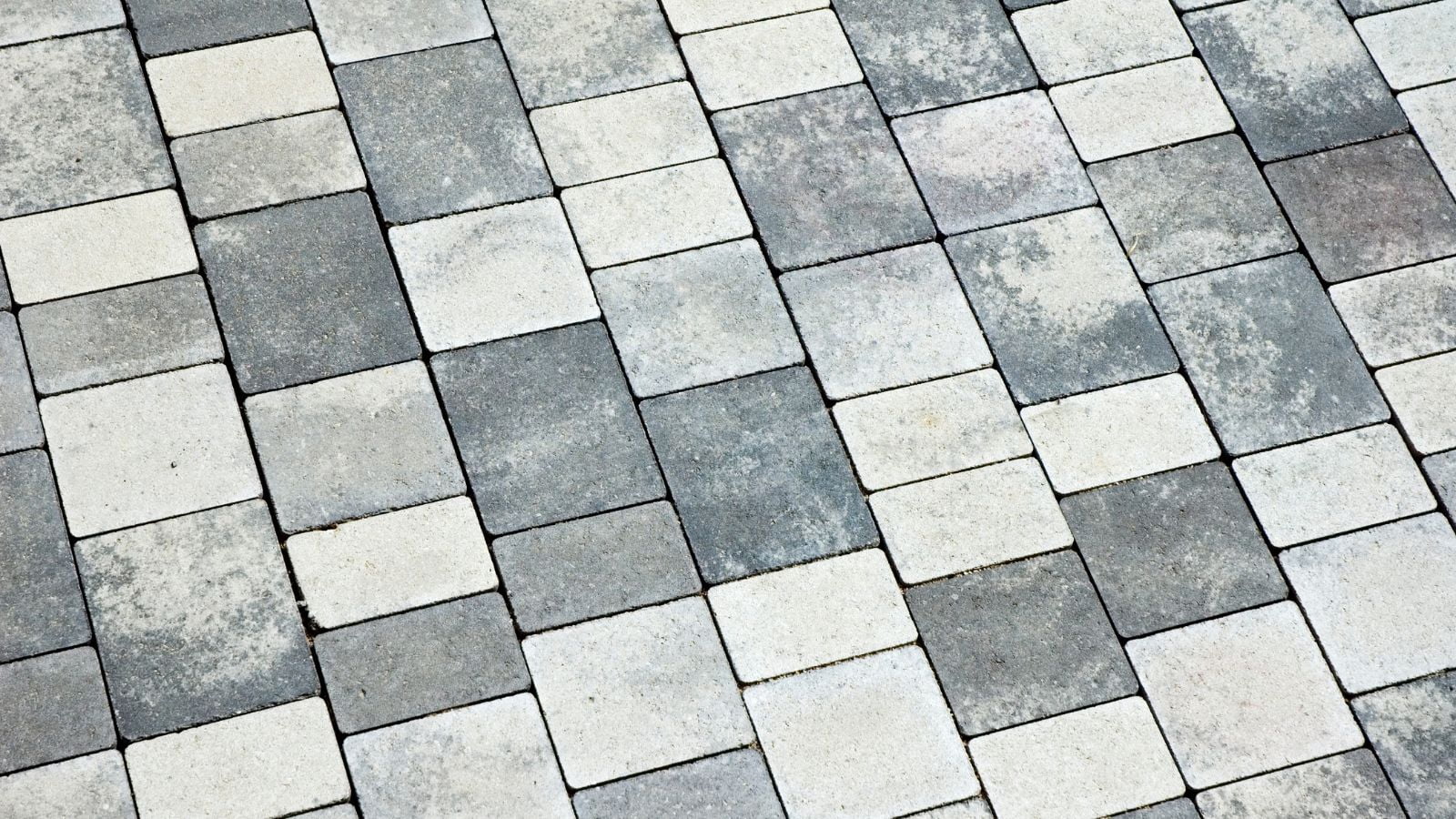 Cement pavers are a great choice when you're looking to give your driveway an upgrade. Not only do they look stunning, but they're also incredibly durable and can last for decades with the right maintenance. Cement pavers come in various shapes, sizes, colors, and textures to create a truly unique look for your home's exterior.
With proper installation and care, cement pavers will resist cracking or chipping better than other materials like asphalt or concrete. Plus, their non-slip surface makes them perfect for wet weather conditions, too! Whether you want to add some character to your entranceway or completely revamp it from top to bottom, consider investing in cement pavers today.
You might like: 14 Energy Efficient Home Improvements Tips That Save Money
Gray Asphalt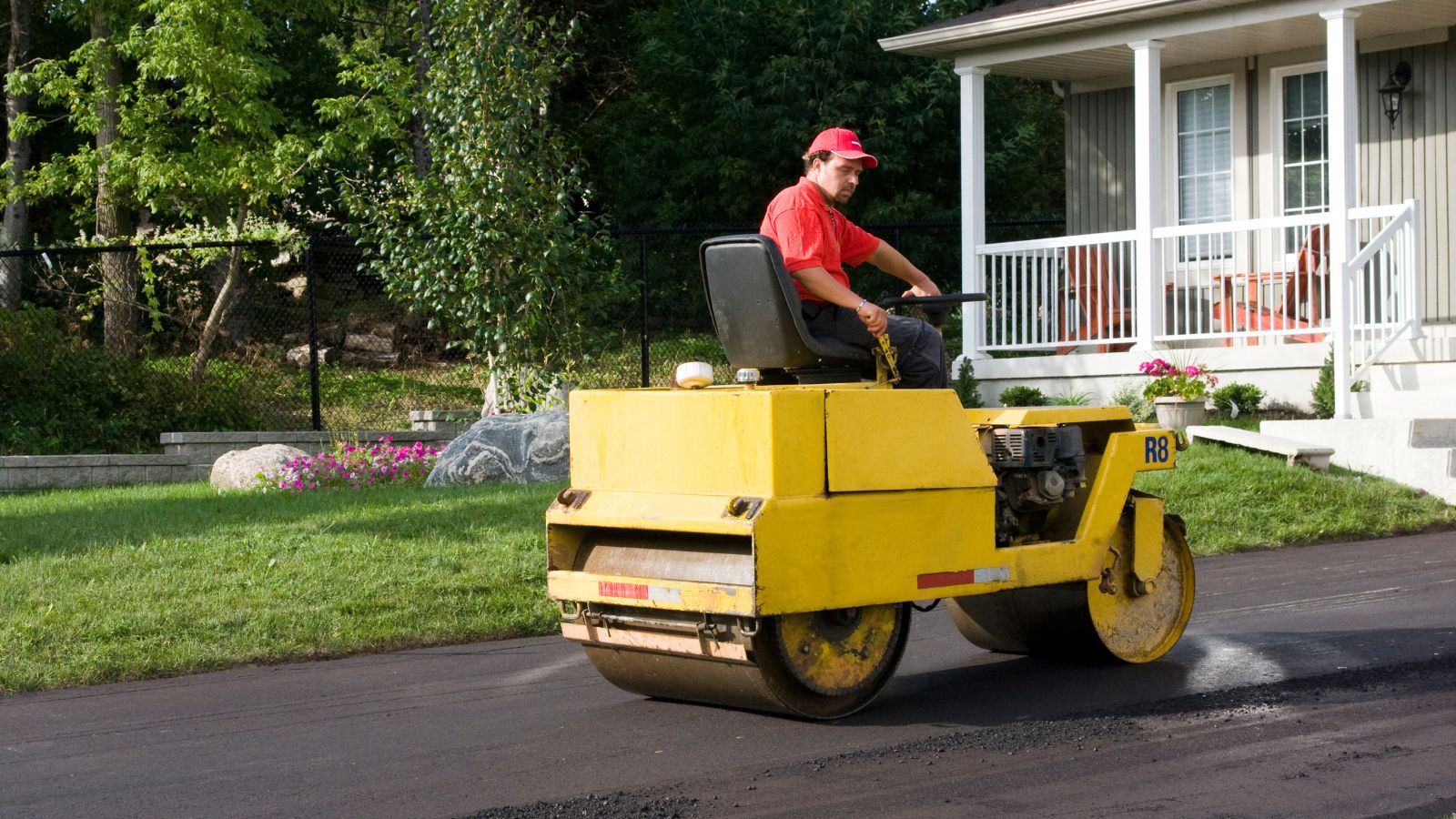 Gray asphalt is a timeless, classic choice for driveway paving. Its neutral color allows it to blend seamlessly into any home's exterior design and landscaping. The smooth surface of gray asphalt provides visitors with a safe and inviting entryway, while its durability ensures that your driveway will stand the test of time.
Asphalt also requires minimal maintenance, making it an ideal option for busy homeowners who want to keep their driveways looking neat and tidy without spending too much time or money on upkeep. Whether you're looking to give your home a facelift with a brand-new driveway or just need some repairs done on an existing one, asphalt is sure to give you the best possible results.
Concrete
Concrete is one of the most popular materials used in driveway paving projects today. It's durable, long-lasting, and relatively easy to install. Plus, it looks great when done right! Whether you opt for a traditional concrete slab or something more decorative like stamped concrete or exposed aggregate, there are plenty of ways to make your driveway stand out from the crowd with this timeless material.
With its low maintenance requirements and wide range of colors and textures available, there's no doubt that concrete can add a touch of elegance and class to any home's exterior design. So if you're looking for an affordable way to upgrade your curb appeal without breaking the bank, consider using concrete.
Understated Gravel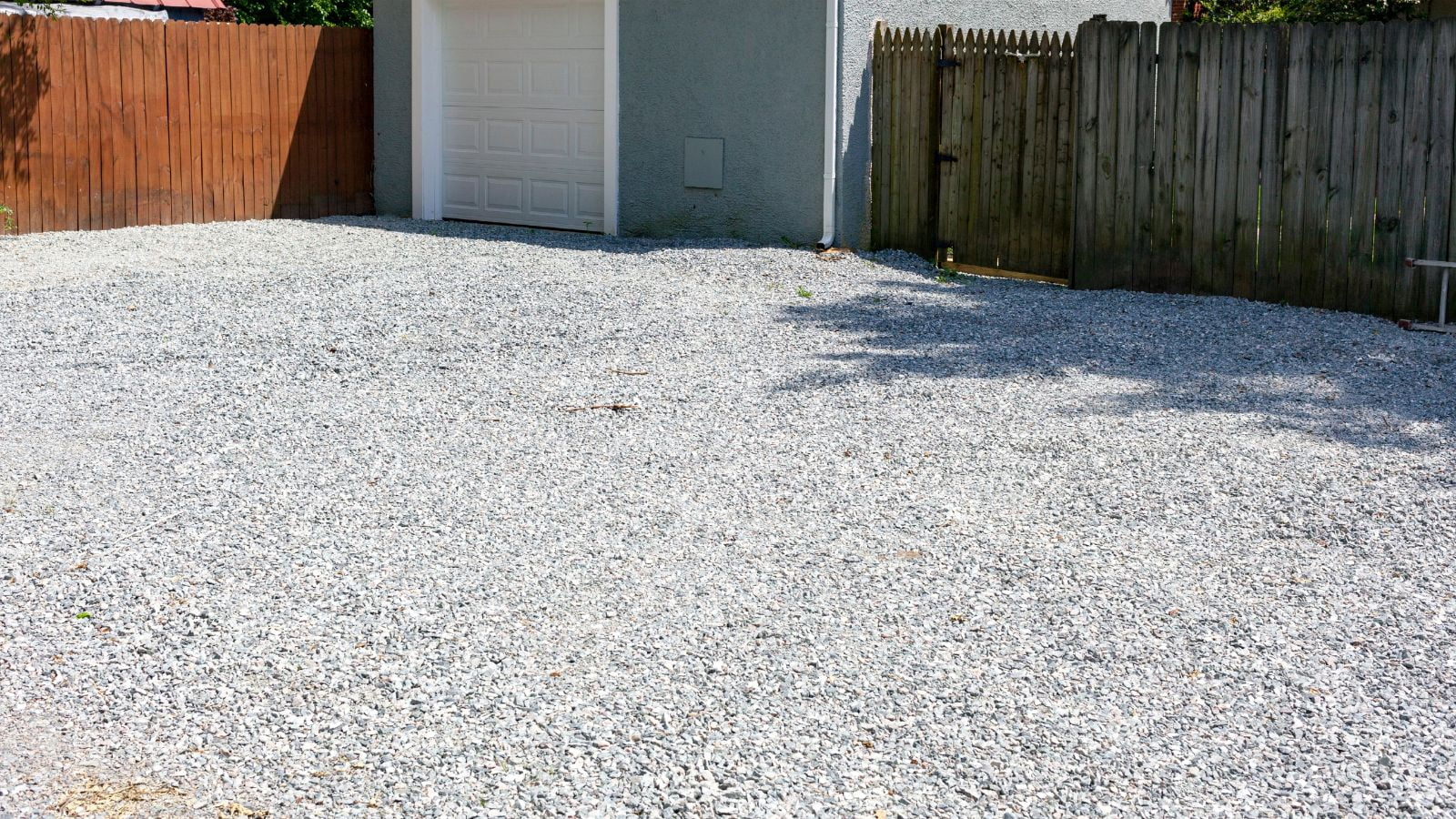 Gravel is one of the most understated driveway paving ideas for adding curb appeal to your home. It's an affordable option that can be used in a variety of ways, from creating pathways and driveways to landscaping projects. Gravel is also incredibly versatile—you can use it as a base material or create stunning designs by layering it with different stones and pebbles.
Plus, gravel requires minimal maintenance and upkeep compared to other driveway options like asphalt or concrete. With its subtle beauty, gravel can add a touch of elegance to any outdoor space while still keeping things low-key and understated. So if you're looking for an affordable way to spruce up your front yard without going overboard, consider using gravel for your next project.
Also read: How to Create a Capsule Wardrobe: Decluttering Your Closet
Terracotta Tile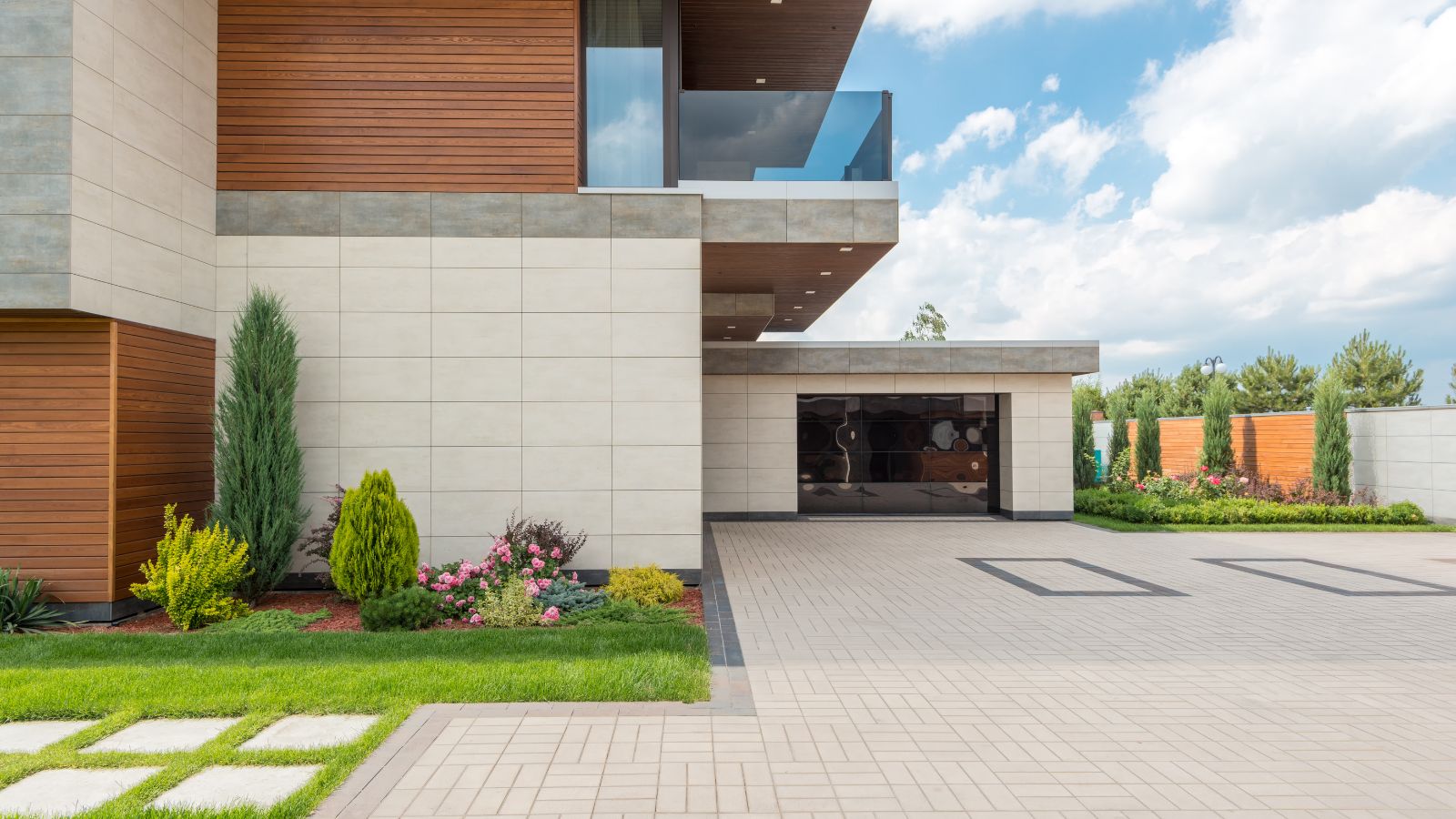 Terracotta tile is a classic and timeless material for paving driveways. It has been used in many architectural styles throughout the centuries, from traditional Spanish villas to modern-day homes. The warm tones of terracotta tiles can add an inviting touch to any driveway, making it look more inviting and attractive.
Terracotta also provides good insulation against heat or cold and is hard-wearing, so it will last for years with minimal maintenance required. Whether you're looking for something sleek and contemporary or something with rustic charm, terracotta tile could be the perfect choice for your driveway makeover.
Asphalt + Crushed Stone
Asphalt and crushed stone are two of the most popular driveway paving materials, offering unique benefits to homeowners. Asphalt is a durable, low-maintenance material that provides excellent traction in all weather conditions. It's also easy to install and repair if needed.
Crushed stone is an affordable option, providing a traditional look with a natural aesthetic appeal for any property. Additionally, it offers great drainage capabilities and can be quickly installed or repaired as well. Both asphalt and crushed stone offer reliable performance while adding value to your home's exterior design.
Also read: 7 Xeriscaping Ideas for Your Home – Save Money While Saving the Planet
Gravel + Tree Canopy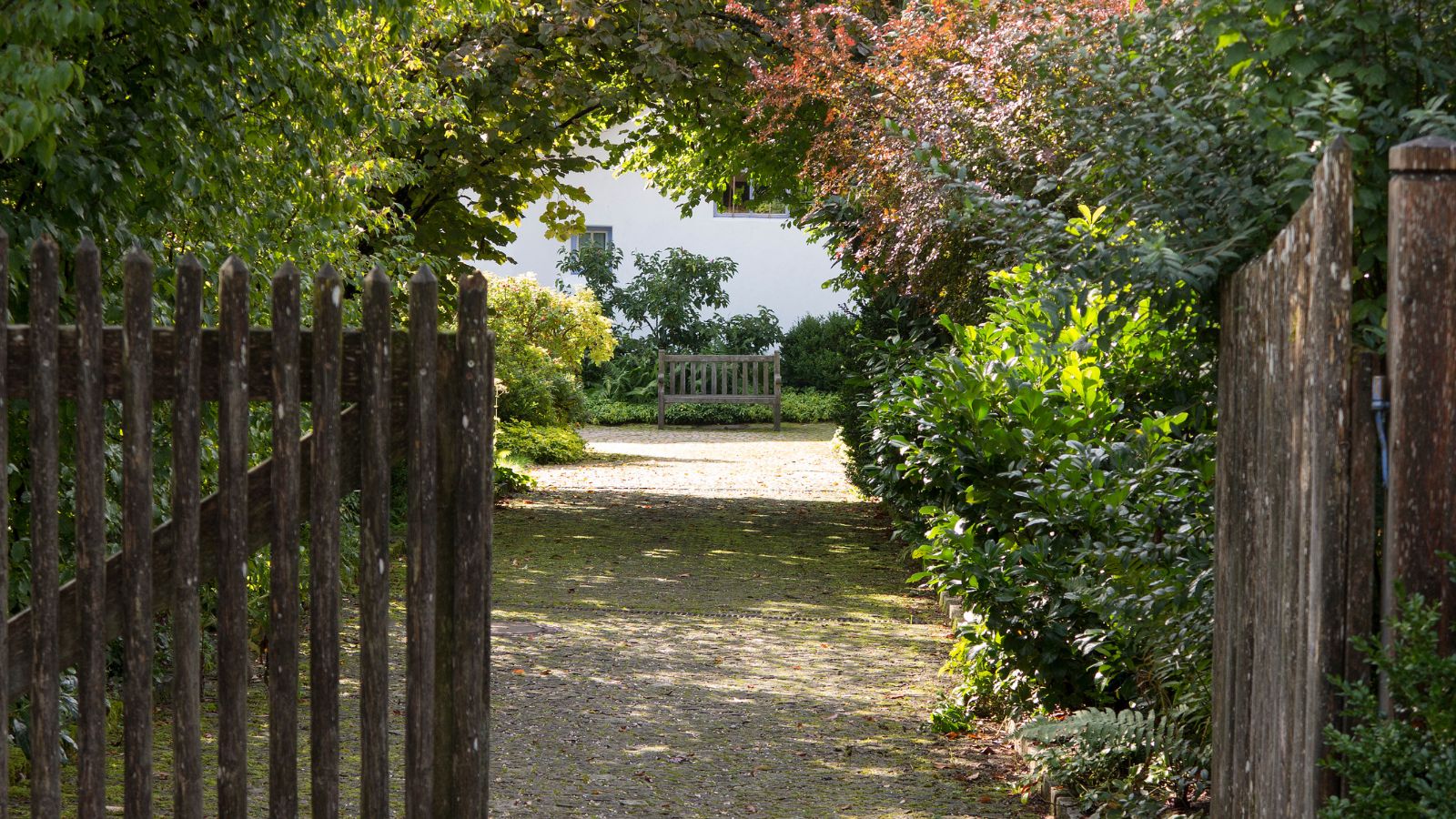 Gravel and a tree canopy can be combined to create an eye-catching driveway that provides both beauty and practicality. Gravel is ideal for driveways as it is affordable, durable, low maintenance, and easy to install. It also adds texture to the area and helps prevent weeds from growing in the gravel.
A tree canopy, on the other hand, can provide shade for your car or house while adding aesthetic value by creating a natural look. The combination of these two elements will help you achieve a truly unique driveway design that will impress your neighbors.
Slick and Smooth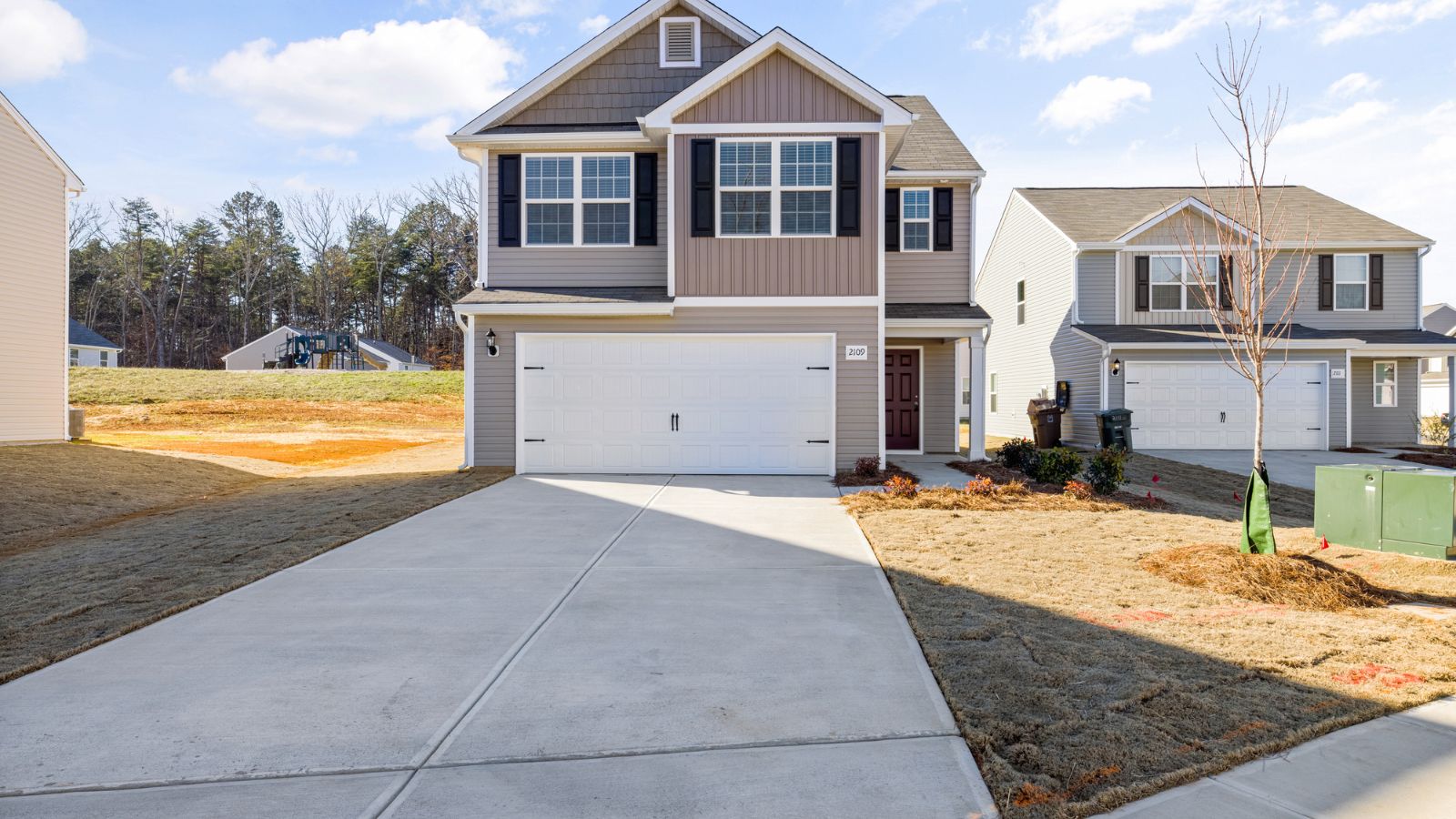 Slick and smooth driveways are all the rage right now when it comes to curb appeal makeovers. Whether you're looking for a classic cobblestone look or something more modern, plenty of paving ideas can give your driveway a fresh new look. With these options, you'll be able to create an eye-catching entranceway that will last for years to come.
Brick Pavers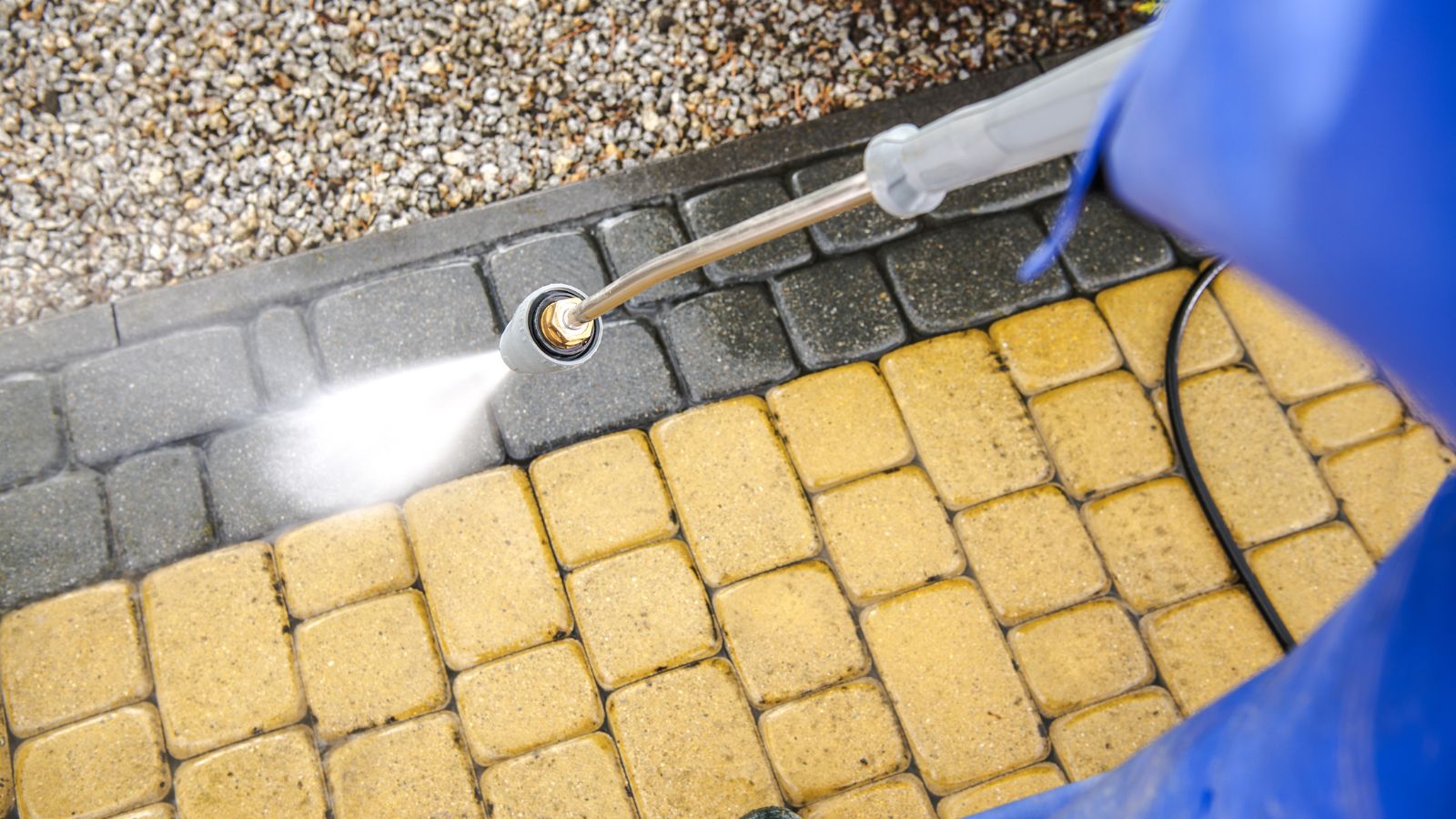 Brick pavers are a classic and stylish option for driveway paving that adds an elegant touch to any home. With the variety of colors, shapes, and sizes available, brick pavers offer numerous possibilities in terms of design. From traditional red clay bricks to modern concrete options, there's sure to be something that fits your style perfectly.
Plus, brick pavers are extremely durable and can withstand heavy traffic without cracking or wearing down over time. Whether you're looking for a unique pattern or just want something timelessly beautiful, brick pavers will help you create the perfect entranceway to your home.
Cement Pavers + Green Grass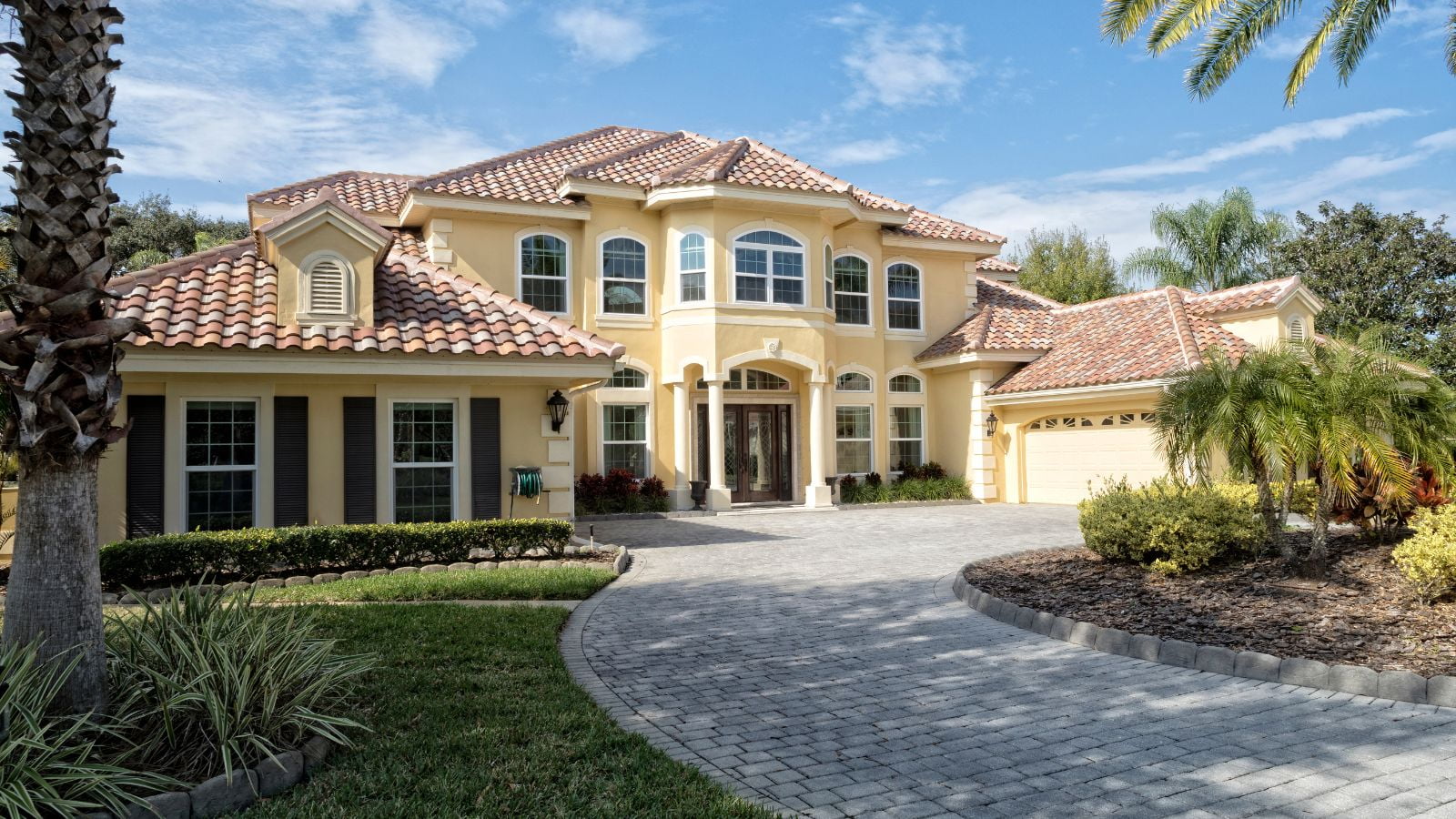 Cement pavers and green grass make for a great combination when it comes to driveway paving. Not only is this look aesthetically pleasing, but it also provides a durable surface that can withstand heavy traffic and wear and tear.
Cement pavers are available in various styles, colors, and shapes, which allows you to customize your driveway to match the style of your home. When paired with lush green grass, these pavers create an eye-catching contrast that will be sure to impress neighbors and passersby alike. With proper installation and maintenance, cement pavers combined with green grass can last for years without needing repair or replacement.