Respect isn't something you're simply given—it's earned. And more often than not, it's the things you don't do that earn you that coveted badge of honor. That's right; it's as much about avoiding certain behaviors as embracing others. So, buckle up as we unveil the no-nos, the pitfalls, and the 'absolutely don'ts' of the respect game.
Gossiping
Avoid the gossip grapevine at all costs. I know spicy rumors can be enticing, but resist! One moment, you're casually chatting about someone's new haircut, and the next thing you know, you've fallen into a rabbit hole of speculation and hearsay.
Nobody trusts a blabbermouth, and you're not running a tabloid here, are you? So, keep your conversations clean and constructive. Trust me, your reputation will thank you.
Pulling a 'Pinocchio'
Resist the urge to weave those tangled webs of deception, my friends, because you never come out as the spider, only the fly. Lying is a one-way ticket on the express train to Disrespectville.
Once someone catches you in a lie, that's it; your credibility is as shattered as a dropped antique vase. So, instead of serving up a heaping dish of fibs with a side of tall tales, dish out the truth, even when it's a tough cookie to swallow.
Being Overly Critical
There's nothing wrong with a healthy dose of constructive criticism. But when your feedback is more biting than a famished piranha, guess what happens? Yup, respect goes on a vacation.
Elusive, constant nitpicking or finding fault can make you come across as discouraging and negative. So, take a chill pill. Encourage more, criticize less. Remember, everyone is trudging through their struggles; they don't need another Simon Cowell.
Adopting a 'Me, Me, Me' Mindset
Engulfing yourself in a full-on, 360-degree "me monsoon" is a surefire way to send people scurrying for the hills. Remember, life is not an 'all about me' show. Sure, it's crucial to know your self-worth and not shy away from sharing your achievements.
However, turning every conversation into a highlight reel of your life might get you an Oscar for best solo performance but won't win you many friends. So next time, bask in the glow of shared dialogues and reciprocal respect instead of stealing the limelight.
Being Inconsistent
You wouldn't trust a chameleon to keep its color, would you? So don't be one. Being inconsistent is like being that annoying pop-up ad that doesn't seem to understand the meaning of 'No, thank you.'
One day you're all sunshine and rainbows; the next, you're a storm cloud ready to thunder. It's confusing and, frankly, a little exhausting. So make up your mind! Stick to your decisions and be the same 'you' every day. It's your one-way ticket to the Respect Express. Choo choo!
Being Dismissive of Your Ideas
You might think your ideas are too 'out there,' too simple, or not good enough. But remember, dismissing your ideas prematurely is like telling the world you don't believe in your own potential. Give your thoughts and dreams the respect they deserve.
You can't expect to hit a home run every time, but never leave the batter's box without even trying!
Pessimism
No one enjoys spending time with a Negative Nancy or a Pessimistic Pete. Sure, life isn't all rainbows and unicorns, and it's okay to vocalize your concerns or worries now and then. However, if you're always raining on the parade with your darker-than-midnight views, don't be surprised if people start to respectfully distance themselves.
Maintain a balance of realism and optimism in your discourse. After all, who doesn't appreciate a little sunshine on a cloudy day?
Being a Know-It-All; And Not in a Cute Way
We all enjoy a good learning moment, but when every conversation becomes a class in "I'm smarter than you 101," eyes start to roll. There's a fine line between sharing your expertise and making others feel intellectually inferior.
When you cross that line, you're seen as arrogant not knowledgeable. Sharing should always be about empowering others, not flaunting your mental prowess.
Arguing for the Sake of Arguing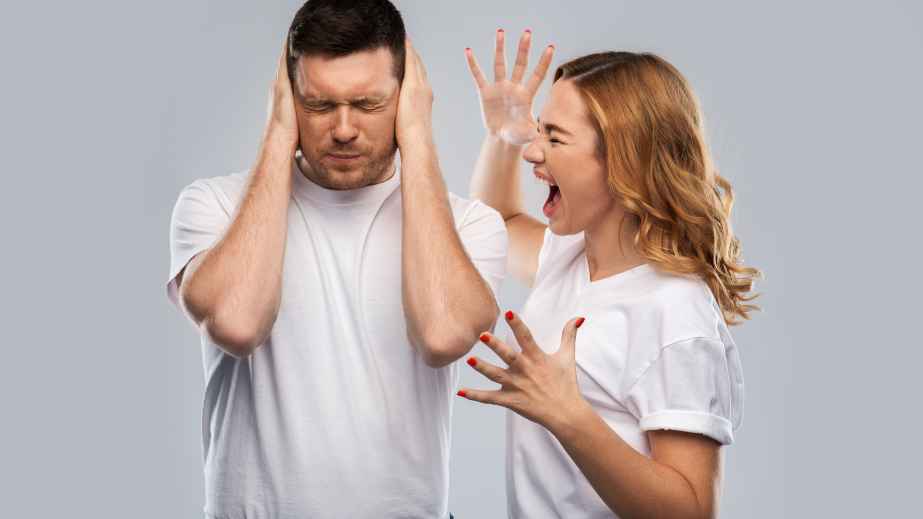 We've all met that one individual who seems to have an insatiable appetite for debate. Now, there's nothing wrong with a healthy dose of discussion or even a well-placed argument when it's for the right cause.
But arguing for the sake of arguing? That's a one-way ticket to Disrespectville. Sure, it might keep things interesting (in the same way a surprise root canal would), but remember, the world needs less heat and more light.
Being Obnoxious
This should go without saying, but let's face it: We've all had our less-than-stellar moments. Absolutely avoid being rude. Whether it's nasty comments, eye-rolling, or constant interruptions, these all reek of bad manners.
Don't use sarcasm as a defense mechanism or belittle others to elevate yourself. Remember, it's not just about treating others how you want to be treated; it's about treating others how they want to be treated. Now, that's a golden rule to live by!
Making Promises You Cant Keep
Ah, the allure of the grandiose promise! We've all been seduced by its siren song at some point, haven't we? But beware, my friends, for this is a dangerous game. When you promise the moon but deliver a moon-shaped balloon, people's respect for you deflates quicker than that poor, pitiful latex sphere.
So, before you pledge, check your resources, abilities, and, most importantly, calendar. Can you really do what you're about to promise? Hold your tongue if the answer is anything less than a resounding 'Yes!'.
Being Overly Competitive
Life is not a never-ending episode of Survivor. Being overly competitive can make every interaction feel like a fierce battle, and that's just not good for your reputation or blood pressure!
A healthy level of competitiveness can drive us forward, but overdoing it can make you seem insecure, desperate for validation, and, frankly, a bit exhausting to be around. So, take a breath, and remember – not everything is a race.
Being Judgemental
When we pigeonhole others or label them, we rob ourselves of the opportunity to truly understand their unique quirks and qualities and, in turn, deny them the respect they deserve. So the next time you feel the urge to judge, remember every person is as complex and multifaceted as a diamond and deserves to shine in their own way.
Being a Vindictive Vengeful Vixen
If someone wrongs you, giving them a taste of their bitter medicine might be tempting. However, being vindictive is like drinking poison and expecting the other person to keel over. It tarnishes your reputation and creates a toxic environment.
Instead, opt for the high road. Show others that respect is not earned by holding grudges but by demonstrating grace under pressure.
Making Excuses for Everything and Everyone
Constantly attributing your lapses to outside factors isn't only a disrespectful showstopper, but it also screams "unaccountability!" louder than a foghorn. Sure, a "my-dog-ate-my-homework" situation may work once (if you're in third grade), but as an adult, it's high time to replace the excuses with responsibility.
Nothing says "I'm untrustworthy," like someone with an excuse locked and loaded for every setback. You may slip up occasionally (we're only human, after all), but owning your mistakes is the first step toward being respected.
Being Petty
Engaging in petty quibbles and resorting to micro-revenge tactics aren't just below your pay grade – they're below your dignity. You're not a character in a sitcom, trading trivial zingers over the office water cooler or plotting a sitcom-style revenge for your neighbor's barking dog. Rise above the pettiness.
Having a Sense of Entitlement
Sure, it's an easy trap to fall into – believing the world owes you something just because you showed up. But here's your reality check: it doesn't. Entitlement is the first-class ticket to losing respect faster than a cheetah on a sugar rush.
People appreciate humility, hard work, and merit – not an 'I-deserve-it-all' attitude. Remember, respect isn't a birthright; it's earned. So, ditch the crown, roll up your sleeves, and earn it the old-fashioned way. Phew! That was a mouthful!
Going on a Power Trip
A big no-no on the respect scale is the abuse of power. Sure, you're the big cheese, the head honcho, but that doesn't give you the right to belittle, intimidate, or steamroll over others to get what you want.
True leaders wield power to uplift, inspire, and encourage those around them. Remember, with great power comes great responsibility, not a free pass to act like a tyrant.
Dismissing Other People's Ideas
It's the intellectual equivalent of rolling your eyes or scoffing at someone's outfit choice – it's rude and belittling. Remember, diversity in thought fuels innovation and progress. Even if an idea doesn't align with your perspective, it can offer a fresh angle or shed light on an overlooked aspect.
So, next time someone shares an opinion, even if it sounds outlandish or impractical to you, give them the courtesy of your attention- you might just gain respect in return.
Being the Invisible Mistake Announcer
Do you know that person who points out every mistake they make, even the ones nobody notices? They fess up to every tiny stumble in their work, thinking it's a noble way to be transparent.
Here's the kicker: most of those 'mistakes' you're announcing with a loudspeaker were probably invisible to everyone else! So, zip it, and let your work speak for itself. You might be surprised at how few mistakes people actually notice.
12 Innocent Habits That Reveal a Lot About Your Personality
Who knew that the little things we do, often unconsciously, could speak volumes about our personalities? From the way you hang your toilet paper roll to how you handle your smartphone, these tiny routines are like puzzles waiting to be solved. After all, 'The devil is in the details,' or in this case, 'The personality is in the peculiarities.' So, buckle up!
12 Innocent Habits That Reveal a Lot About Your Personality
5 Best Quiet Blenders of 2023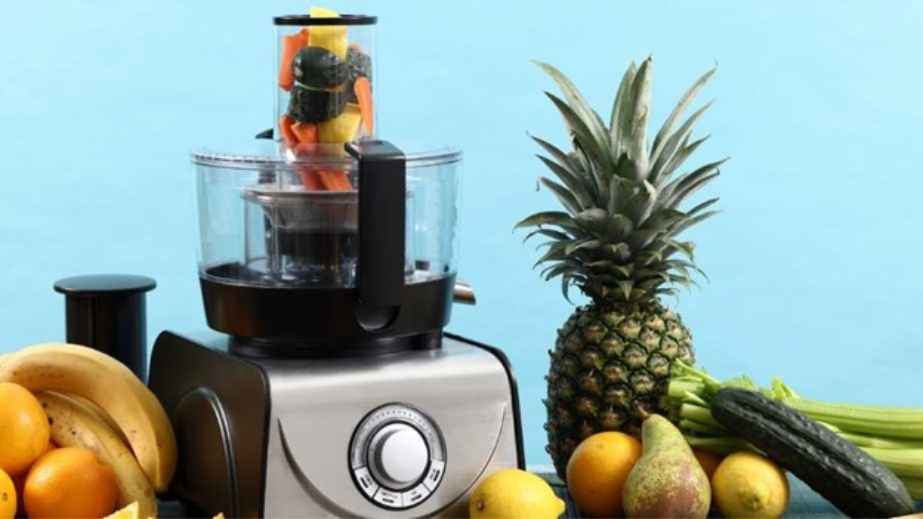 Do you want a blender that won't disturb your quiet? If so, you're in luck! In this post, we will be discussing some of the best quiet blenders on the market. These quiet blenders produce minimal noise by design, so you can blend without fear of disturbing those around you.
We'll also be talking about some of the features you should look for when shopping for a soundproof blender. So whether you're looking for a new blender or want to know more about Quiet Blenders, read on!
Are You Hiding Your Insecurities? These 15 Secret Signs Will Reveal the Truth
Insecurities can be a major barrier to living life to the fullest. They can prevent us from pursuing our dreams, reaching our goals, and forming meaningful relationships with others. But it's not easy to recognize when we're feeling insecure or why, making it hard to change our lives.
Are You Hiding Your Insecurities? These 15 Secret Signs Will Reveal the Truth
20 Red Flags That Prove He is Green with Envy, and He's Keeping It a Secret!
We've all experienced envy in some form or another. Whether it's the neighbor with a new car or the colleague who got the promotion you wanted, feeling envious of others is a normal part of life. But it can be difficult to identify when someone keeps their envy hidden from you and instead vents their frustrations in subtle ways.
20 Red Flags That Prove He is Green with Envy, and He's Keeping It a Secret!
13 'Lazy' Habits That Secretly Showcase Exceptional Intelligence
Welcome, folks! Brace yourselves for a revelation that might flip your understanding of intelligence on its head—ever been labeled a 'daydreamer' or 'lazy' because you enjoy a good ponder while gazing into nothingness? Or perhaps you've been called 'disorganized' for having a workspace that looks like a hurricane just swept by?
13 'Lazy' Habits That Secretly Showcase Exceptional Intelligence