Traveling can get quite expensive, but there are always certain ways that you can save money. Some things you would never even think of yourself, and every little thing adds up so that you have more money to spend on other things. According to a popular travel forum, here are some good tips and tricks for traveling cheaply.
Avoid Hotels
Instead of booking hotels, look for other accommodations whenever it is possible. Hostels, Airbnb, and places like that will save you money. You may also consider housesitting while traveling, which can even earn you money.
Also read: 10 Best Ways To Get Paid To Travel Today
Talk To Locals
Some cities are walking cities, some are subway cities, and some are bus or tram cities. Talk to the locals to see what they recommend regarding transportation in the city you are visiting. It will save you a lot of money to get out of your comfort zone just a little bit and do what the locals do.
Use Your Credit Card
Credit cards are a brilliant way to save money if you pay them off promptly. Most of them allow you to earn rewards or cash back. Knowing what perks you already have in your arsenal before you begin your journey is good. Some credit cards even offer lounge access at airports or include limited travel insurance benefits.
You might like: 11 U.S. Beach Camping Destinations Perfect for a Waterfront Getaway
Confirm Your Data Plan
Ensure you have taken care of your international data if you are leaving the country before you do so. Using your phone without the proper plan can run up a bill quickly. Certain phone companies offer international deals but make sure that they cover the countries you are traveling to since sometimes there are restrictions.
Always Negotiate
In certain countries, if you look like a "foreigner," people may try to raise the prices without you knowing. Always negotiate in situations when there are no exact prices listed somewhere.
Don't Go To A Restaurant For Every Meal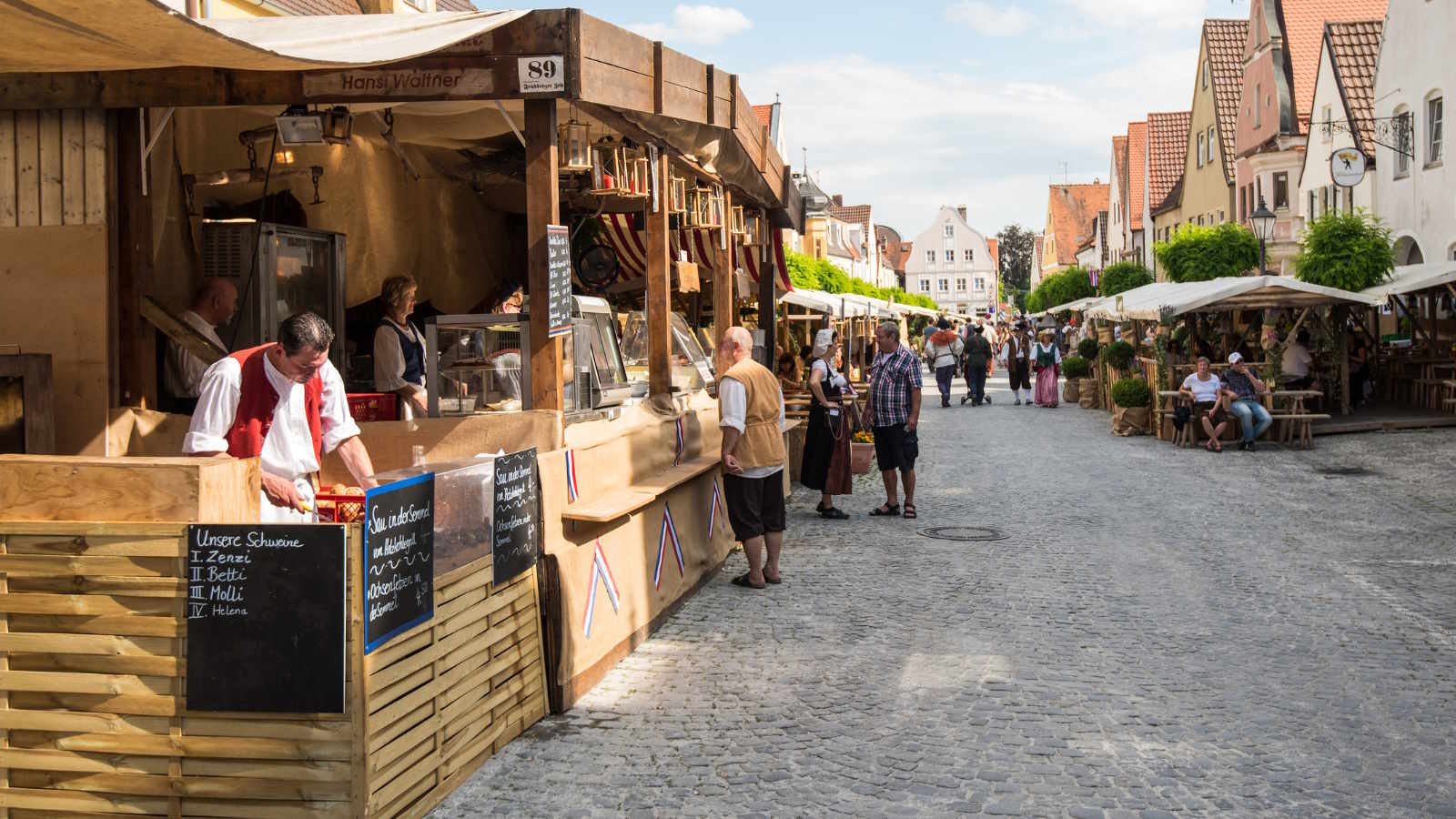 Buy your breakfast and lunch from grocery stores or bakeries, not restaurants. This food will save money, as well as time. It's a lot faster to eat a pastry than to sit down for a big meal. Even better if you can get a room with a kitchenette in it. Do the same thing for dinner if you're on a tight budget.
Use TripAdvisor or Yelp
Use TripAdvisor or Yelp to research dinner restaurants. Always. The worst thing you can do is wander randomly into a flashy restaurant in a touristy area: it will be way overpriced. With a bit of research, you can find some fantastic places to eat that are no more expensive than fast food.
Avoid Tourist Traps
Avoid the tourist trap stuff because it is most definitely overpriced. Be wary of anything with lots of commercial advertising. Again, research and find out what real people think are the coolest things to do in a place. Often the most interesting stuff is free.
Be Smart About Souvenirs
Most people like to buy things to remember their trip and gifts for friends and family back home. A great tip is to purchase useful items such as clothing or household goods.
For example, rather than a silly, cheaply-made, overpriced t-shirt that says "I HEART Mexico," why not shop around at some real clothing shops to find something that clearly reminds you of your trip but is also something you will wear regularly? You will get a lot more value for your money that way.
Avoid Tour Guides
Tour guides can be convenient, but can also be expensive, and at the cost of a lot of freedom and spontaneity. You will likely have cheaper and better experiences researching and seeing what we want to see on your terms. Tour groups, in particular, will waste your time (and money) by taking you to overpriced restaurants and souvenir shops from which they get a kickback.
This thread inspired this post.
Top 10 Solo Travel Tips For Travelers: How To Make The Most of Your Trip
Are you planning a vacation but don't want to go it alone? Or maybe you're nervous about traveling by yourself for the first time? Don't worry; you're not alone! Thousands of people travel solo every year and have a great time. Whether you're interested in exploring new cultures or simply relaxing on the beach, these tips will help ensure you have a wonderful time. So what are you waiting for? Start planning your solo travel trip today!
Top 10 Solo Travel Tips For Travelers: How To Make The Most of Your Trip
Travel Planning: 23 Creative Self-Care Tips To Reduce Anxiety
Whether traveling or hanging out at home, planning your self-care needs before your trip is a reliable way to ensure you don't neglect or forget them. Once you start putting off self-care for "later," you unnecessarily think you don't have time. You stop putting yourself on the back-burner by planning for it in advance.
Travel Planning: 23 Creative Self-Care Tips To Reduce Anxiety
The Only Guide to Backpacking You'll Ever Need
Backpacking is a fantastic way to explore the world less seen and experience new parts of the world. It can be an exciting and rewarding adventure, but it does require some preparation. This guide to backpacking will provide you with essential tips on how to plan for a backpacking trip, from trails to look for, choosing the right gear, and how to stay safe while traveling.
The Only Guide to Backpacking You'll Ever Need
6 Awesome Destinations to Go on a Trip With Your Dog
If you're considering going on a vacation with your dog, but are unsure about where to go, you're in luck. There are plenty of great destinations for a dog-friendly getaway. Here are a few of the best options to consider.
6 Awesome Destinations to Go on a Trip With Your Dog
Transformative Travel and Why You Should Embark on One
Transformative travel is more than just a vacation or a chance to check items off of a bucket list – it is an opportunity to broaden your horizons, challenge yourself, and truly immerse yourself in new and unfamiliar experiences. It is a chance to step outside of your comfort zone, learn about different cultures and ways of life, and, ultimately, transform and grow as a person.