As your trusted editor (and self-professed online dating survivor), I'm pulling back the curtain today to reveal some harsh realities about the world of digital amour. Let's dive into the discomforting underbelly of online dating, revealing truths that are often left unspoken. Buckle up!
Digital Deception: The White Lies We Tell
We've all embellished the truth a little, right? Perhaps it's your height, your passion for hiking (that one time doesn't count), or your love for indie music. In reality, you may be more of a couch potato who grooves to Top 40 hits. People bend the truth on their dating profiles. Take it with a pinch of salt.
The Relationship Mirage: Are We Talking About Sex?
When someone says they're looking for a relationship, we've been trained to skeptically hear, "I'm just here for a good time, not a long time." Keep your wits about you, and don't rush. Your desire for something real and enduring is not a weakness.
Navigating the 'Scam-Ternet': Dodging the Online Grifters
Some people on dating platforms are less interested in your heart and more intrigued by your wallet. Be vigilant. Never share personal or financial details upfront. The Internet is dark and full of terrors.
Fleeting Connections: Why Relationships Don't Last
Swipe culture has made us restless, perpetually on the hunt for the next best thing. Sadly, this leads to shorter, less fulfilling connections. Stay grounded, and keep your values front and center. Don't let the speed of swipe dictate your love life's pace.
"The Labour of Love: It's Hard Effing Work"
Relationships, online or not, are not for the faint-hearted. It's a continuous journey of understanding, compromising, and nurturing. If it was easy, it probably wouldn't be wor
"STIs: The Unseen Dangers Lurking"
Let's be frank, the risk of sexually transmitted infections (STIs) is real. Don't let digital sweet talk cloud your judgement. Make informed choices, always prioritize your health.
"Behind the Mask: The Art of Catfishing"
The freedom of the internet has its drawbacks, one of them being the ability to entirely fabricate an online persona. Be wary of too-good-to-be-true profiles. It's okay to ask for video chats or meetups in public places.
"The Text Trap: Are You Low Priority?"
If they're only ever free for a quick text chat, chances are you might be on the back burner. You deserve more than a 2 am "U up?" text. Demand the attention and respect you deserve.
"Paying for the Past: Childhood Traumas and Their Echoes"
Some people carry heavy baggage from their past. In online dating, these ghosts often make surprise appearances. Remember, it's not your responsibility to mend someone else's broken pi
"Reality Check: Expect to Be Disappointed"
Dating apps and their tantalizing advertisements paint a glossy picture, but the reality can be harsh. Be prepared for disappointment, but don't let it dampen your spirit. Each failure brings you closer to success.
"You're Not the Only Fish in the Sea"
In the whirlpool of online dating, it's likely you're not the only one they're dating. It can sting, but it's better to know upfront. Have the 'exclusivity' conversation when you're ready.
"Mysteries Unresolved: You'll Never Fully Know Someone"
Even with all the tech in the world, it's impossible to completely understand someone. Accept the mystery and learn to cherish the process of discovery.
"The Power Game: The One Who Cares Less Rules?"
In the chilly dynamics of online dating, the one who seems to care less often appears to wield the power. But remember, power games are for players, not lovers.
"Popular Demand: The Desire for What Others Want"
There's a peculiar phenomenon where people seem more attractive when they're desired by others. Resist the urge to fall for this trap. Choose someone for who they are, not for their perceived popularity.
"Embracing the Discomfort: The Uncomfortable Truths"
The world of online dating can be a tumultuous sea, fraught with deceptions, disappointments, and power plays. But remember, it also has the potential to lead you to amazing connections and profound love. Embrace the discomfort, the weirdness, the uncertainties. After all, isn't that what makes the journey of love so exciting?
There you have it, the uncomfortable truths about online dating, laid bare and stripped of their pretenses. Happy swiping, and may the odds of love be ever in your favor!
Revitalize Your Relationship: Discover 15 Secret Tricks to Keep the Spark Alive!
Maintaining a healthy and passionate relationship takes effort and commitment from both partners. Over time, it can be easy for the excitement to fade and for life to become monotonous. But it's never too late to bring the spark back into your relationship! Whether you've been together for a few months or several years, these 15 secret tricks will help revitalize your relationship and keep the fire burning. From scheduling one-on-one time to focusing on foreplay, these tips will help you and your partner reconnect, grow together, and rekindle the passion in your relationship. So let's get started and reignite the spark in your relationship!
Revitalize Your Relationship: Discover 15 Secret Tricks to Keep the Spark Alive!
The 15 Things Women Only Do With the Men They Love
Love is a complex, beautiful emotion that inspires profound behaviors. We express our love in various ways, some universal, while others are unique to each individual. Among these expressions, there are specific actions women often reserve for the men they deeply love.
Things Women Only Do With the Men They Love
6 Signs the Guy You're Dating is a Keeper
Ladies everywhere will agree a romantic partner can add a ton of excitement and joy. With so many options out there, we gotta ask: did you pick the right one? 🤔 Don't worry if you missed some things during the decision-making process, it's never too late to reevaluate your choices!
6 Signs the Guy You're Dating is a Keeper
10 Things Never To Say to a Modern Woman on a First Date
When on a first date with a modern woman, conversational finesse is key. Steer clear of topics or remarks that may come across as offensive or hurtful. This involves refraining from making comments about a woman's appearance, inquiring about the status of her love life, making unfounded assumptions about her career trajectory, or cracking jokes that could be perceived as inappropriate.
10 Things Never To Say to a Modern Woman on a First Date
8 Subtle Signs of a Fake Friend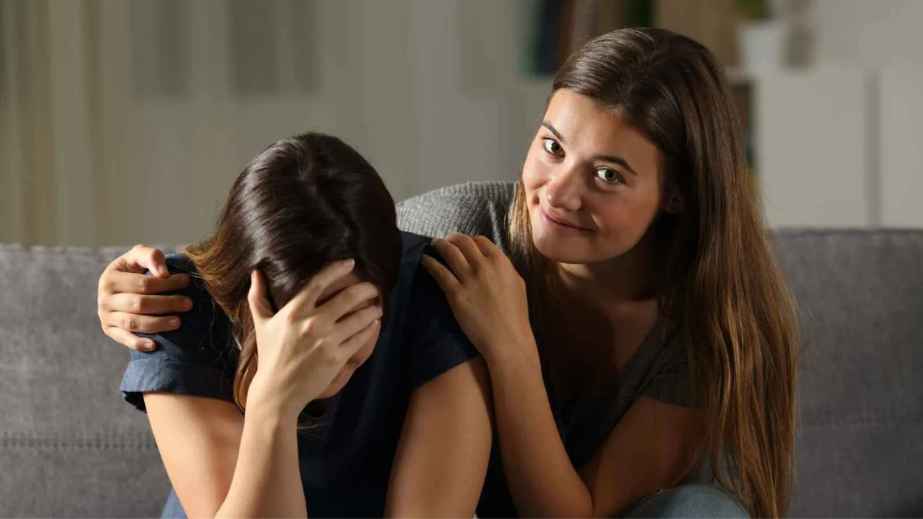 Friendships are an important part of life, but not all friendships are equal. Fake friends can be hard to spot because they often appear genuine and friendly. However, subtle signs may indicate you have a fake friend in your life.