In the grand theatre of life, heartbreak is a rite of passage that leaves us spinning a web of lies to shield our fragile hearts. We tell ourselves these sweet little fibs, coated in a hard shell of denial and sprinkled with a dusting of wishful thinking. From the classic "We can still be friends" to the hopeful "They'll realize they made a mistake," we've all been there.
Grab a tub of ice cream, and let's navigate the 25 lies you tell yourself in the labyrinth of love's aftermath. Will it be painful? Perhaps. But will it be enlightening? Absolutely!
"It's Just a Phase, They'll Come Back."
This is a tempting narrative to buy into, providing a glimmer of hope. It's the equivalent of waiting for the dawn after a long, dark night, clinging onto the belief that your ex will realize they've made a grave mistake. But remember, they chose to walk away for a reason.
Placing your happiness on someone else's potential change of heart is nothing more than a gamble. It's a dangerous game of emotional roulette you're better off not playing. Stand tall, brave heart. This too shall pass.
"I'm At Fault."
This chant is as productive as trying to bake a cake with cement. Sure, you might have made mistakes. Who hasn't? But painting yourself as the villain in your love story isn't just unfair; it's untrue. Relationships are a two-way street; it takes two to tango, mess up the dance, step on each other's toes, and ultimately decide to leave the dance floor.
So, drop the blame game – it's a match you won't win. Remember that everyone is a student in the school of love, constantly learning, messing up, and growing.
"No One Will Ever Love Me Again."
This classic is a chart-topping hit on the heartbreak playlist, right? Suddenly, you're looking into a future that's as bleak as a rainy Monday without coffee. But let's get real. You've loved before, and you'll love again.
This desolation is temporary, even if it seems as everlasting as that horrible tattoo you got on a dare. Love is not a finite resource that you've used up. So, tighten your laces, pick up the pieces, and prepare to run another lap on the track of love. It might be hard to imagine now, but someone else will cross the finish line with you someday.
"I'm Broken; Not Bent"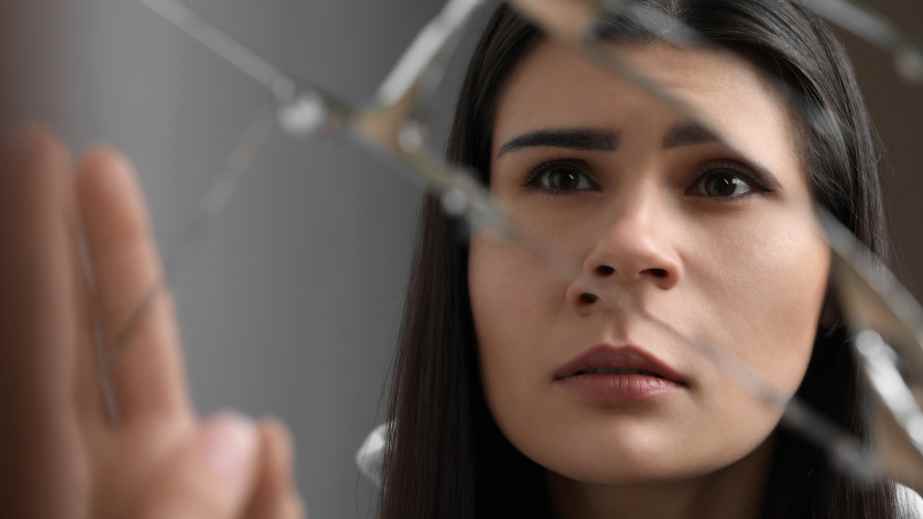 It's the heartbreaking whisper that echoes in the silence of your once shared apartment, surfaces in the tear-stained pages of your journal, and dances in the shadows of 2 a.m. thoughts. But let's hit the pause button on that sob story. Remember, even the most shattered hearts have the strength to heal and love again.
Yes, it's painful, and yes, it feels as if the sun will never rise again. But remember, like a phoenix rising from the ashes, the human spirit is resilient. It's okay to feel broken, but never believe you're beyond repair.
"I'll Never Find Someone Like Them Again"
Oh, the melodrama shrouded in this lie! It's your heartbreak's favorite blockbuster, shot on location in the depths of self-pity. You cast your ex as the irreplaceable protagonist, believing no sequel could match the original. But here's the plot twist: people aren't limited edition collectibles, and there's an entire world teeming with potential co-stars.
The truth is, you won't find someone exactly like them—and thank heavens for that! You will, however, discover someone different, someone whose quirks, passions, and laughter create a whole new genre, a storyline that's equally enthralling, if not more.
"Our Shared Dreams Are No More"
The shared dreams we once nurtured now lay bare, stripped of the glistening hope they once held. It's the part where you delete the pictures of that beach house you planned to retire in or the Pinterest board for a wedding that's not happening anymore.
This is the equivalent of a heartbreak detox, purging out the remnants of what 'could have been.' As much as it stings, remember you're not erasing memories but making room for new possibilities and dreams that wholly belong to you.
"Relationships Are A Pain"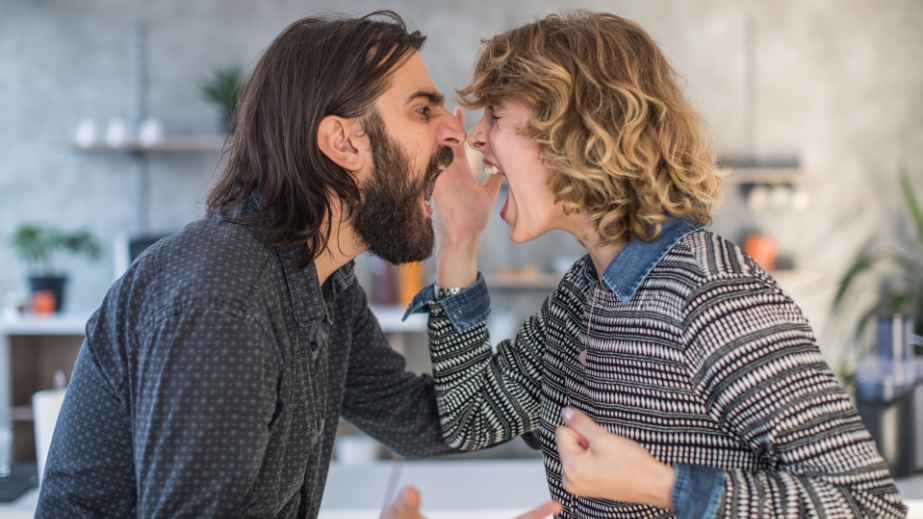 Oh, the sweet solace of generalizations! They're a handy tool to justify your current feelings of despair, aren't they? But hold on, let's debunk this myth right now. Relationships, in their essence, are not always complicated.
Yes, they demand effort, communication, and compromise, but they also bring joy, companionship, and shared experiences. It's not the relationships that are inherently difficult, but sometimes, it's the people involved or the circumstances surrounding them. So, dust off that generalization and remember, every relationship is unique, just like your favorite coffee order!
"I Should Tell All and Sundry About It"
Beware, not every ear is a confessional, and not every nodding head understands the language of your pain. Sharing with anyone and everyone may seem cathartic, but it risks amplifying the hurt as you echo your tale of woe into the wrong corners.
Choose your listeners carefully, seeking out those who offer more than just a sympathetic grimace. The right listener can be a lifeline, the wrong one, another wave of heartache.
"Maybe I Should Text Them"
"Maybe I should reach out to them," you often muse, itching to pick up your phone. Your fingers hover over the screen, typing, deleting, and retyping a message you're convinced could be the linchpin to resolving your heartache.
But remember, the silence post-breakup isn't a test of endurance but a necessary stage of healing. It's so easy to convince ourselves that a simple "Hey" could reignite a lost flame, but it's not about the extinguished fire but the new growth that comes after the burn.
"My Ex Never Really Loved Me"
We've all been there, haven't we? Suddenly, every 'I love you' seems like a fraudulent scheme, every sweet whisper, a clever con. "How could they have loved me and then just…not?" But here's the thing: Love isn't a light switch that can be flipped on and off.
It's more like a dimmer, sometimes burning bright, other times fading to a mere glow. Just because the relationship ended doesn't mean the love wasn't there. Remember, love can exist even in the messiest breakups; it just takes on a different form.
"I Shouldn't Confide in Anyone"
Oh, the classic 'strong and silent' approach. You've convinced yourself that your heartbreak is a solitary voyage, that sharing your feelings is a sign of weakness or an unnecessary burden on others. "Why trouble others with my petty problems?" you say, hoisting an invisible cape of martyrdom around you.
But let's be honest, bottling all that heartache is like shaking a soda can. Sooner or later, it's going to explode. Let's not forget that communication is healing. Sharing your pain with others won't make you a burden; instead, it opens up the path to healing and understanding.
"I Should've Broken Up After the Holidays."
Oh, the holidays! A time of cozy sweaters, hot cocoa, twinkling lights, and…agonizing heartbreak? It's a classic self-deception, really. You imagine that the sparkly magic of the season could've eased the blow. Maybe Santa would've left a new, unbroken heart under the tree.
Yet, the truth is, no matter when you choose to end things, it will hurt. Heartache is not seasonal; it doesn't care whether it's Christmas or a random Tuesday in March. Attempting to manipulate the calendar to lessen the pain is like trying to catch snowflakes with a butterfly net: improbable and ultimately unhelpful.
"Things Weren't that Bad"
Let's be honest: your rose-colored glasses have been superglued to your face. You find yourself reminiscing about the good times, conveniently forgetting the endless arguments and the nights spent crying into your pillow. You've turned a blind eye to the red flags that were more like blazing firecrackers.
Yes, there were sweet moments, laughter, and shared dreams, but were they worth the cost of your self-esteem? Remember, a few good memories cannot camouflage a toxic relationship.
"We Can Fix It"
It's like a broken record playing on repeat in your head. Every memory, every shared joke, every moment of vulnerability whispers sweetly, "We can fix this." But let's be honest – if you could have fixed it, wouldn't you have done so already?
Sometimes, the most creative, informative, and witty conversation you can have with yourself is admitting that not everything can be mended. It's not about giving up; it's about understanding that some things, and some people, aren't meant to be fixed by you.
"No One Can Make Me Feel The Way They Made Me Feel"
Oh, the sweet echo of romantic nostalgia, isn't it? Well, here's the reality check – your past relationship was unique, sure, because every person and connection is. It might have been filled with butterflies in the stomach, stolen glances, and shared secrets.
But darling, the future holds a plethora of emotions with someone else, emotions yet undiscovered, untasted. So, don't box yourself into believing that the past was your peak. You're a mountain, not a hill. You've got more peaks to conquer.
"I've Lost Them Forever"
It's that moment when you're scrolling through your pictures and find an old snap of the two of you, and suddenly, it feels as if someone's performing a solo tap-dance number on your heart.
The reality, however, is far less dramatic – and more hopeful. You may be surprised that the sun still rises in the east, your coffee still tastes great, and your favorite band didn't retire when your relationship ended. Life, as it happens, goes on. And so will you, with new experiences, new relationships, and many, many more cups of delicious coffee. The 'forever' in your head is but a dramatic illusion, a temporary cloud cover that will pass in time."
"Nobody Gets My Pain"
You tell yourself this as if your heartbreak has been handcrafted by the Greek gods of tragedy themselves. As if your tears are unique, brewed from a recipe lost to time. Let's debunk this, shall we? First off, heartbreak is universal. It's as common as the common cold and sometimes just as clingy.
At some point, everyone has been a VIP guest at the pity party you're throwing. Second, it's okay to feel this way. Pain is not a contest. It's not about who hurts most but about acknowledging and processing that hurt. So, yes, others have felt this pain, but it doesn't invalidate yours.
"They Are to Blame"
You point fingers at their annoying habits, the times they didn't text back fast enough, or that one time they forgot your half-anniversary. This narrative becomes your shield, protecting you from acknowledging your own imperfections and the role they might have played in the relationship's end.
In truth, it takes two to tango, and sometimes, it takes two to trip over the dance steps and fall. Accepting this fact doesn't mean you're the villain; it simply means you're human.
"I'll Never Be Happy Again"
Quite the dramatic claim, don't you think? Sure, your heart feels like it's been used as a pin cushion, and every sappy love song on the radio seems to be conspiring against you. But let's be real: your capacity for happiness and ability to stomach romantic comedies weren't surgically removed.
Happiness isn't a finite resource; it certainly doesn't evaporate when one person exits your life. The healing process might feel like an uphill trek, but remember: the view is always better after a climb.
"I'm Not Worth the Effort and Love"
This trope is typically the go-to self-deception when heartbreak has made itself a permanent guest. It's like the black hole of lies, sucking you into its despair-filled center. But let's break this down: love isn't a privilege reserved for a chosen few folks.
It's not an exclusive club that you've somehow failed to gain entry to. Everyone, and I mean everyone, has inherent worth and capacity for love. The "I'm not worth loving" narrative? It's time to kick that one to the curb.
"I'm Not Strong Enough to Overcome This"
Oh really? Let's dissect that one. Heartbreak hits like a freight train; no argument there. It leaves you breathless, bruised, and occasionally questioning your ability to survive without a tub of ice cream at your side. But here's the kicker: You're stronger than you think.
You've faced down Monday mornings, taxes, and even the horror of running out of coffee—heartbreak may be a heavyweight, but it's not invincible. Your strength isn't defined by the fact you're knocked down but by the tenacity and courage you showcase when you stand back up.
"My Life Will Never Be Good Again"
Picture yourself in the darkest of theatres, sob-fest in full swing, and this line is the melancholic background score. But here's the plot twist – life does get good again. It's like a weather cycle: after the hurricane of heartache, there's always a dawn of new beginnings.
Remember, your life isn't a poorly written tragedy; it's a story of resilience, growth, and eventual happiness. So, change the channel, grab some popcorn, and wait for the good part. It's coming.
"I'm Better Than Their Current Partner"
Now, that's a classic, isn't it? You convince yourself you're the gourmet meal in a world of instant noodles. But let's be real – comparing yourself to their new flame is like comparing apples to oranges; both are fruit but with different flavors.
You must remember that everyone has unique strengths and weaknesses, including you and their current partner. It's not about being better or worse but about compatibility. So, indulge in self-love and stop the fruitless comparisons because you, my friend, are a smashing blend of extraordinary in your own right.
"We Were Happy"
We all love a good fairy tale, especially when we're the leading characters. But let's face it, every love story has its fair share of bloopers and deleted scenes. It's easy to forget the disagreements over Netflix choices, the squabbles about whose turn it was to wash the dishes, or the cold wars over forgotten anniversaries.
Recalling these moments doesn't mean you're dwelling on the negative but acknowledging that your relationship, like every other, had its highs and lows. So, before you start scripting your next rom-com, remember to include the blooper reel.
"I Should Have Ended It First"
You chant this mantra in your head, like a jilted lyric from a sad love song, as you rewind the relationship reel in your mind. You convince yourself that having had the upper hand, being the one to call it quits, would have spared you the heartache.
But, darling, let's face it, heartbreak was inevitable whether you were the dumper or the dumped. It's part and parcel of the love-package deal. Remember, it's not about who said goodbye first but how you say hello to healing and self-love.
10 Signs Your Partner Is Secretly 'Quiet Dumping' You
Have you ever felt like your partner was pulling away from you, but when you asked them about it, they denied anything was wrong? If so, then you may be the victim of "quiet dumping."
10 Signs Your Partner Is Secretly 'Quiet Dumping' You
7 Best Pet Gates of 2023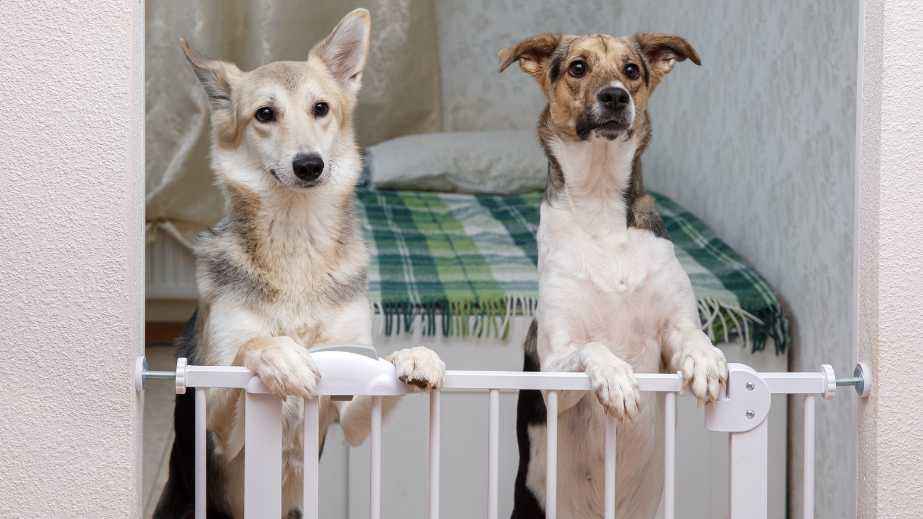 Dogs and cats are part of the family. And like any other family member, we want to ensure they are safe and secure. That's why a pet gate is such an essential addition to your home. It keeps your pets safe from getting into trouble and gives you peace of mind knowing that they can't escape when you're not around. Choosing the right dog gate can be daunting for pet parents. With so many different styles and sizes, it can take time to narrow down your choices.
She Is Leaving Her Heroic Disabled Boyfriend After He Sacrificed Everything To Save Her! Is She the Meanest Girlfriend Ever?
Three years ago, in the midst of a holiday adventure in Thailand, an unexpected and harrowing incident unfolded. As a couple strolled down a rain-soaked and bustling street, a car careened recklessly, attempting to evade a distracted motorcyclist engrossed in his phone amidst treacherous weather conditions.
She Is Leaving Her Heroic Disabled Boyfriend After He Sacrificed Everything To Save Her! Is She the Meanest Girlfriend Ever?
10 Toxic Habits That Are Ruining Your Relationships (And You're Not Even Aware)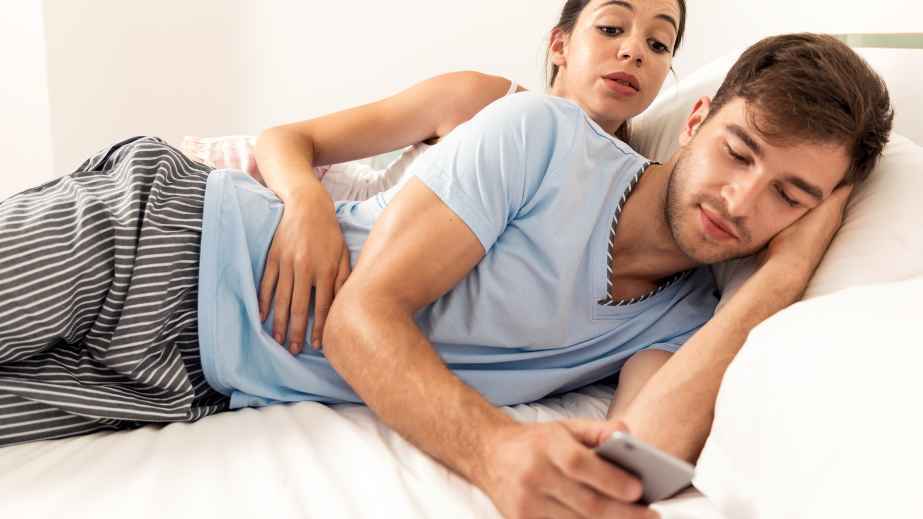 Relationships are an integral part of life; when they're going well, it can feel like everything is right in the world. But when things start to go wrong, it can be difficult to pinpoint why. We often don't realize that some of our behaviors could lead to a  toxic relationship until it's too late.
10 Toxic Habits That Are Ruining Your Relationships (And You're Not Even Aware)
10 Terrible Reasons Why Today's Society Isn't Set Up For Raising Children
Raising children in today's society has become increasingly difficult. Rapid technological advances make it hard to keep up with the changes and trends our children are exposed to. Parents struggle to provide their kids with a safe and nurturing environment while giving them the support and guidance they need for healthy development.
10 Terrible Reasons Why Today's Society Isn't Set Up For Raising Children