Traveling solo is a thrilling adventure, a chance to learn, grow, and truly get to know yourself. But where should a lone wanderer begin their journey? Here's your comprehensive guide to the most captivating destinations in the U.S. for solo travelers. Dive in!
The Uncharted Magic of Naples, Florida
The sun-kissed beaches of Naples beckon the solitary traveler with promises of azure waters and soft sands. But it's not just the beaches that captivate. Ever wondered how it feels to weave through mangroves in a kayak or feel the adrenaline as you spot a dolphin on a cruise near Marco Island? Naples has all this and a reputation for safety to boot.
Historical Elegance: Boston, Massachusetts
The cobblestone streets of Boston offer a walk back in time. Imagine tracing the steps of revolutionaries, then whisking yourself to the contemporary allure of the Boston Tea Party Museum. Or perhaps you'd prefer the enigmatic charm of the Isabella Stewart Gardner Museum. With the "T" subway system at your disposal, navigating this historic city is a breeze.
Boulder, Colorado: Nature's Untouched Haven
Craving a nature-infused escape? The serene landscapes surrounding Boulder might just be your haven. Whether you're hiking up Flagstaff Mountain or marveling at the iconic Flatirons, the city's proximity to nature is unmatched. And if you're in the mood for some urban vibes, the Pearl Street Mall awaits with its bustling aura.
Portland, Oregon: A Gastronomic Paradise
Solo dining in Portland is an event in itself. With food carts offering everything from spicy pizza slices to authentic Senegalese delights, every meal is an opportunity to indulge. And when the food coma sets in? The tranquil spaces of the Japanese Garden or the vast collection at Powell's Books provide the perfect respite.
Asheville, North Carolina: Mountains Meet Microbreweries
In Asheville, your days could be filled with treks through the Blue Ridge Mountains and your nights, sipping craft beers amidst the city's vibrant nightlife. From the panoramic views atop Mount Pisgah to the welcoming patios of Wicked Weed Brewing, this city is a mix of natural splendor and urban charm.
Rejuvenate in Sedona, Arizona
How about a destination that prioritizes your well-being? Sedona, with its myriad of spas and wellness retreats, offers a haven for the solo traveler seeking rejuvenation. Whether you're pampering yourself at the Amara Resort and Spa or sampling treatments across the city's day spas, relaxation is guaranteed.
Charleston, South Carolina: An Artist's Dream
If art runs in your veins, Charleston's vibrant art scene will feel like home. Be it the monthly Art Walk or the creative inspiration flowing through the French Quarter, this coastal city is a treasure trove for art enthusiasts.
Groove to Nashville's Tunes, Tennessee
Imagine immersing yourself in live music, making connections with fellow enthusiasts, and then winding down with Nashville's iconic spicy fried chicken. From The Basement's cozy vibes to the classic elegance of the Hermitage Hotel, this city promises a musical retreat like no other.
Unwind by the Bay: San Francisco, California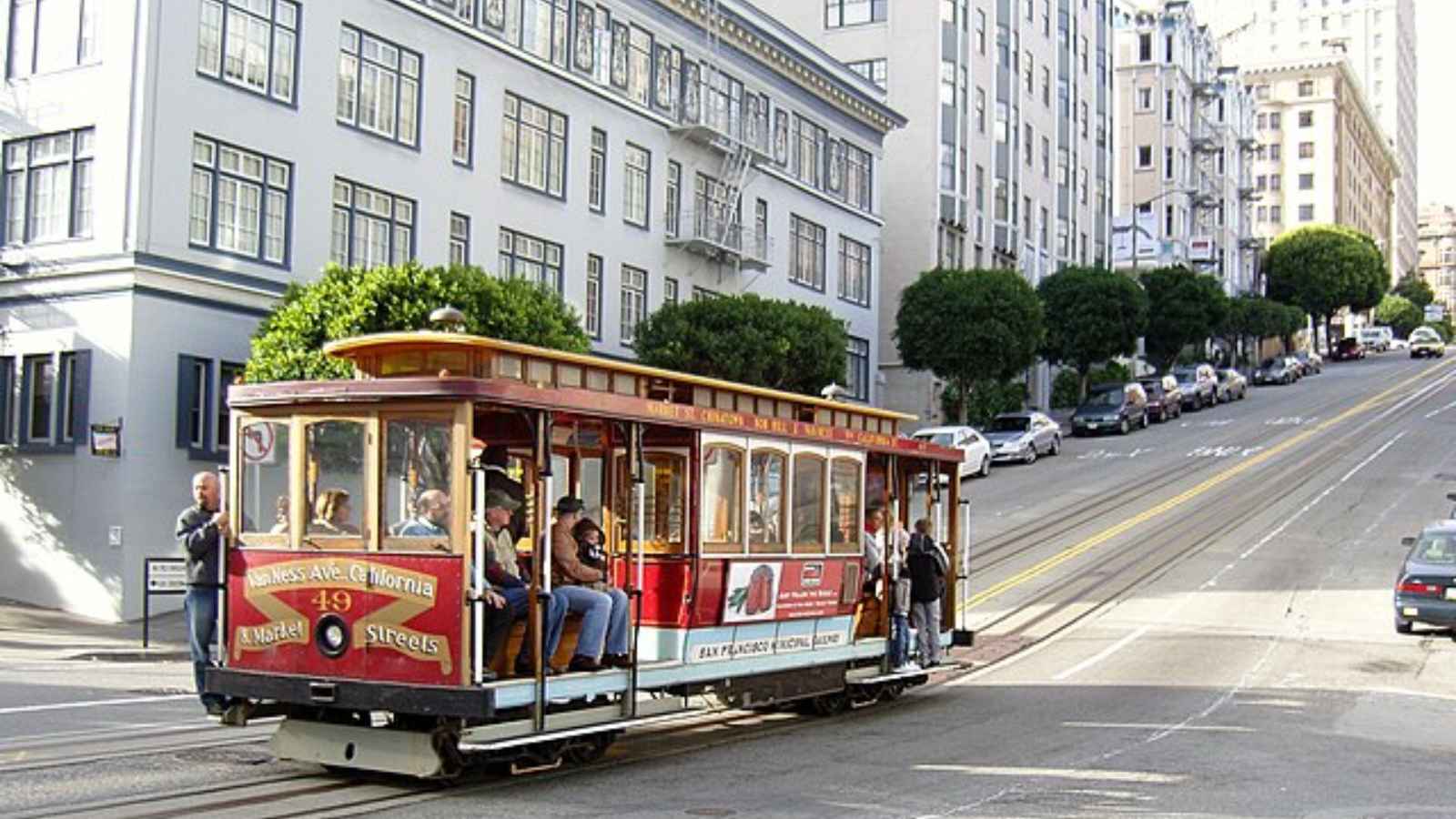 Solo travel in San Francisco? Absolutely. The city's extensive public transport ensures you can explore every nook and cranny, from the serene Muir Woods to the bustling heart of the bay area, without a hitch.
Bayfield, Wisconsin: Lake Superior's Gem
Quaint B&Bs, historical Victorian homes, and the proximity to the Apostle Islands National Lakeshore make Bayfield a must-visit for those seeking coastal tranquility. And if you visit during winter, the frozen caves are a sight to behold.
Minneapolis, Minnesota: Urban Adventures Meet Nature's Splendor
Ah, Minneapolis! Often overshadowed by its larger siblings, this vibrant city is a hidden gem in the Midwest that solo travelers shouldn't sleep on. Imagine a place where skyscrapers meet scenic lakes, and modern arts are celebrated against the backdrop of a rich history. That's Minneapolis for you.
The Splendors of Santa Fe, New Mexico
Nestled at the foothills of the Sangre de Cristo Mountains, Santa Fe offers a rich tapestry of culture and art. The city is an artist's haven with its Pueblo-style architecture and a vibrant arts scene. Don't miss the Santa Fe Opera, and of course, indulge in the city's renowned southwestern cuisine.
Venturing into Virginia Beach, Virginia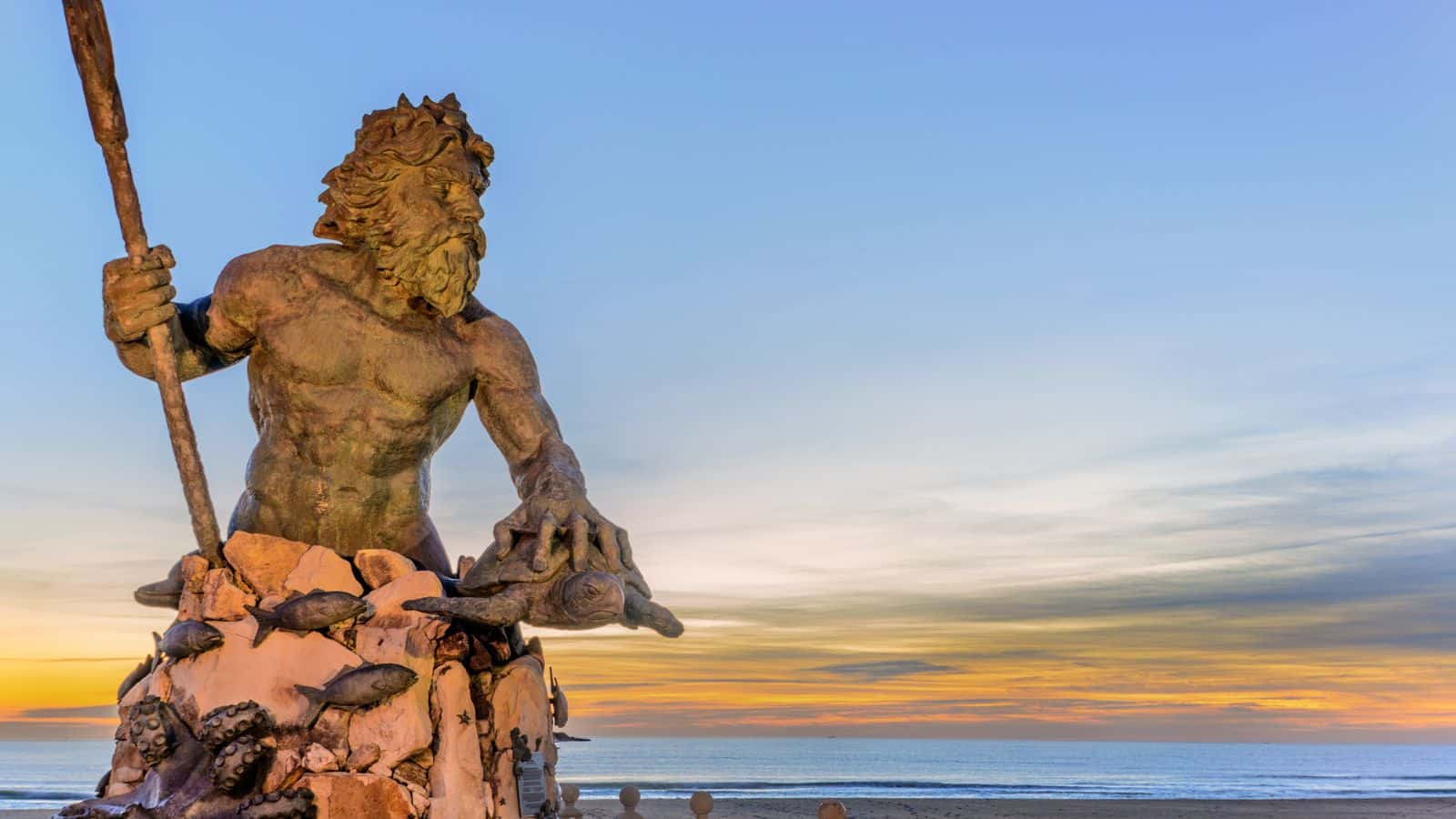 The pristine shores of Virginia Beach are nothing less than a treat for those wanting to blend relaxation with adventure. With its lengthy boardwalk, it's a perfect place to enjoy a morning jog or a quiet evening stroll. Additionally, history buffs can delve into the city's maritime heritage.
Finding Serenity in Missoula, Montana
Missoula offers a serene escape in the lap of nature. Kayak in the clear waters of the Clark Fork River or hike in the Rattlesnake National Recreation Area. Its downtown is brimming with boutiques, restaurants, and breweries, ensuring there's always something to do.
Salt Lake City, Utah
While being Utah's largest city, Salt Lake City manages to avoid feeling like a bustling metropolis. Perhaps it's the tranquil mountains or the breathtaking Great Salt Lake and Antelope Island State Park. Nevertheless, this amiable city offers everything a lone explorer could desire — delectable cuisine (don't miss Feldman's Deli), a surplus of sun-soaked days, and convenient access to both majestic peaks and serene waters. In addition to the array of activities within city limits, you'll also have the opportunity to embark on captivating day trips to nearby state parks or utilize the city as a launching pad for discovering Utah's mesmerizing geology at national parks such as Zion and Bryce Canyon.
Fort Collins, Colorado
If you're a beer enthusiast, a trip to Fort Collins is worth considering. The charming Colorado town is renowned for its exceptional brews. Begin your city exploration by visiting the taproom of New Belgium Brewing, the mastermind behind the legendary beer Fat Tire.
Further your beer journey by discovering some of the hidden gem breweries such as Zwei Brewing Co., Maxline Brewing, and Black Bottle Brewery. By the end of the day, you'll have formed your own beer-loving crew to explore the city with. Solo travelers will enjoy the delightful atmosphere of the downtown area, which served as inspiration for Walt Disney when he created Main Street, U.S.A at Disneyland.
Seattle, Washington
Seattle provides the perfect blend of urban convenience and proximity to nature. Spend a couple of days exploring Pike Place Market, where you can't afford to miss Beecher's mac n' cheese, visiting the Museum of Pop Culture, and ascending the Space Needle. Then, you can take a ferry ride to escape the hustle and bustle.
From the heart of Seattle, you can easily access Bainbridge Island and Olympic National Park. The latter boasts rugged coastlines and mountains capped with glaciers, offering 70 miles of pure wilderness.
Jackson Hole, Wyoming
Jackson Hole is a renowned ski destination that is also home to high-end galleries and mouthwatering cuisine. However, you can still experience Old West-style bars where cowboys drink PBRs. Make sure to visit the Million Dollar Cowboy Bar to enjoy this unique experience. It is the perfect place to dress up in a Stetson and live the cowboy life for a night or two. The town itself offers plenty of activities, such as rodeo nights at the Jackson Hole Rodeo and indulging in delicious pastries at the James Beard-recognized Persephone Bakery.
Hot Springs, Arkansas
Hot Springs, Arkansas has been a popular tourist attraction since the early 1900s due to its natural hot springs. For those traveling alone, a tranquil soak in the thermal waters on the historic Bathhouse Row is a must. Once you've had your fill of relaxation, you can quench your thirst with refreshing spring water and take a leisurely stroll through the dense woods of Hot Springs National Park. The park not only boasts breathtaking scenery but also offers insight into its fascinating history as a wellness destination.
Carmel-by-the-Sea, California
Carmel-by-the-Sea is a charming beach city located on the Monterey Peninsula, just off California's famous Highway 1. The moment you arrive, you'll fall in love with its picturesque location. If you're traveling solo, you'll find plenty of things to do here, such as surfing, observing sea animals, and exploring the village-style center that looks like it's straight out of a storybook. For solo travelers who prefer to indulge in art, there are many galleries worth exploring, such as the Carmel Art Association and Bennett Sculpture.
The Solo Traveler's U.S. Odyssey
Traveling solo in the U.S. isn't just about visiting places; it's about immersing oneself in diverse cultures, tasting eclectic cuisines, and discovering hidden stories that each city whispers. From the sun-kissed shores of Naples to the musical heartbeat of Austin, every destination offers unique experiences waiting to be unearthed. As solo travelers, we become the writers of our own stories, finding freedom in the unfamiliar and forming connections that last a lifetime. So, pack your bags, embrace the unknown, and set off on a solo journey across the U.S. – a tapestry of adventures awaits!
10 Countries the U.S. Has Issued a Warning for Americans Not To Travel To
The U.S. State Department issues travel advisory warnings that, among other functions, tell you how brave of a traveler you are. Level 4 Advisories mean "you're freaking nuts if you go here and you're not in the Armed Forces," for lack of more formal language.
10 Countries the U.S. Has Issued a Warning for Americans Not To Travel To
The Ultimate Buying Guide to the Best Luggage Sets (2023)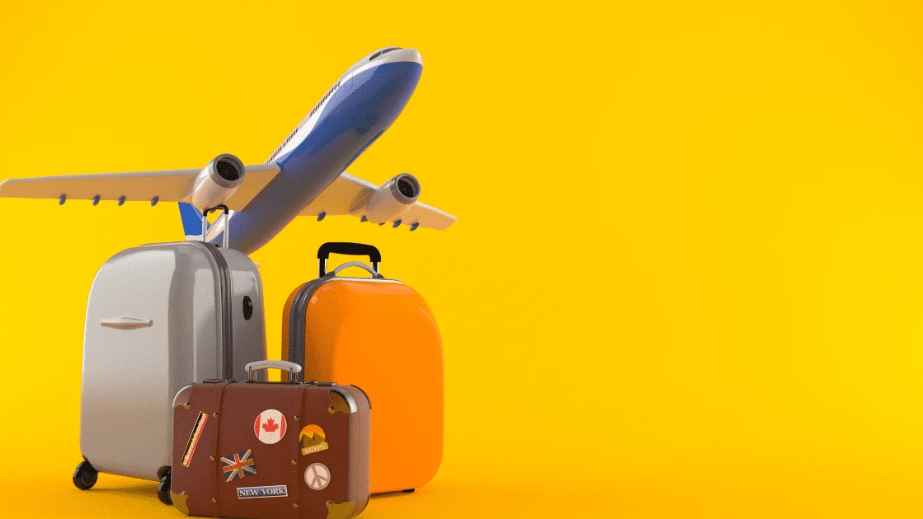 When it comes to choosing the best luggage set to buy, there are a lot of factors you need to consider. For example, what type of traveler are you? How often do you travel? What is your budget? Do you need a hardshell or softshell suitcase?
The Ultimate Buying Guide to the Best Luggage Sets (2023)
15 Countries Americans Should Not Travel To
Traveling the world is an exciting and enriching experience, offering opportunities to immerse oneself in diverse cultures, cuisines, and landscapes. However, not all destinations are suitable or safe for Americans to visit.
This piece aims to inform travelers about 15 countries deemed potentially unsafe for American citizens due to political instability, high crime rates, or health risks. Always remember, the intent is not to generalize or stigmatize but to encourage informed and careful travel planning.
15 Countries Americans Should Not Travel To
15 Most Beautiful Beaches in the World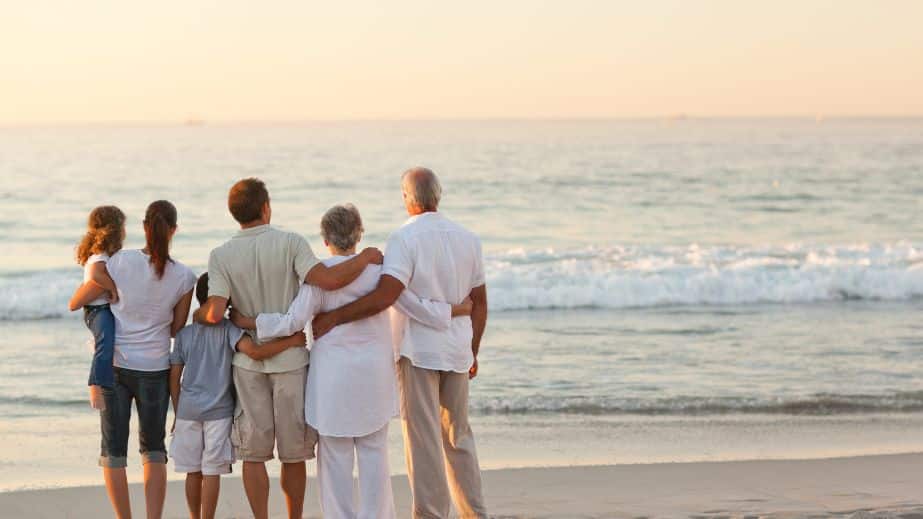 Embarking on a journey to explore the world's most beautiful beaches is akin to opening a book filled with tales of nature's grandeur, radiant sunshine, azure waters, and the soothing rhythm of waves. These beaches, scattered across the globe, promise authentic experiences that evoke a sense of awe at the sheer beauty of our planet.
15 Most Beautiful Beaches in the World
20 Things to Never Do in France
Here's a friendly tip to avoid getting raised eyebrows in France: don't be overly familiar. Keep the "tu" at bay unless explicitly invited. Sure, in the age of social media, boundaries can seem as outdated as a dial-up modem, but in France, jumping to a first-name basis or using the informal "tu" to address someone you've just met is as welcome as a skunk at a garden party.
Stick to "vous" and formal titles until they roll out the red carpet and usher you into their inner circle. It's just good manners, Parisian style.