When it comes to dining out, there is nothing worse than having a bad experience. From poor service and dirty tables to cold food and unhygienic practices, many warning signs can indicate you're in for a less-than-satisfying meal.
To help ensure your next restaurant visit isn't one you'll regret, we've put together this list of twenty red flags that should be enough to make you run for the door. No diner should ignore these signs if they want a good meal. So read on and prepare yourself with knowledge before venturing out into the restaurant scene!
Busy Area, Empty Restaurant
A great way to tell if a restaurant is worth trying or not is by the number of customers. If you walk into an eatery and it's completely empty while all other restaurants in the area are bustling, chances are that something is off. Take your business elsewhere and opt for one with more satisfied customers! Additionally, if there's a line out the door, you knowyou're in for a good meal.
Bad or Ignored Reviews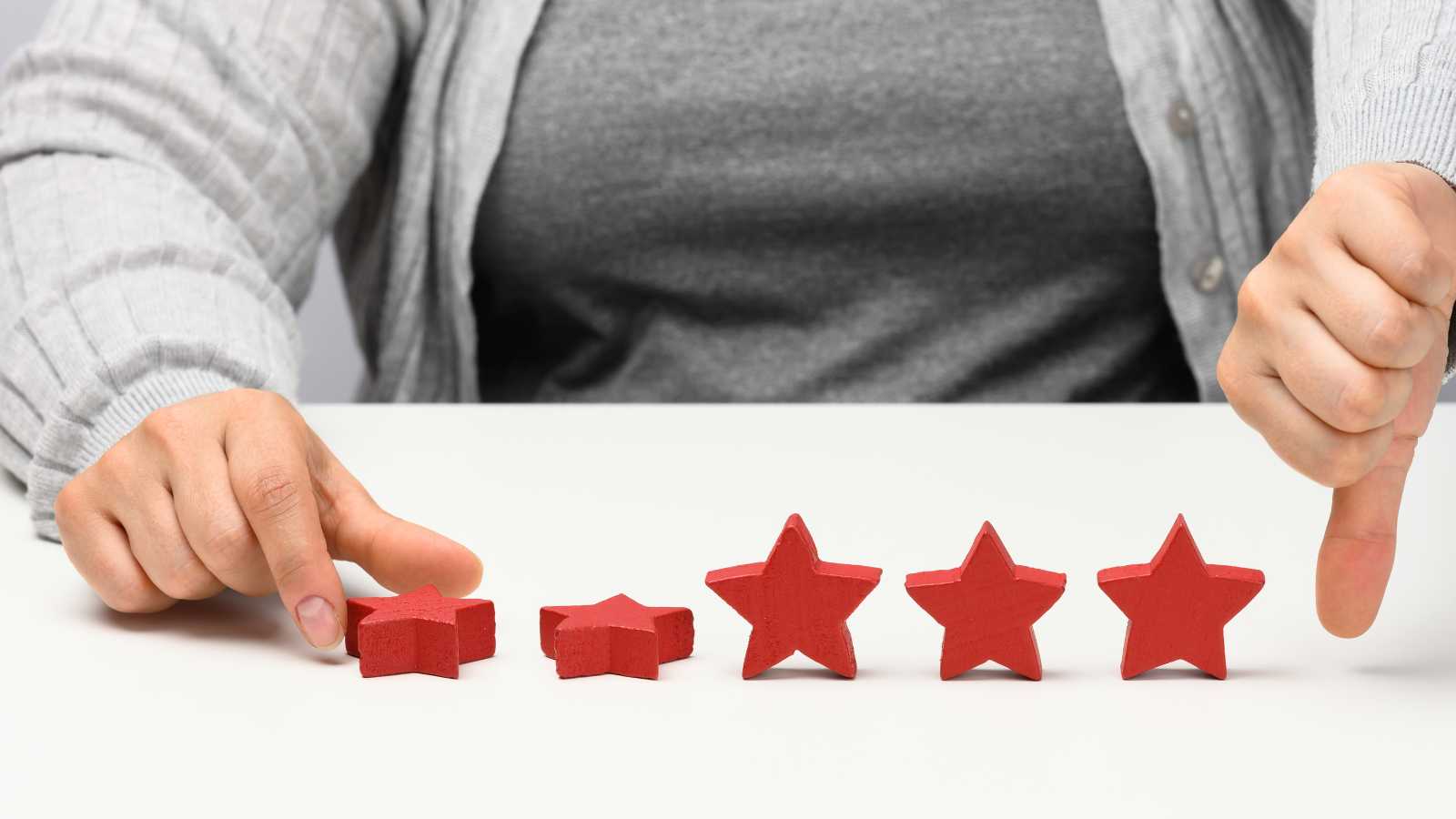 When checking online reviews, tread carefully! Keep an eye out for sneaky competitors, disgruntled employees, and confused reviewers who mistook one restaurant for another. Passion can be quite the review motivator, like the third-party gossip or the activist who takes a stand against a bakery's cake refusal. So, read between the lines and gather enough reviews to get the full picture. If there's a sea of bad reviews or a restaurant that doesn't respond to the reviews, a big red flag!
Rats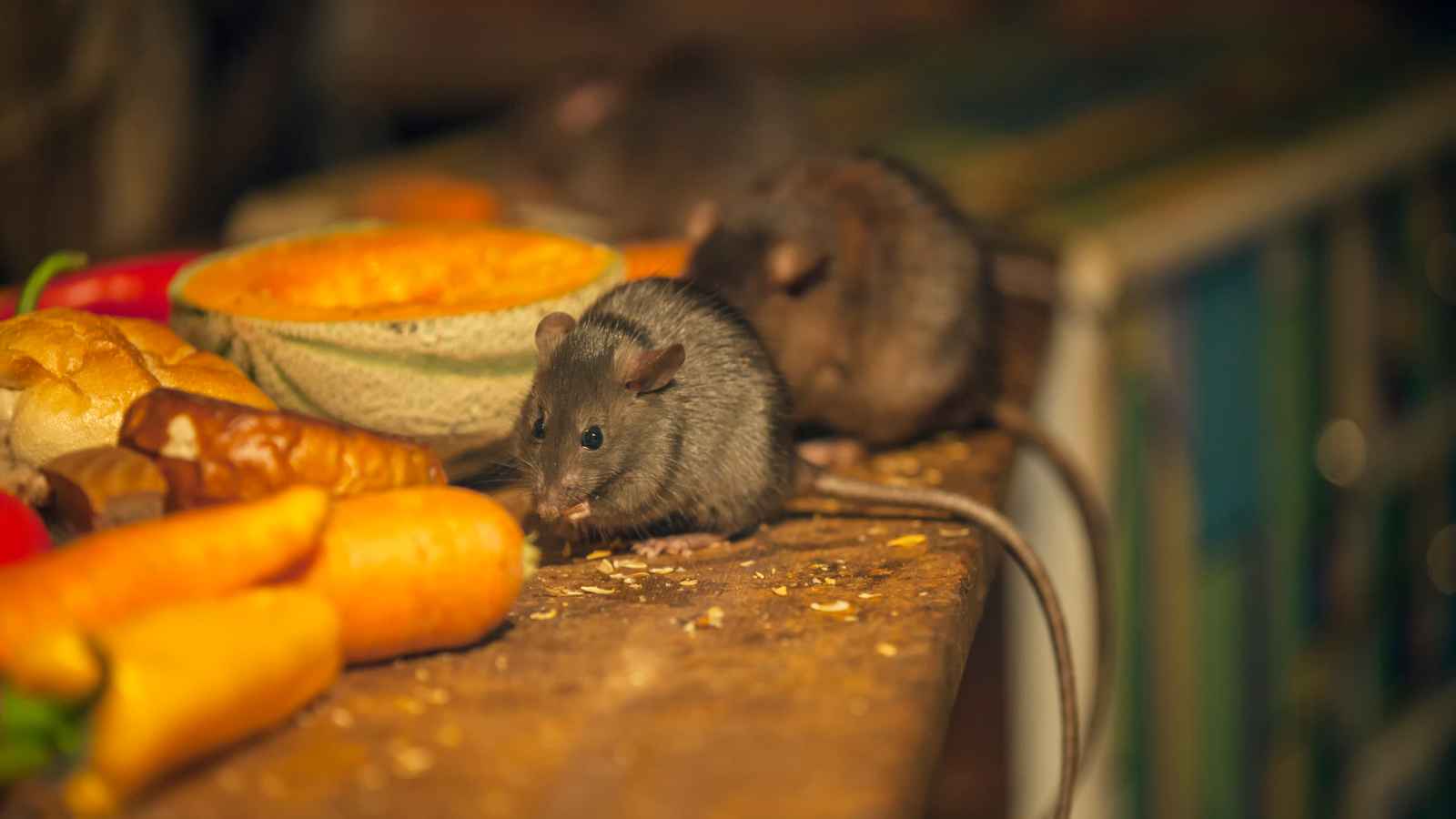 Rats are one of the most common pests seen in restaurants. They can be spotted in kitchens, pantries, or even dining areas and can pose serious health risks to customers. Not only can they contaminate food with their excrement, but they can also spread dangerous diseases such as salmonella and Hantavirus.
Therefore, when dining out, it is important to look for signs of rat infestation, such as droppings, gnaw marks, and tracks on floors and walls; these could be potential red flags that scream "run" from the restaurant.
Unprotected Buffet Food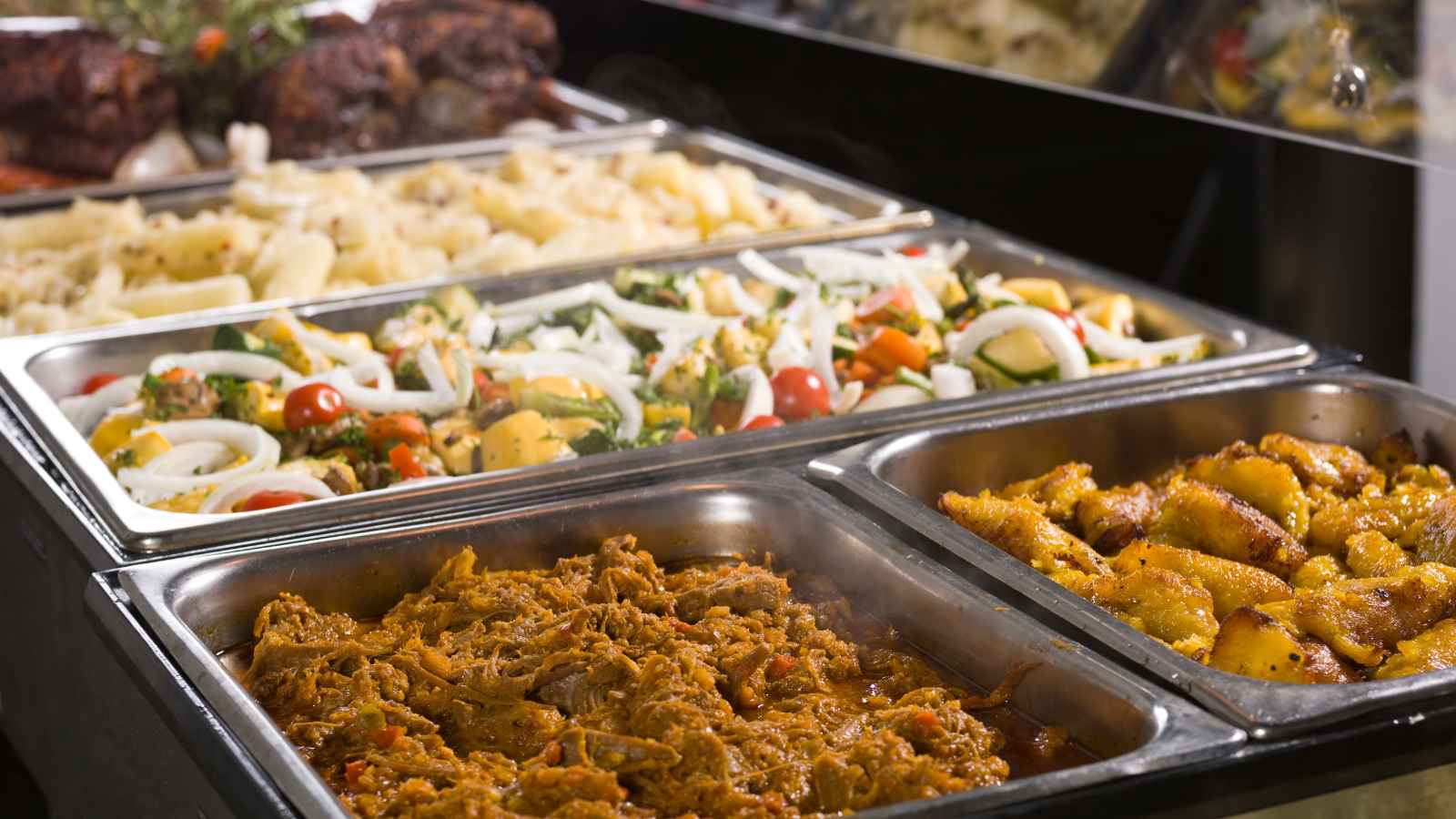 Unprotected buffet food is usually served in large, open containers exposed to the elements and not sealed properly.
In addition, you should also check if the utensils used to serve the food are properly sanitized and changed between customers or after a long period of time. This will ensure that no bacteria or viruses contaminate your meal and make you sick.
No Sanitation Rating Displayed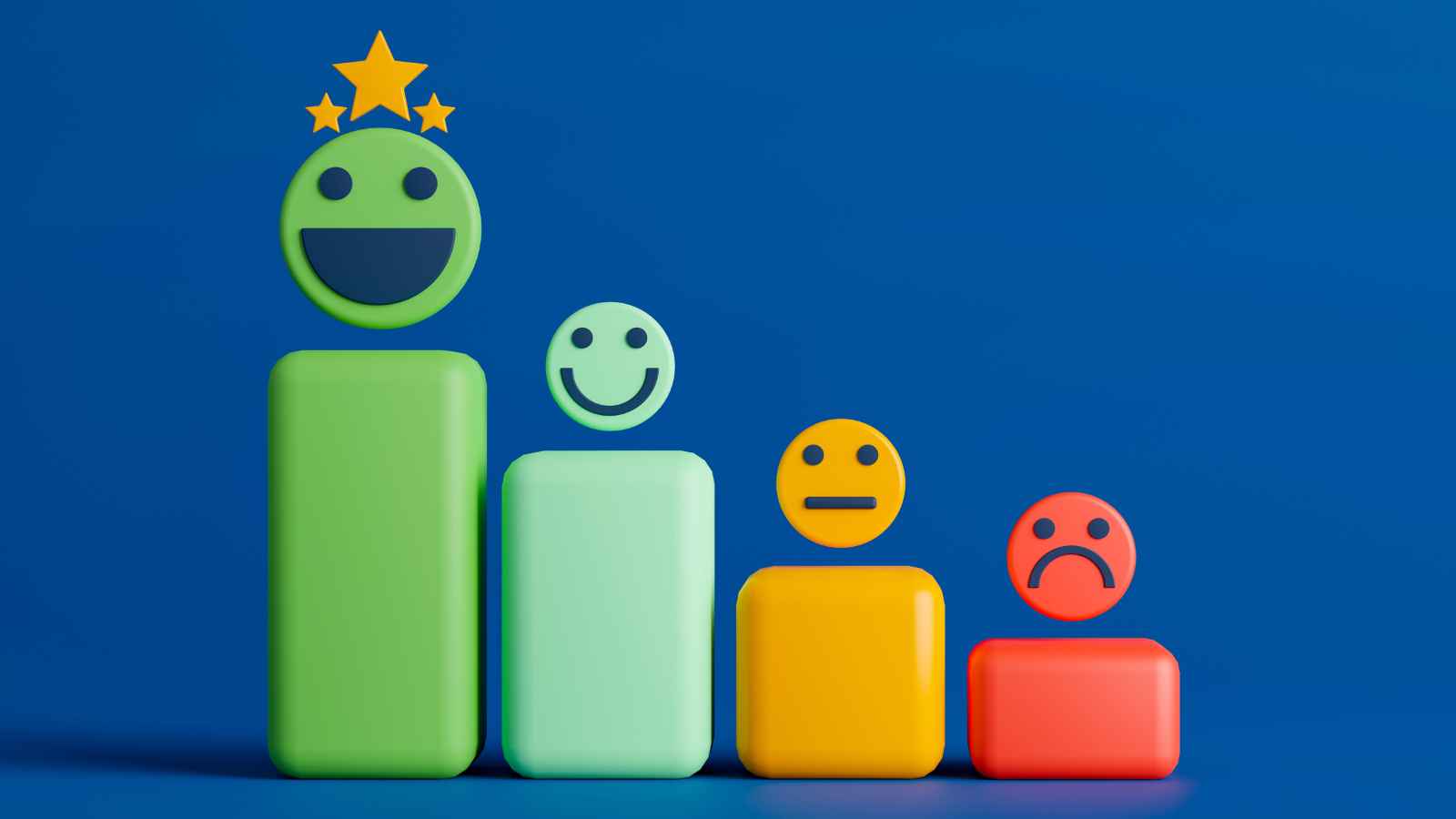 One of the most important things to look out for when dining at a restaurant is the sanitation rating. If the restaurant does not display its sanitation rating, this can be a major red flag.
Not having such information available could mean that the establishment does not care about food safety standards and regulations, which means their cooking practices may be unsafe and unhealthy. Finding another place to eat is best if you don't see any sanitation ratings displayed at a restaurant.
Carpeting Throughout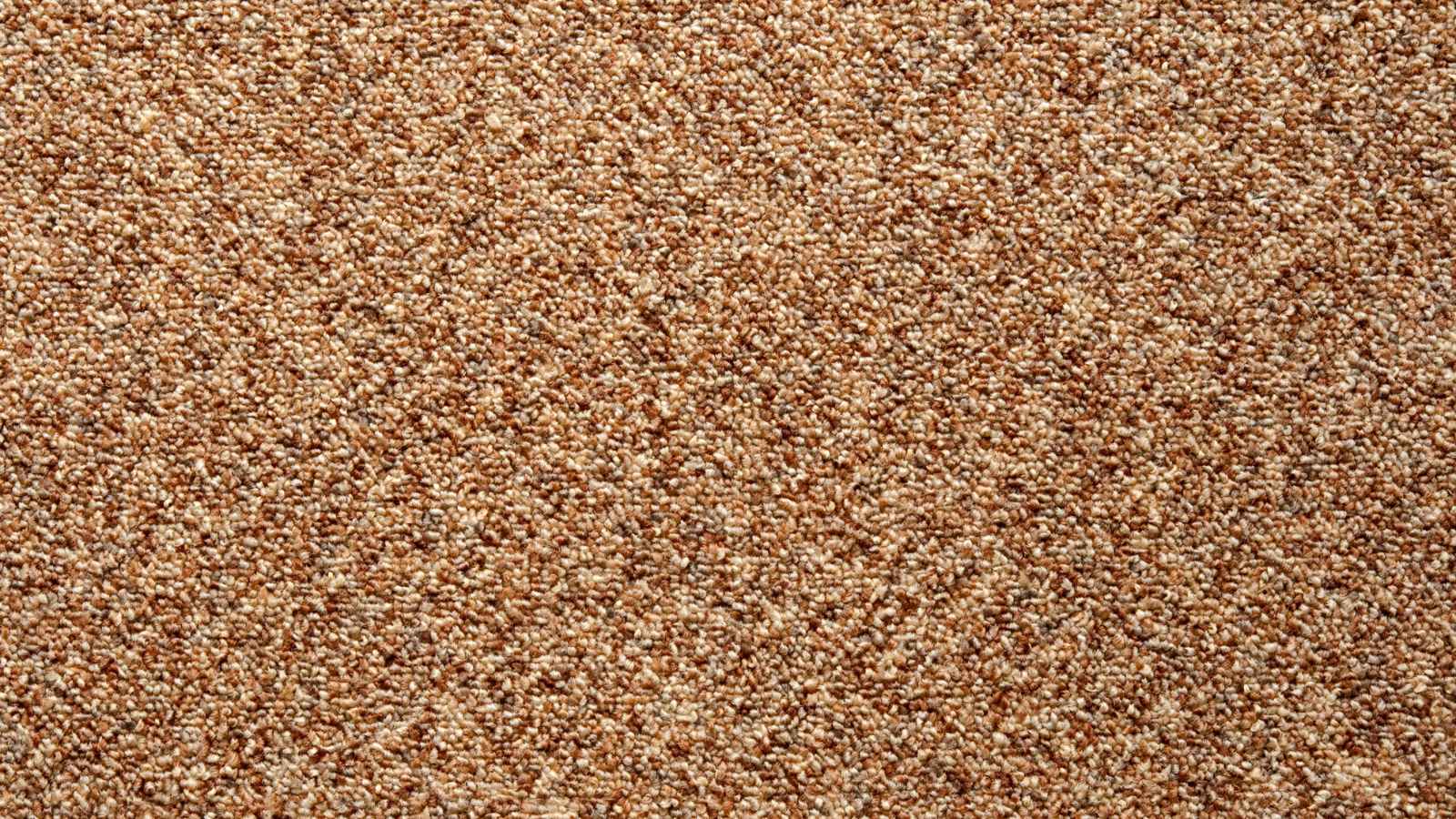 Carpeting can be a red flag that the establishment isn't taking cleanliness seriously. If carpets are stained or have an unpleasant odor, this could be indicative of poor hygiene practices and should be avoided.
Additionally, if carpets appear old and worn out, there's a good chance that they haven't been replaced in years; this is another sign to watch out for when dining at a restaurant.
Fish Smell
When dining at a restaurant, a fishy smell is one of the key things to look out for. This can be indicative of poor food handling and storage practices that could lead to food contamination and spoilage.
It's important never to ignore this kind of smell, as it could mean the food you're about to consume has been sitting out in the open air for too long or that it was prepared with improperly stored ingredients. When you notice a fishy smell while dining, run away from the restaurant and find another place to eat.
Food From Many Countries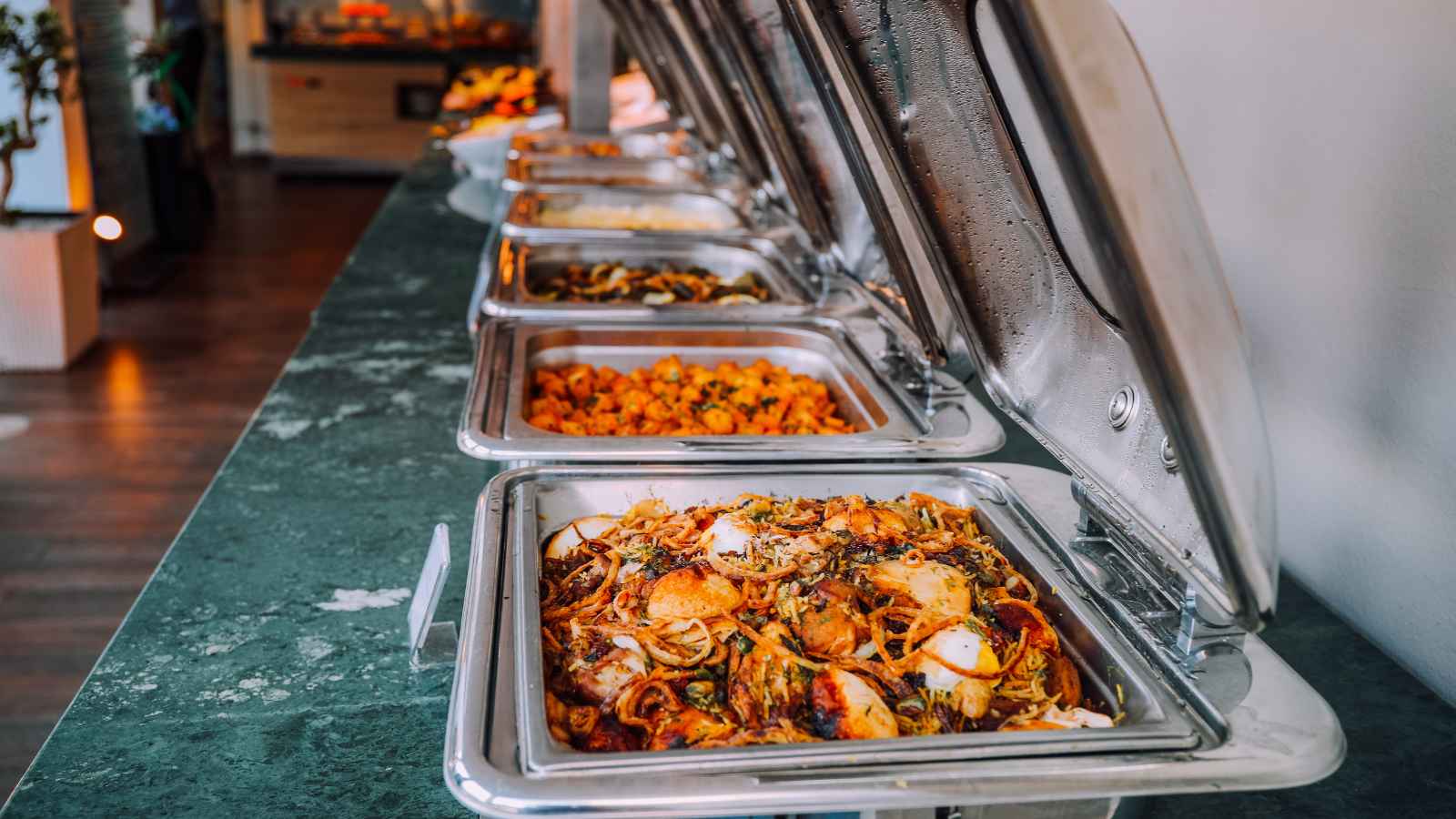 If the menu is too long and offers food from many different countries, be wary, as this could be a sign of disorganization in the kitchen. Additionally, make sure to check up on the hygiene standards of the restaurant before ordering your meal.
Unexplained Popcorn Smell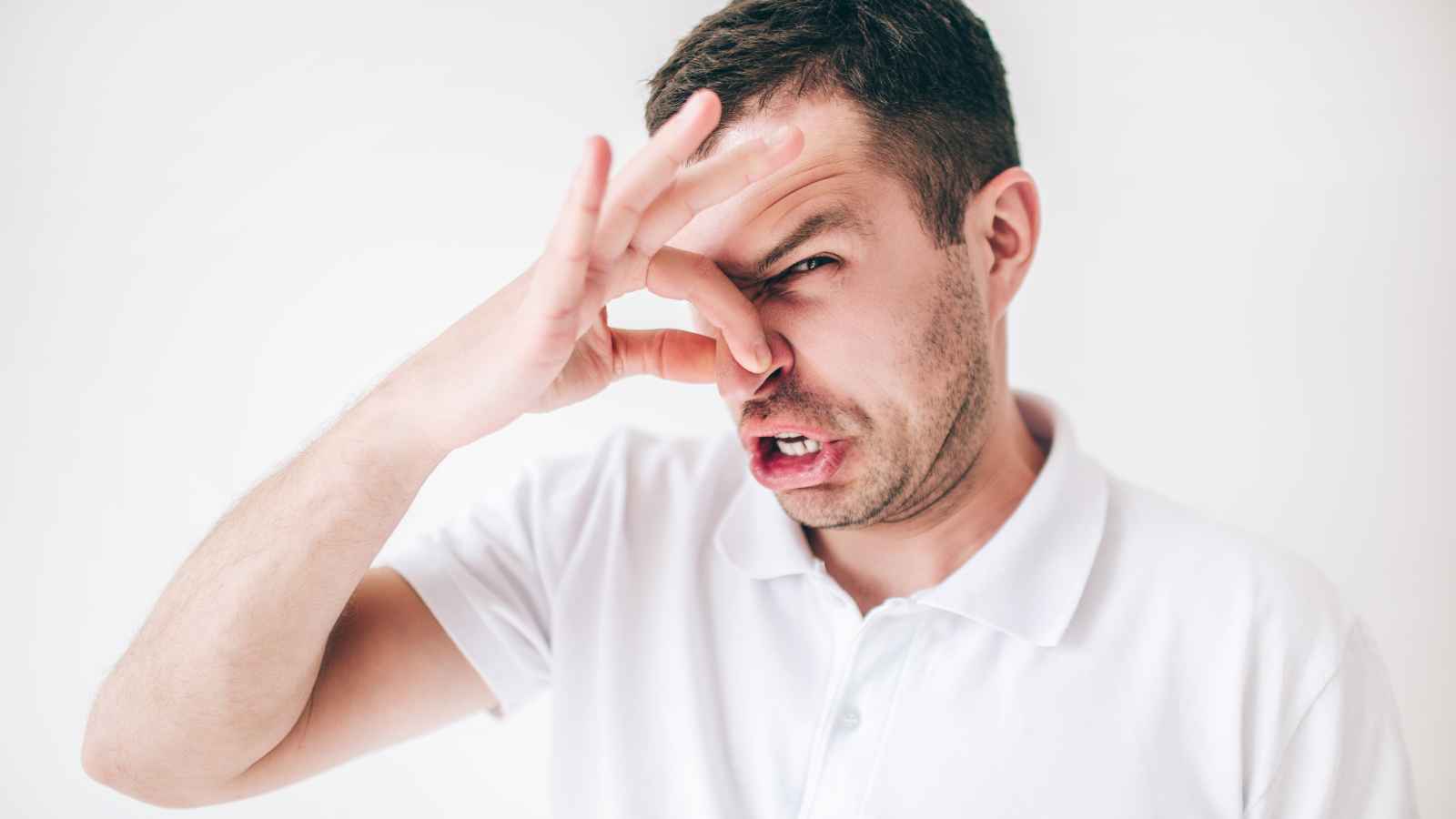 If you detect the scent of recently made popcorn in a place where popcorn is not served, it indicates the presence of a significant cockroach problem.
The smell originates from a powerful bug-killing substance and the presence of deceased cockroaches.
Dirty Floor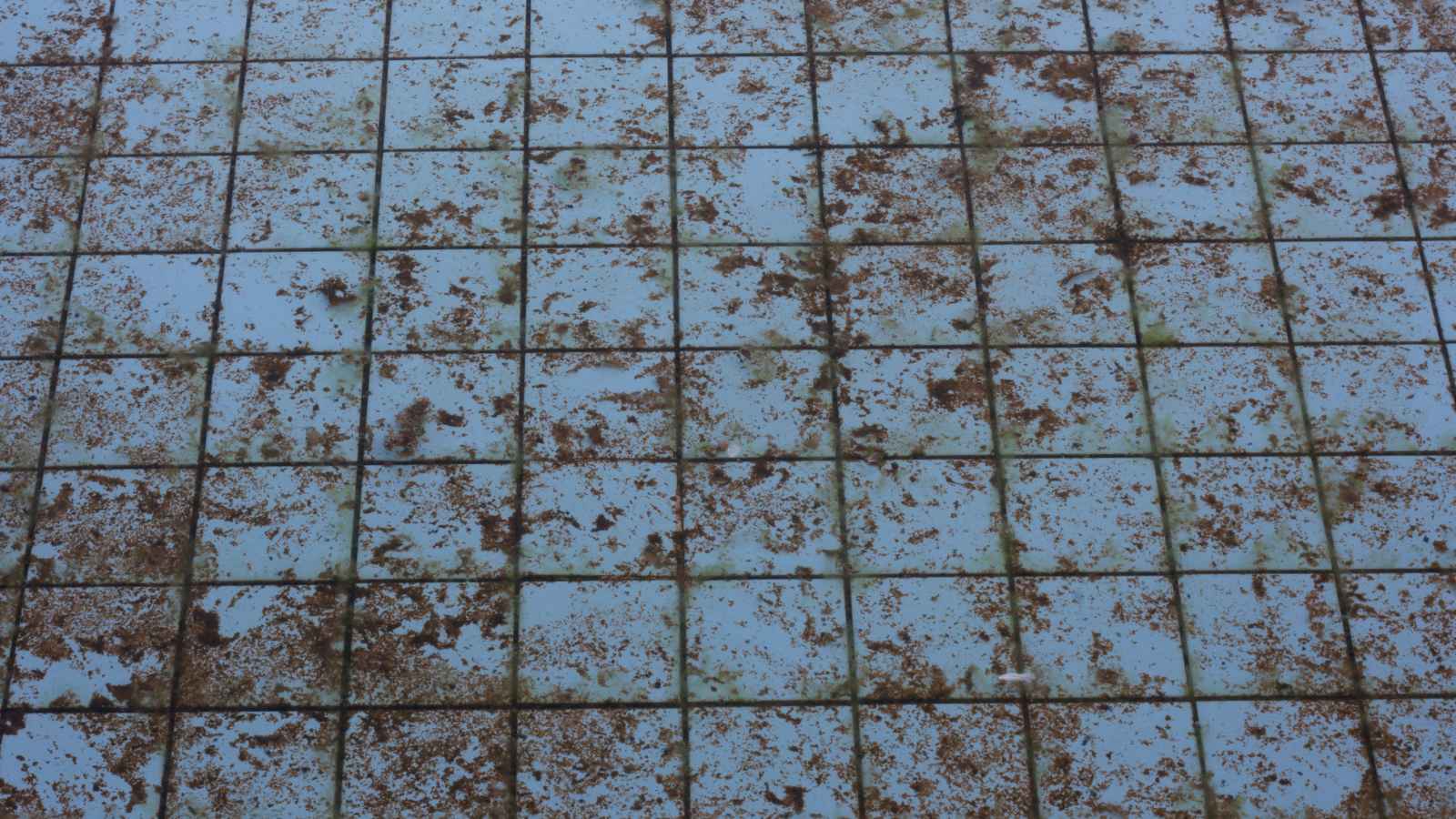 When dining at a restaurant, it's important to pay attention to the small details. A dirty floor is often a sign that the restaurant isn't keeping up with proper cleaning procedures and could mean that the kitchen is not up to par either.
If you notice dirt, grime, or spills on the floor of the restaurant, this should be an immediate red flag. Seeing this should make you think twice about eating there since it's likely that other areas of the establishment aren't being kept clean either.
Cockroaches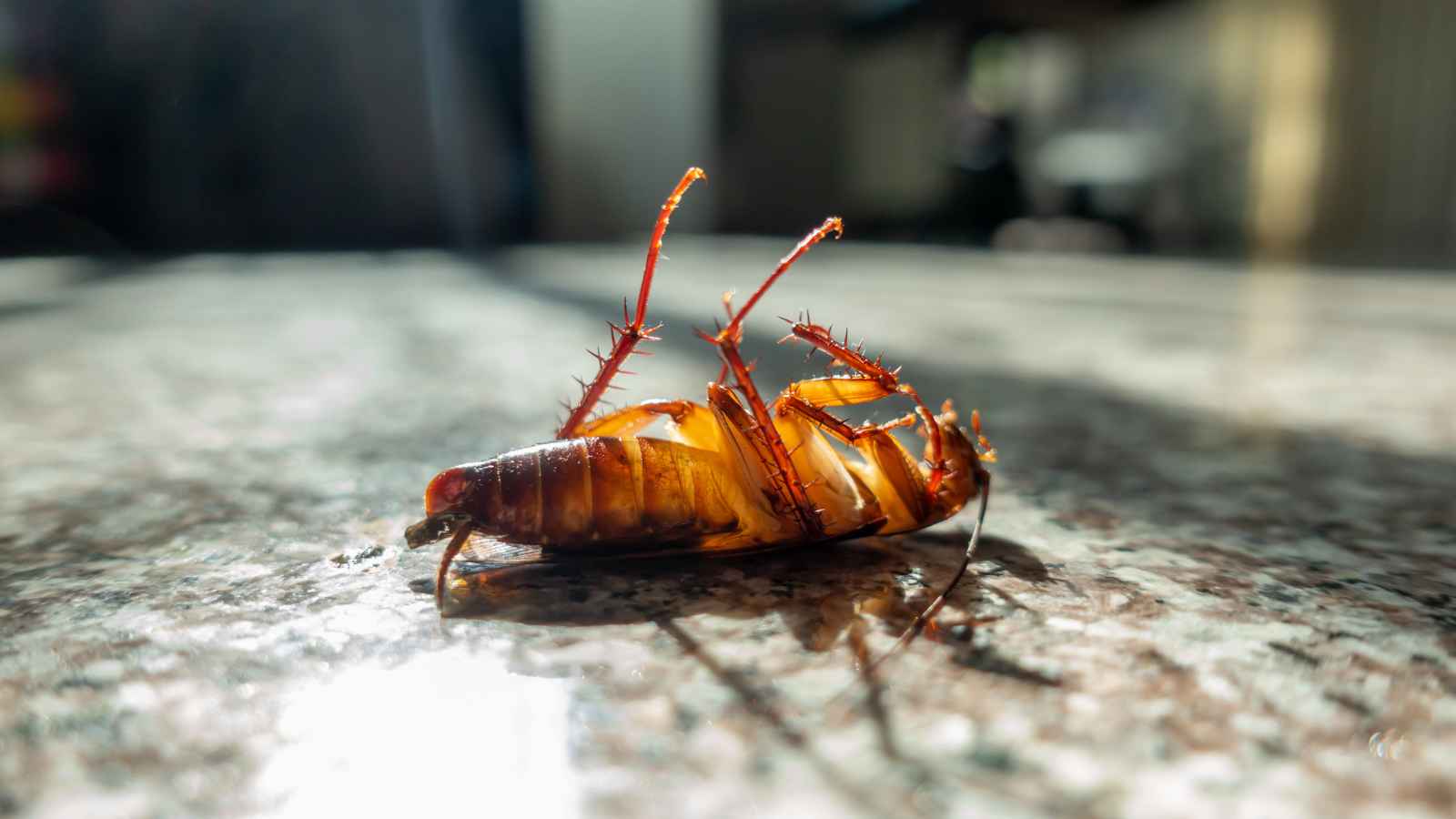 Seeing a few roaches scurrying around is never a good sign and should be seen as a red flag for diners. Cockroaches can carry diseases such as salmonella and E. coli, which can potentially make customers sick, so it's important to stay away from any restaurant that has them.
A clean and sanitary environment is essential for any successful restaurant, so if you see cockroaches, turn around and find somewhere else to eat.
Bad Smells
From the kitchen to the tables, unpleasant odors are usually an indication of poor hygiene and food quality.
If you detect any weird scents while dining, it's probably best to leave immediately, as it could mean that the food was not prepared or stored safely.
Menu Items Unavailable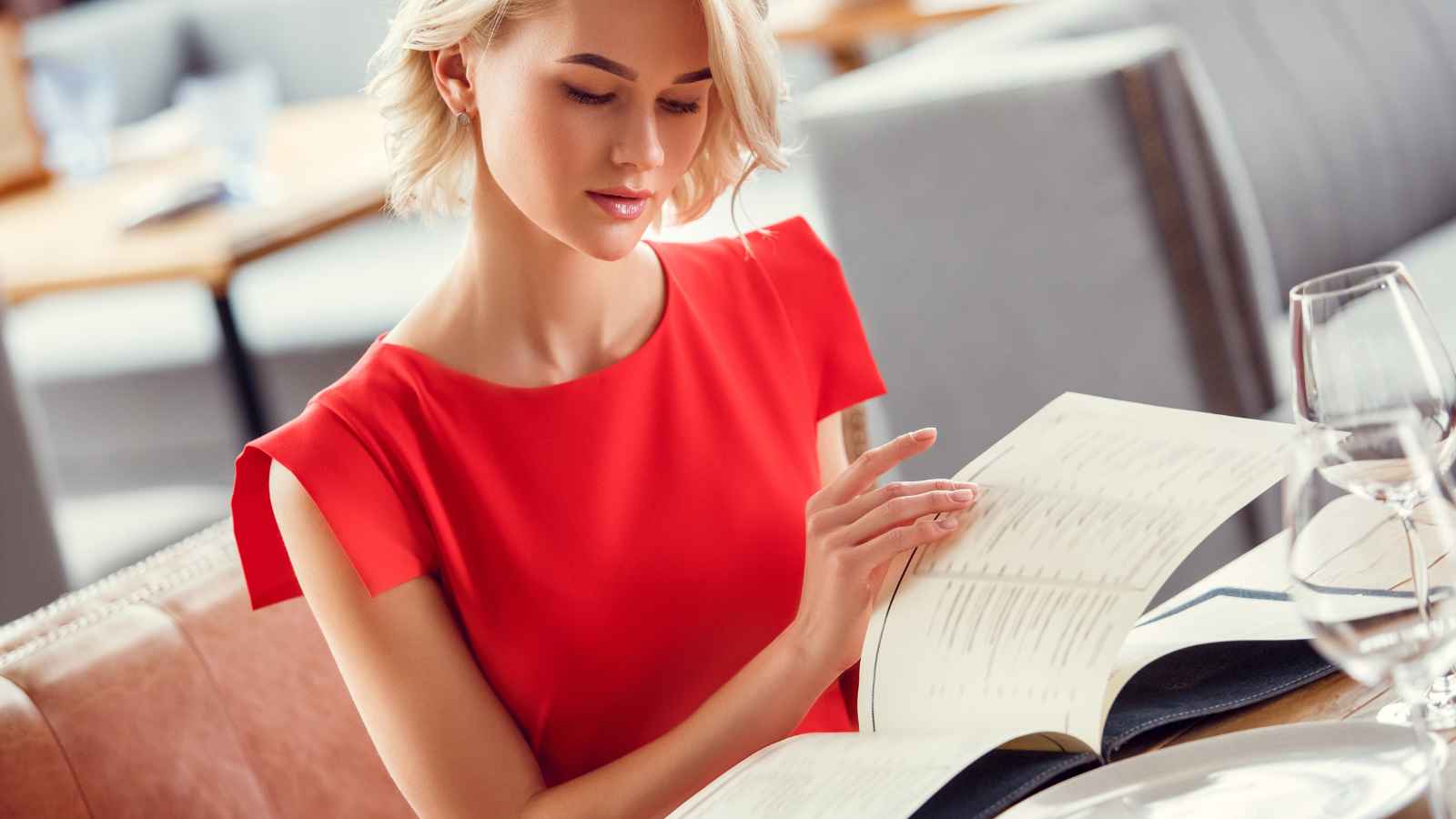 One of the biggest signs is that menu items are unavailable. This could be because of poor inventory management or an out-of-date menu.
If you find the restaurant is missing several items from its menu, it may be time to move on and find somewhere else.
Bad Lighting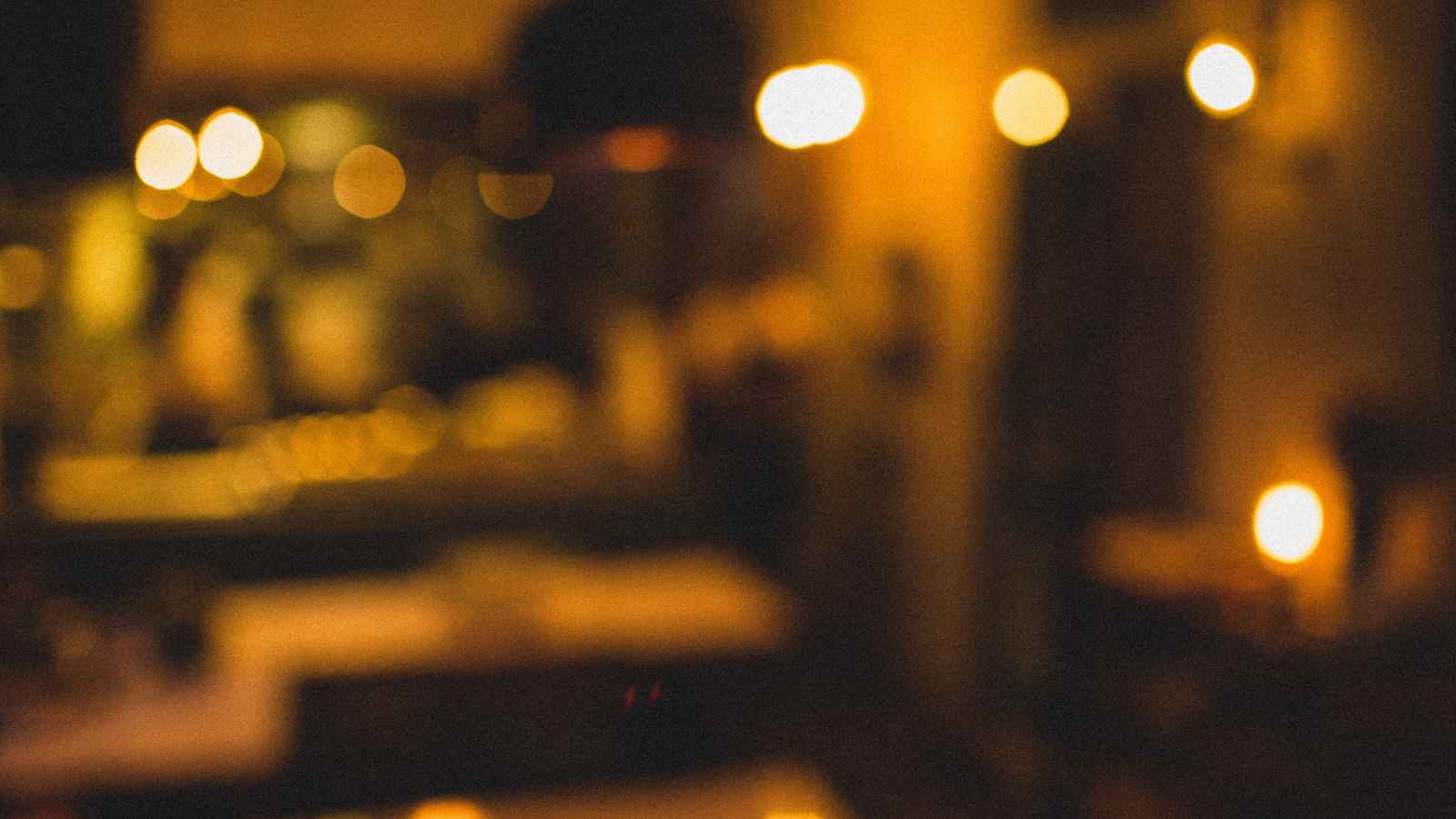 Bad lighting in a restaurant may be an indication of a lack of care and attention from the owners. Poor lighting can create a dull or dingy atmosphere that can make guests uncomfortable.
Furthermore, it could be destructive for customers, as it can be difficult to read menus or spot hazards on the floor. If the lighting in a restaurant is too dim, too bright, or unevenly distributed, this can be indicative of other issues within the establishment and could signal potential red flags.
Microwaves
Microwaves are one of the most convenient and time-saving kitchen appliances available. They use electromagnetic radiation to heat food quickly and evenly, reducing the amount of time needed to cook meals.
However, when dining at a restaurant, it can be a red flag if you notice microwaves behind the counter. This could indicate that frozen or pre-packaged food is being reheated and served as freshly prepared food, making it worth considering not eating there.
Huge Chain Restaurant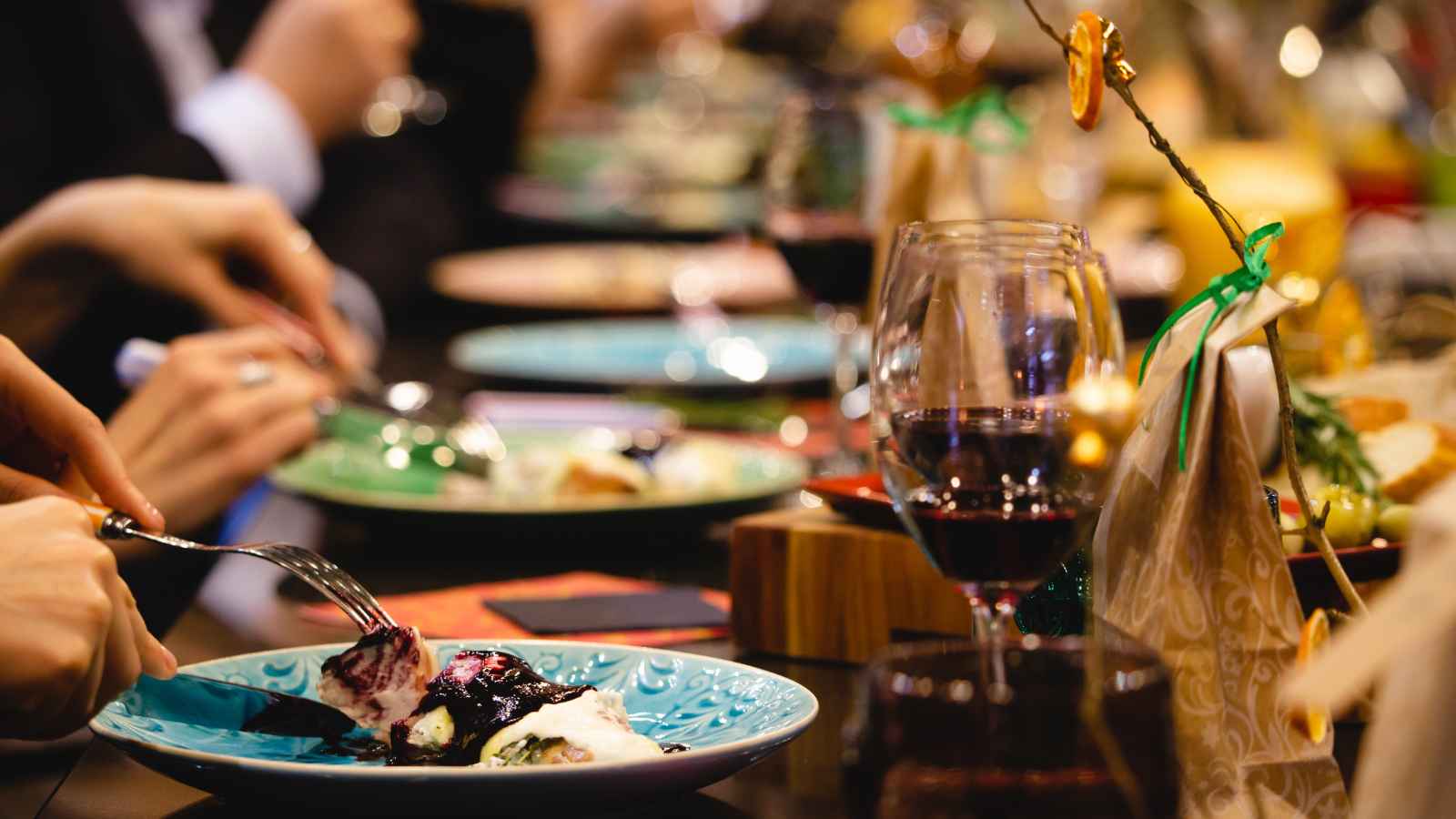 You can find small, family-owned diners with quirky decorations, but their food surpasses the taste of anything you would get from a large restaurant chain.
No One From That Country Eats There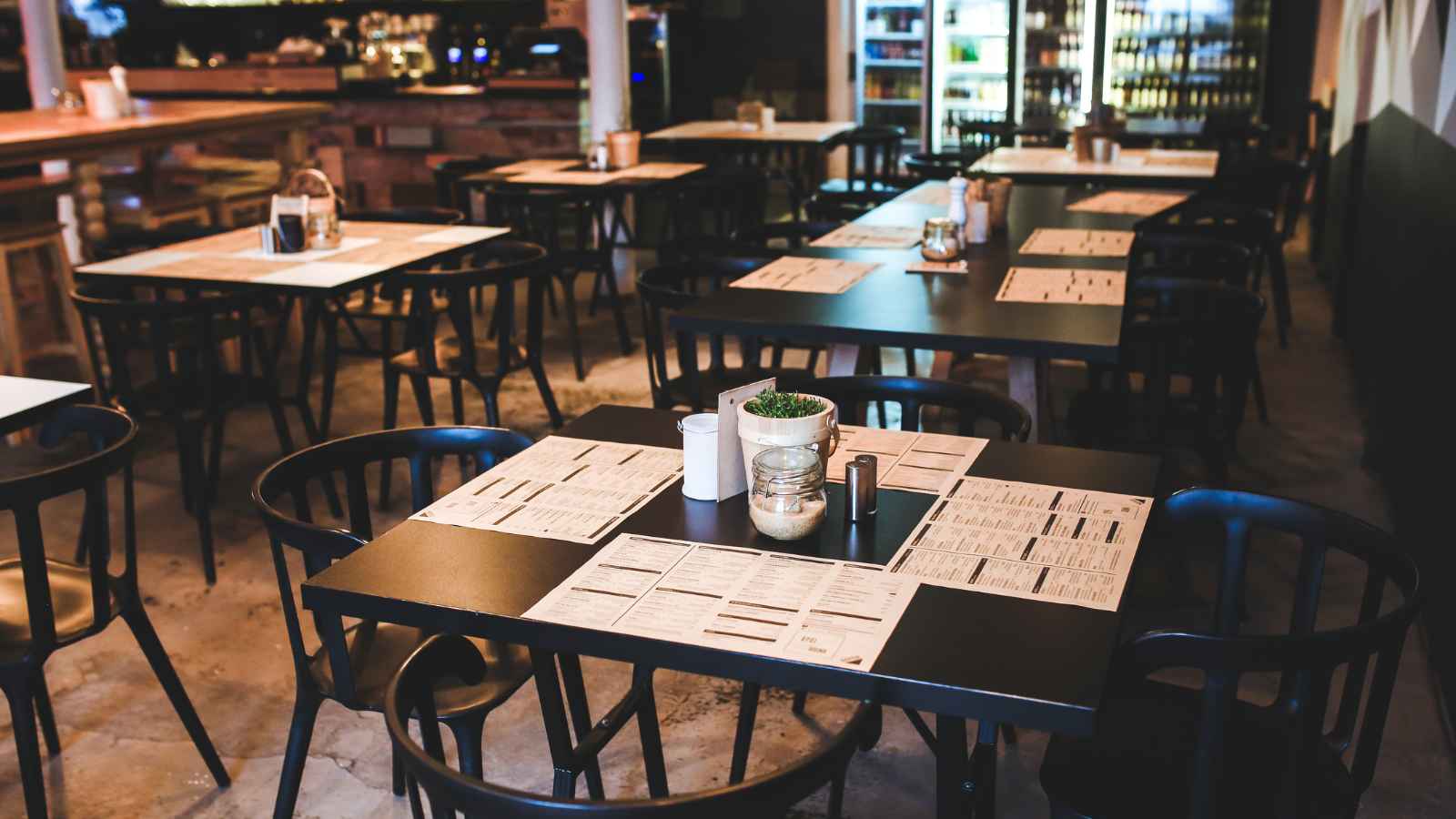 If you visit a restaurant that serves food from a particular country and you don't see anyone from that country eating there, it may be a red flag.
This could mean that the quality of the food is not as authentic or tasty as it could be. It's important to pay attention to who is eating at the restaurant in order to make sure you get the best experience possible!
Not Busy But Slow Service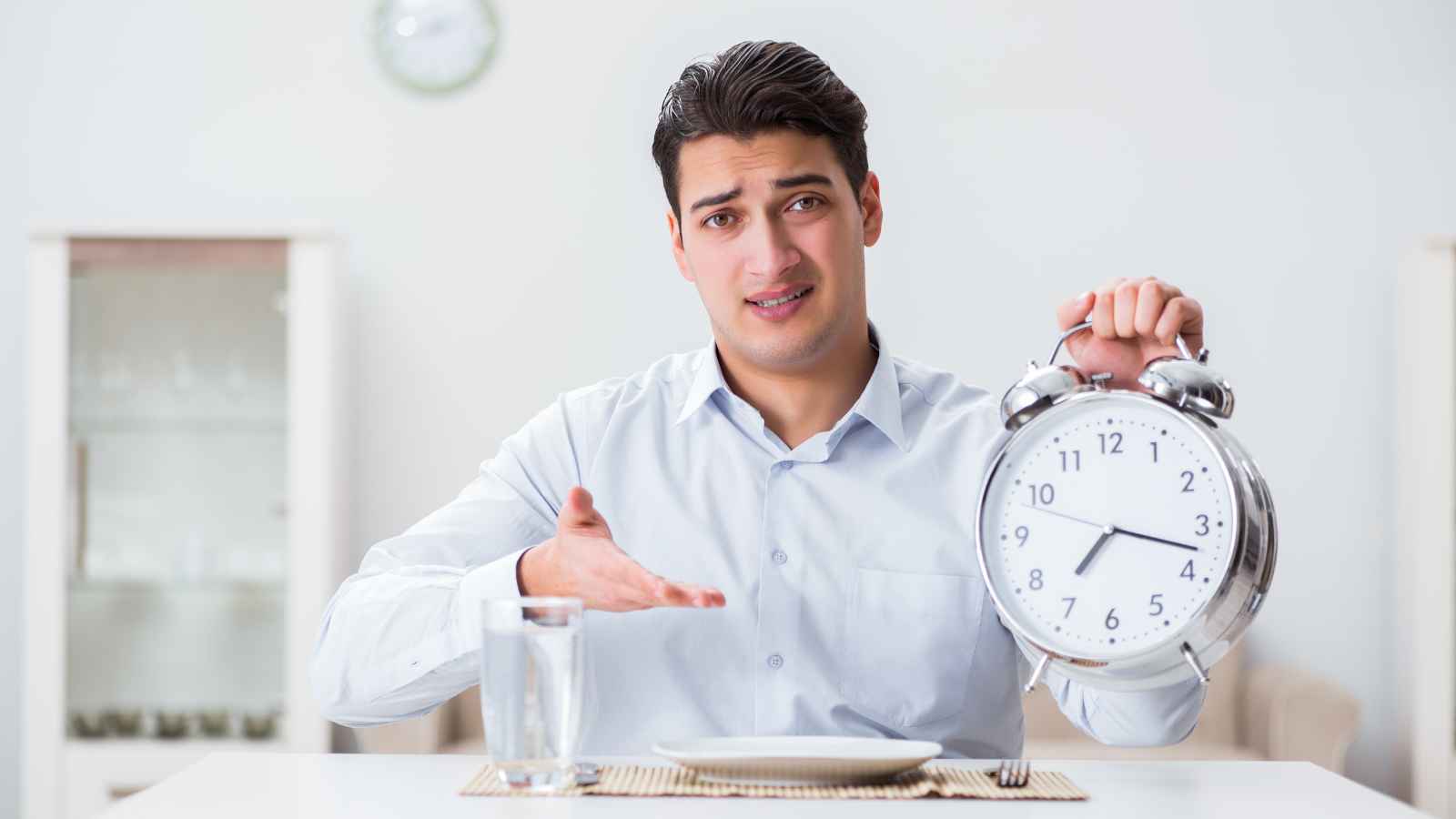 When you're dining at a restaurant, not only should the food be good, but the service should also be excellent. One red flag to watch out for is slow service when waitstaff take too long to bring menus, take orders, and serve meals.
Not being busy is one thing, but taking too much time between tasks can make a meal unpleasant or uncomfortable. This could be a sign of inexperienced staff or poor management, so it's best to look for another restaurant if you notice this issue.
A Dirty Menu
A restaurant's menu is one of the first things that customers will look at before deciding what they want to order. A dirty menu is a sure sign of carelessness in a restaurant and should be an immediate red flag for diners.
If you happen to see a stained, smudged, or tattered menu, it could be a sign that the restaurant does not value cleanliness and sanitation. It's best to move on and find another dining option if you come across a dirty menu.
Celebrity Food Names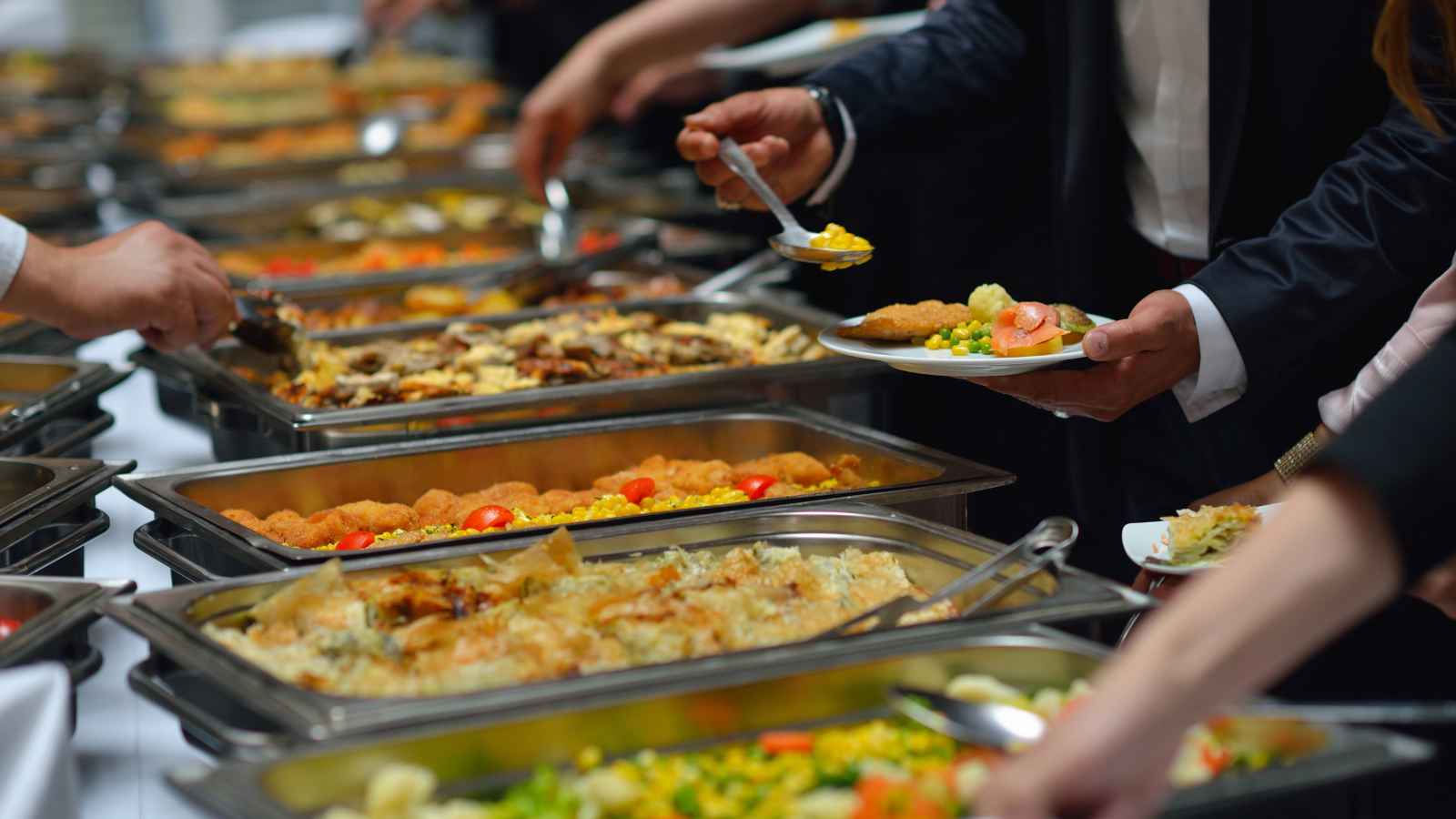 Locations bearing the names of celebrities are constantly undergoing changes to maintain their outward appearance.
Dirty Restrooms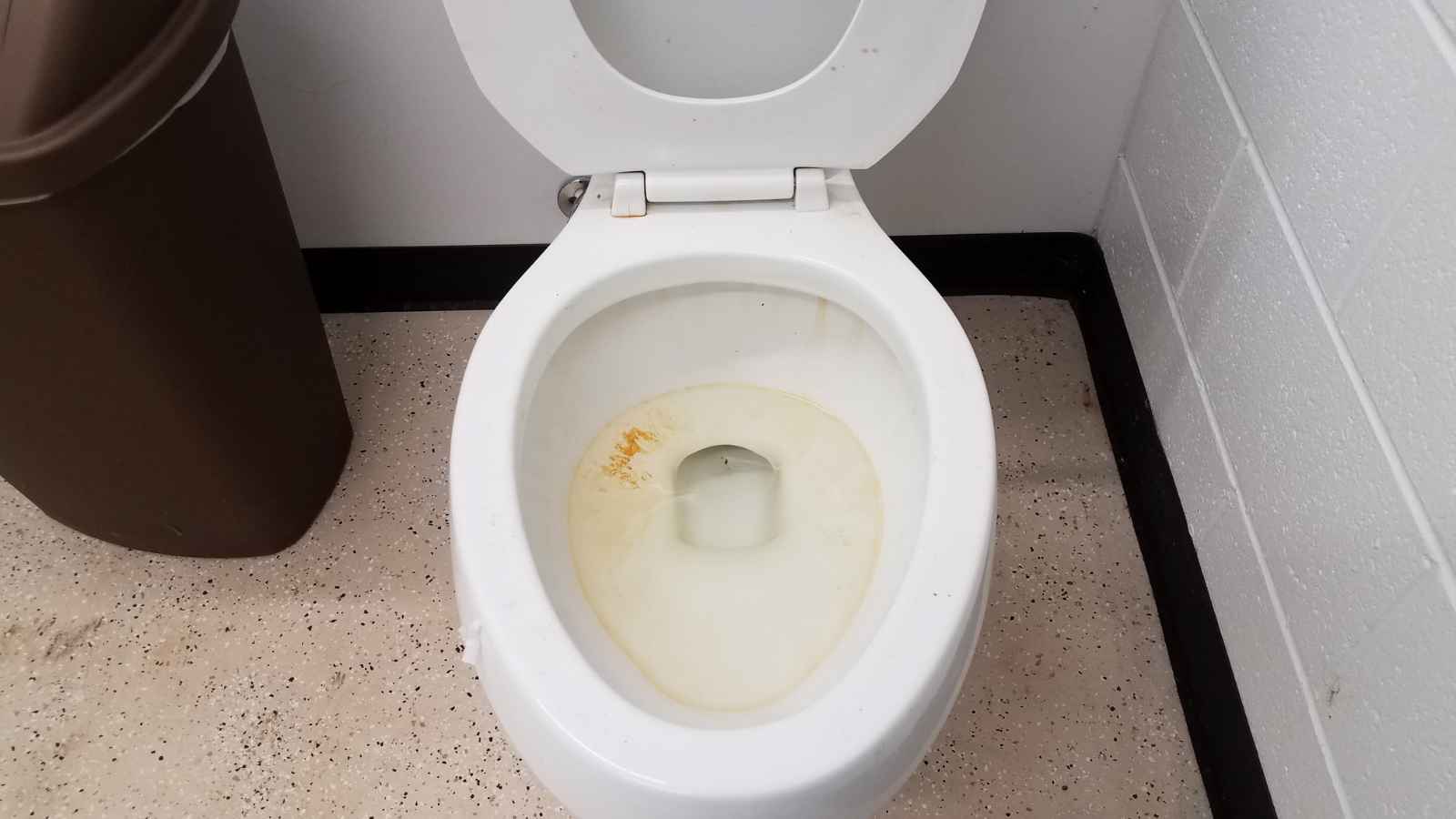 Dirty restrooms can be a serious red flag when it comes to dining at a restaurant. Not only is it an indicator of poor hygiene, but it could also mean that the restaurant lacks proper maintenance and care.
In the worst cases, dirty restrooms can pose health risks. Be sure to take a look at the restroom before sitting down for your meal; if it's not up to standard, then it may be best to find somewhere else to eat.
A Long Menu
Long menus can often indicate that the restaurant is trying to make up for the lack of quality in its food. Not only does this mean that your meal may lack flavor, but it also means that the kitchen staff may not have enough experience to prepare all the dishes listed on the menu.
Additionally, long menus may mean that items are made ahead of time and simply reheated when ordered, leaving you with an unappetizing dish.
16 U.S Cities With the Friendliest People You'll Ever Meet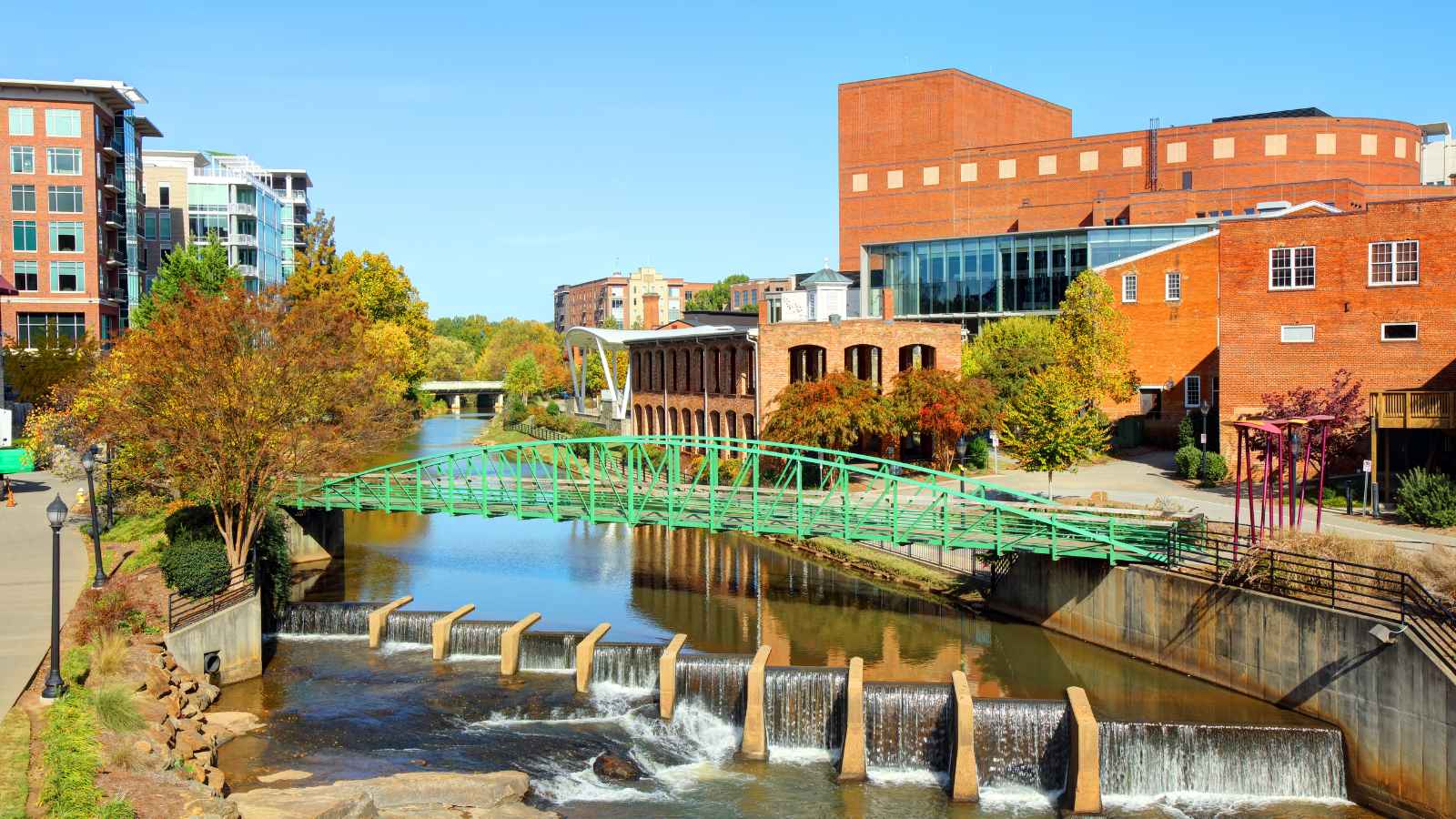 Everyone wants to feel welcomed and accepted when they
visit a new place
, and luckily there are many cities in the United States that offer just that. From small towns with big personalities to bustling metropolises with plenty of friendly faces, these sixteen U.S. cities have some of the friendliest people you'll ever meet.
Ghost Kitchens: All You Need to Know About The Trend That's Disrupting the Restaurant Industry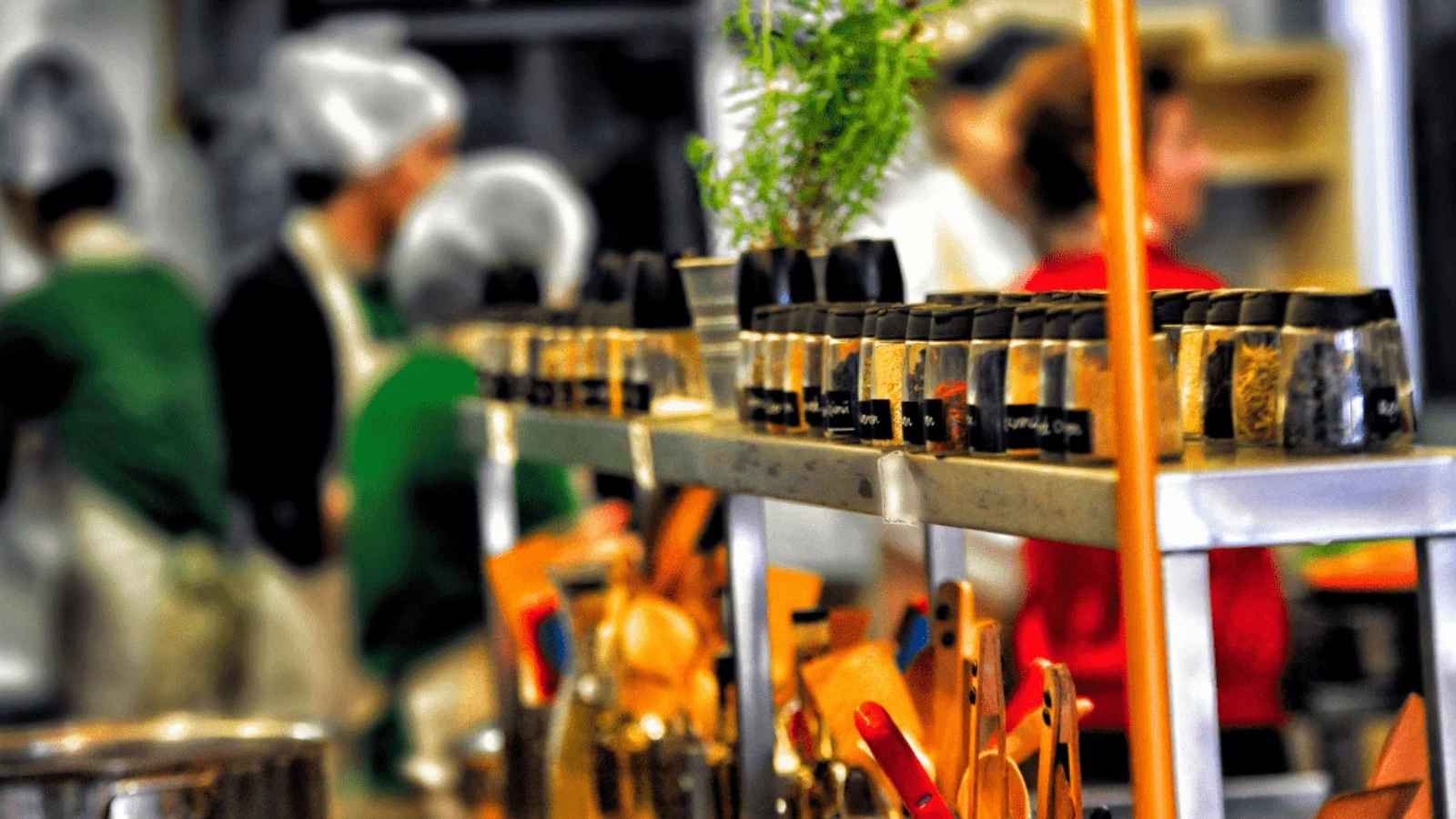 Ghost kitchens are basically restaurants that don't do dine-in. Instead, these eateries take customers' orders online and only serve food via delivery or takeout. This post will discuss the benefits of a ghost kitchen and all the things you need to know about them before starting your own business!
Ghost Kitchens: All You Need to Know About The Trend That's Disrupting the Restaurant Industry
Best Outdoor Pizza Oven: Top Picks for 2023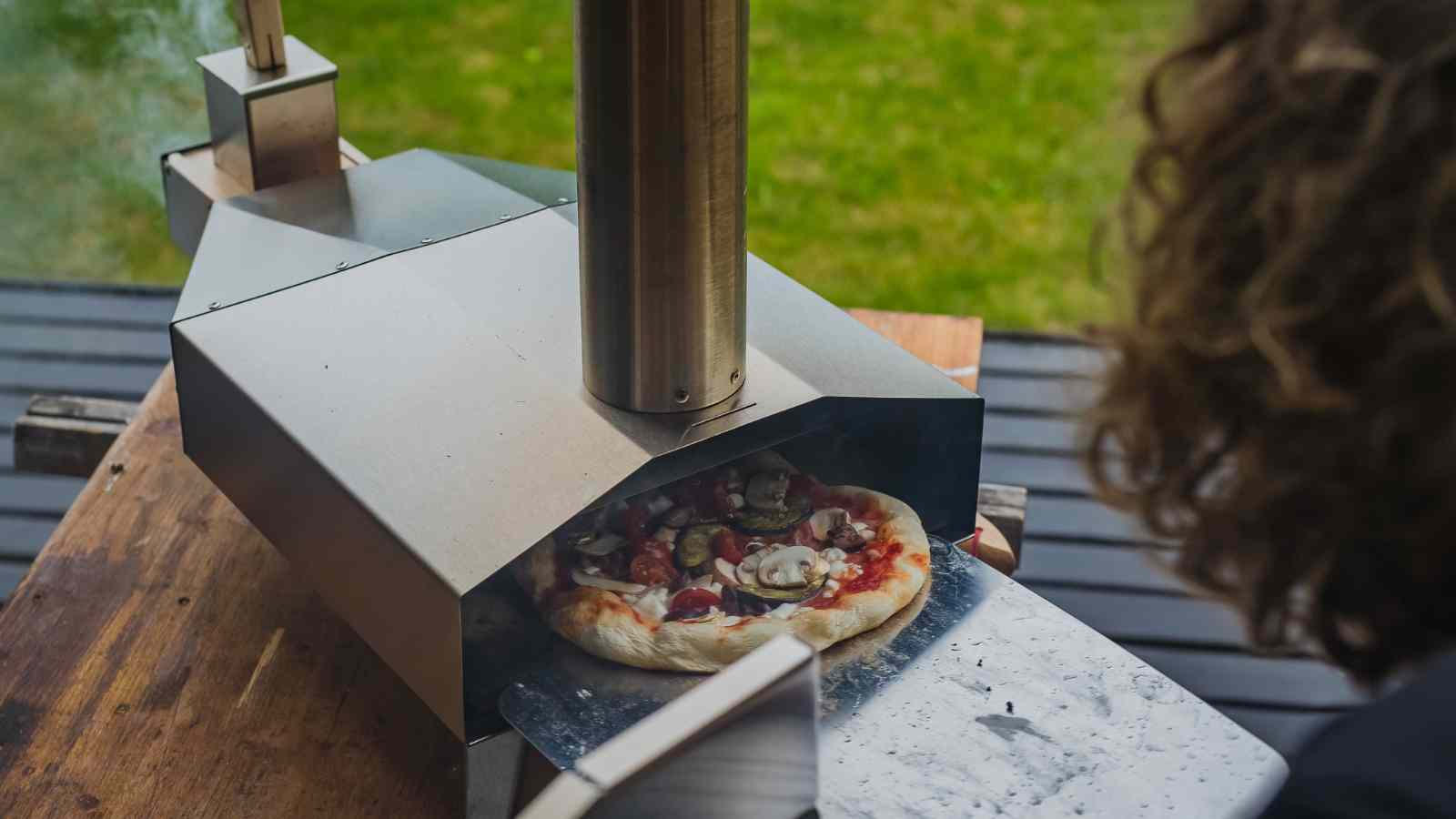 Outdoor pizza ovens have been gaining popularity over the past few years as more people embrace artisan-style cooking at home. These ovens provide a unique culinary experience, allowing you to create delicious, restaurant-quality pizzas with the perfect blend of crispy crust and melted toppings. By using an outdoor pizza oven, you can not only expand your cooking abilities but also make your backyard gatherings even more enjoyable.
Best Outdoor Pizza Oven: Top Picks for 2023
The Dirty Truth: 16 Items You Should Never Put in Your Dishwasher
The dishwasher is one of the most made-for-convenience items in our kitchen – so it's only natural that we put all kinds of dishes, utensils, and even pots and pans into them. But dishwashers are our shining knights in the grand quest for kitchen efficiency, but not all utensils are ready to be rescued by this metallic hero. Here's a can't-ignore list of 16 items that should never – yes, never – take a dip in your dishwasher.
The Dirty Truth: 16 Items You Should Never Put in Your Dishwasher
The Ultimate Relationship Test: What Happened When This Boyfriend Chose His Favorite TV Show Over a Date Night Routine?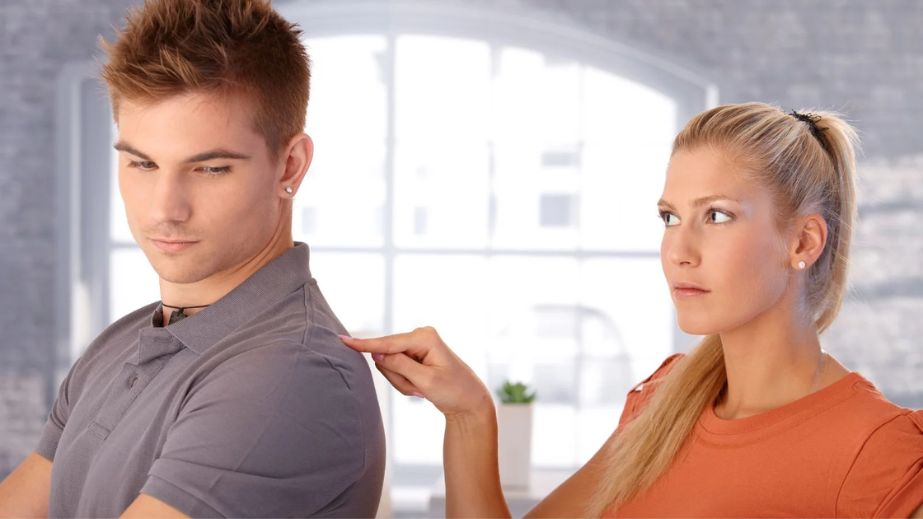 A 25-year-old man and his 24-year-old girlfriend have a customary weekly date night.
The Ultimate Relationship Test: What Happened When This Boyfriend Chose His Favorite TV Show Over a Date Night Routine?