Before you raise your pitchforks and torches, let's acknowledge the elephant in the room; this isn't a boomer-bashing party. Is it their relentless obsession with fax machines? Or perhaps their penchant for long-winded, in-person meetings?
Please grab a cup of Joe, sit back, and let's explore these 12 undeniable reasons why boomers might not be your ideal business partners. It's not personal; it's just business.
Boomers Are Frugal With Money
That's right, they pinch pennies so hard, Lincoln's nose gets a new wrinkle. They're the type to walk miles to save a few cents on gas or keep the office temperature at a cool 60 degrees to decrease utility costs.
Now, thriftiness is a virtue, but when investing in the business – be it innovative tech, new talent, or even a decent coffee machine – this excessive frugality can hinder growth and dampen morale.
They Aren't Exactly Known for Their Tech-Savviness
Boom, crash, oh no, that's just a Boomer trying to navigate the online world. Picture this, you're in a crucial Zoom meeting discussing business strategies, and your Boomer partner is still trying to figure out where the mute button is. It's not just a comedy sketch; it's a reality that can slow down progress, stifle innovation, and put businesses at a competitive disadvantage.
But hey, at least they've got that email thing down!
Poor Investment Choices
Yes, they might have grown up in the "good old times," when you could buy a house for the price of an avocado toast, but times have changed, folks. Just because they purchased 'Ye Olde Typewriter Company' stocks back in '72 doesn't mean they're Warren Buffet.
This resistance to diversifying and exploring modern investment avenues, such as cryptocurrency or renewable energy sectors, often results in missed opportunities and poor returns. It's like betting on a horse because it used to be a champion, despite now being long in the tooth and a tad slow off the mark.
Inflexibility on Work Schedules
While most millennials and Gen Z are adapting to flexible work hours or even a digital nomad lifestyle, boomers seem to be stuck in the past, clocking in and out at the same time every day.
This can restrict creativity, hinder productivity, and limit growth potential, particularly for businesses that operate across different time zones or work with clients who prefer to communicate outside traditional office hours. Plus, let's be honest, who doesn't love an impromptu midday run to the newest coffee shop?
If It Ain't Broken, Don't Fix It Mentality
This phrase might have worked wonders when dealing with a stubborn lawnmower or a leaky faucet back in the day, but when it comes to the constantly evolving business world? Not so much.
This mindset can stifle innovation and leave businesses languishing in the dusty archives of 'how things used to be.' So, while the Boomer's beloved rotary phone isn't exactly broken, sometimes it's simply time to upgrade to a smartphone.
Boomers Are Set In Their Ways
Their "We've always done it this way" mantra can be a serious hurdle in the corporate world, where adaptability and innovation are crucial to keeping up with the dizzying pace of change. Ever tried introducing a Boomer to a new tech tool? It's like trying to get a cat to enjoy a bath – possible, but you're in for a struggle.
Their tenacious grip on traditional methods can stifle growth and limit opportunities for business expansion. So, brace yourself for some good old-fashioned dismissive wave when you attempt to usher in fresh ideas or technologies.
Boast Poor Communication skills
Our Baby Boomer friends are used to the "command and control" style of leadership, where communication is more about giving orders than fostering dialogue. This vintage approach can make engaging in meaningful, collaborative discussions challenging.
And let's not forget about their notorious aversion to modern communication tools. They want the facts, Jack, and they want them fast. Oh, the number of times a Boomer has shrugged off a Slack message or an email thread only to call a face-to-face meeting!
Boomers Are Unaware of Global Trends
Boomers are known for their loyalty to tradition. While that can be good, it often translates into a significant lag in catching up with the latest trends in the fast-evolving business world. In a world where hashtags and viral TikTok dances often dictate the market's whims, this can be a serious handicap.
Their preference for reading the morning newspaper rather than scrolling through Twitter or LinkedIn could mean missing out on the next big thing in their industry.
Their "My Way or the Highway" Approach
Boomers! With their staunch individualism and 'lone ranger' tendencies, collaboration often seems more like a hostage negotiation than an open discussion.
They grew up in an era where the entrepreneurial spirit was synonymous with self-reliance, making it hard for them to grasp today's team-driven business landscape. While their rich experience can be a valuable asset, a refusal to collaborate can turn this treasure trove into an isolated island of knowledge.
Disconnect With Younger Customer Demographic
It's no secret that understanding your audience is an absolute must in the business world. The generational gap could mean boomers struggle to relate to and understand younger generations' complex and ever-changing consumer behaviors. This disconnect could potentially lead to marketing faux pas or product missteps, alienating your young audience faster than you can say, "OK Boomer."
Conformity Over Creative Divergence
Innovation and risk-taking? They'd sooner choose to wear neon pants to a black-tie event. Their preference for conformity over creative divergence can create a stifling environment – think 'Mad Men' without the martinis.
This isn't to say that a steady hand has no place in business. But, when the office starts to feel more like a time capsule than a hub of innovation, it's a tell-tale sign that your boomer partners might just be holding you back.
They are…Old
Well, Baby Boomers aren't exactly spring chickens anymore. They may have a wealth of experience and wisdom, but when it comes to sporting that youthful energy — the kind that has you excited about the latest tech trend or pulling an all-nighter to meet a project deadline — they often fall short. It's not their fault; it's just biology.
And let's be honest, midnight oil is better saved for those late-night ice cream runs, isn't it?
12 Reasons Why Boomers Should Not Be Trusted To Manage Our Economy Anymore
Are you tired of seeing Baby Boomers at the helm of our economy, seemingly steering us aimlessly into uncharted waters with old-fashioned maps? Well, you're not alone!
12 Reasons Why Boomers Should Not Be Trusted To Manage Our Economy Anymore
The Ultimate Guide to the Best Luggage Sets in 2023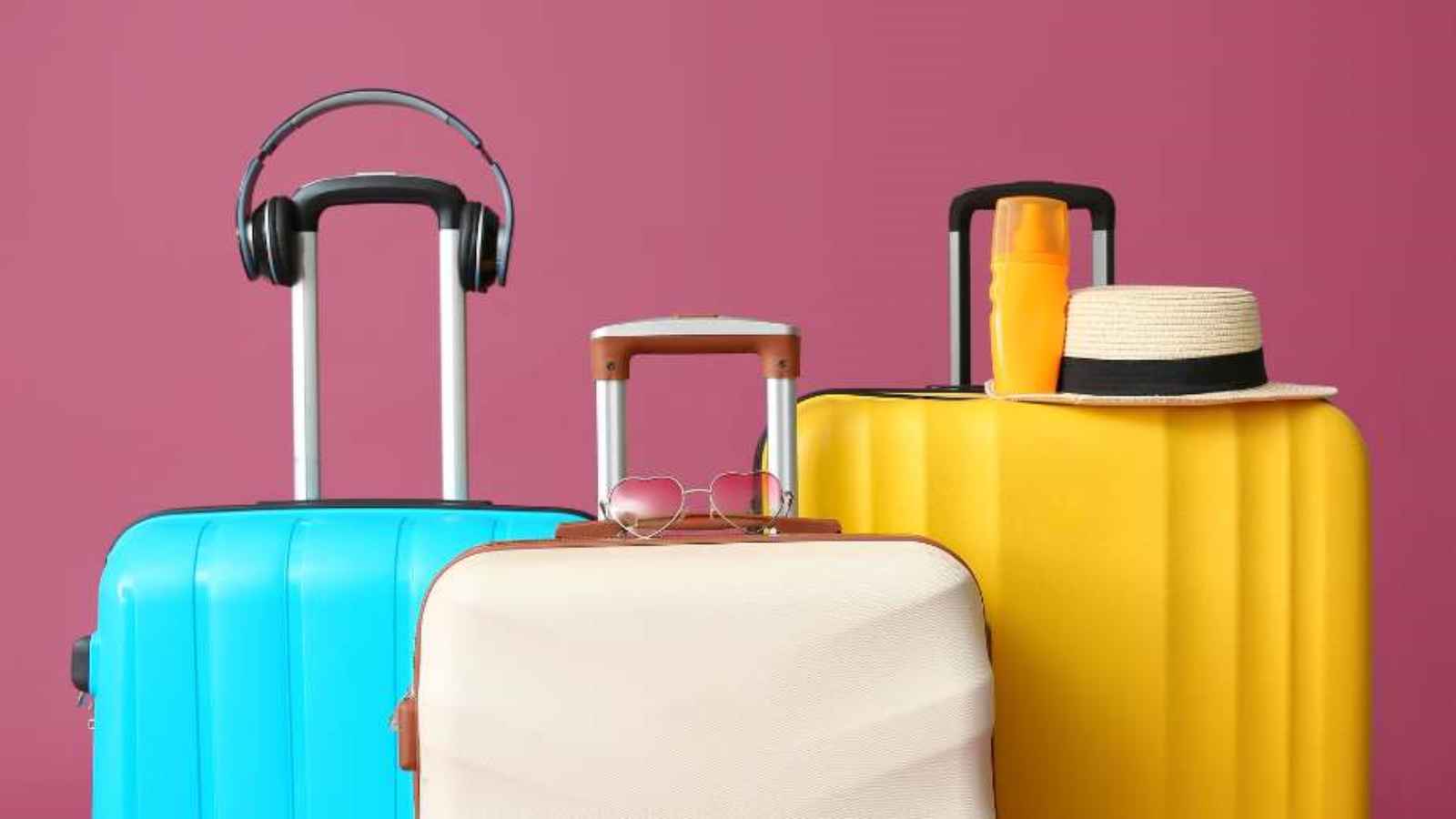 When it comes to choosing the best luggage set to buy, there are a lot of factors you need to consider. For example, what type of traveler are you? How often do you travel? What is your budget? Do you need a hardshell or softshell suitcase? These are just some of the questions you must ask yourself before purchasing the best luggage sets. In this ultimate guide, we will help make the process a little bit easier for you.
The Ultimate Guide to the Best Luggage Sets in 2023
My Boomer Dad Got Fired From His Workplace for Doing Nothing; Here's Why I Think He Deserved It and 10 Lessons for Baby Boomers & Millennials
Just the other day, my dear old dad – a card-carrying member of the baby boomer generation – got the boot from his job. If you asked him, he'd tell you he was let go for doing nothing wrong. But as much as I hate to say it, I think he sort of had it coming. Now, before you brand me the worst son in America, hear me out.
My Boomer Dad Got Fired From His Workplace for Doing Nothing; Here's Why I Think He Deserved It and 10 Lessons for Baby Boomers & Millennials
10 Stupid Actions of Baby Boomers That Have Made Life Pretty Difficult For Gen Zs and Younger Millennials
When it comes to generational dynamics, we can't ignore the dance between Baby Boomers and the "young guns" – Gen Z and the cool Millennials. Boomers may have set the stage with their trends and policies, but let's face it, not all of them groove with the younger crowd.
10 Stupid Actions of Baby Boomers That Have Made Life Pretty Difficult For Gen Zs and Younger Millennials
15 Things Only Boomers Will Remember About the Internet
As we journey through the ever-accelerating technological advancements, a particular generation has seen it all – the Baby Boomers. They witnessed the birth of the Internet and navigated its evolving landscape, from its nascent stages to the dynamic, world-connecting tool it has become today.