Are you looking to tap into your inner artist and bring your creativity to life? Then, a dedicated craft room is a perfect place to do just that! Whether you have a small nook or a spacious room to work with, there are plenty of ways to create a functional and inspiring space. From innovative storage solutions to eye-catching décor, these 15 tiny craft room ideas will help you unleash your inner artist and bring your projects to life. So, gather your supplies, roll up your sleeves, and get ready to be inspired!
Add a Pegboard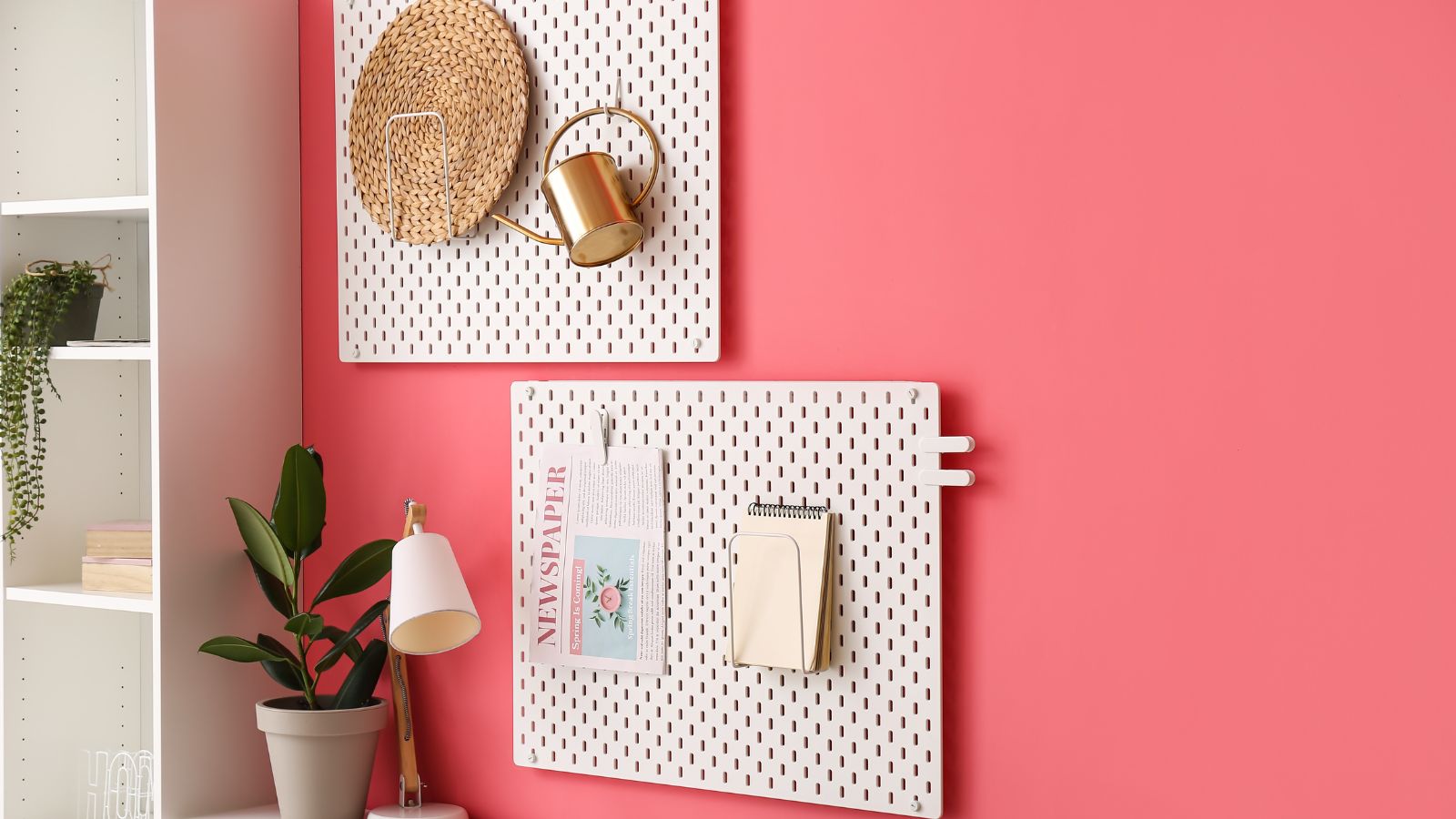 Maximize the storage and versatility of your craft room by hanging a pegboard on the wall. This simple yet innovative idea enables you to alter the appearance and arrangement of the wall without making any permanent modifications.
Mix Open and Closed Storage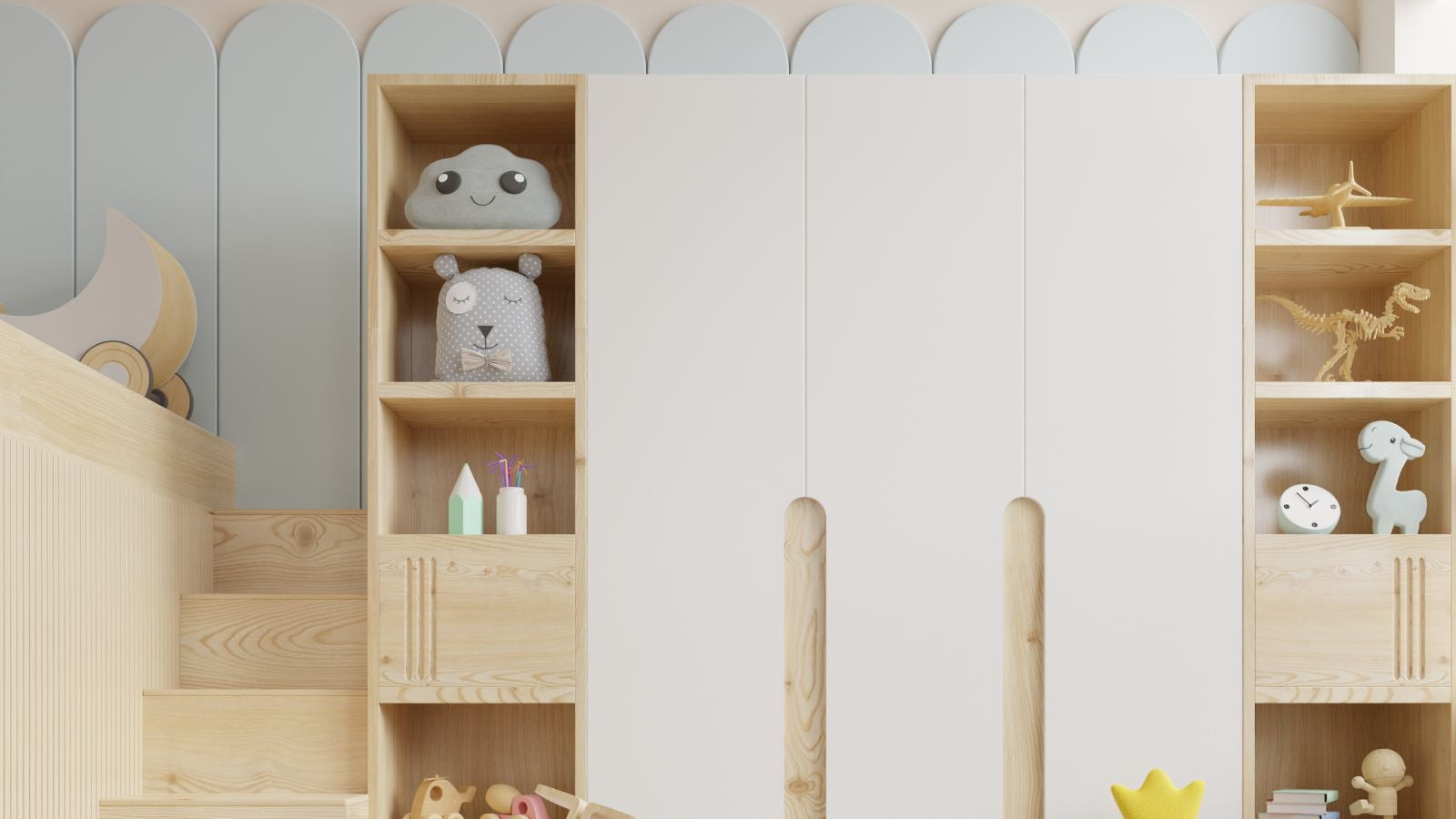 A combination of open and closed storage, such as pairing cabinets with floating shelves, adds visual interest, particularly in a compact space. In addition, this setup offers hidden storage for more extensive, less attractive items while providing a display area for your craft projects and easily accessible supplies.
Use a Pop of Color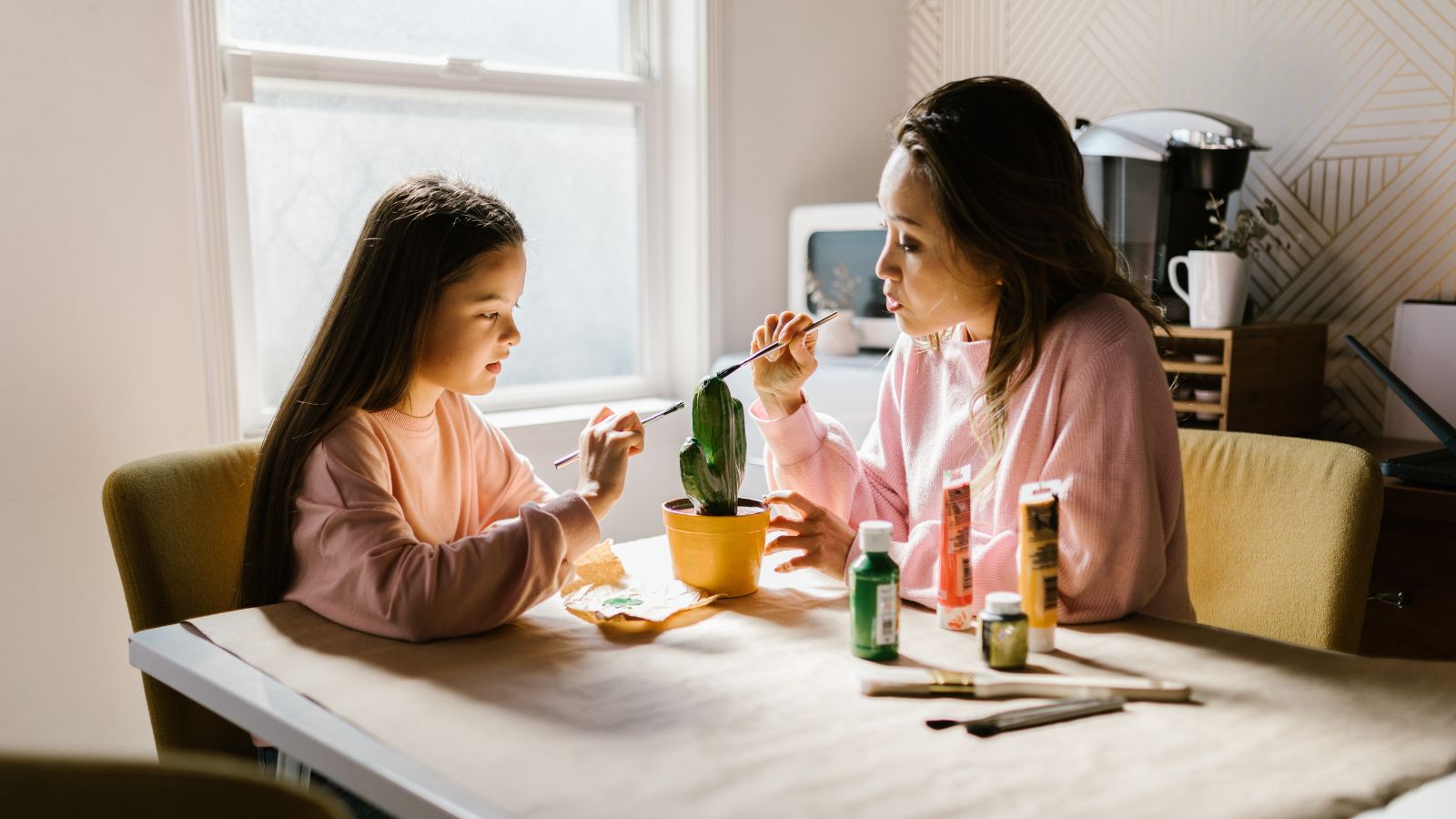 Enhance your imagination by incorporating a cheerful pop of color into the permanent fixtures of your craft room, such as bookcases and window seats. Being surrounded by hues and items that inspire you can be very powerful. A fresh coat of paint can be a fantastic foundation for creating an atmosphere that boosts your inspiration and helps you focus on your craft.
Showcase Arts and Crafts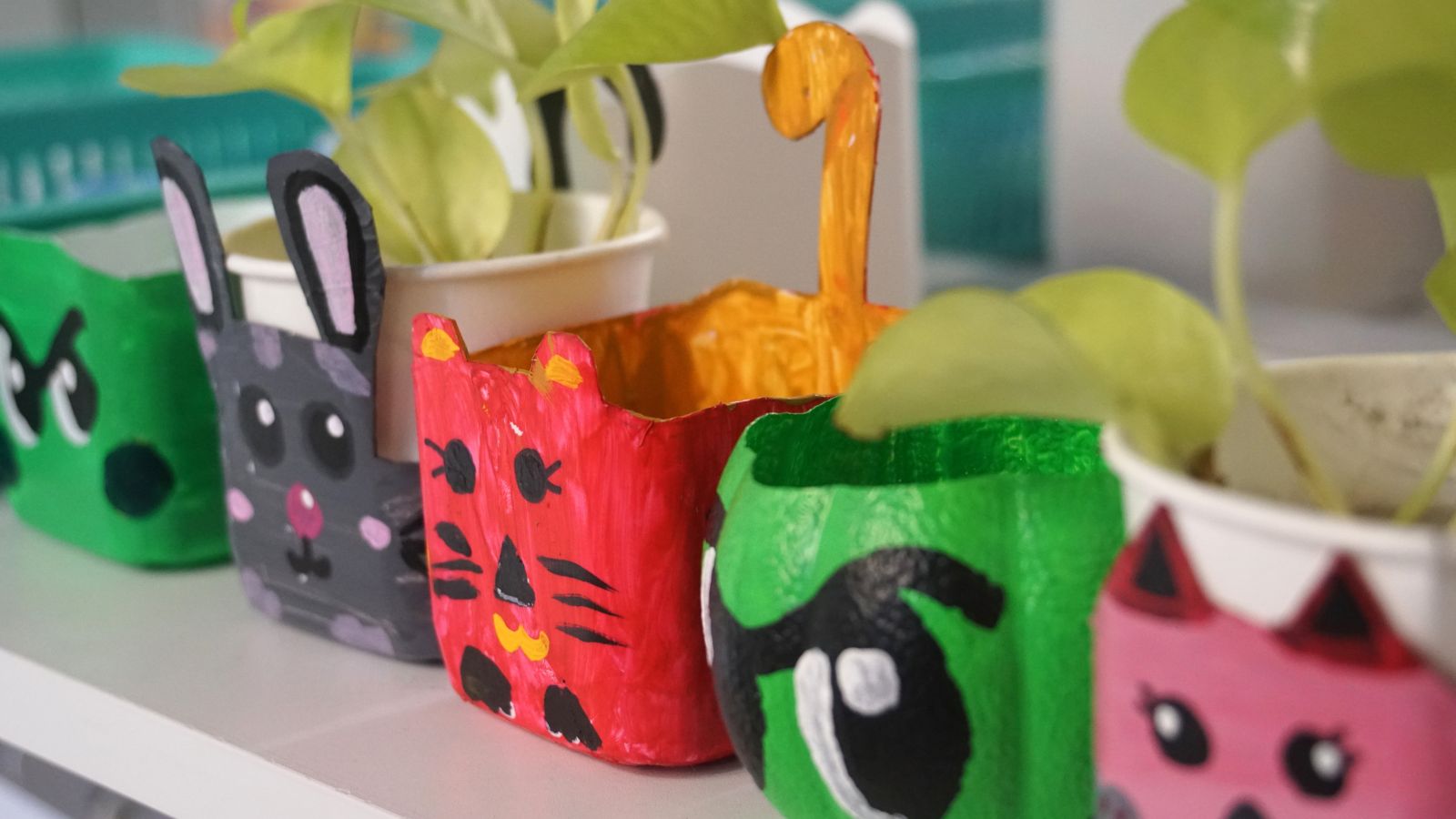 Transform your favorite crafting supplies into decorative items on open shelves. Mason jars, for instance, can be used not just for serving drinks or displaying fresh flowers but also for storing small crafting essentials like buttons, pencils, and ribbons. By doing this, you can put your supplies on full display while keeping them within reach.
Also Read: Upcycle Closet Clutter: How To Make Amazing Home Decor From Your Old Stuff
Work on the Seats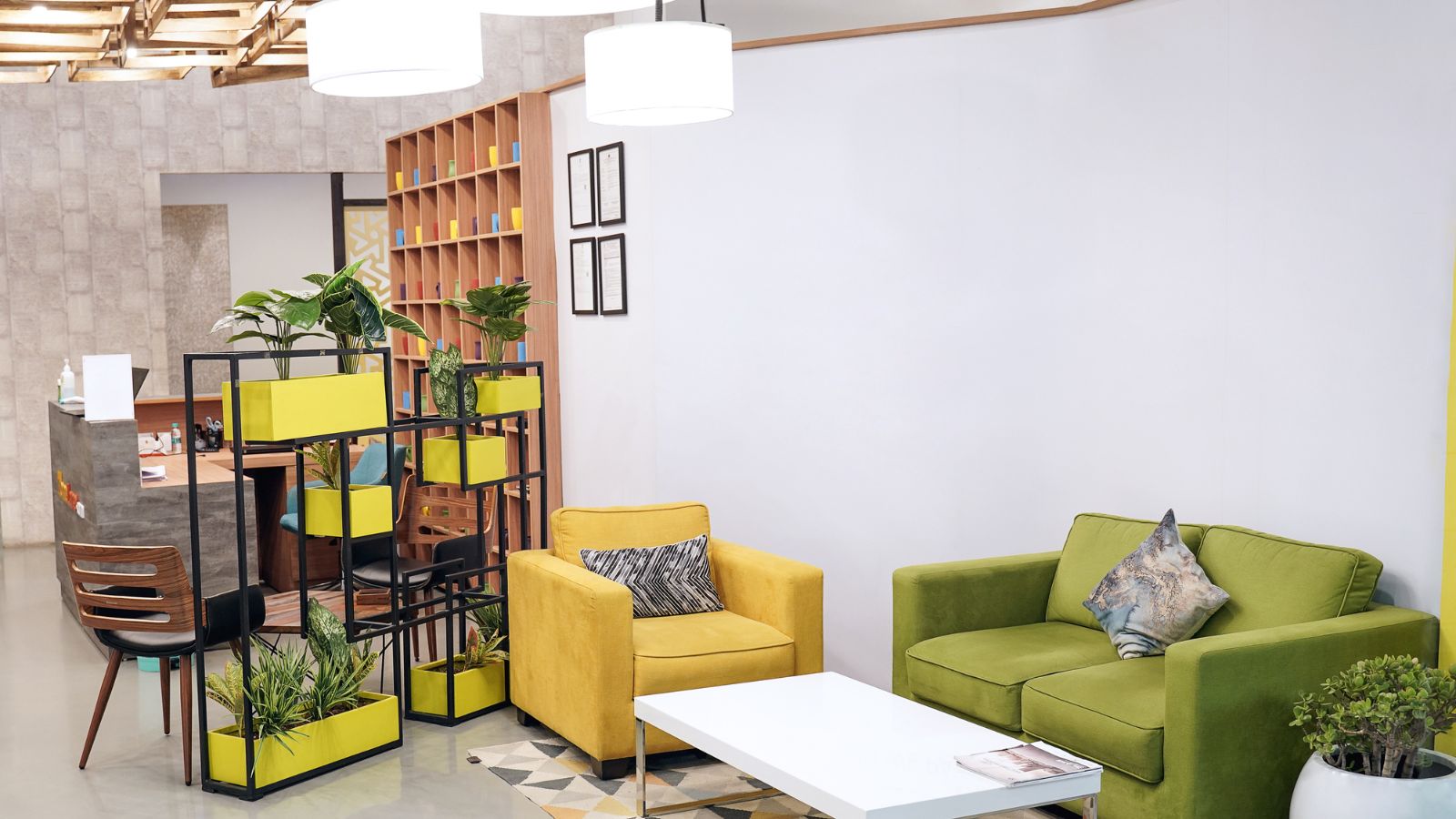 When you have the space, consider adding a comfortable seat or two to your craft room for planning or entertaining company moments. A unique chair like a hanging macrame seat or a vintage leather one can add style and comfort to your craft room. This will provide a cozy, relaxing spot and help you enjoy your creative endeavors even more.
Include Labels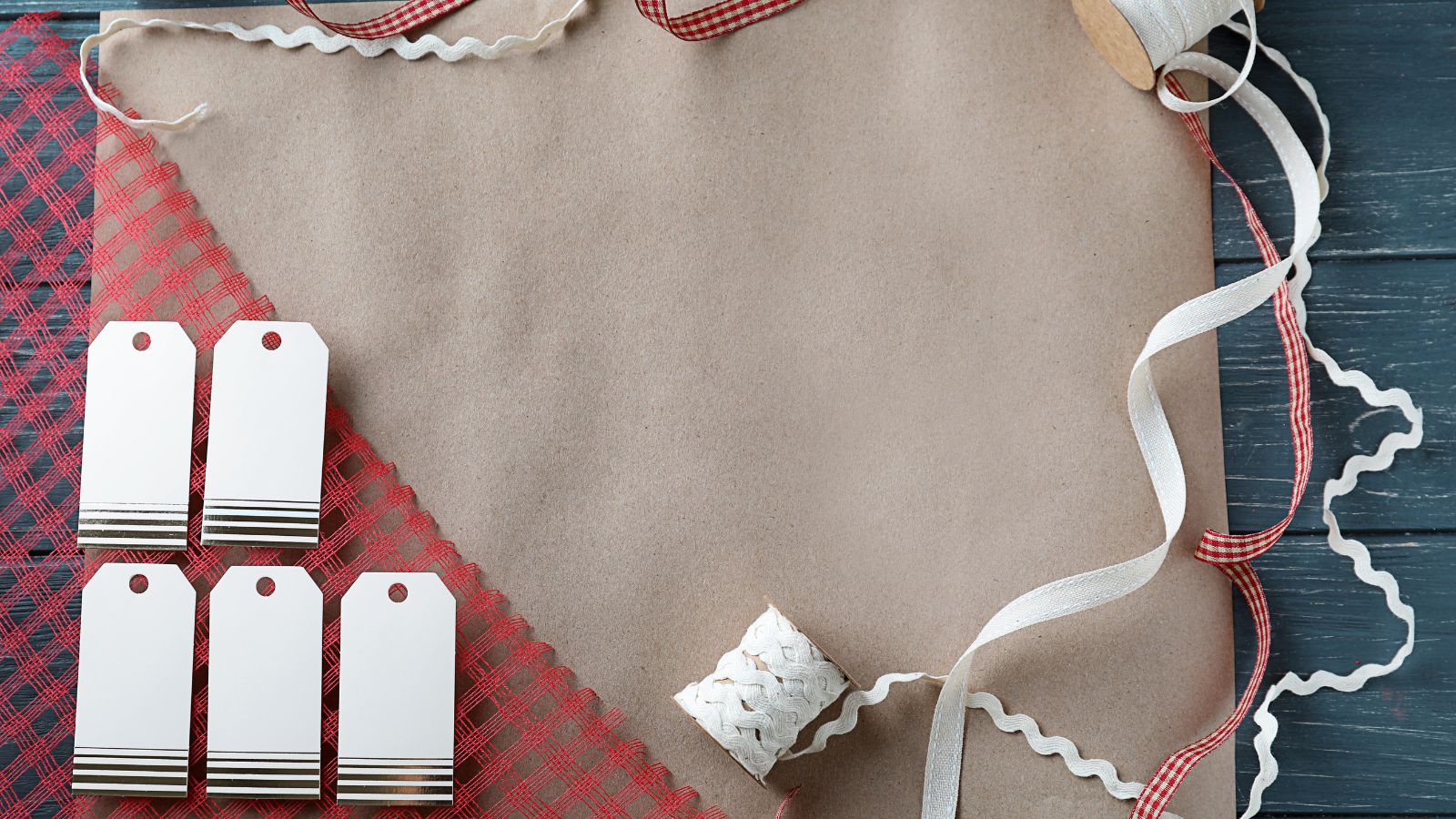 Labels serve a practical purpose by allowing you to locate items quickly and contribute to a tidy and uniform appearance. For a cohesive look, use labels that are either handwritten or printed in the same style for all your bins and baskets. This will help you stay organized and maintain a neat, polished craft room.
Work Out How to Incorporate Mirrors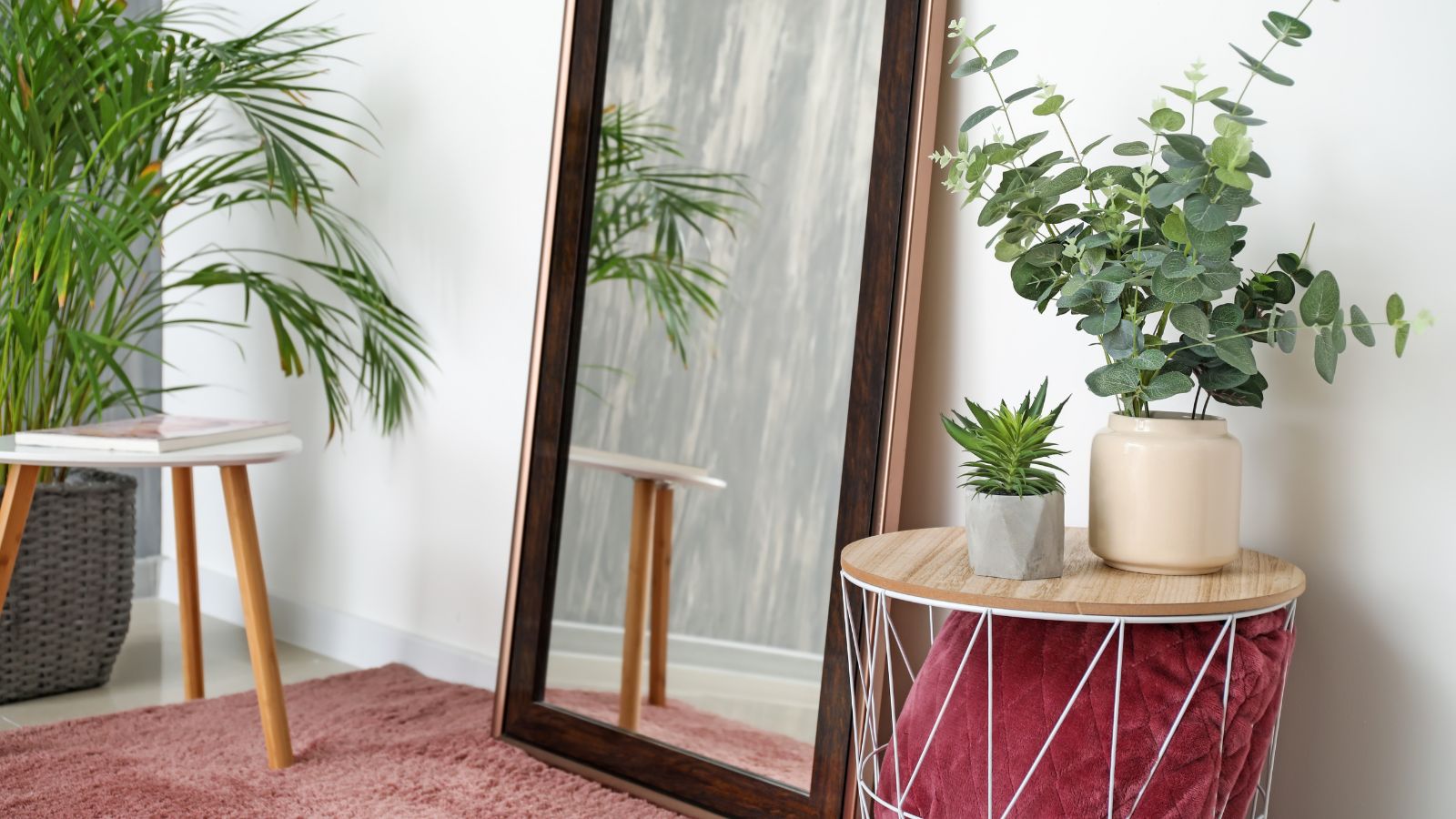 When working with limited space, hanging a mirror is a great way to reflect light and create the illusion of a larger room. Your craft room can benefit from this trick as well. To enhance the effect, hang the mirror across from your favorite decorative element in the room so that it is reflected in the glass. This will help brighten the space and create a visually appealing focal point.
Use Your Creativity in Storage Spaces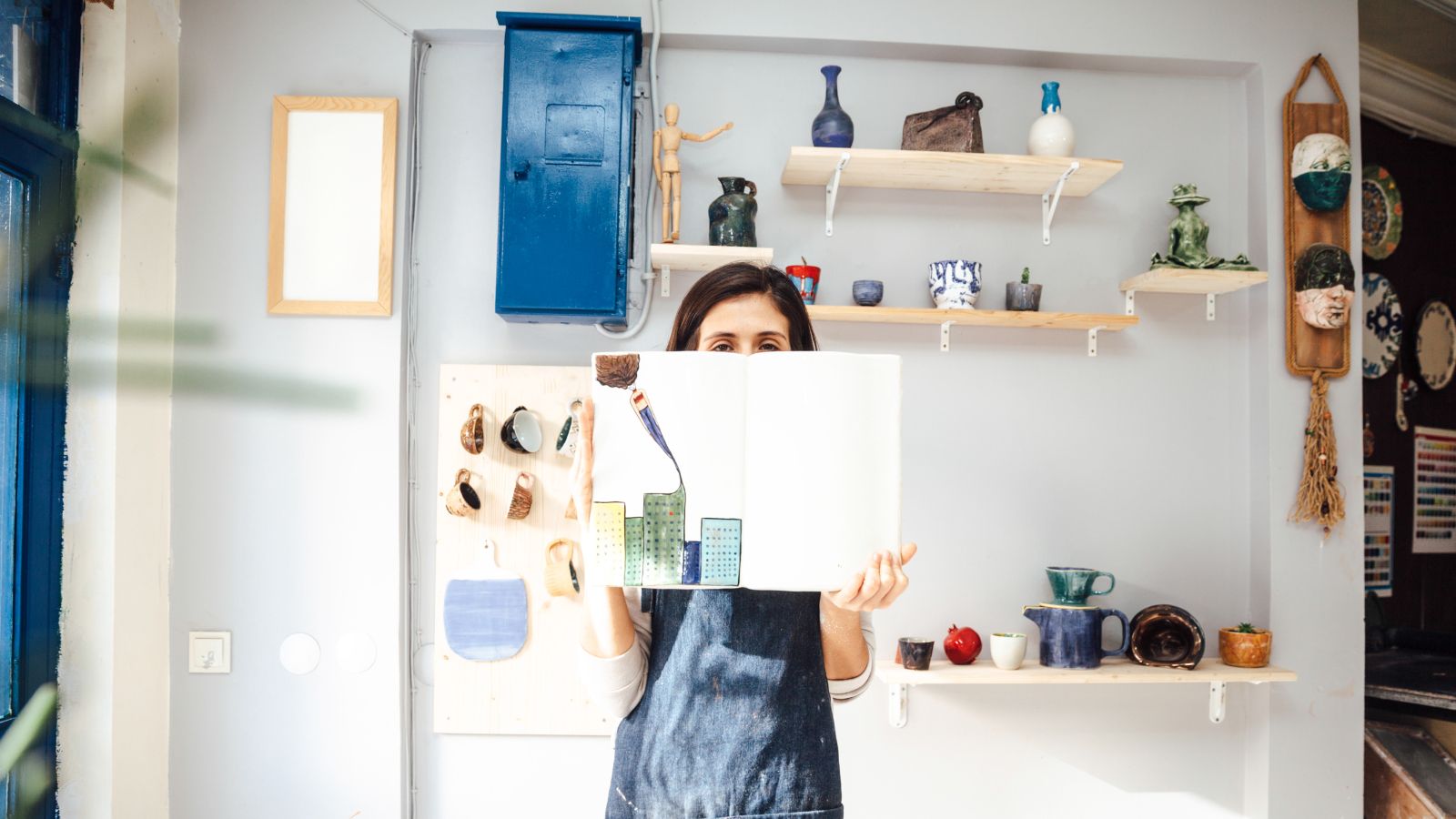 There's no better place to be imaginative with decor and storage than in your craft room. You don't have to limit yourself to conventional shelves to organize craft supplies. Instead, be creative and explore alternative options that suit your style and needs.
You Might Also Like: Mobile Home Remodel: Top Amazing Makeovers to Inspire You
Hang Inspirations on the Wall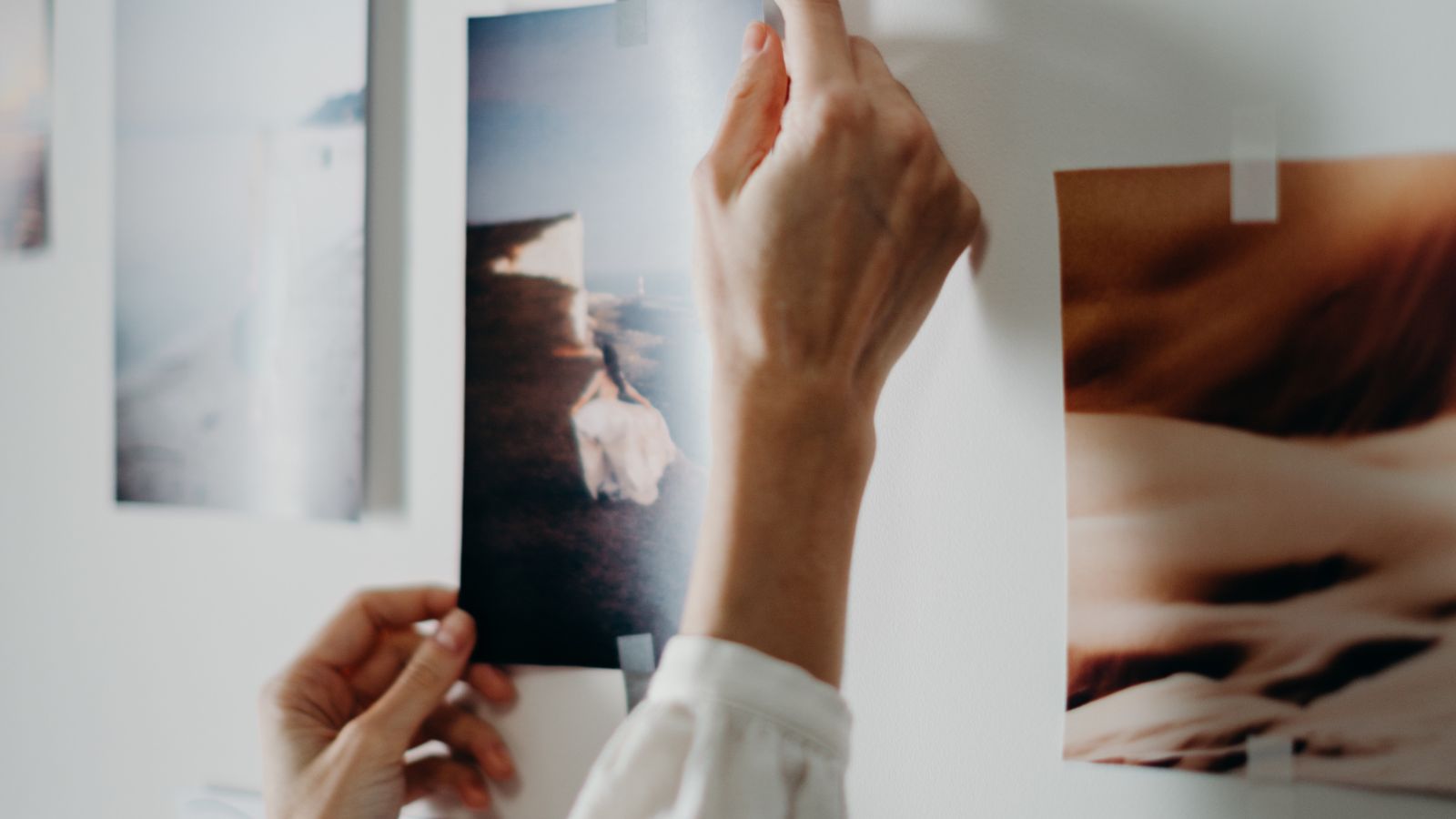 Build a motivating atmosphere by showcasing items that catch your eye, such as a fabric swatch, a wallpaper sample, or an old photograph. Then, display these items on the wall using methods like washi tape, a pegboard, a corkboard, or a fabric-covered inspiration board to highlight your favorite pieces. By doing this, you can create a unique and visually stimulating craft room that will inspire you every time you enter.
Have Uniformity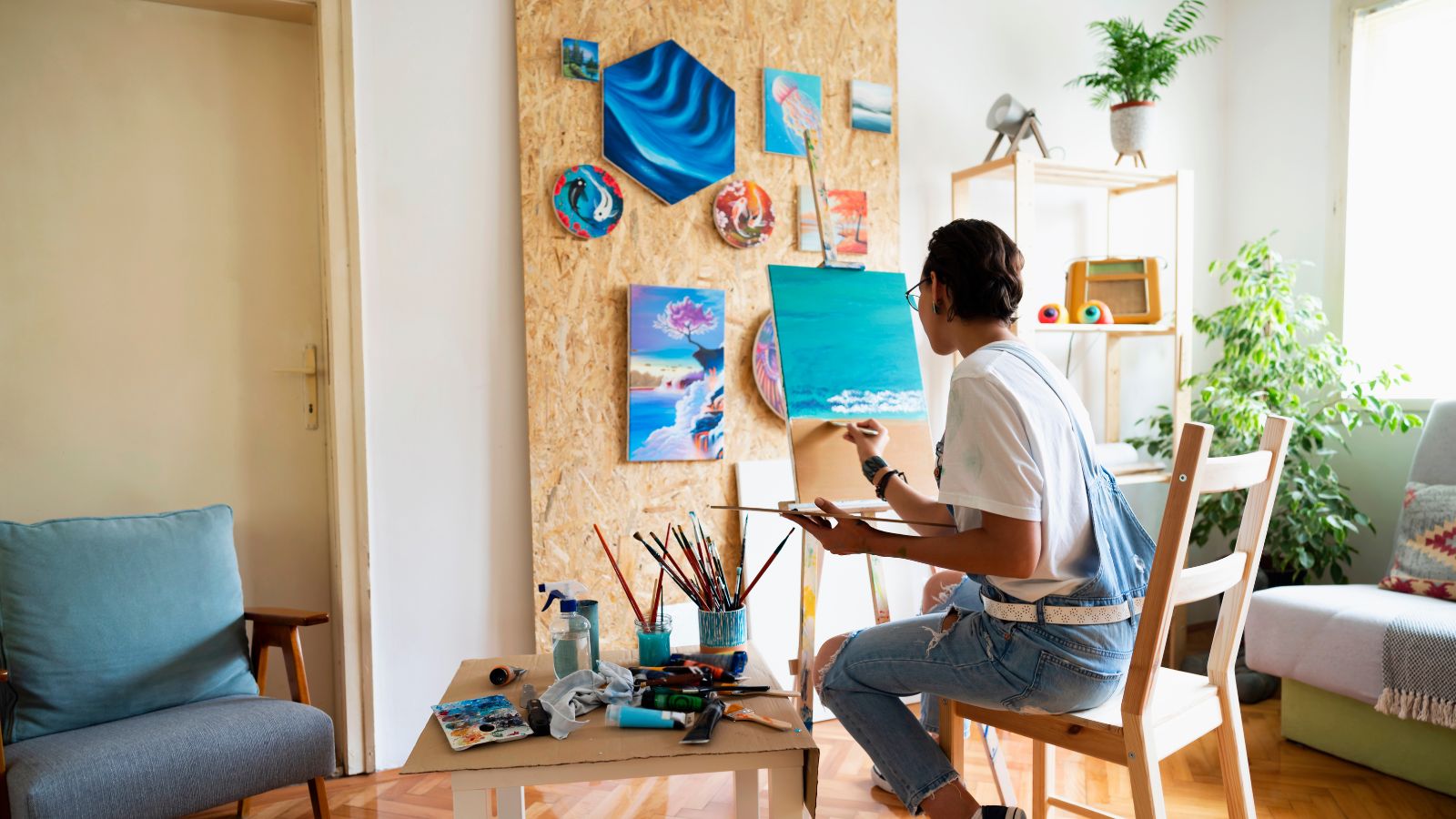 In limited spaces, having a cohesive look can make a significant impact. Uniformity generates a harmonious appearance, and if you have multiple pieces of furniture in your small craft room that don't match in color or style and the mix-and-match appearance isn't quite working, consider painting them all the same color to establish a common theme and create a consistent look. This can help the space feel more extensive and more organized.
Decorate the Ceilings and Walls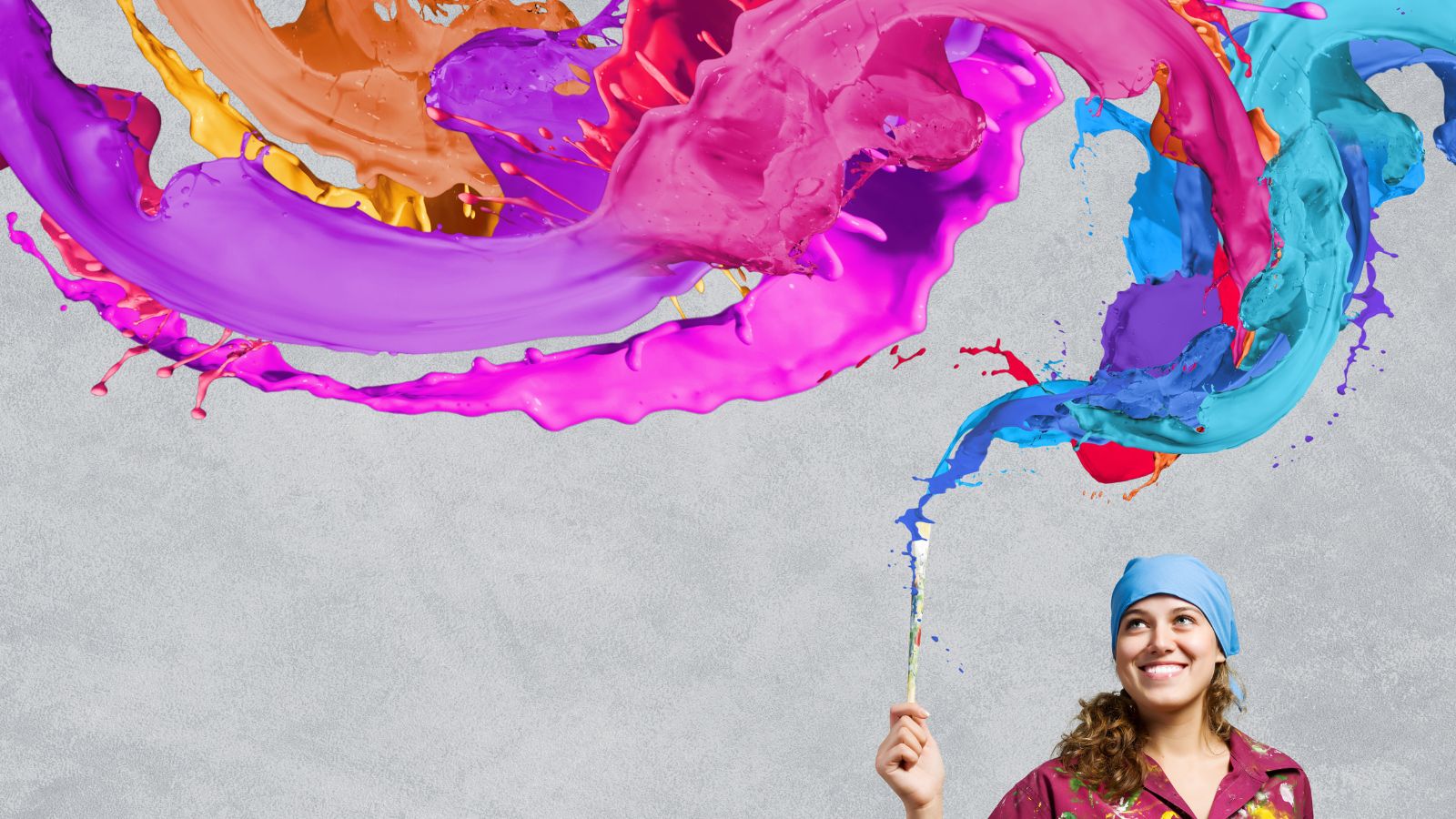 When designing your craft room, please don't neglect the walls and ceiling, as they form the foundation of the space and set the tone for the rest of the room. You can add bold, eye-catching pops of color, such as orange, blue, or yellow, to create a lively and cheerful atmosphere that inspires creativity. Or, opt for calming, neutral hues to create a peaceful environment where you can unwind. Consider using darker, moody tones for a more focused and reflective feel. Your choices for your walls and ceiling can significantly impact your craft room's ambiance and overall vibe.
Organize Drawers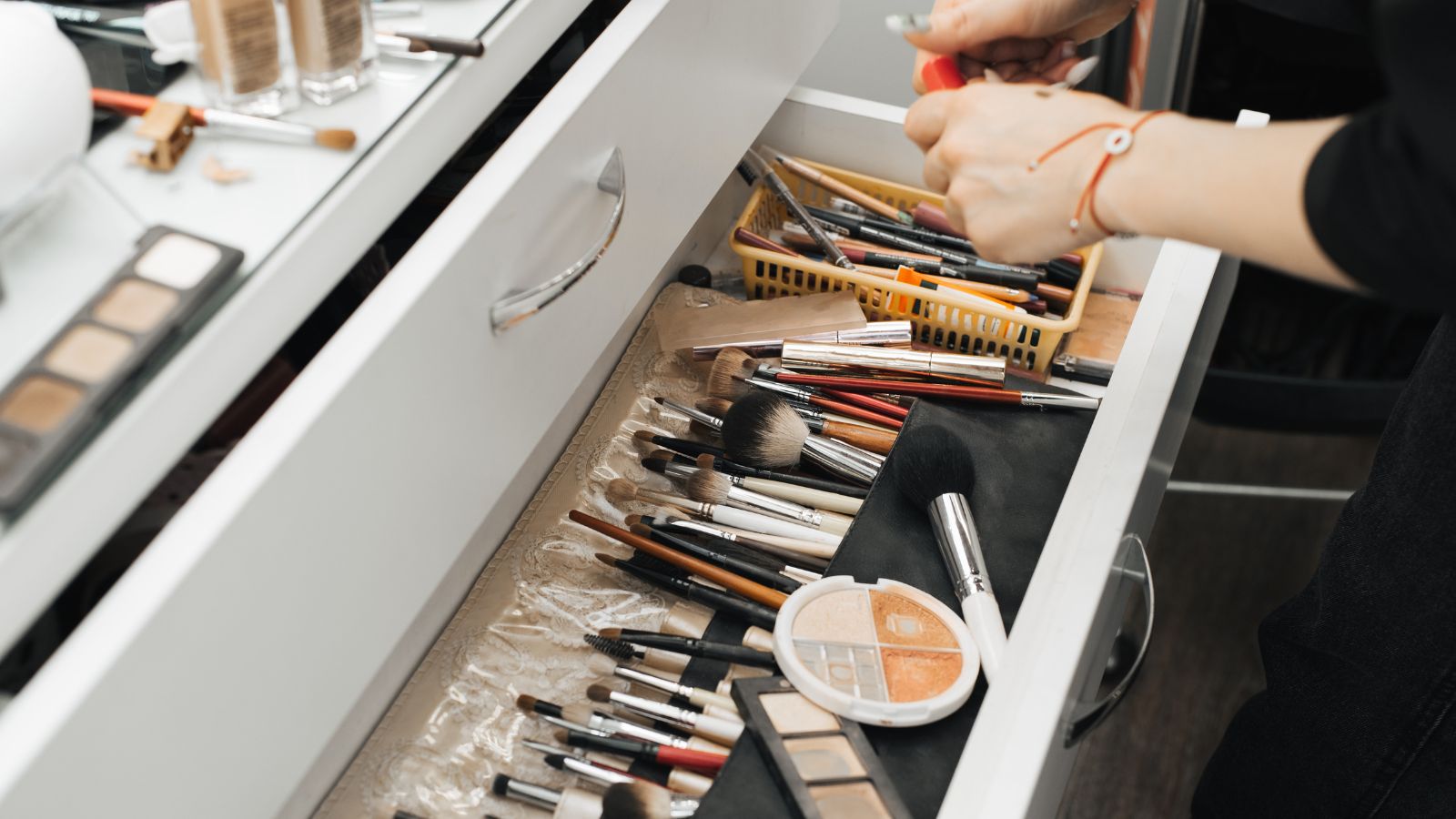 Maintaining a tidy and organized craft room is essential for creating a functional and inspiring space. Utilizing organizational tools such as drawer dividers and bins is a great way to keep things in order. Consider using clear containers explicitly designed to keep drawers neat so that every item has a specific place and similar items are grouped for easy access. This way, you'll always know where things are and when it's time to restock your supplies, freeing up space and making your craft room more efficient and enjoyable.
Recommended: 52 Creative and Simple Spring Cleaning Tips
Use Baskets to Add Texture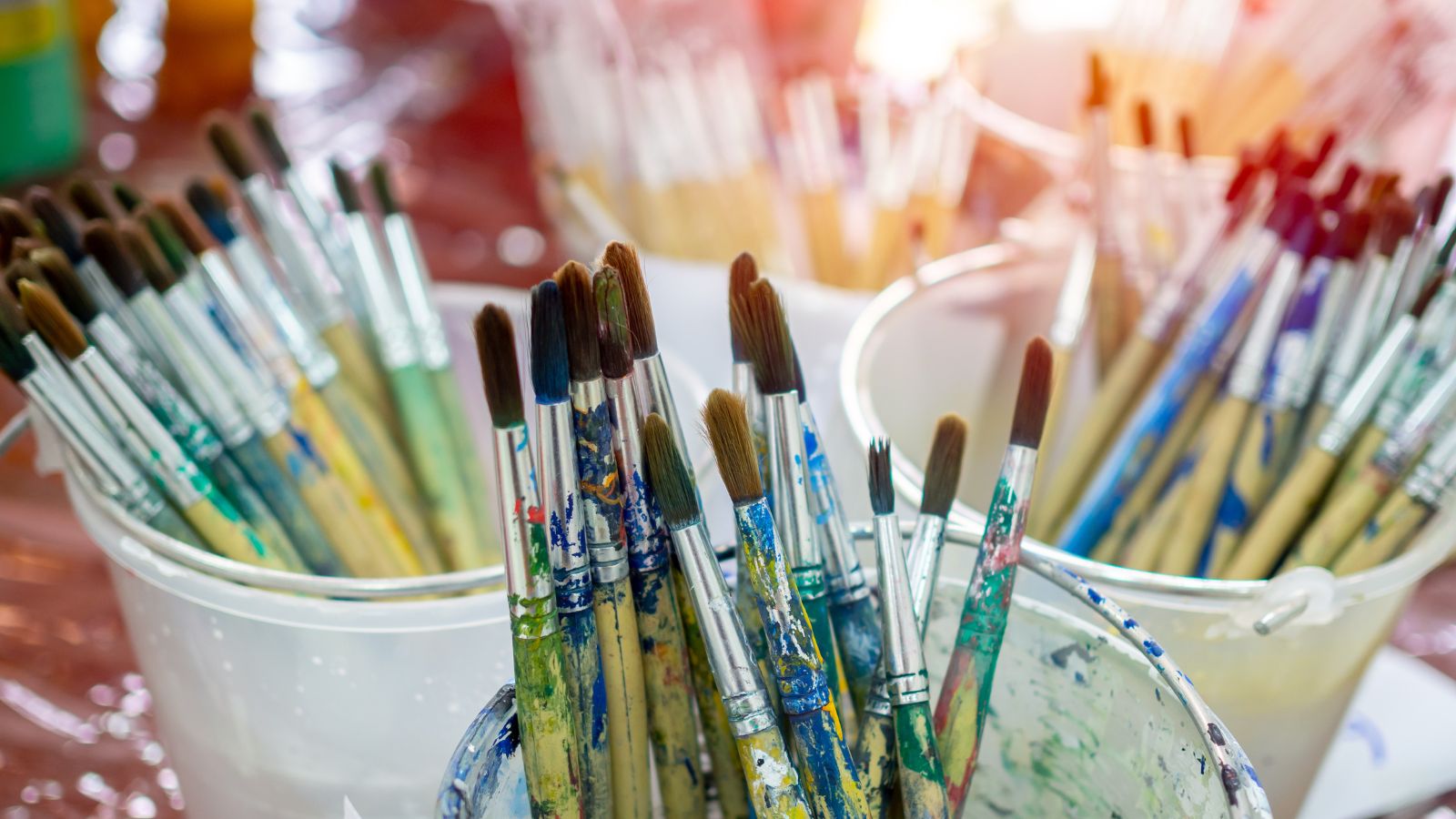 Baskets are a versatile and practical way to store various supplies in your craft or sewing room, such as yarn and fabric scraps. Not only are they functional, but they also add a touch of natural beauty to your shelves. You can create a visually appealing and organized space by combining different baskets, such as wire, jute, and woven cotton. These baskets offer a range of textures and add interest to your craft room, making it a more inspiring place to work.
Think Vertically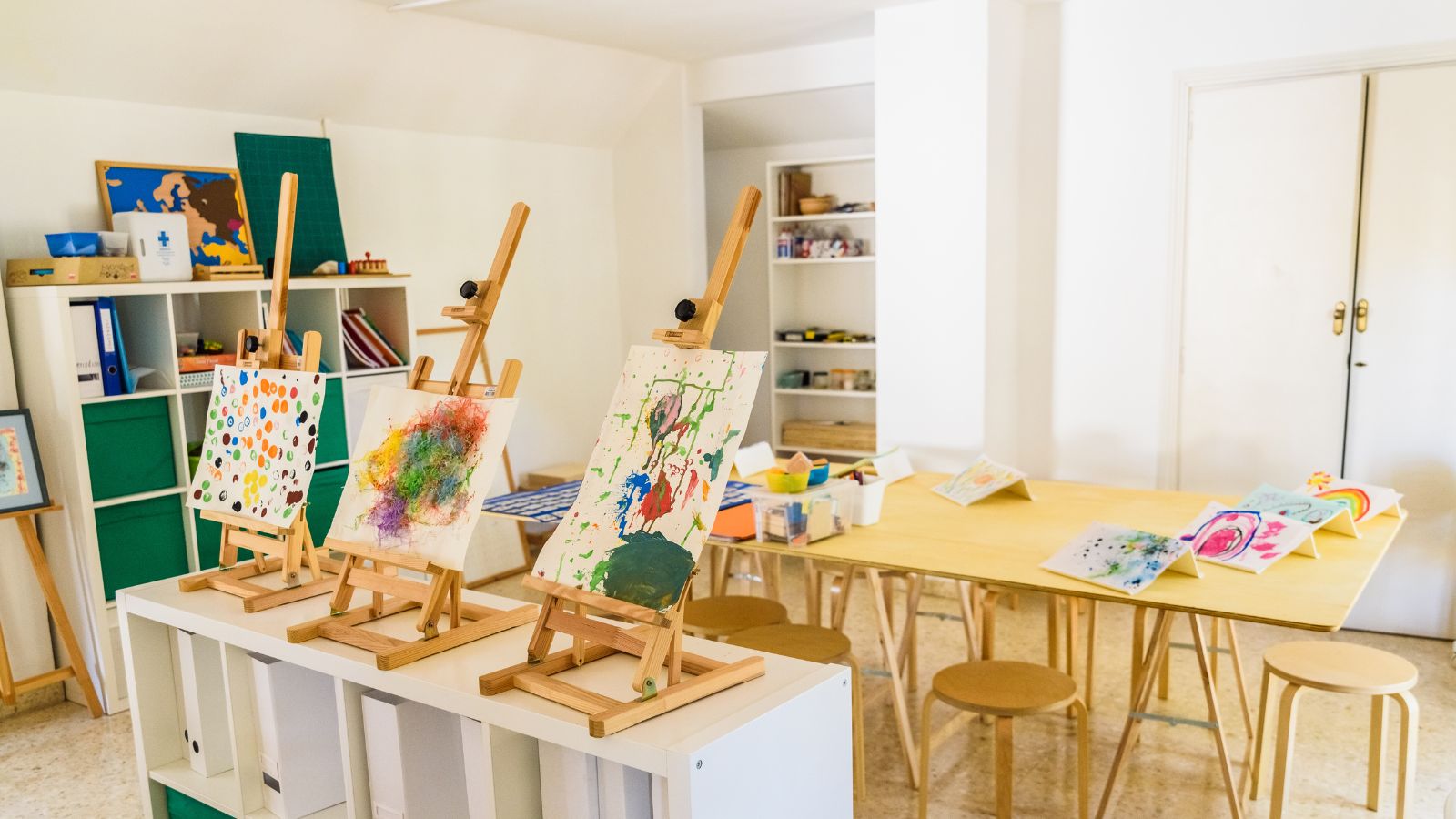 When working with limited space in your craft room, thinking creatively and utilizing vertical space is essential. There are various ways to use the space above your work surface, such as installing a closed cabinet, floating shelves, open storage caddies, or an inspiration board. By taking advantage of the vertical space in your room, you can maximize your storage and make the most of your limited square footage.
Must Read: Studio Apartment Living Ideas: A Comprehensive and Essential Guide
Bring the Outdoors Inside
Bring a touch of nature into your craft room by incorporating plants. Not only do they add a calming effect, but they can also help to bring the outdoors inside. Hang plants from the ceiling, place small pots on a shelf, or fill a corner with a tall floor plant to create an inspiring and relaxing environment.
How to Create a Capsule Wardrobe: Decluttering Your Closet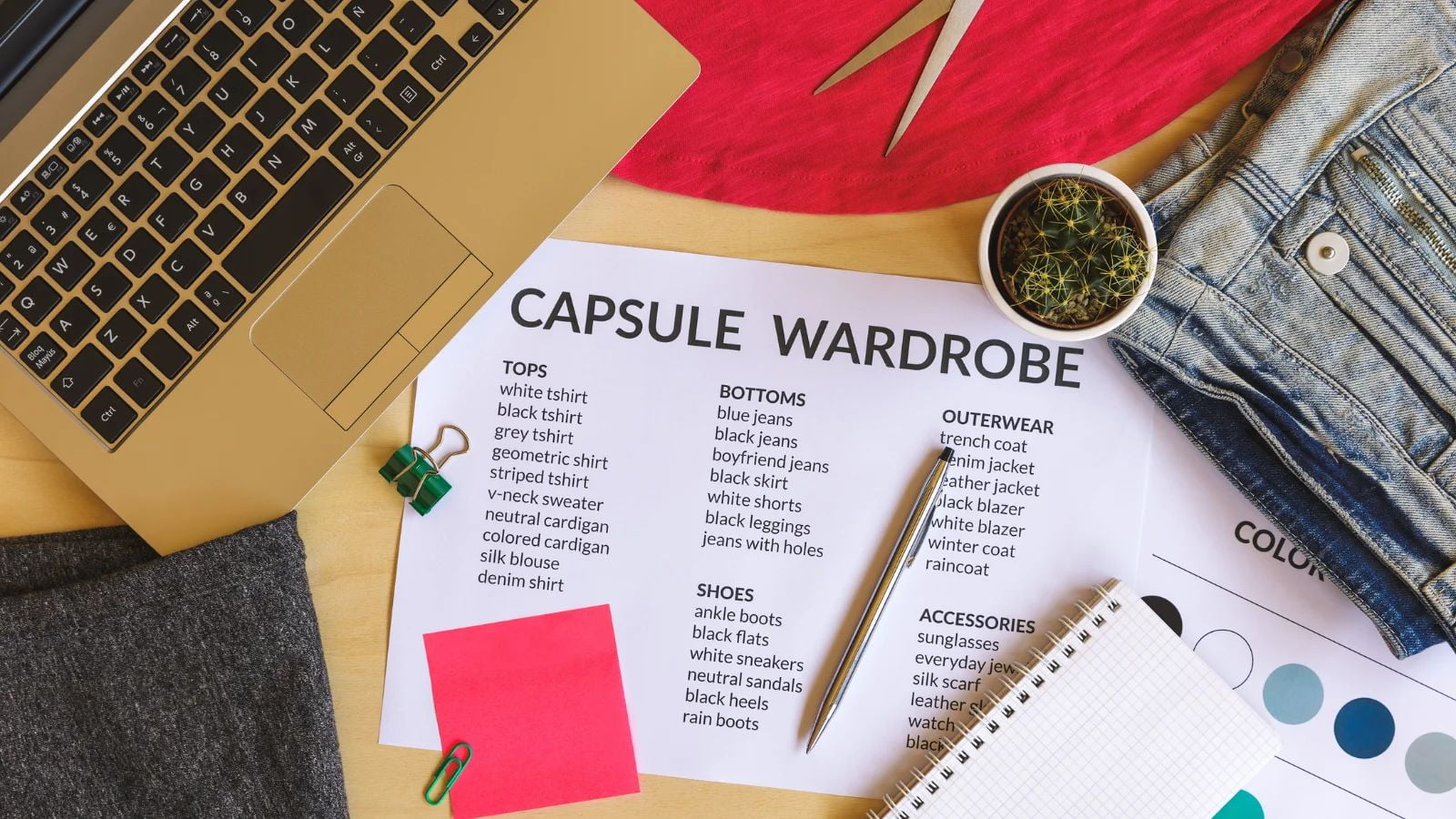 A capsule wardrobe is a concept that has gained popularity in recent years as it promotes a more minimalist and sustainable approach to fashion. The idea revolves around having a limited selection of interchangeable clothing pieces that complement each other, often consisting of pairs of shoes and classic and neutral-colored items that can be easily mixed and matched to create numerous outfits with a smaller selection of clothes. The benefits of adopting a capsule wardrobe are numerous. It not only simplifies the process of getting dressed each day but also encourages more mindful and eco-friendly shopping habits. By investing in quality, versatile pieces instead of constantly hunting for trendy, fast-fashion items, individuals can create an adaptable and stylish wardrobe that reduces unnecessary waste or clutter.
How to Create a Capsule Wardrobe: Decluttering Your Closet
Get Ready to Impress Your Neighbors with These 10 Jaw-Dropping Driveway Paving Ideas for the Ultimate Curb Appeal Makeover!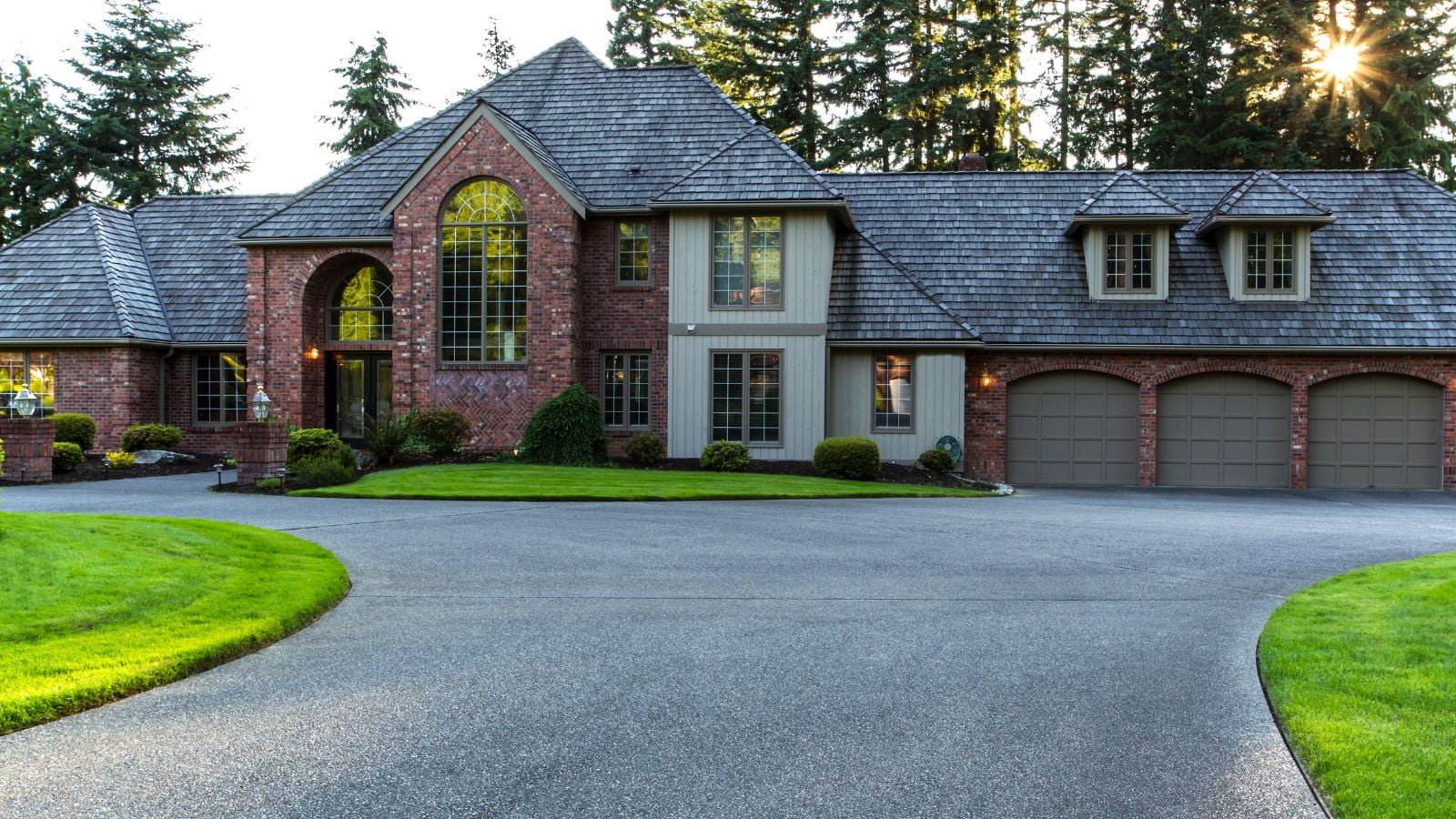 Are you looking to upgrade your driveway and give your home a bit of extra curb appeal? Look no further! Here are 10 jaw-dropping driveway paving ideas that will make your neighbors envious. From modern driveways with clean lines to classic cobblestone-style driveways with timeless charm, there's something here for everyone. With these incredible ideas, you can easily turn any ordinary driveway into an eye-catching work of art without breaking the bank. So what are you waiting for? Get ready to spruce up your home and impress everyone in the neighborhood with these amazing driveway paving ideas!
Get Ready to Impress Your Neighbors with These 10 Jaw-Dropping Driveway Paving Ideas for the Ultimate Curb Appeal Makeover!
5 Easy Kitchen Remodel Ideas on a Shoestring Budget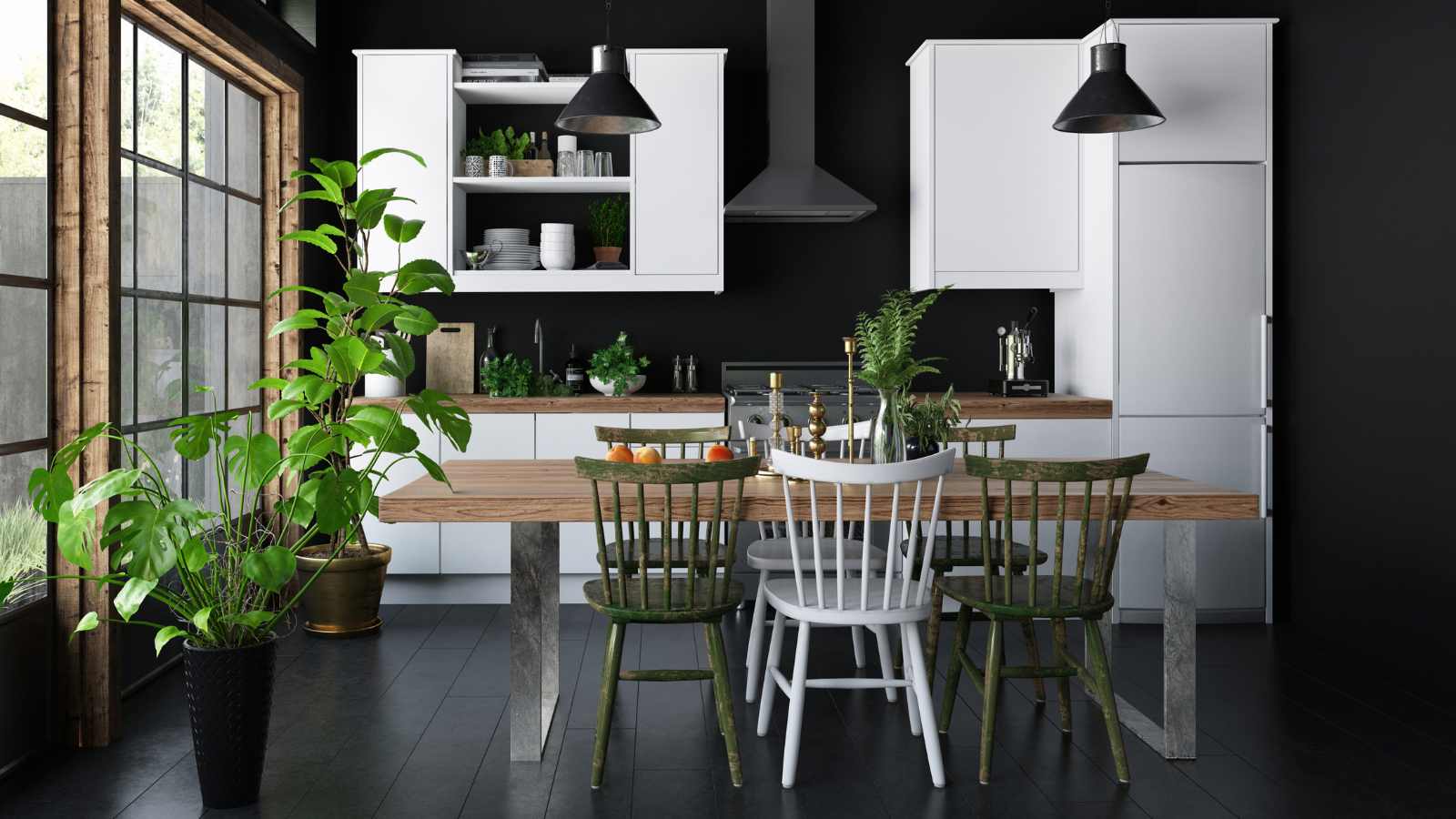 Everyone loves to have a lovely, functional kitchen but not necessarily the hefty price tag that often accompanies it. You don't need to go into debt, or break the bank, to make significant changes in this room of your home. Yes, you read that right! With just a bit of creativity and elbow grease (okay, maybe a tad more than "a bit"), transforming your kitchen into one that stands out for all the right reasons is achievable – even on a shoestring budget.
5 Easy Kitchen Remodel Ideas on a Shoestring Budget
Transform Your Boring Bathroom into a Luxurious Oasis with These 5 Must-Have Upgrades!
Bathroom renovations are becoming increasingly popular as people want to create a spa-like atmosphere in their homes. After a long day, there's nothing like unwinding in a beautifully designed bathroom. The countertops, sink, and flooring is often the focal points in a bathroom remodel. Still, the shower area is also becoming an area of interest, as it provides a large surface for showcasing features such as tiles, fixtures, and other accents. A luxurious shower experience is a must-have for many homeowners, so here are five must-consider features for your next bathroom remodel.
Transform Your Boring Bathroom into a Luxurious Oasis with These 5 Must-Have Upgrades!
5 Easy Ways to Make Your Home More Sustainable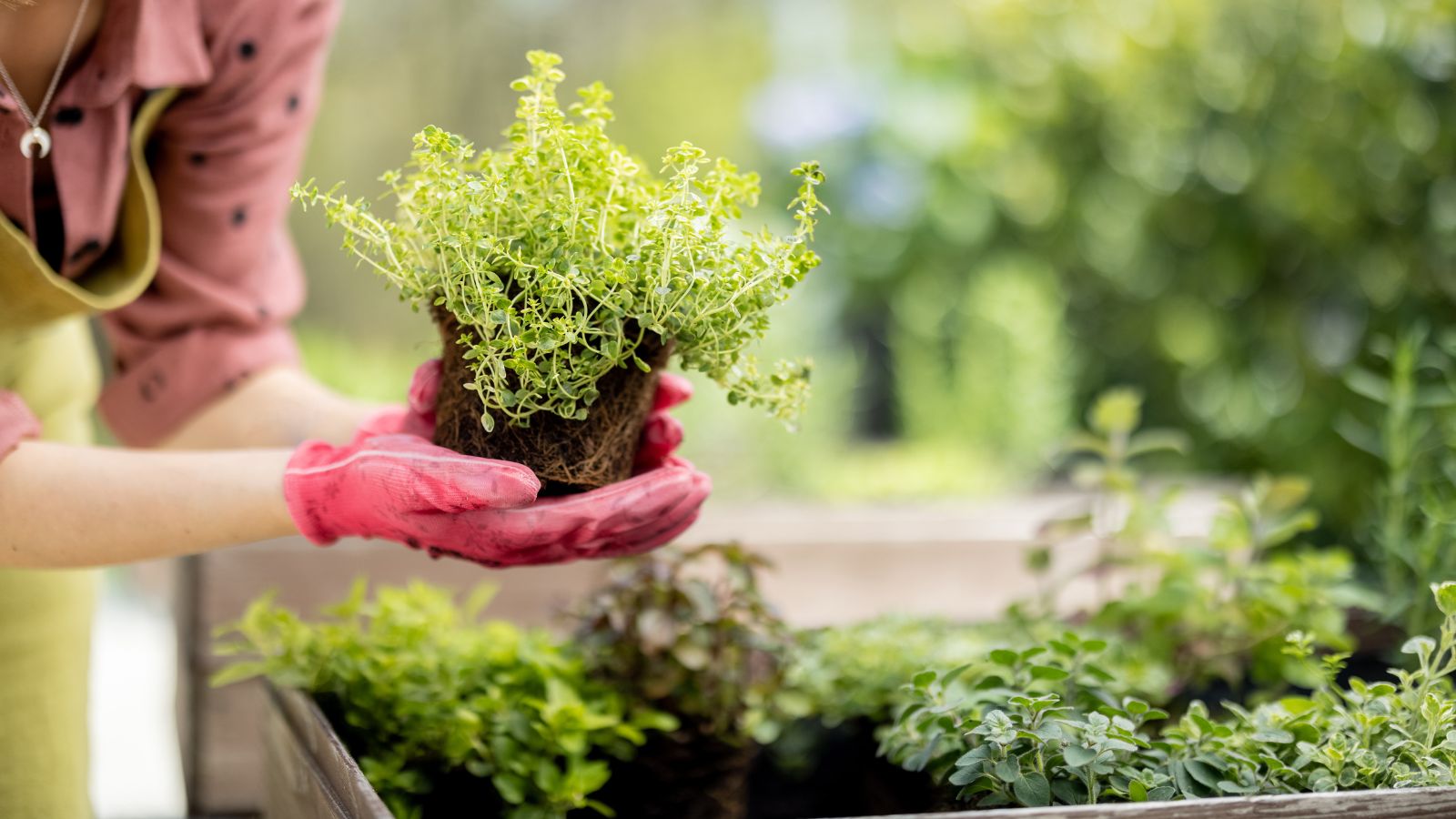 Since 1970, when the National Environmental Policy Act became law, the U.S. federal government has been required to consider the impact of its actions on the environment. With the enactment of this policy, a commitment was made to sustainability. Change starts at home; and as the reality of climate change and its causes comes into focus, many people are making strides to affect change by adopting greener habits in their daily lives. To that end, The Rounds researched simple ways to make your home—and household habits—more sustainable.