Welcome, fellow DIY'ers! Ever feel like life is more complicated than it needs to be? Like you're swimming upstream while everyone else is floating casually downstream? Well, my friends, it's time to turn the tide. We're about to embark on a journey through 25 creative and practical DIY projects that promise to sprinkle a dash of simplicity into your life. So, grab your glue guns and power drills—it's time to conquer life, one DIY project at a time!
Create an Herb Garden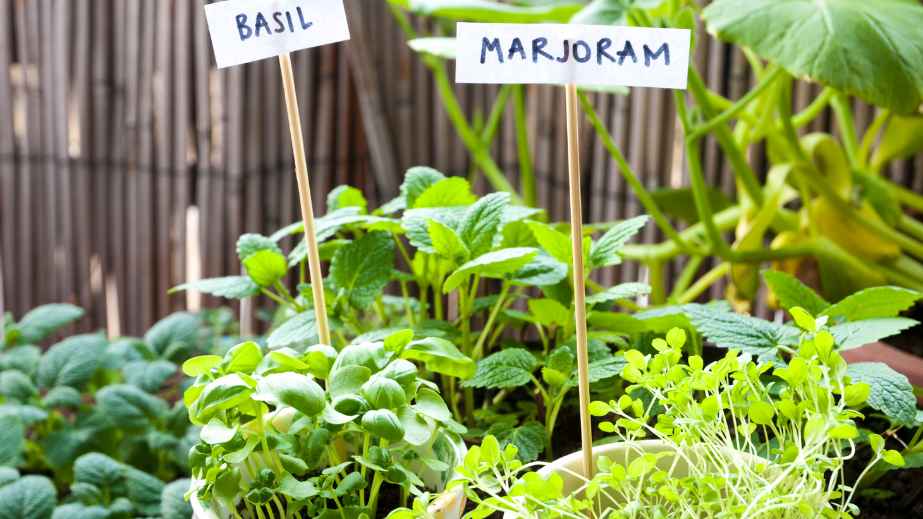 Fresh herbs are expensive to buy, and who wants to settle for dried spices when you can have a new flavor right out your kitchen window? Easily create an herb garden with a few simple steps: find a sunny spot in the yard, fill your planter with potting soil, add your favorite herbs, and voilà!
Create a Rustic Succulent Planter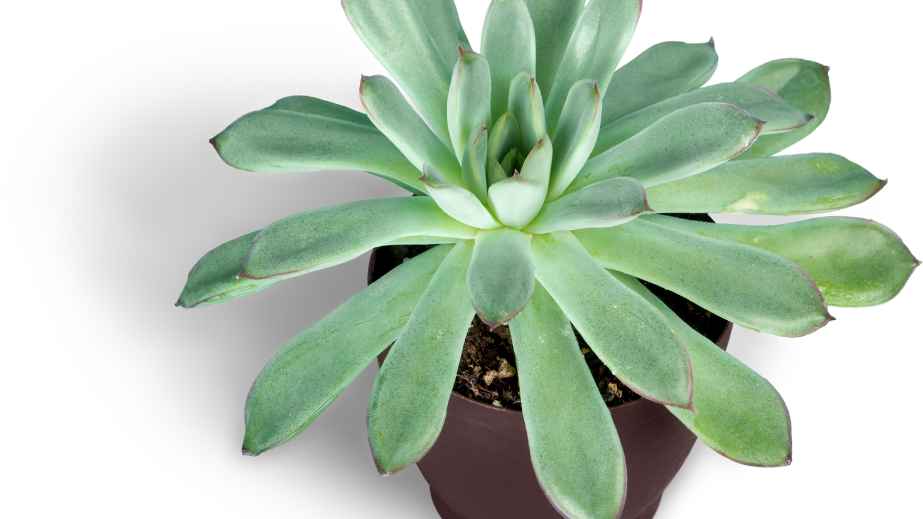 It's time to bring the outdoors in with this beautiful, low-maintenance succulent planter! All you need is an upcycled wooden box, some potting soil, and your favorite succulents—and you've got yourself a stylish centerpiece for any room.
Make a Hidden Storage Ottoman
Whether you're short on space or want to keep your living area looking neat and tidy, this DIY hack is for you. Just grab an old footstool and some fabric, then use the power of foam to transform it into a secret storage spot!
Build Custom Shelves
Who says shelving has to be boring? With a few simple supplies, you can build custom floating shelves in almost any shape and size to add personality to your wall.
Build a Shoe Organizer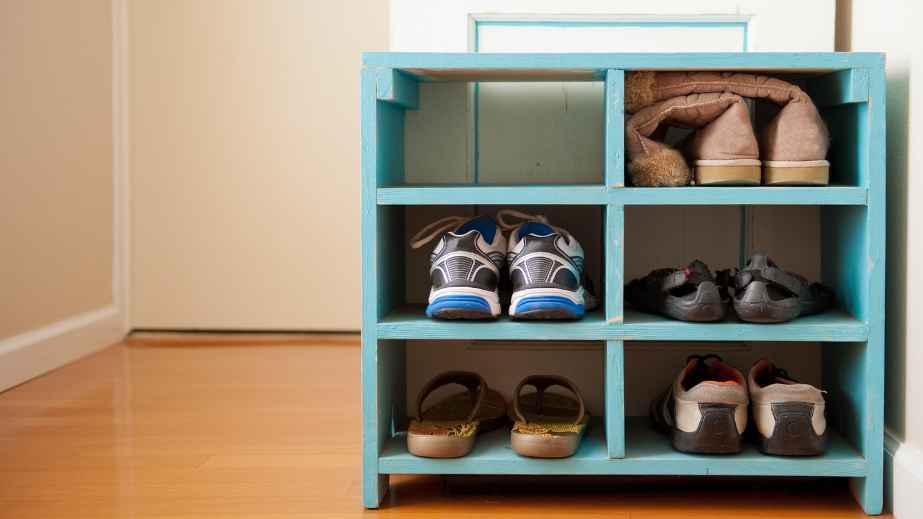 If you're constantly tripping over piles of shoes in the hallway, it's time to build a shoe organizer! All you need is some wood and hinges, then use a drill to attach the pieces, and you have a handy storage solution.
Create a Magnetic Spice Rack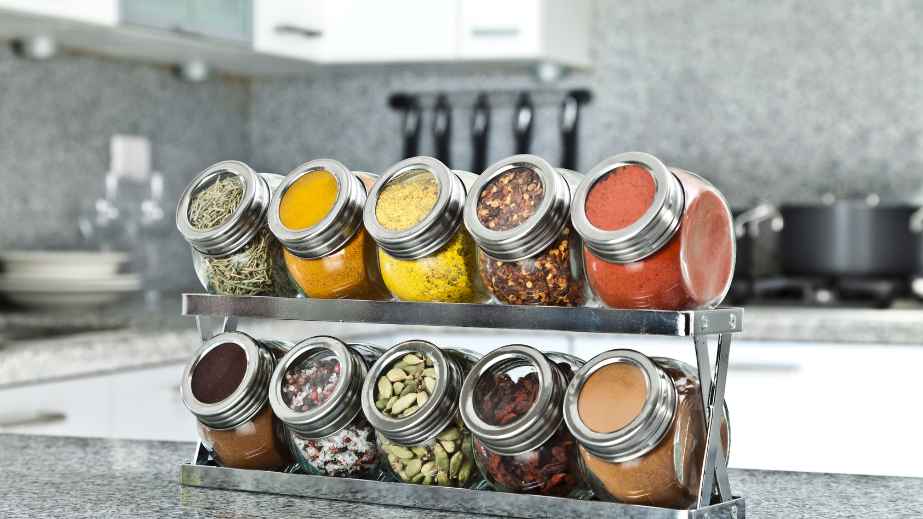 This space-saving hack will make cooking much more effortless! Just attach some magnets to the back of your spices and stick them to a magnet board—no more rummaging through cabinets for the perfect seasoning.
Reupholster Furniture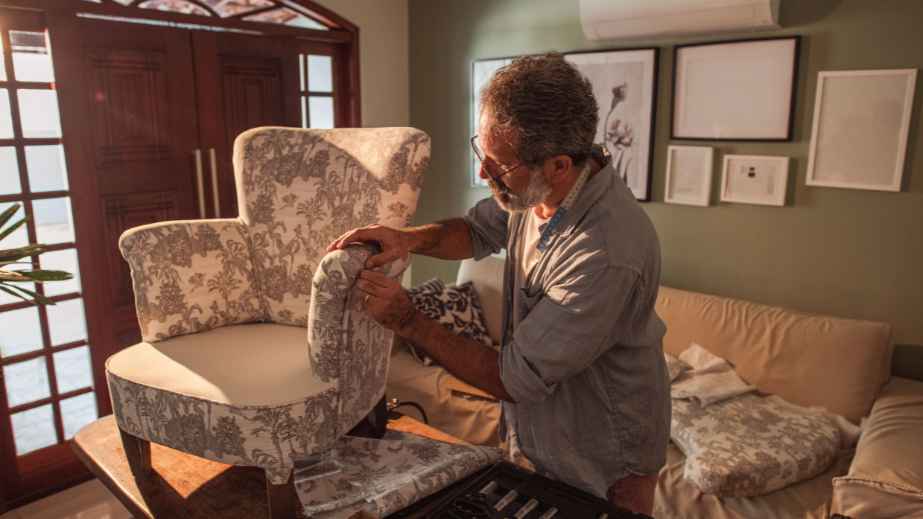 Bring an old piece of furniture back to life with some fabric and a staple gun. Remove the old upholstery, apply new material, and reattach—voilà, your work is now like new!
Make a Ladder Shelf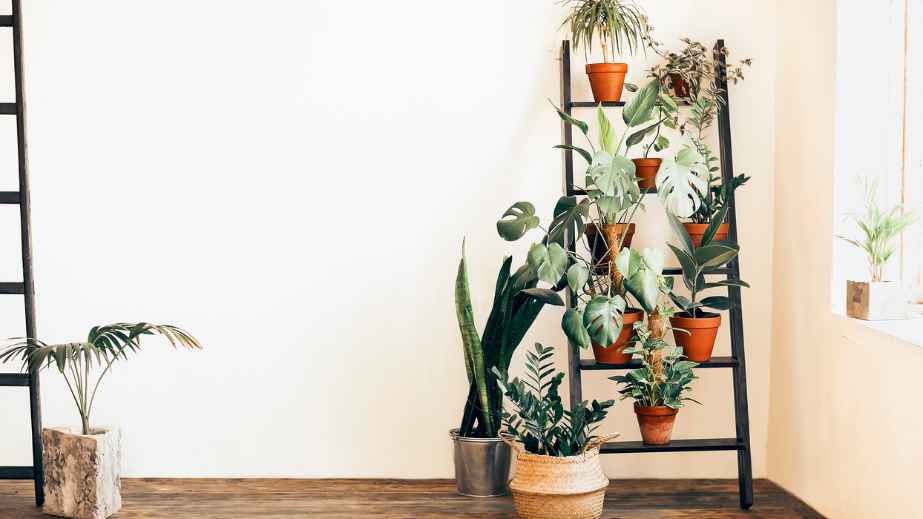 Turn an ordinary ladder into an eye-catching display shelf for books, plants, or anything else. All it takes is a bit of paint and some imagination.
Create Canvas Artwork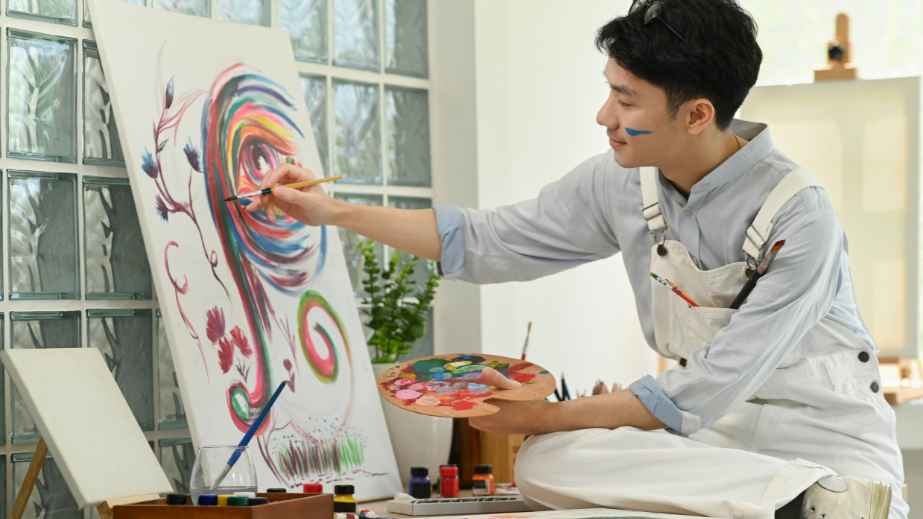 Personalize your space with a hand-painted canvas! Pick up blank canvases and acrylic paints, then let your creativity run wild.
Build a Planter Box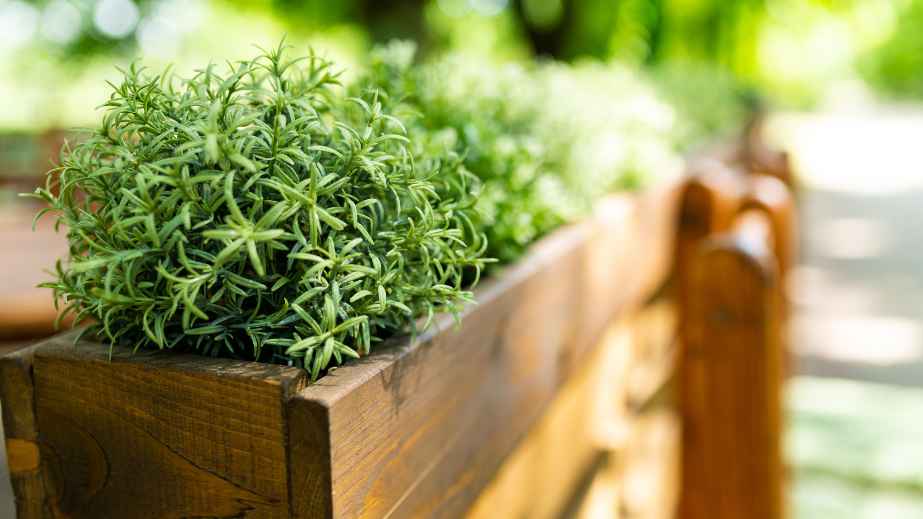 If you don't have the space for an outdoor herb garden, create this smaller version instead! You only need a few boards, some soil, and your favorite plants.
Make a Hanging Jewelry Organizer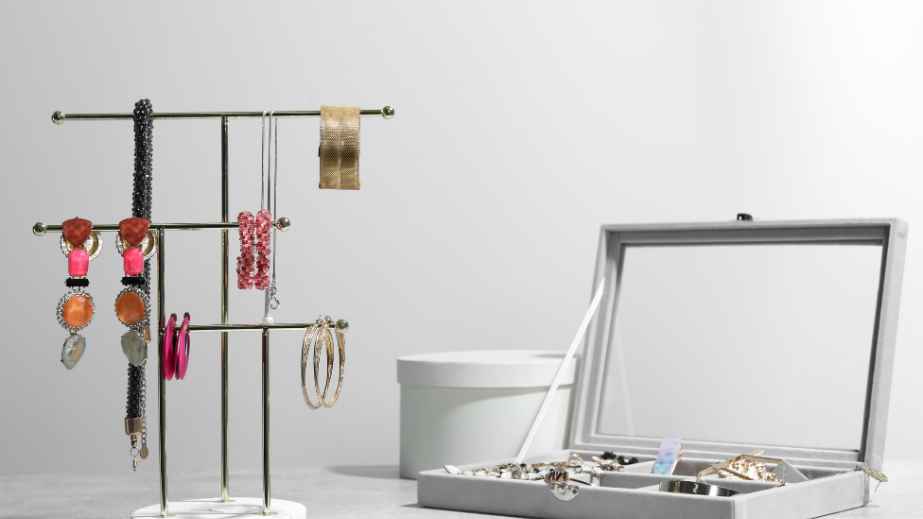 Showcase your favorite jewelry pieces with this stylish wall-mounted rack. Find an old frame, attach a corkboard, and hang up all your necklaces and earrings!
Build a Floating Desk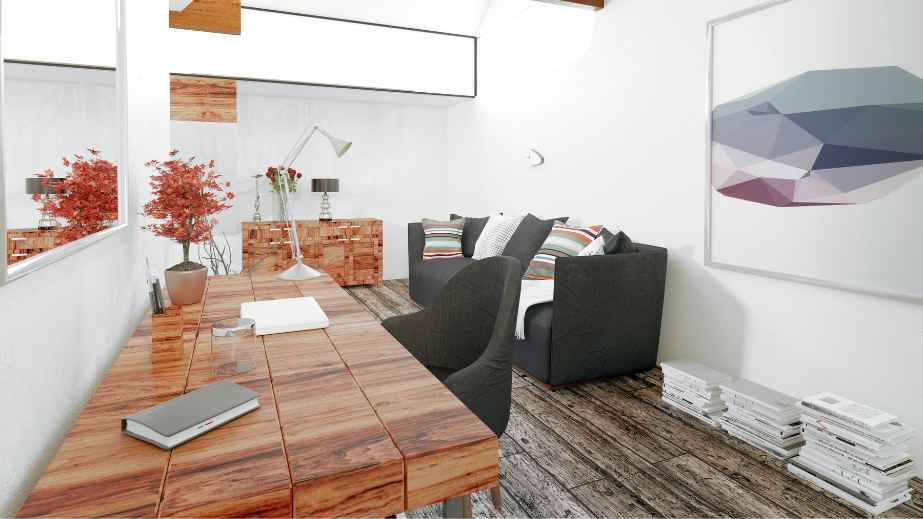 It is a simple yet functional way to maximize your space. Build a basic cube box with some wood and add legs for an elevated workstation that will only take up a little floor area.
Create a Vertical Garden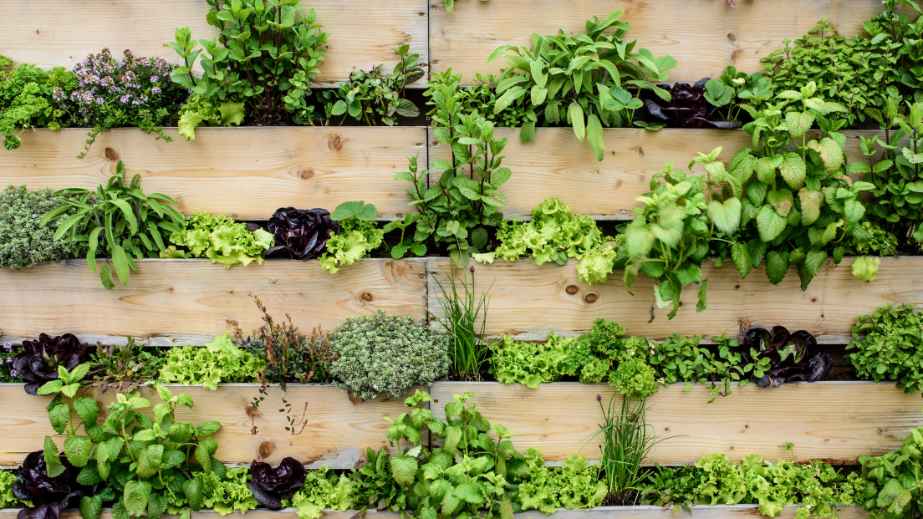 If you have limited outdoor space, build a vertical garden that you can use to grow herbs, vegetables, or flowers! You can create this eye-catching and sustainable solution with just a few supplies.
DIY Cord Organizers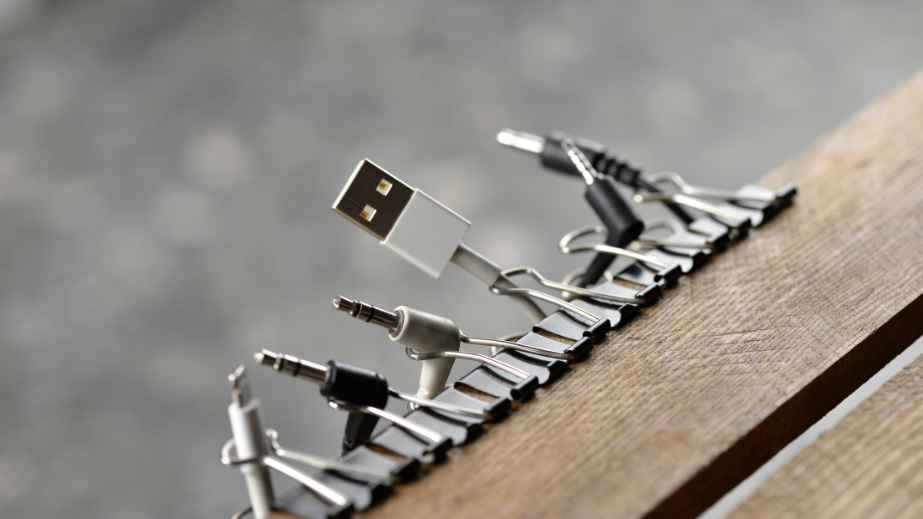 This project is for you if you've got more cords than you can handle. All you need are a few binder clips, and voila! Your desk will go from a chaotic wire jungle to a clean, organized heaven.
Paint Abstract Wall Art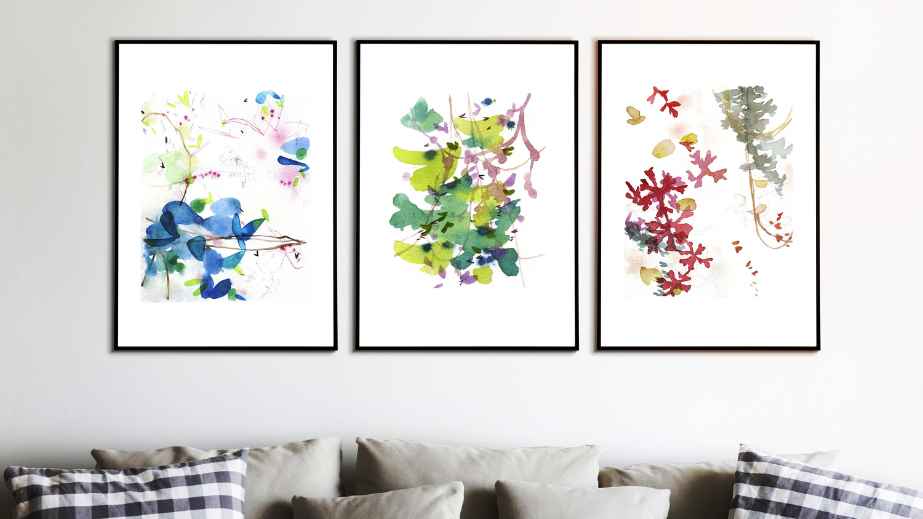 If you're looking for an easy way to add color to your walls, try making this abstract wall art. Start by tapping off a design on your wall and filling it in with complementary paint shades!
Repurpose an Old Dresser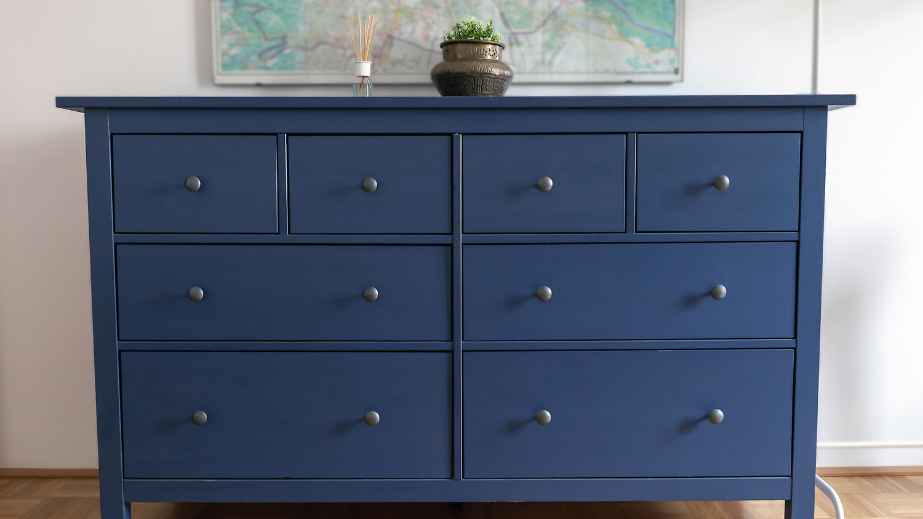 Who says you can't repurpose furniture? You can turn an old dresser into a unique and helpful storage solution with some paint and new hardware.
Build an Indoor Composter
If you're looking for a way to reduce waste, try building an indoor composter! You only need a few materials from the hardware store, and you can quickly turn your kitchen scraps into nutrient-rich compost.
Create a Custom Headboard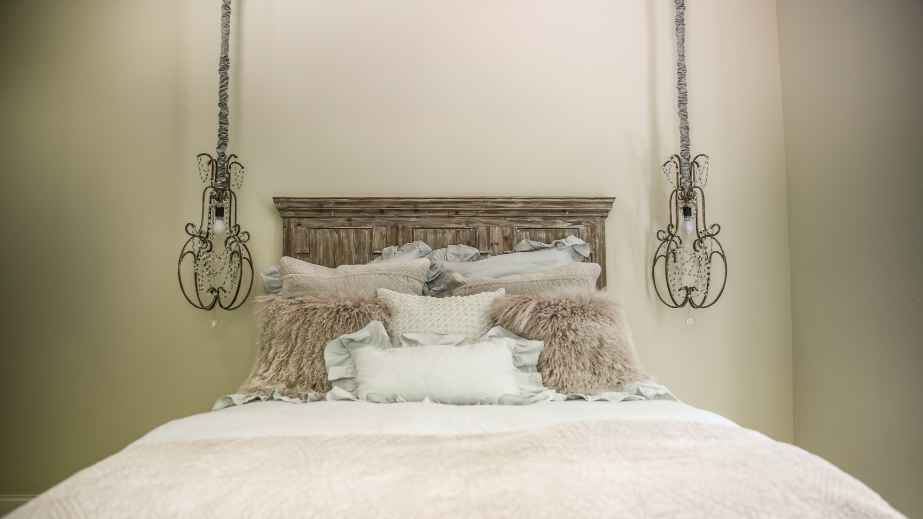 Make a statement in your bedroom with this custom headboard. Just grab some wood, paint, and fabric, and you can upgrade yourself!
Upcycle Jars Into Storage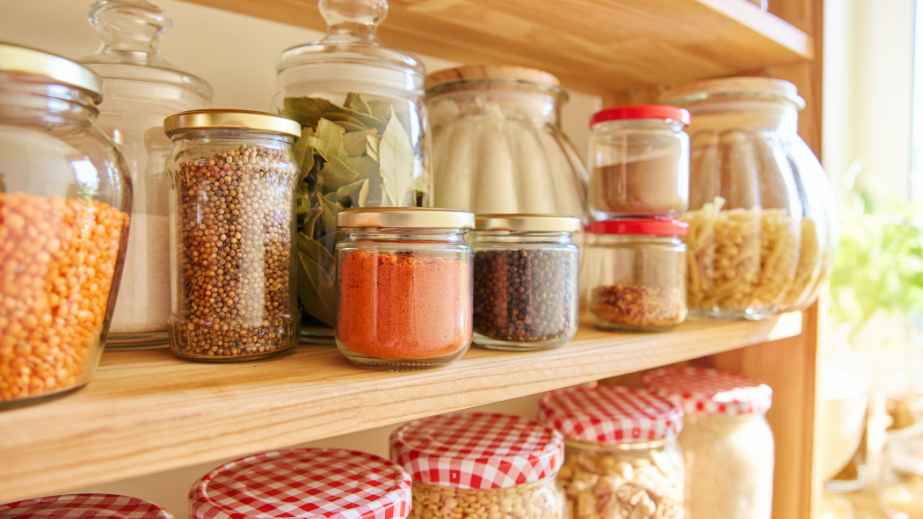 Repurpose any empty jars around the house into convenient storage containers! All it takes is some glue or tape to hold them together, and you'll have a set of unique organizers for virtually any space.
Make a Wall-Mounted Herb Planter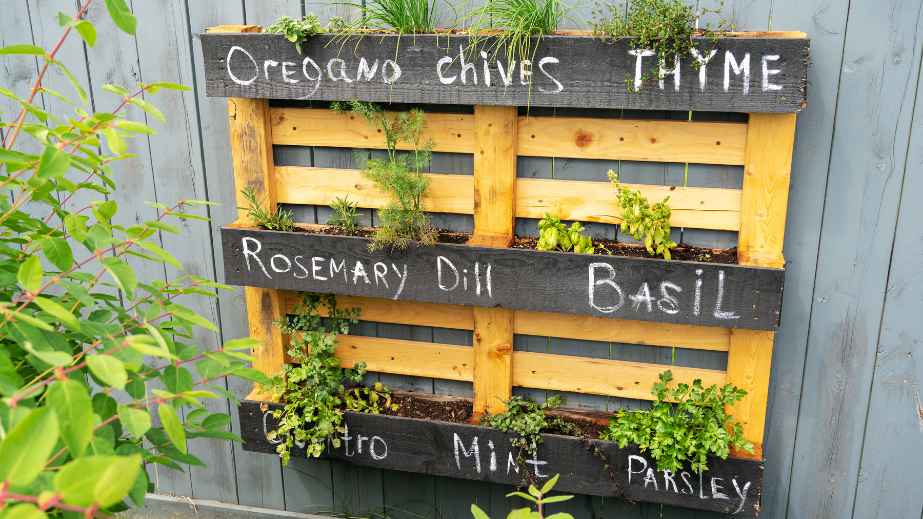 Who said you can only plant herbs outdoors? With this simple yet stylish project, you can create an indoor garden quickly. Just grab a few mason jars and affix them to a board—it's that easy!
Re-Caulk Windows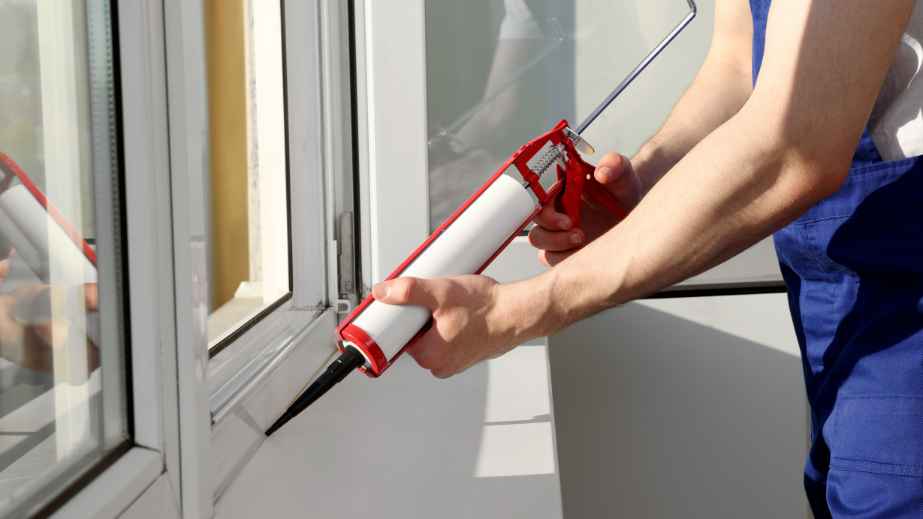 If your windows are drafty or need repair, re-caulking can help make them look and perform like new. All it takes is little elbow grease, and you can save yourself hundreds on energy bills in the long run.
Make a Slim-Space Storage Solution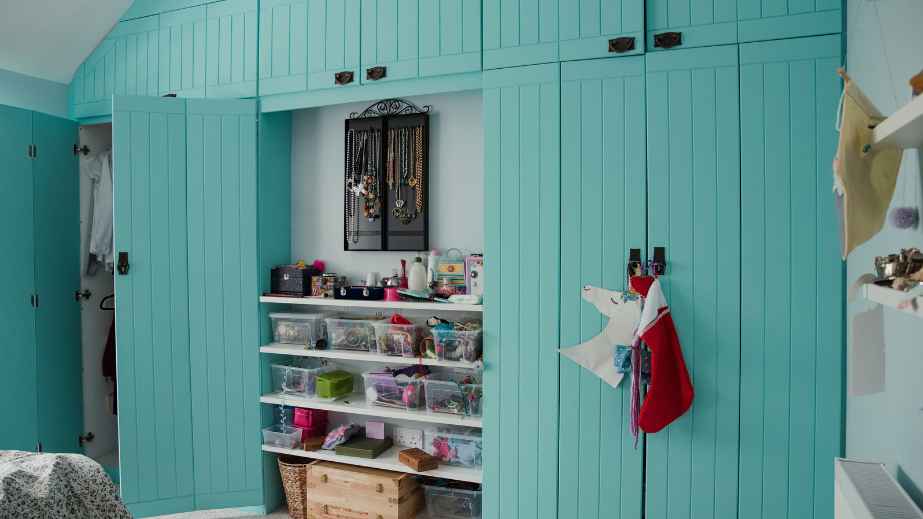 Don't let cramped quarters keep you from having an organized space! Just mount some thin boards or shelves to your wall, and use magnets or adhesive strips to hold smaller items in place.
Hang a Pegboard
Pegboards are great for keeping your tools and supplies organized; they can double as an eye-catching piece of art! Just find an old board, paint it with your favorite colors, and attach hooks to hang up all your essentials.
Build a Compost Bin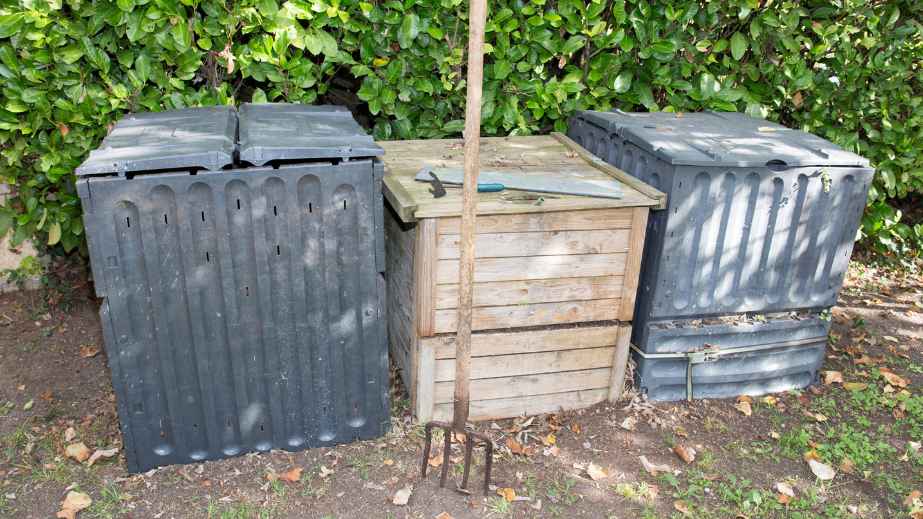 If you're looking for an eco-friendly way to dispose of food waste, build a compost bin! All it takes is some wood, screws, and wire mesh—plus, you can use the nutrient-rich soil to fertilize your garden.
DIY Key Holder
And if you're tired of losing your keys, the DIY Key Holder project is just what the doctor ordered. With just a piece of wood, a few hooks, and a dash of creativity, you'll never have to turn your house upside down looking for your keys again.
How to Fix a Leaky Bathtub Faucet – 7 Easy DIY Steps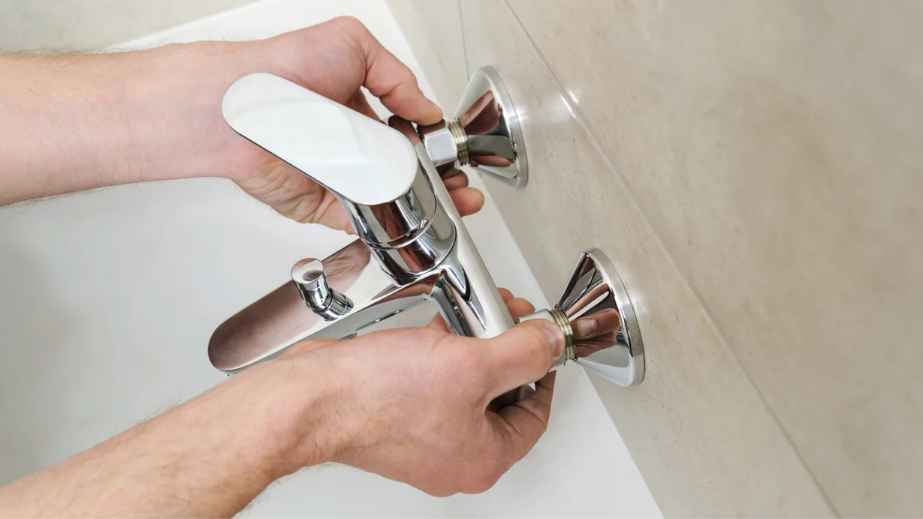 Fixing a leaky bathtub faucet isn't as intimidating as it may sound. At its heart, it simply involves replacing washers and turning some valves until everything is securely fastened and watertight. In just easy steps, I will break down how you can fix your own bathtub faucets quickly and painlessly for good.
How to Fix a Leaky Bathtub Faucet – 7 Easy DIY Steps
299 Essential Household Things To Buy for a New House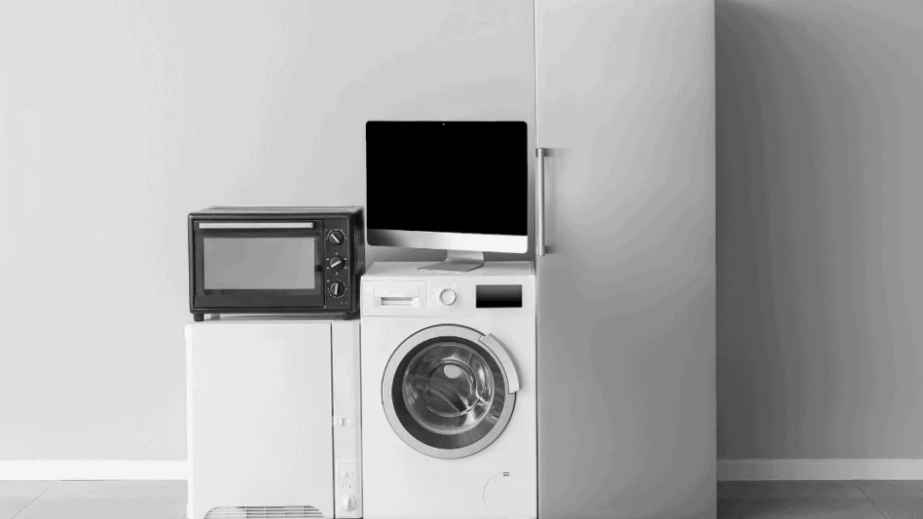 Whether you are just starting out on your own or living in the same place for years, these essential things to buy for a new house will make your life easier and help you maintain a healthy lifestyle.
299 Essential Household Things To Buy for a New House
30 Creative Graduation Cap Ideas To Stand Out At The Ceremony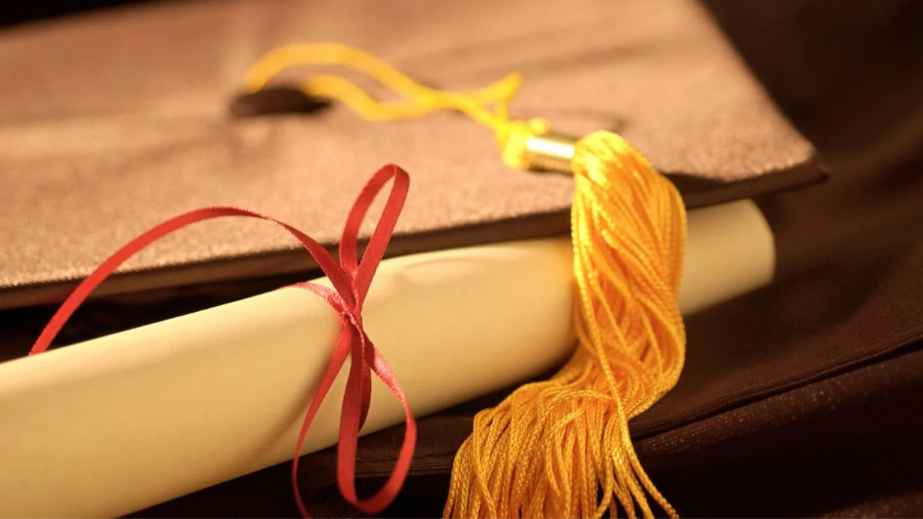 Graduation is an exciting time for students. It marks the end of one phase of life and the beginning of another. For many, it's a once-in-a-lifetime event – so everything has to be perfect, especially the graduation cap.
30 Creative Graduation Cap Ideas To Stand Out At The Ceremony
16 Easy Crafts to Make and Sell: Unlock Your Creative Potential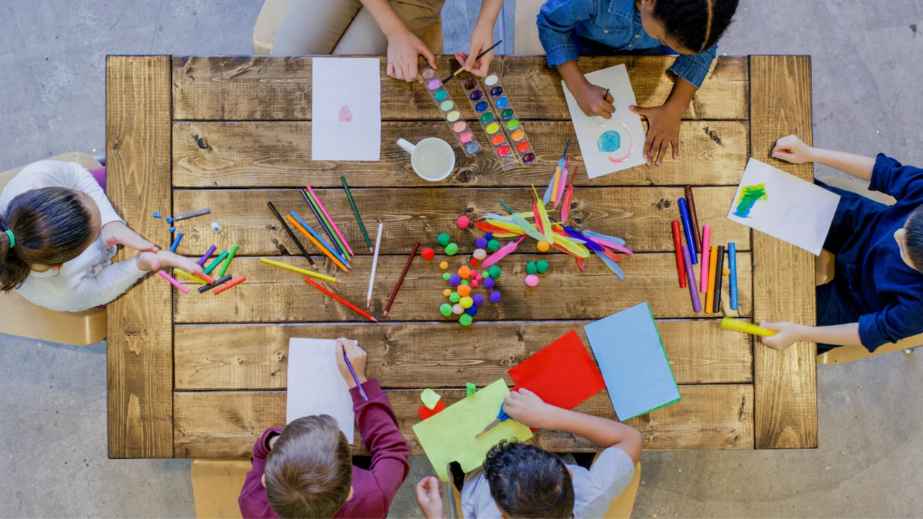 Are you a DIY enthusiast looking to make a little extra money while indulging in your favorite hobby? Crafting is the perfect opportunity for you to do just that— and with so many options out there, it's never been easier!
16 Easy Crafts to Make and Sell: Unlock Your Creative Potential
15 Tiny Craft Room Ideas to Spark Your Creativity and Unleash Your Inner Artist
Are you looking to tap into your inner artist and bring your creativity to life? Then, a dedicated craft room is a perfect place to do just that! Whether you have a small nook or a spacious room to work with, there are plenty of ways to create a functional and inspiring space. From innovative storage solutions to eye-catching décor, these 15 tiny craft room ideas will help you unleash your inner artist and bring your projects to life. So, gather your supplies, roll up your sleeves, and get ready to be inspired!
15 Tiny Craft Room Ideas to Spark Your Creativity and Unleash Your Inner Artist