Here's a riddle: What do you get if you combine towering giants, a bouncing orange ball, and more dollars than Scrooge McDuck's money bin? If you said, "A strange dream after eating too much pizza," nice try, but no cigar.
Brace yourself for an exhilarating journey into the world of basketball's elite. The mind-boggling moolah these basketball behemoths are making. And let's just say they're certainly not playing for peanuts!
Stephen Curry
Ah, the "Baby-faced Assassin," Stephen Curry. Curry is not just hitting threes on the court—he's also scoring big on his paycheck! Bagging a whopping $$51,915,615, Curry is making it rain off the court, just like he does on the hardwood.
But hey, when you're a two-time M.V.P. and three-time N.B.A. champion, I guess you can afford a few splurges. Maybe he spends his riches on an endless supply of mouthguards to chew on, or perhaps he's funding research into how he defies physics with those insane shots. Who knows? We can only say, "Steph, can we get a small loan?"
LeBron James
Next on our list is the "King" himself, LeBron James. When he's not busy building schools or winning championships for cities that hadn't seen a major sports title since the Stone Age, LeBron rakes in an excellent $47,607,350.
Don't let the number fool you because his earnings don't stop there. He's got a sponsorship deal with Nike, Sprite, Beats by Dre — you name it. The King's reign extends far beyond the court, all the way to the bank. Who needs to jump high when your bank balance can reach the stars? LeBron, if you're reading this, remember your old pals when you purchase your next N.B.A. team, okay?
Luka Dončić
Speaking of money-counters, let's quickly skip to the Dallas Mavericks and chat about Luka Dončić. This Slovenian sensation is not just breaking ankles on the court; he's also breaking the bank with a cool $40,064,220.
And remember, he's just 22 years old. What were you doing at that age? It's probably not banking millions and making seasoned N.B.A. players look like they're running in slow motion. But hey, we can't all have a killer step-back three and a wallet that needs its own postcode. Don't we all wish we got a dollar every time we heard "Luka Magic"?
Kevin Durant
Joining the party next is the "Slim Reaper" himself, Kevin Durant. Durant took his talents and bank account to the Brooklyn Nets, and the move paid off. K.D. raked in $47,649,433. He might be the "Slim Reaper" on the court, but his bank account is anything but slender.
Between you and me, I bet the guy tips more at restaurants than I earn in a month. Durant, can we tag along next time you're ordering takeout?
Paul George
The Pac-Man of the Pacers, Paul George. Now playing for the L.A. Clippers, George is sucking up green faster than a Dyson on a dirty carpet. With an astounding salary of $45,640,084, he's laughing all the way to the bank and probably on the court, too.
Hey, Paul, could you spare some change for coffee? Alright, I'm just joking! Keep slam-dunking those millions, my man!
Kawhi Leonard
Kawhi Leonard, the King of the North, the Claw, the fun guy himself. Remember when he left the Raptors? Well, the L.A. Clippers are indeed glad he did. This season, his bank account is getting a nice top-up, with a salary of $45,640,084. If you ask me, that is a lot of apples. How many apples could you buy with that kind of moolah? My guess is more than you could carry! But don't let that soft-spoken demeanor fool you.
When Kawhi is not making it rain on the court, he's counting those crispy green bills. And probably laughing in that weird, endearing way at the bank. Keep those claw hands strong, Kawhi; we're rooting for you and your exponentially growing wealth!
Damian Lillard
Portland Trail Blazers' very own Damian Lillard. Lillard, better known in hip-hop as Dame D.O.L.L.A. is dropping dimes and beats. Earning a hefty $45,640,084, he's got more than enough to fund his rap career and possibly even start his own record label.
After all, running a successful side hustle is all part of the game. So, don't be surprised if you see Dame on stage at the Grammy's one day, thanking his fantastic N.B.A. paycheck for making it all possible!
Klay Thompson
Onto the court now strides Klay Thompson of the Golden State Warriors. This guy's got a shooting arm hotter than a chili pepper on the Fourth of July and a bank account to match. Earning a whopping $43,219,440, Klay's got a severe gold pot going.
The Benjamins start flowing like water when you shoot three-pointers like he can. I'm not sure what he spends all that dough on, but I'd bet my bottom dollar it's not hair gel. With that slick-back look, he's got to be a dry shampoo guy. Keep shooting, Klay, and remember, sharing is caring!
Giannis Antetokounmpo
Let's roll out the red carpet for the "Greek Freak," Giannis Antetokounmpo. You deserve a medal if you pronounce his last name correctly on the first try. Giannis bagged an astonishing $45,640,084. When he's not busy terrorizing defenses and collecting M.V.P.s, our Greek friend loves to send shockwaves through the banking industry.
By the way, he's only 26 years old. So, don't feel bad if you're in your mid-20s and reading this. I'm sure your $45,640,084 is tied up in the stock market. Giannis, if you've got any spare change lying around that you don't know what to do with, we've got a few ideas!
James Harden
Not far behind is the Houston Rockets' James Harden. The bearded one has had quite an impressive career, earning multiple M.V.P.s and more money than most can count. This year, it looks like the Rockets got the better end of the deal – Harden is making $35,640,000, not bad for a guy who puts on his own beard oil every morning.
I wonder if he ever gets tired of counting his money. If so, maybe he should take up a hobby other than shooting threes!
Kyrie Irving
Let's shuffle over to Kyrie Irving, also known colloquially as the "ankle breaker" of the N.B.A. His swift moves have been known to cause more twists and turns than a labyrinth. Now showing off his slick skills with the Brooklyn Nets, Kyrie's raking in a staggering $37,037,037. Yes, you read that right. Let's just say he isn't losing sleep over tax season.
It's amusing to think that someone can earn enough to buy a small island just by bouncing a ball and having the audacity to make the hoop look like a bucket. Kyrie, if you're listening, I've got this great business idea about selling socks…just kidding! Keep dribbling, shooting, and cashing in those extensive checks, my man!
Blake Griffin
Dunking Donut himself, Blake Griffin. Here's a guy who knows how to make a bank account happy. Blake's playing for the Detroit Pistons and pulling in an incredible 29.7.
Wow, is that the going rate for making a basketball look like a grapefruit in your hands? Good on you, Blake. But remember, great wealth comes with great responsibility—like deciding whether to invest in another Lamborghini or a small island. Tough decisions, my friend, tough choices!
Chris Paul
The "Point God", Chris Paul. The Phoenix Suns point guard has been racking the Benjamins like they're going out of style. His wallet is getting heavier by $28.4 this year, which could easily buy a private island or, knowing Paul, a vast collection of rare, vintage bowling shoes.
He's dropping dimes; off the court, he's dropping stacks. Who needs a retirement plan when your jump shot is worth millions?
Anthony Davis
Moving down our high-rollers list, we glide to Anthony Davis from the Los Angeles Lakers. Known for his eyebrow as much as his skill on the court, Davis is cashing checks for $40,600,080. That's a whole lot of waxing sessions, my friends.
But hey, when you're a powerhouse on the court, and your team counts on you to deliver, you've got to keep that unibrow game strong. Just imagine how many eyebrow pencils that paycheck could buy!
Nikola Jokic
The Serbian sensation This Denver Nugget is nugget-ing, netting a cool $47,607,350. And that's not monopoly money we're talking about! Jokić's take-home pay would make even a king lose his crown. Talk about scoring more than just hoops!
10 Celebrity Deaths That Hurt the World the Most
Celebrities occupy a special corner of our hearts, captivating and motivating us with their talents. Unfortunately, their premature departures leave an indelible imprint on the world's collective memory.
10 Celebrity Deaths That Hurt the World the Most
The 13 Best Calming Dog Beds of 2023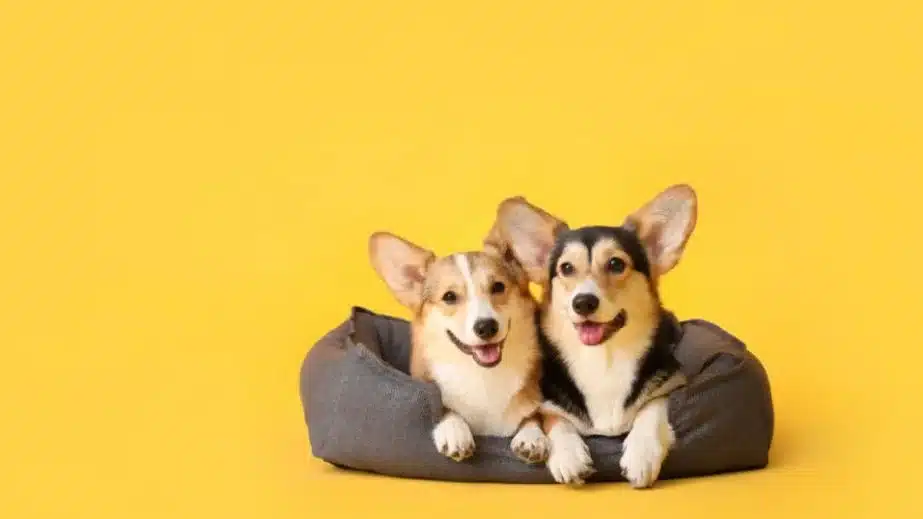 Dogs are usually very happy creatures; however, they can have their anxieties.
The 13 Best Calming Dog Beds of 2023
10 Celebrity Couples Whose Relationships Started as Affairs and Ended in Affairs
Hollywood is full of couples that win our hearts due to their display of affection. Yet, failed relationships aren't uncommon. Many famous duos have started as affairs and ended in affairs, coming full circle. Here are ten secrets of stardom dating shared on an online entertainment forum.
10 Celebrity Couples Who's Relationship Started as Affairs and Ended in Affairs
10 Celebrities Who Have Smiles So Bright They Force Your Own
When it comes to celebrities, their captivating smiles can have a profound impact on our moods. A radiant smile can uplift our spirits and make us feel happier. Here are celebrities who members of an online forum believe have smiles so brilliant that they force you to light up in response!
10 Celebrities Who Have Smiles So Bright They Force Your Own
10 Celebrities Who Love Their Dogs as Much as You Do
We can all agree on the unconditional love and joy our furry companions bring. And we're not alone! Some famous faces adore their four-legged friends just as much as we do. They keep showing us that their hearts belong to the spotlight and their beloved canine companions. Here are ten celebrities who are totally obsessed with their dogs.