Are you tired of the stubborn belly fat that just doesn't seem to budge no matter how much you sweat at the gym? I will let you in on a secret — burning belly fat isn't just about countless sit-ups or running marathons. It's also about what lurks inside your grocery cart.
Yes, you read that right! The path to a flatter stomach is just as much about the kitchen as the gym. So, tighten your apron, and let's get cooking, shall we?
Berries
Ready to give your belly fat a berry good beatdown? Berries are jam-packed (pun intended) with fiber, a nutrient that slows digestion and aids in weight control. A handful of raspberries, strawberries, or blueberries are like nature's candy, but instead of sticking to your teeth, they stick it to your belly fat!
Their high water and fiber content keeps you full, controlling your hunger pangs and keeping snack attacks at bay. So, if you want a sweet treat that keeps your waistline trim, be a little 'berry' smart!
Bananas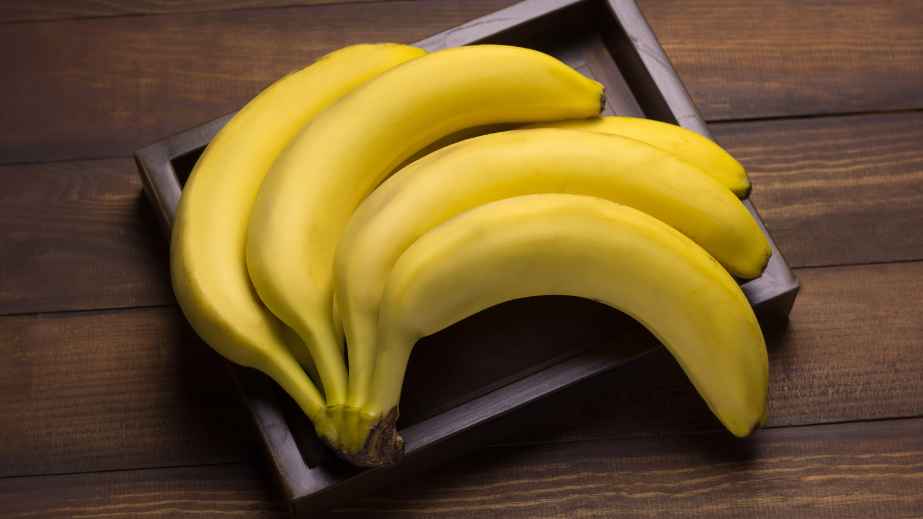 This tropical delight isn't just for monkeys. As it turns out, these yellow wonders are a powerhouse of nutrients – packed with fiber, potassium, and vitamins galore. Sounds pretty good, right? But wait, there's more! With their natural sweetness, bananas give your sweet tooth a big, satisfying hug without adding to your waistline.
They are slow energy releasers, meaning they keep you feeling full longer and your blood sugar levels steady. No more excuses for reaching that bag of chips. Bring on the bananas, and watch that belly fat take a hike!
Apples
Let's talk apples, folks! These delightful, crunchy munchies are more than just a part of your teacher's desk decor. With a high fiber content, they keep your hunger pangs at bay. Plus, they contain a significant amount of water, which can help you stay hydrated.
And here's the clincher – they're packed with polyphenols that aid in fat metabolism. So, next time you're feeling peckish, bite into an apple. It's a simple, delicious recipe for a flatter belly!
Chia Seeds
Move over tiny beads of health; Chia seeds are in town! Packed with fiber and quality protein, these tiny warriors are a dieter's dream come true. Not only do they help keep your belly feeling fuller for longer, but they also have a unique ability to absorb up to 12 times their weight in water. Now, that's some serious hydration right there!
Just sprinkle them on your salad, mix them into your smoothie, or stir them into your yogurt, and let these little powerhouses work their magic to help you burn belly fat.
Full-Fat Greek Yogurt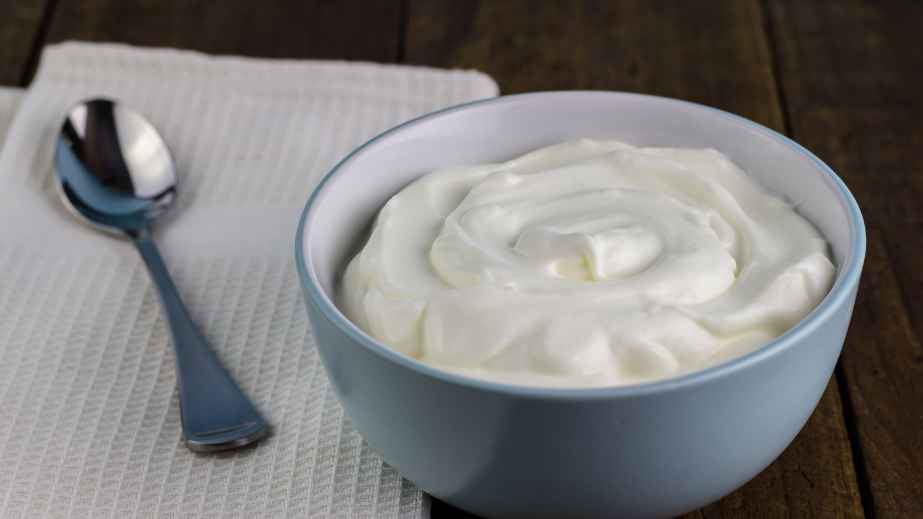 Despite the "full fat" label causing some raised eyebrows, this creamy delight is packed with probiotics, those famous gut-friendly bacteria. They help boost your metabolism, making your body a fat-burning furnace. Plus, did you know that Greek yogurt has double the protein of regular yogurt? That's right, double!
This means it can keep you feeling full and satisfied for longer, preventing those sneaky snack attacks. And let's not forget the high calcium content that studies suggest may aid in fat loss. So, the next time you're in the dairy aisle, give full-fat Greek yogurt a chance – your waistline will thank you!
Chickpeas
This won't be just another chick flick, folks! Chickpeas are a dietary triple threat – packed with fiber, protein, and complex carbs. Now, what does this mean for your waistline? The fiber helps keep you full, making you less likely to overeat.
Protein powers your body to burn fat during workouts, and complex carbs provide a steady energy supply. So, the next time you're hankering for a snack, reach for a handful of these little nutrition powerhouses or toss them into your salads and soups!
Dark Leafy Greens
Dark Leafy Greens are not just a low-calorie alternative to other foods; they're a flat-out fat-fighting miracle. Spinach, kale, collard greens–you name it, these verdant veggies are packed with fiber that can cause your belly to feel full and satisfied, helping you say "Adios!" to those unnecessary snack cravings.
Plus, they're brimming with essential nutrients. Who knew that wearing your greens could be just as important as eating them?
Sweet Potatoes
These radiant tubers are more than just a Thanksgiving staple. Packed with dietary fiber, they take their sweet time (pun intended!) traveling through your digestive system, making you feel fuller longer.
And the best part? They rank low on the glycemic index, which means they release sugars gradually into your bloodstream, keeping those pesky hunger pangs at bay and stopping you from reaching for that bag of chips. So, if you're looking for a belly-friendly addition to your plate, sweet potatoes are a smashing choice!
Salmon
Belly fat, meet your match: Salmon! Packed with high-quality protein and brimming with essential omega-3 fatty acids, Salmon is like your personal trainer disguised in scales. These nutrients work in tandem to make you feel satiated longer, which means you're less likely to raid the cookie jar an hour after dinner.
Plus, the protein content helps build lean muscle, further enhancing your metabolic rate. In short, regular servings of Salmon could be your secret weapon for a flatter tummy!
Avocados
You may be thinking, "Wait, aren't they full of fat?" Indeed, they are, but it's the good kind of fat – the monounsaturated kind that helps keep you feeling full and can actually help your body burn fat.
Plus, they're packed with fiber (hello, healthy digestion!), and let's be honest, who can resist that creamy, dreamy texture? So, next time you're prepping your meal, don't forget to invite this green wonder to the party!
Pumpkins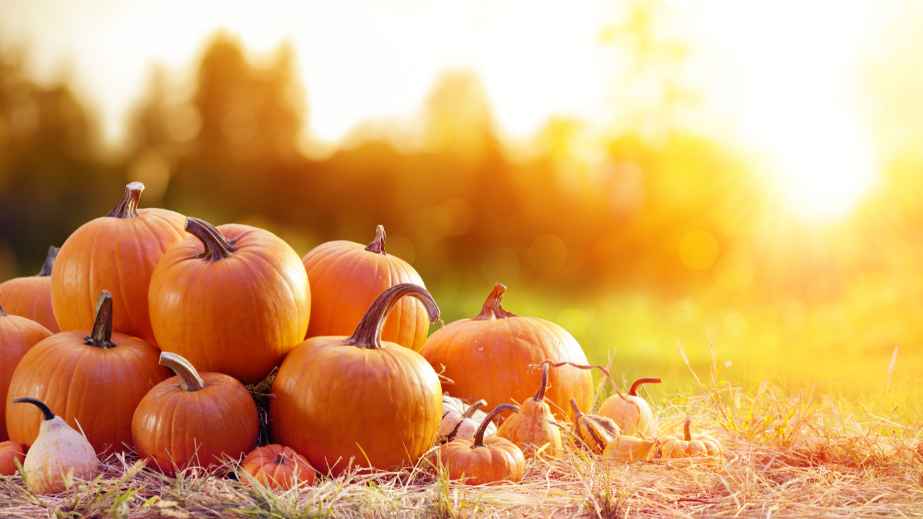 Pumpkins are packed with dietary fiber that keeps your tummy feeling full for longer, thus warding off unnecessary snacking and assisting in weight loss. Plus, with a high water content, they keep you hydrated, helping your body to break down fats more efficiently.
And let's not forget the powerhouse of vitamins A, C, and E they carry – essential elements for a healthy, fat-burning metabolism. So next time you're at the grocery store, remember, a pumpkin isn't just a pretty face – it's a belly-fat-busting buddy!
Quinoa
This tiny but mighty grain is a nutritional powerhouse, boasting a hefty dose of proteins and fiber that can help you feel fuller for longer periods, aiding in weight loss.
Not just that, Quinoa is a low-glycemic food, meaning it won't cause a rapid spike in your blood sugar levels, unlike those sneaky sugary snacks. Plus, it's very versatile and can be used in salads, soups, or even as a healthier alternative to rice.
Kefir
Do you want a dairy product that dances the cha-cha on your taste buds while pistol-whipping your belly fat into submission? Say hello to Kefir, your new best friend! Kefir is a probiotic-rich beverage, often likened to a drinkable yogurt from Eastern Europe. Its creamy, slightly tangy flavor is just the tip of the iceberg, or should we say, the froth of the glass.
Packed with protein, calcium, and a whole host of gut-friendly probiotics, Kefir is the secret weapon you need in your dietary arsenal. It helps regulate your gut health, which in turn could assist in weight loss. So say "Da" to Kefir and watch it do the hard work for you!
13 Healthy Best Breakfast Cereals For Weight Loss in 2023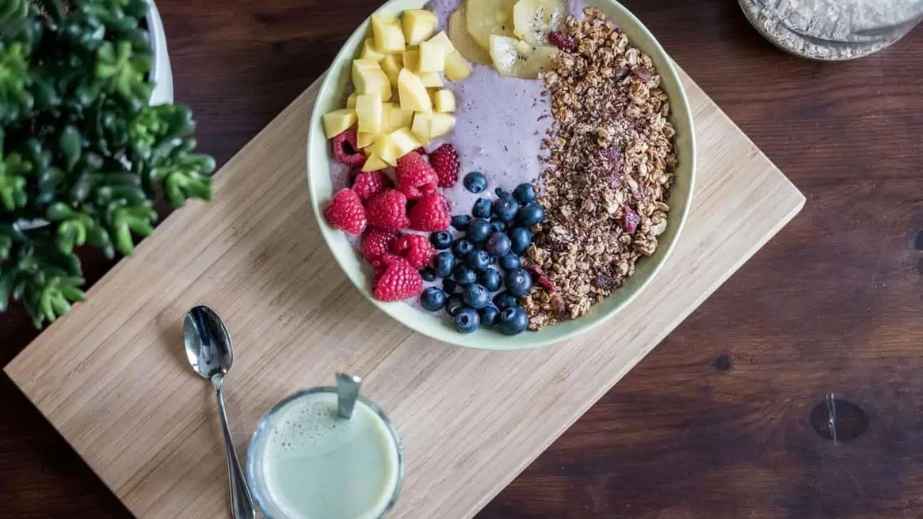 Cereal for weight loss??? If you are looking to lose weight, cereal for weight loss probably doesn't come to mind.
But believe it or not, many cereals are good choices for healthy eating habits and weight loss.
In fact, several types of cereal can assist in reaching your fitness goals.
In this article, we will review the 13 best cereals for weight loss in today's market.
13 Healthy Best Breakfast Cereals For Weight Loss in 2023
299 Essential Household Things To Buy for a New House
Whether you are just starting out on your own or living in the same place for years, these essential things to buy for a new house will make your life easier and help you maintain a healthy lifestyle. This post will discuss those essential things to buy for a new house and why you need them! Our list is exhaustive, and we promise to keep updating the list to your relevance. So make sure you have everything you need before you run into issues!
299 Essential Household Things To Buy for a New House
25 Foods You Didn't Know Were Killing Your Metabolism
Settle in, folks; we're about to drop some knowledge on you that might be a bit hard to stomach. Some of your beloved pantry staples are secret agents out to sabotage your metabolism. Yeah, you heard it right! They might sit there innocently between your whole-grain bread and lean proteins but don't be fooled.
25 Foods You Didn't Know Were Killing Your Metabolism
22 Foods That Can Actually Kill You
Food holds an irreplaceable role in our lives, not just as sustenance but as a form of art, culture, and tradition. However, some seemingly harmless foods might carry unexpected risks. We have curated a comprehensive list of 25 foods that, under specific circumstances, can be potentially lethal.
22 Foods That Can Actually Kill You
15 Guilty Pleasure Foods That Are Secretly Good for You
Welcome to the delightful world of "guilty pleasures" — where indulgence is permitted and heartily encouraged! We've all experienced that irresistible craving for a favorite treat, followed by guilt over the indulgence. But what if we told you that you can indulge without guilt?