While anyone can nurture strength of mind, women are often predisposed to certain pitfalls, given societal norms and expectations. Here, we explore 15 counterproductive habits that mentally resilient women artfully avoid.
They Don't Dabble in Comparisons
Mentally resilient women steer clear of the comparison trap. They understand that everyone is on a unique journey, and they avoid squandering their mental energy on measuring up to others.
They Don't Strive for Flawlessness
Women who exude mental resilience understand that chasing perfection is a zero-sum game. They embrace their imperfections as learning opportunities, sidestepping the stress that perfectionism inevitably brings.
They Don't Equate Vulnerability to Weakness
Resilient women don't shy away from showing their vulnerabilities. They recognize that opening oneself up to potential heartaches or embarrassments can foster deeper, healthier relationships.
They Don't Allow Self-Doubt to Deter Them
Although self-doubt might creep in, mentally strong women don't allow it to disrupt their stride. They understand that doubts are normal, but they refuse to let them impede their journey towards their goals.
They Don't Overthink
Rumination can be a mental roadblock. These women refuse to spiral into endless loops of overthinking, understanding that this can stymie positive action.
They Don't Run From Challenges
Tackling challenges head-on, resilient women never back down from what scares them. They understand that growth lies outside of their comfort zones, and they're not afraid to step out.
They Don't Strictly Abide by All Rules
Societal expectations and gender norms can often feel limiting. Resilient women know when it's time to break the rules in order to carve out their own paths.
They Don't Belittle Others
Strong women recognize the folly of trying to climb higher by stepping on others. They believe in uplifting those around them, fostering a positive environment that benefits all.
They Don't Let Others Determine Their Worth
Resilient women never let rejections or criticisms dictate their worth. They understand their capabilities and refuse to allow others to impose limits on them.
They Don't Attribute Failures to Character Flaws
While they hold themselves accountable, they don't equate their missteps with their worth. They understand that making a mistake doesn't make them a "bad person." This perspective allows them to learn and grow.
They Don't Always Stay Silent
Understanding the power of their voice, these women know when to break their silence. They recognize their right to choose when and how to react, ensuring they maintain control over their narratives.
They Don't Resist Personal Reinvention
Mentally strong women are not afraid to reinvent themselves. They understand that personal growth and the pursuit of dreams should never be stifled by societal expectations or age-related timelines.
They Don't Underplay Their Successes
Rather than downplaying their achievements for fear of appearing arrogant, resilient women embrace and celebrate their successes. They believe in inspiring others by leading through example.
They Don't Neglect Their Mental Muscles
Every day is an opportunity for growth. Mentally resilient women don't waste these opportunities. They understand the importance of nurturing their mental strength daily.
They Don't Hold Onto Destructive Habits
These women consciously strive to let go of habits hindering their mental strength and well-being. They know that their resilience depends on making these tough but necessary changes.
In a nutshell, while anyone can cultivate mental resilience, societal expectations, and cultural pressures often lead women into certain counterproductive habits. However, by sidestepping these 15 pitfalls, women can build their mental resilience and unlock their true potential.
12 Unexpected Ways Social Media Is Ruining Our Mental Health
Social media has become integral to our lives, connecting us with loved ones, sparking new ideas, and even uncovering exciting job opportunities. However, we must tread carefully, as its impact on our mental health can be profound. From the green-eyed monster of envy to the dreaded FOMO (fear of missing out), social media can trigger anxiety, depression, and battered self-esteem.
12 Unexpected Ways Social Media Is Ruining Our Mental Health
The 9 Best Travel Backpacks For Women in 2023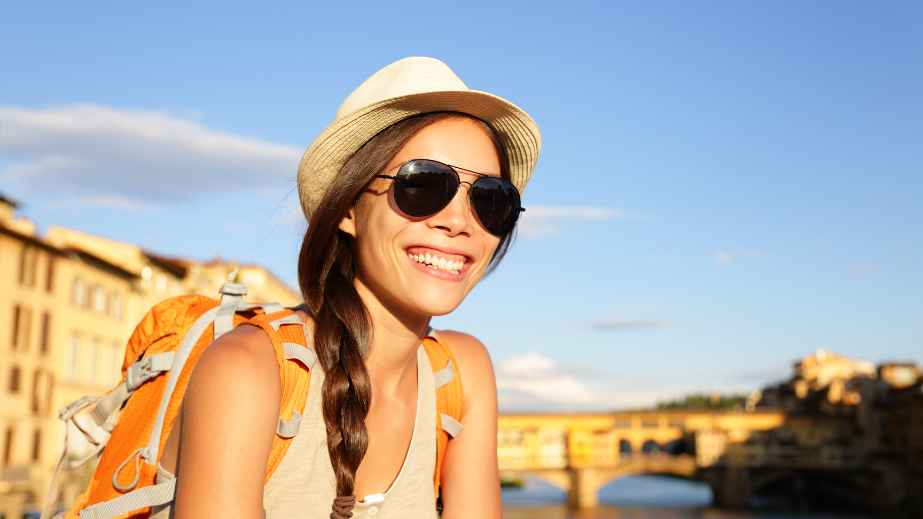 To assist you in making an informed purchasing decision, we've compiled all the necessary information and curated a list of the top nine travel backpacks for women. Rest assured, we've got you covered every step of the way on your exciting journey.
The 9 Best Travel Backpacks For Women in 2023
15 Things I Stopped Buying to Live a More Simple and Sustainable Life
Are you buckling under the colossal weight of consumerism and feeling as if your life is bursting at the seams with stuff? Do you yearn for the serenity that simplicity offers? Then it's time to unshackle yourself from the clutches of excess and embark on a journey towards a life that's simpler, greener, and richer – not in things, but in experiences. Here, I share 15 things I've kicked to the curb to pave the way for a lifestyle that's as soothing to the soul as it is to the planet and your bank account.
15 Things I Stopped Buying to Live a More Simple and Sustainable Life
20 Things I Stopped Doing To Improve My Mental Health
Taking care of our mental health is as important as maintaining our physical health. However, the path to better mental health isn't always about adding more habits to our daily routine; it's about letting go of some that may be holding us back. In this journey towards a healthier mind, I've discovered several things I needed to stop doing.
20 Things I Stopped Doing To Improve My Mental Health
20 Common Health Myths That Are Ruining Your Well-being
It's important to understand what's true and what's not when it comes to taking care of yourself, so get ready to learn the truth behind some of the most popular beliefs about health. With this knowledge in hand, you can make informed decisions on how best to 
improve your lifestyle
 and overall well-being.