As someone who's been there and done that, I'm here to pull back the curtain and expose some of the lesser-discussed aspects of this life-altering decision. While becoming a master of your own time sounds as enticing as an unlimited supply of ice cream, my friend, I assure you, there are things they don't put in the brochure. You might want to take notes!
People Will Throw Shade!
Believe it or not, early retirement can turn you into a human piñata for unsolicited advice and borderline snarky comments. There's a broad spectrum of reactions you'll experience, from blatant envy to poorly disguised criticism.
"Must be nice not having to work," they'll say, with a passive-aggressive tilt to their voice, as if you won the lottery rather than made a series of thoughtful, disciplined decisions. Wear those shades with pride!
Healthcare Is Costly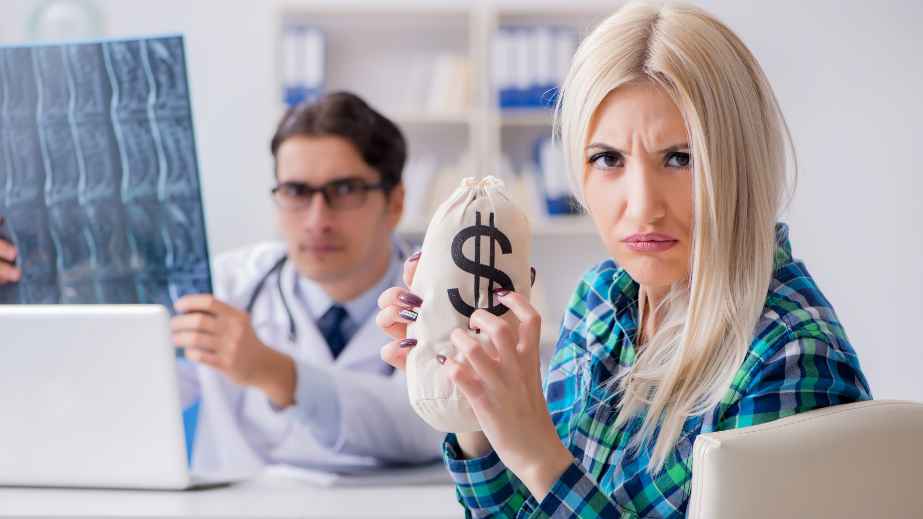 Healthcare – boy, does it know how to empty a wallet! You might think you've planned for everything: the travel, the golf membership, the infinite time for hobbies. But, the cost of healthcare can sneak up on you like that extra pound after a holiday feast.
From premiums to prescriptions, check-ups to check-outs, the price tag on staying healthy is no joke when you're footing the bill without an employer's help. So, remember to stash a pretty penny for those healthcare costs. After all, staying healthy isn't just about morning yoga and green smoothies!
You Lose Out on Compounding Interest
Picture compound interest as a diligent army of worker bees tirelessly multiplying your honey—er—money over time. When you step off the career carousel early, you're essentially telling your worker bees to take a permanent vacation.
Sure, your honey pot might already be sweet, but imagine the Mount Everest of honey you could have had if you'd let those bees keep buzzing a while longer.
There is an Adjustment Period
Early retirement isn't all about sipping cocktails on a beach in the Caribbean. Picture this: You've been working a 9 to 5 for decades – your body is practically hardwired to wake up to the smell of coffee and urgency. Suddenly, your calendar is blank, and no emails demand your attention.
It will be like transitioning from a bustling city to a tranquil countryside – strangely peaceful yet eerily quiet. Remember, it's okay to take some time to adjust to this new pace of life.
Early Retirement Is Only as Glitzy as Your Passive Income Stream Makes It
Sure, you've got all the time in the world now, but sadly, time doesn't pay the bills. Nor does it fund your globetrotting dreams, daily decaf lattes, or your sudden urge to adopt a Golden Retriever named Max. The secret to keeping the dream alive? Crafting a robust passive income stream that works even when you're snoozing.
Think rental incomes, dividends, and interest payments. Because nothing ruins a good beach day like worrying about your next meal!
Early Retirement Isn't Everyone's Cup of Tea (Or Margarita)
Surprised? Don't be. Despite the romanticized notion of bidding farewell to the daily grind in your 40s or 50s, early retirement is not everyone's piña colada. It requires financial discipline and planning that might turn the stomachs of even the most frugal spenders.
Plus, there's the social aspect. Who knew that office banter around the water cooler would be missed?
There's No Right Time To Retire Early
Let me tell you a secret – there's no one-size-fits-all when ditching that 9 to 5 life. Early retirement isn't about the numbers in your bank account; it's about the quality of life you yearn for and whether you're ready to dive into that next chapter.
There's no universal "right" time to retire early, just as there's no standard recipe for a perfect lasagna (though Grandma's comes pretty close). It's a highly personal decision that depends on your lifestyle goals, financial health, and, perhaps, an adventurous spirit!
Money Is Far From the VIP of the Party
It's not that it becomes irrelevant; instead, it loses its front-and-center status, surrendering the spotlight to life's other riches. You find yourself charting the course of your day based on what brings you joy, fulfillment, or just an honest, hearty laugh.
Golfing at dawn, painting at dusk, or perfecting that sourdough recipe passed down for generations – are the treasures that become your new currency.
Your Social Calendar Might Just Need an "Early Retirement" of Its Own
Why? Most of your friends will still be tethered to their 9 to 5 grind, unavailable for midday mimosas or spontaneous trips to Bali. You might find yourself the only one dancing when the rest of the world is marching to the tune of their work alarm clocks.
So, consider this an invitation to find new friends in the same boat or perhaps explore hobbies you can do solo. Because hey, you don't want to watch that midday matinee alone, do you?
You May Have Decades of Time Ahead of You
While it's a noteworthy accomplishment, it also means you might be staring down the barrel of several decades with no standard 9-to-5 routine. It's a truth many folks don't consider – we're living longer thanks to medical advances and healthier lifestyles, and your post-career period could easily stretch into a 30-year mini-lifetime.
Now, that's a lot of margaritas and sunsets, my friend. So, think of early retirement less as an end goal and more as the beginning of a new, extended phase of life.
Housing Expenses Don't Exit the Stage When You Do
Here's the thing about those bricks and mortar you call home – they're still knocking on your door every month, demanding their share of the pie. Property taxes, maintenance, insurance, and those surprise repairs (because who isn't thrilled about a leaking roof in the middle of winter?) will still appear in your mailbox.
If anything, they seem to take up more room in your budget now that every hour is happy hour. So, while planning that cruise in the Bahamas, remember to factor in the costs of keeping your humble abode in shipshape.
Accessing Your Retirement Fund Early Comes at a Hefty Price
It's like that overpriced candy bar at hotel minibars, but it's your own money this time. If you decide to dip into your retirement fund before age 59 and a half (yes, that half matters), you'll face a 10% early withdrawal penalty from good ol' Uncle Sam.
It's his version of a "naughty corner" for those who can't resist the temptation of their retirement stash. So, unless you're ready to part with a hefty slice of your retirement pie, you might want to keep those hands off!
Retirement Party Ideas: Creative Ways To Celebrate a Milestone
Retirement Party Ideas: Hosting a party can be both exciting and daunting. There are many things to consider, from the guest list to the menu and entertainment. And, of course, you want to ensure the guest of honor has a memorable time.
Retirement Party Ideas: Creative Ways To Celebrate a Milestone
The 9 Best Travel Backpacks For Women in 2023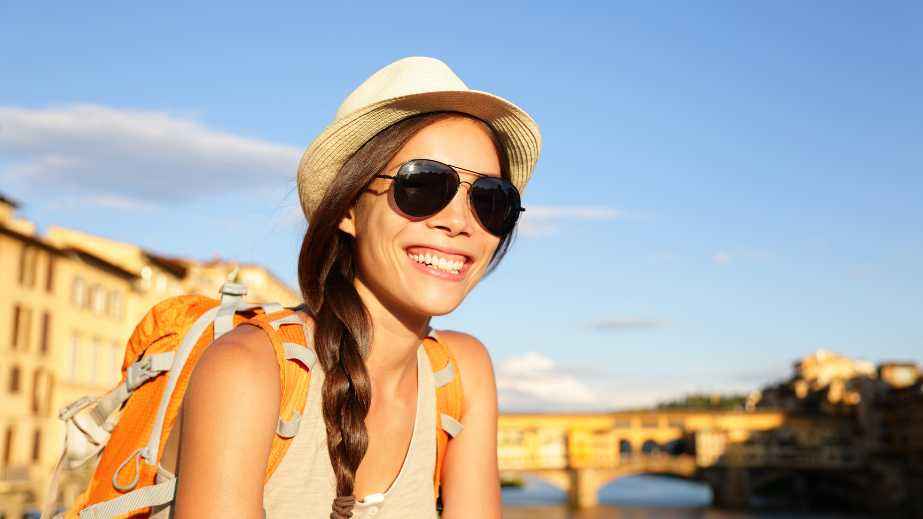 To assist you in making an informed purchasing decision, we've compiled all the necessary information and curated a list of the top nine travel backpacks for women. Rest assured, we've got you covered every step of the way on your exciting journey.
The 9 Best Travel Backpacks For Women in 2023
The 12 Worst States to Retire in 2023 in the US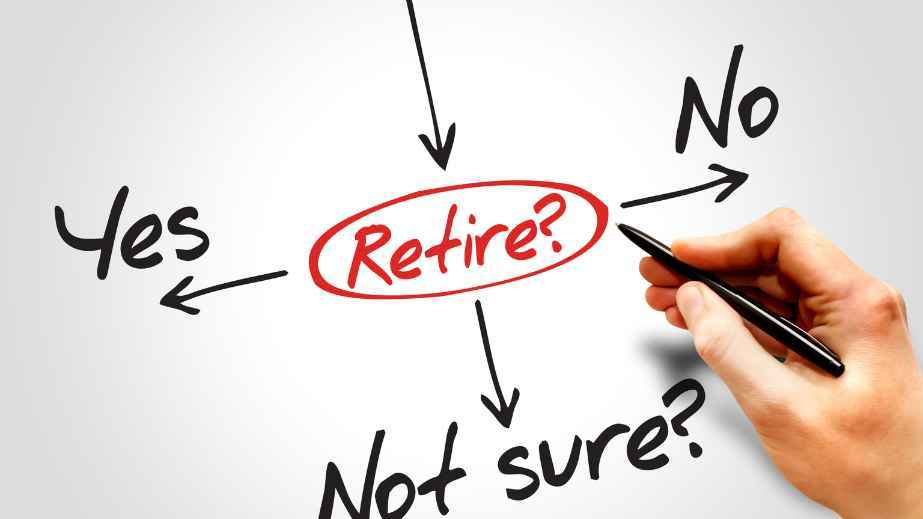 As the golden years approach, many of us dream of a comfortable and relaxing haven to stretch our legs, soak up the sun, and savor our hard-earned retirement. With considerations like cost of living, healthcare accessibility, and quality of life, some states may not make the cut for your happily ever after.
The 12 Worst States to Retire in 2023 in the US
10 States Where Americans Struggle With the Most Tax Burden
In the land where opportunity meets aspiration, a different kind of struggle unfolds—one that transcends the realm of dreams and delves into the realm of dollars. The tax landscape in the United States is a complex terrain where the weight of financial responsibilities can sometimes cast a shadow over the pursuit of happiness. As the stars and stripes wave proudly, they also unfurl a mosaic of tax codes, regulations, and rates that vividly represent fiscal challenges across the nation.
10 States Where Americans Struggle With the Most Tax Burden
12 Most Dangerous Beaches in America
Welcome, thrill-seekers and beach lovers! Are you tired of the same old sandy retreats, mundane tanning sessions, and clichéd seashell collecting? Let's spice things up! Pack that SPF 100 and join us on a wild journey across the 12 most dangerous beaches in the U.S.