Now, we've all been there. You walk into a steakhouse, starry-eyed, salivating at the thought of a perfectly grilled steak, only to commit the most heinous etiquette crimes. The steak gods weep, and the waitstaff sighs.
So, to save you future humiliation (and, more importantly, ensure your steak is served just right), here are the 12 most common etiquette mistakes everyone makes at a steakhouse.
Finishing Every Single Bite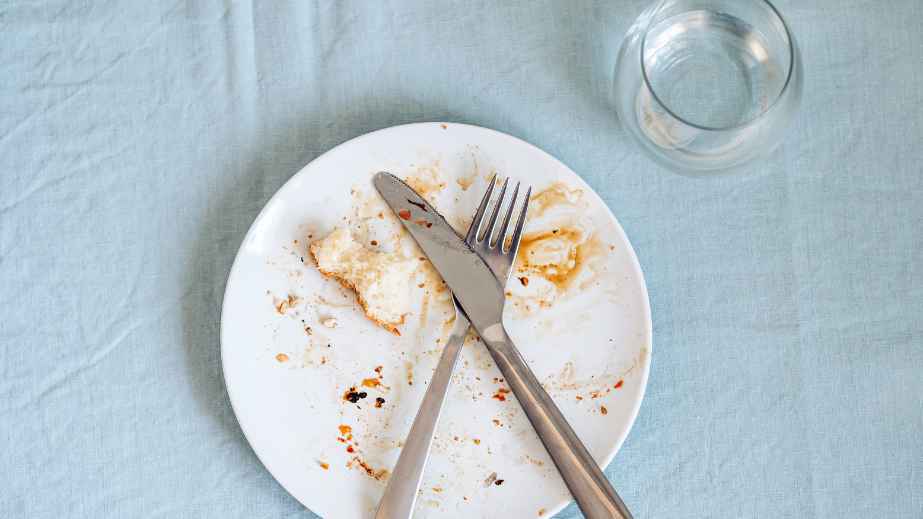 Eating only some of the bite as a badge of honor or appreciating the chef's craft at a steakhouse is okay. Leaving a bit uneaten is classic etiquette and avoids the perception of missed meals. Also, consider the joy of leftovers!
Leaving some on your plate means enjoying a steak sandwich for lunch tomorrow. Remember, dining at a steakhouse is a marathon, so pace yourself.
Placing Your Napkin on the Table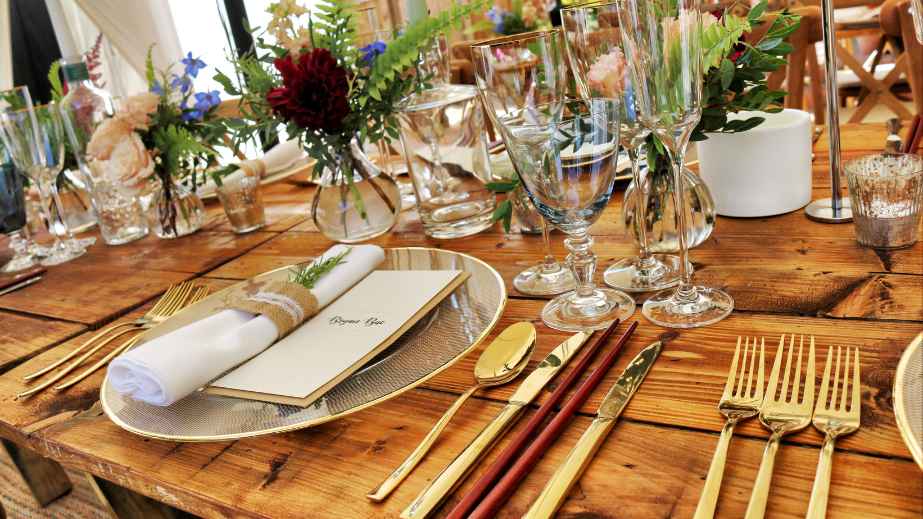 The napkin problem: Should it stay on the table or your lap? Etiquette says it belongs on your lap! Unfold it when you sit and use it to protect your outfit from those delicious but often messy bites. Use it wisely!
Gnawing on the Steak Bone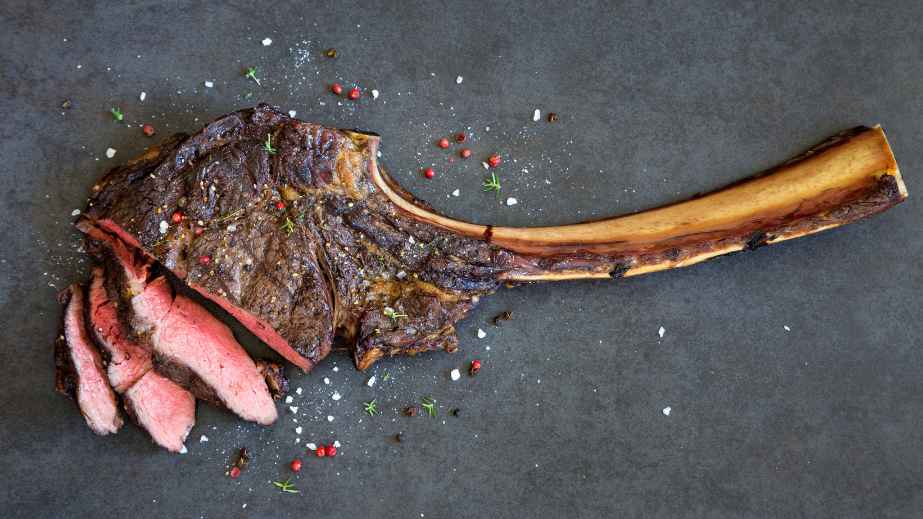 We've all been there: the steak is divine, flavors infused, meat falls off the bone. But resist the urge to gnaw on it like a Neanderthal! It's a steakhouse, not a caveman convention. Instead, ask for a doggy bag for the bone.
Your dog and other patrons will thank you. Remember, manners maketh man and woman!
Spitting Out Tricky, Chewy Bits Into a Napkin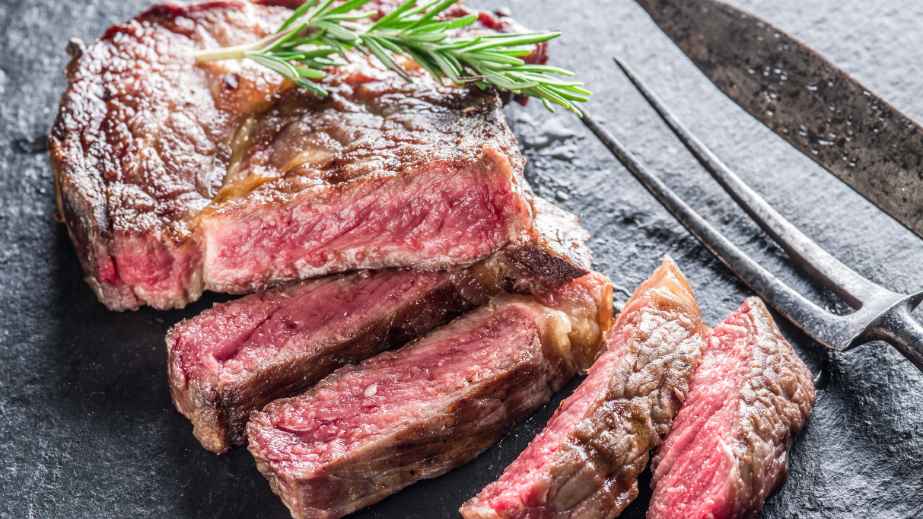 Ah, the chewy piece conundrum. We've all been there – enjoying a prime cut of steak when suddenly, a tough, gristly bit ruins the experience. What to do? Spit it out discreetly in a quick yet covert move—no need to turn the steakhouse into your spittoon.
Let's keep expectations at a minimum while maintaining decorum.
Failure To Adhere to the Dress Code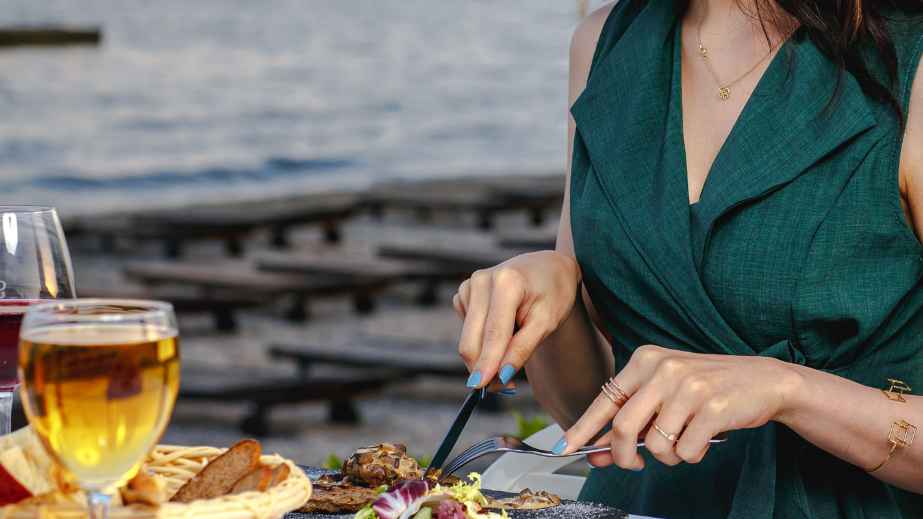 Selecting the perfect cut at a steakhouse adds pressure, but pay attention to the dress code. You don't need a tuxedo, but gym clothes are a no-no. Leave the sweatpants at home and opt for a smart-casual outfit instead.
Gents, think slacks, button-down shirts, and a jacket. Ladies, wear a chic dress or a nice blouse and pants combo to fit the steakhouse ambiance.
Using the Wrong Utensil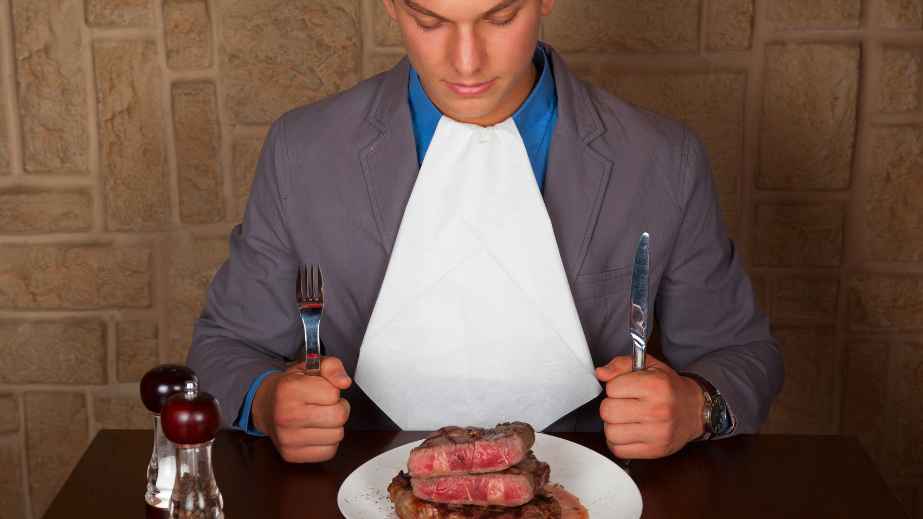 Now, let's discuss the calamity of using the wrong utensil. It might be tempting to tackle your steak with the nearest fork or knife (or your hands if you feel primal), but that's a definite no-no. Steakhouses aren't a 'choose your adventure' for cutlery.
The steak knife, usually serrated, is designed for effortlessly cutting through your succulent sirloin. If you're sawing away at your steak like it's a DIY project, chances are you've got the wrong tool. Switch utensils and save your dining dignity.
Tipping Poorly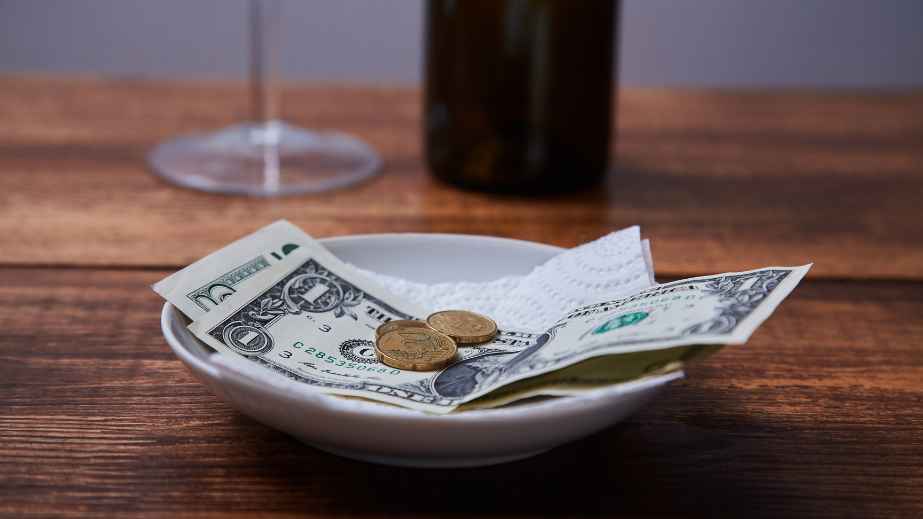 Let's talk about tipping, an uncomfortable subject for many. At steakhouses, poor or no tips are a common faux pas. Remember the hardworking crew behind those delicious ribeyes and martinis?
So, when savoring that filet mignon, remember that a generous tip is essential steakhouse etiquette.
Using Steak Sauce on Your Steak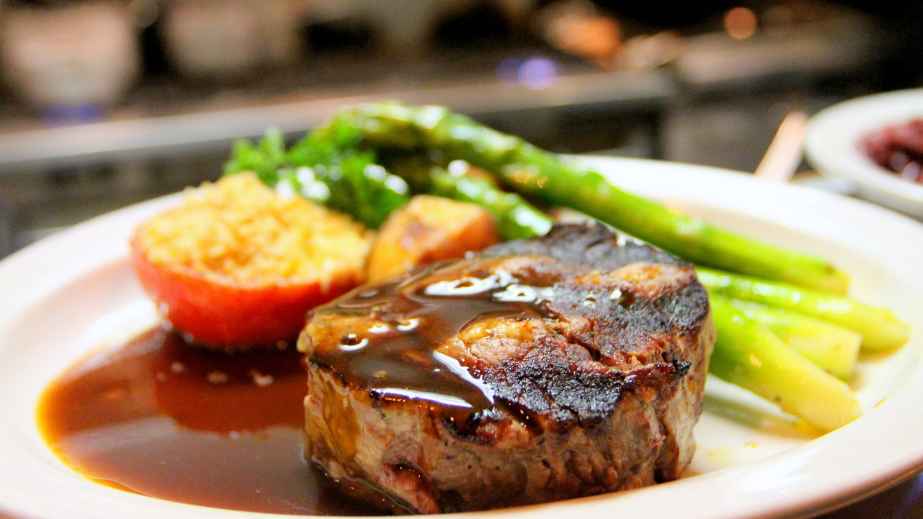 We've all seen it, maybe even been the culprit. Picture this: a mouth-watering, perfectly seared steak placed before you. But instead of savoring its rich flavor, you reach for the steak sauce and drench your prime cut.
It's like asking for ketchup at a gourmet burger joint. The chef's skills and the steak's quality should shine through – seasoned to perfection. So, next time, taste your steak before reaching for the sauce. It doesn't need anything else.
Cutting the Steak in One Go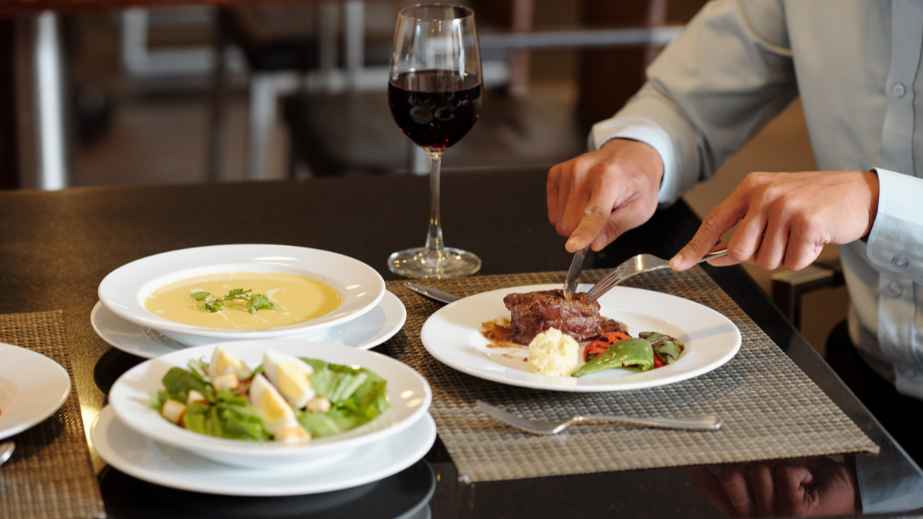 Why slice your steak simultaneously, like you're dining in outer space? Hacking away like a lumberjack ruins the elegance of steakhouse dining.
Cutting your steak together drains the juices, leaving your pieces dry. Instead, savor the experience – cut one piece at a time, relish the juicy goodness, and elevate your steakhouse etiquette!
Ordering a Well-Done Steak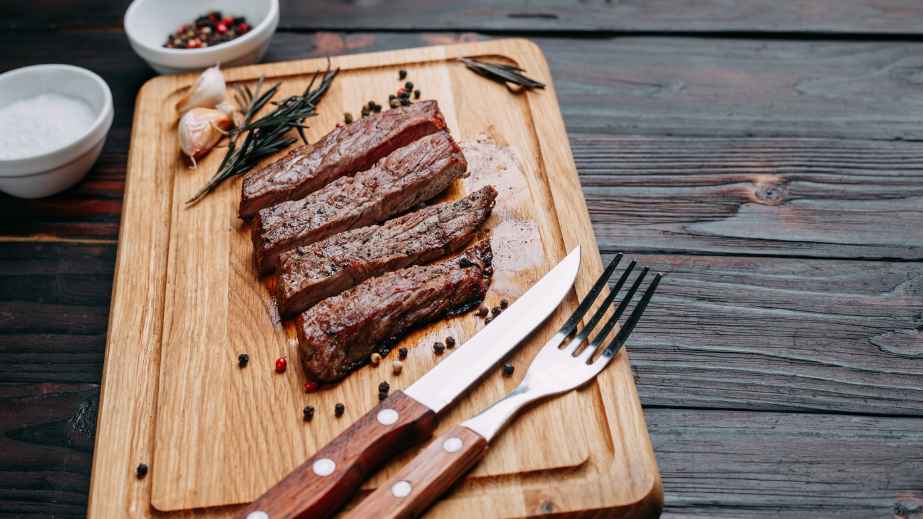 Let's be clear – a steakhouse isn't for the faint-hearted. That moment when the waiter asks, "How would you like your steak done?" can be terrifying for some. The cardinal sin of steakhouse etiquette is ordering a well-done steak.
It's like mixing top-shelf whiskey with soda. The delicate flavors and tenderness get lost in the char. So, tread lightly on the well-done path, or better yet, avoid it altogether.
Selecting the Incorrect Wine Choice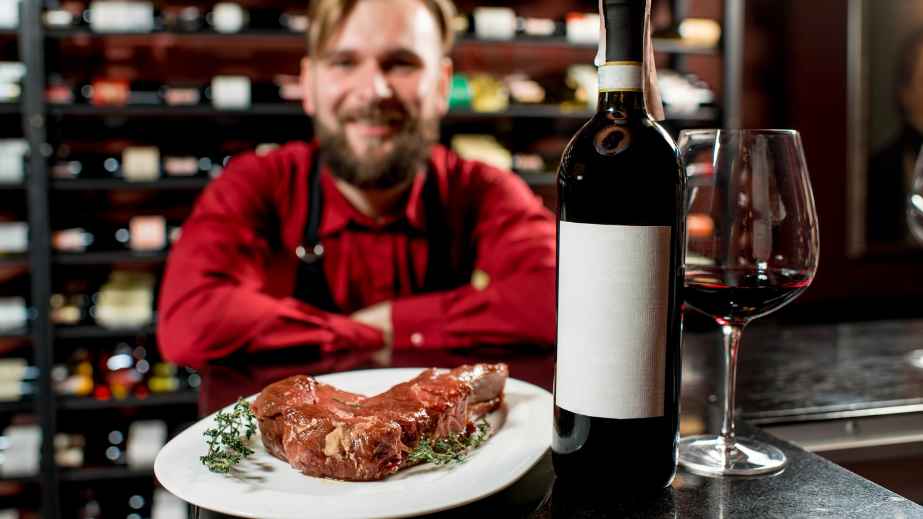 We've all made this flub – ordering the wrong wine. But hold up, cowboy. At a steakhouse, your wine choice isn't just about personal preference; it's about enhancing that juicy, perfectly seared steak.
Picture this: savoring a buttery filet mignon, only to wash it down with overly sweet Moscato. Not a palate pleaser, buckaroo. So next time, consult the sommelier or do a quick Google search on steak-wine pairings. Your taste buds will thank you.
Incorrectly Slicing the Steak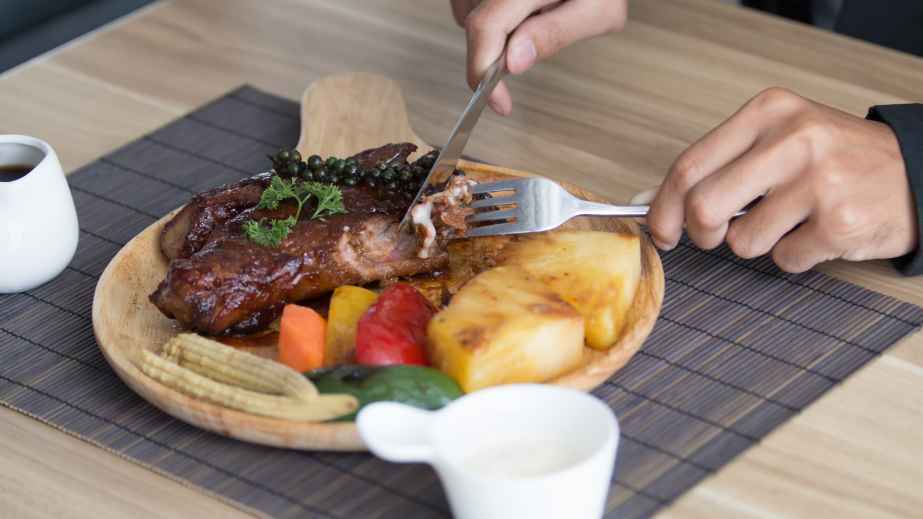 Folks, we've seen it too many times: the cross-grain cowboy. How you cut your steak is as vital as how it's cooked. Slicing the wrong way is like waltzing to a disco beat – a surefire way to ruin the rhythm.
Cut across the grain to shorten muscle fibers for easier chewing. It's not just what you eat but how you eat it. No more culinary two-step, please!
22 Red Flags That Scream 'Run' When Dining At A Restaurant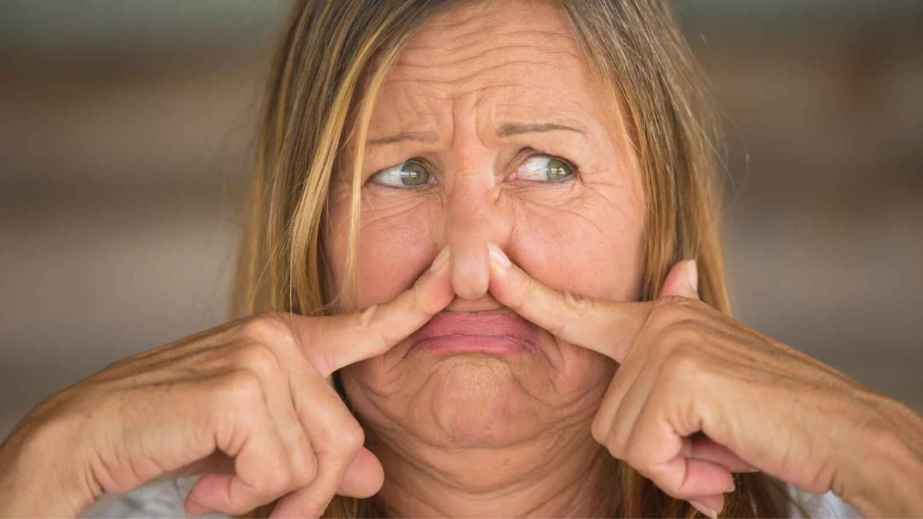 When it comes to dining out, there is nothing worse than having a bad experience. From poor service and dirty tables to cold food and unhygienic practices, many warning signs can indicate you're in for a less-than-satisfying meal.
22 Red Flags That Scream 'Run' When Dining At A Restaurant
5 Best Quiet Blenders of 2023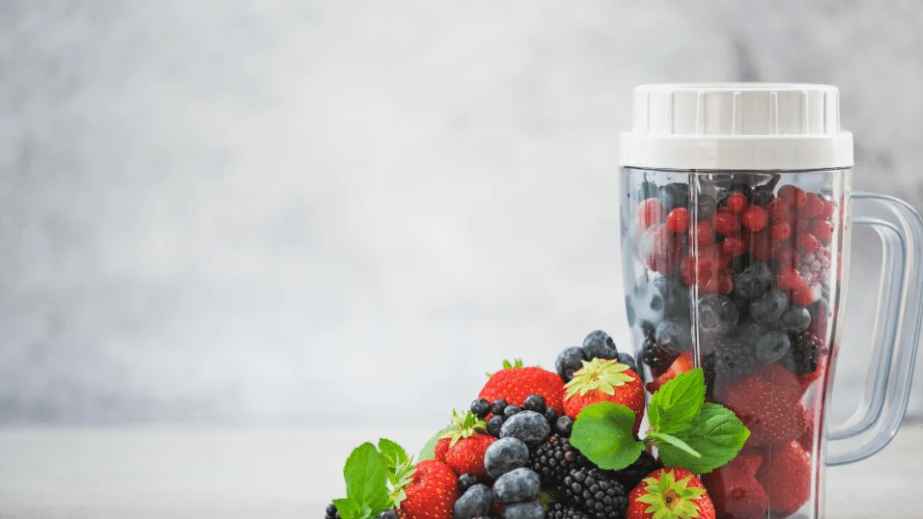 Do you want a blender that won't disturb your quiet? If so, you're in luck!
10 Outrageous Reasons People Were Kicked Out of Restaurants
Being kicked out of a restaurant is never fun, but some people take it to the extreme. From outrageous behavior to violating dress codes, there are plenty of reasons you can get ejected from an eatery.
10 Outrageous Reasons People Were Kicked Out of Restaurants
15 Poor People Foods That Even the Wealthy Eat
In the grand tapestry of gastronomy, where the world's finest cuisines flaunt their opulence, an intriguing phenomenon persists: even the most privileged palates occasionally find solace in the humble embrace of dishes born from thrift and necessity. As the clink of fine crystal meets the resonance of porcelain, and Michelin-starred menus vie for attention, a secret truth emerges – the allure of "poor people foods" holds an enchanting grip on the taste buds of the wealthy.
15 Poor People Foods That Even the Wealthy Eat
15 Stupid and Unhealthy Foods Americans Should Stop Eating (and Why)
In today's fast-paced society, convenience often trumps health regarding food choices. However, many foods Americans regularly consume contribute to weight gain and pose serious health threats.
15 Stupid and Unhealthy Foods Americans Should Stop Eating (and Why)